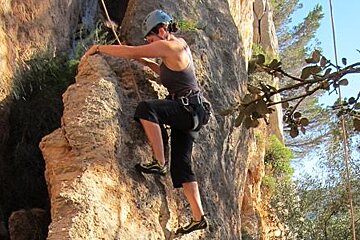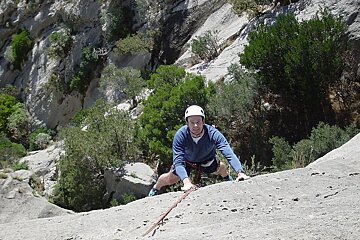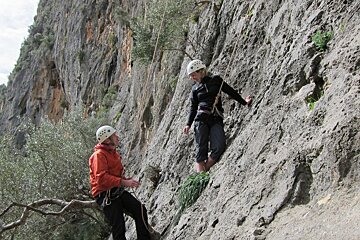 Rock Climbing Introductory Session, Valldemossa
4.5hr rock climbing taster session for beginners
Rock and Ride are offering introductory sports climbing sessions every Wednesday throughout the year.
Sessions will be based at an easily accessible limestone crag near Valldemossa. This session is suitable for complete beginners to climbing; they will show you good basics to set you on the route to becoming a sports climber. All equipment will be provided and no previous experience is required.
They show you how to tie on and belay correctly. And most importantly they show you how to move on the rock so that you can learn good techniques from the start. Many people are surprised to learn that climbing is all about technique and is not about strength.
Rock climbing is a sport which is accessible to everybody. The skills you need to keep yourself safe are relatively few and once you have acquired the basics you will be able to use this new hobby as a way of exploring the world. There are stunning sports climbing venues on every continent. Rock climbing is also a sport with endless possibilities and challenges.
Watch this
Worth knowing
Group size is typically 4 people.
Who should go
This is a taster session aimed at anyone who is looking for an enjoyable time whilst learning something new.
Duration & timings
10:00 - 13:00 every Wednesday (times may change to take best advantage of the sun and shade throughout the year).
Instructors & teachers
Justin and Sam have over 50 years of combined experience instructing rock climbing. Their experience and passion for climbing really means that they are totally flexible. They are passionate about coaching climbing movement and technical skills (rope tricks) but above all they believe that the best climbers are the ones having the most fun.
Location