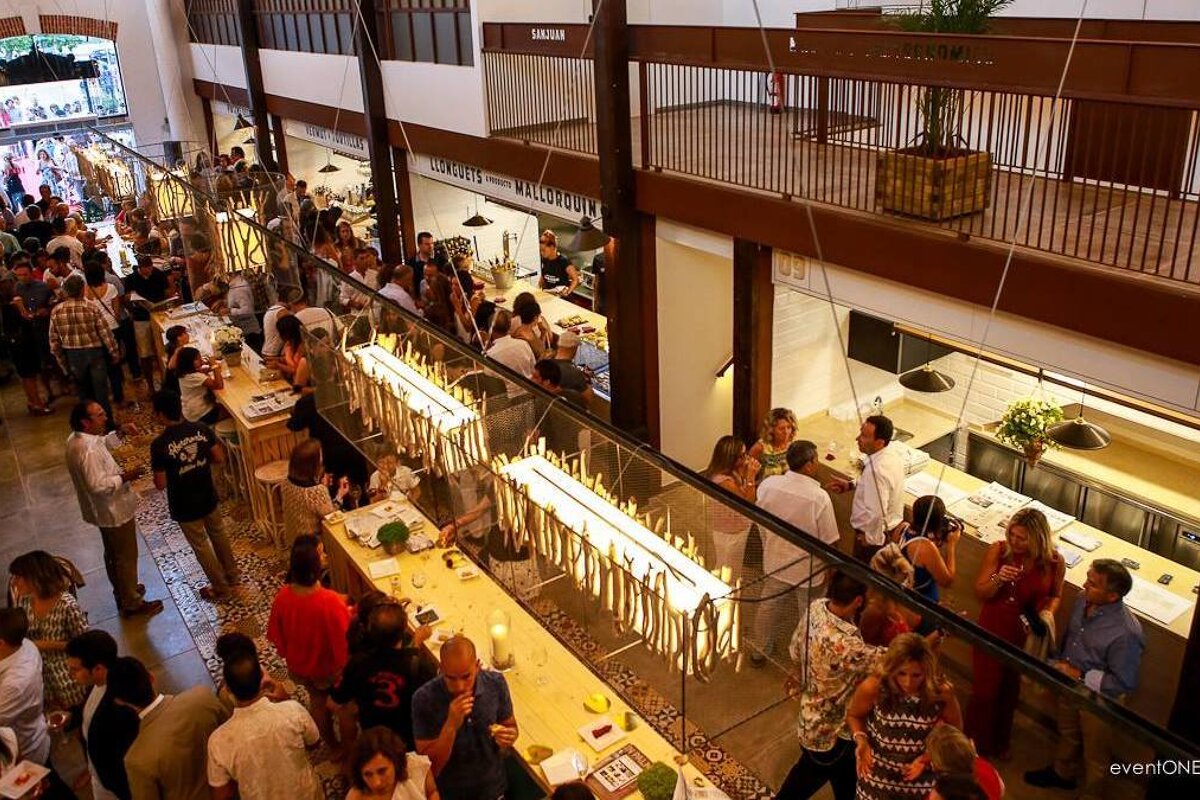 © San Juan Gastronomic Market, Palma
San Juan Gastronomic Market, Palma de Mallorca
A gourmet market with food stalls, a cocktail bar, café and events
Located in a beautiful 1900s modernist building, this market is a true foodie experience. There are 17 food stalls serving a variety of options from local food to Thai and Japanese dishes or Spanish typical recipes.
The food stalls offer fried fish, ham & charcuterie, Thai, Japanese, 'fideuas' (a sort of paella made with fine short noodles), oysters & shellfish, fresh pasta & pizza, Mallorcan food & rices, gourmet burgers, grilled meats, Basque pintxos, Spanish pickles & 'tortillas' and 'llonguets' (sandwiches made with traditional Palma bread).
Additionally, there is a cocktail bar, café, patisserie and bakery, and 300 m2 of terraces. They also host cookery shows and classes, wine tastings, conferences, round tables, book presentations and even concerts and shows in the stage at the cocktail bar or the upper floor communal kitchen.
Open every day from 12:00 to 00:00 (04:00 in the weekends).
Visitor comments
Read our own reviews of this wonderful market by Emily and Jose.
"Absolutely love this place. Stroll around the many small kitchens and chose from the fantastic variety of prepared on the spot fresh foods.It's a great relaxed way to dine. The selection of tapas is a great to share experience. The wine by the glass is a good way to try the different Spanish and local Mallorcan wines.The selection of cakes is one of the finest selections I've seen outside a central London hotels afternoon tea! Recommended!" - Trip Advisor
"Fabulous place – great food, great location." - Trip Advisor
"Well over 10 counters each serving a small number of Mediterranean delights. All very high quality and freshly cooked. Don't miss if you are in Palma!" - Trip Advisor
Location