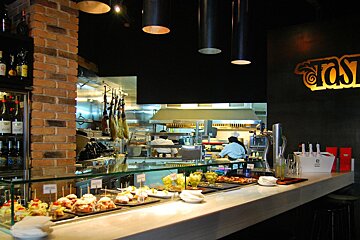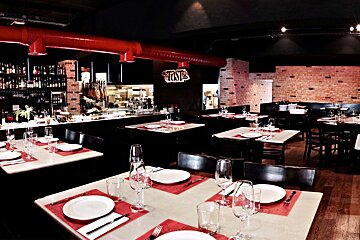 Tast Avenidas Restaurant, Palma Centre & Marina
Traditional Spanish tapas near Plaza de España
Located in the heart of Palma, at this restaurant you will enjoy original tapas and Spanish cuisine, which you can also take away.
The menu features all-time classics like Iberian ham, Padrón peppers, octopus or croquetas, as well as salads, fish, meat and pintxos.
Open Monday to Saturday from 13:00 to midnight.
Visitor comments
"As a couple of UK travellers we didn't quite know what to expect or what the protocol was for ordering food however the servers were great and helped us out. The pinchos and tapas were the best we've ever had in Spain and we really enjoyed our night. Really great selection of quality food in a really nice setting. Would highly recommend and would encourage you to try something different!" - Trip Advisor
"It is our 2nd time in Tast and we like it a lot!!! Excellent hot and cold tapas. Ambiance is very nice, service is good as well. We didn't book a table but apparently it might be recommended, the place was full after we arrived (we arrived very early). They have plenty choice of cold and hot tapas, also hot meats (beef and pork) served with fries. We definitely will come back on our next trip to Majorca!" - Trip Advisor
"Great tapas and meat on hot stove. Experiment, you will be pleasantly surprised. Highly recommended. Reservation is advisable." - Trip Advisor
Location