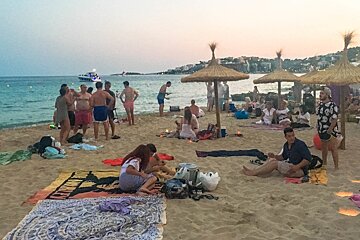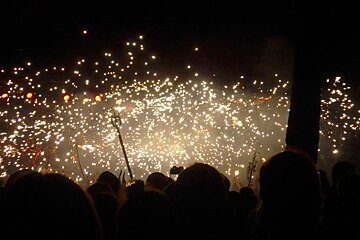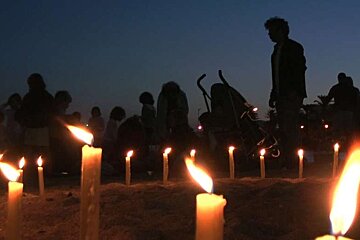 Fiesta de Sant Joan, Mallorca
Celebration of John the Baptist across Mallorca
Sant Joan (John the Baptist) is celebrated throughout Mallorca on the evening of the 23rd and all day on the 24th June. Most towns and villages will have some celebrations and it is a bank holiday on the island.
On the evening of the 23rd there are picnics and bonfires on many of the island's beaches. In Palma, the infamous Nit de Foc complete with fire runs, demons and fireworks, starts at Parc de la Mar by the cathedral.
In Deià, Mancor de la Vall, Muro and Son Servera, Sant Joan Baptista is the patron saint so their fiestas usually last over a week and showcase a variety of activities.
The dance of Sant Joan Pelut or Saint John the Hairy, whose origins are unknown takes place in Sant Llorenç des Cardassar. The figure of Sant Llorenç closely resembles the figure of Saint John, the Baptist who preached in the desert, and the dance takes place to the sound of guitars and piccolo.
Venue
Towns & villages across Mallorca
Location