November in Mallorca: What's On & Weather
Traditional fairs, delicious food and art
As visitor numbers to the island calm right down, the streets, beaches and trendy restaurants of Mallorca are noticeably quieter than previous months. The weather is also cooler but the sun still shines (most of the time), making the island an attractive autumn destination.
Local traditional festivals thrive at this time of year, more cyclists take to the roads and Palma becomes an appealing city break destination throughout the cooler months on the island.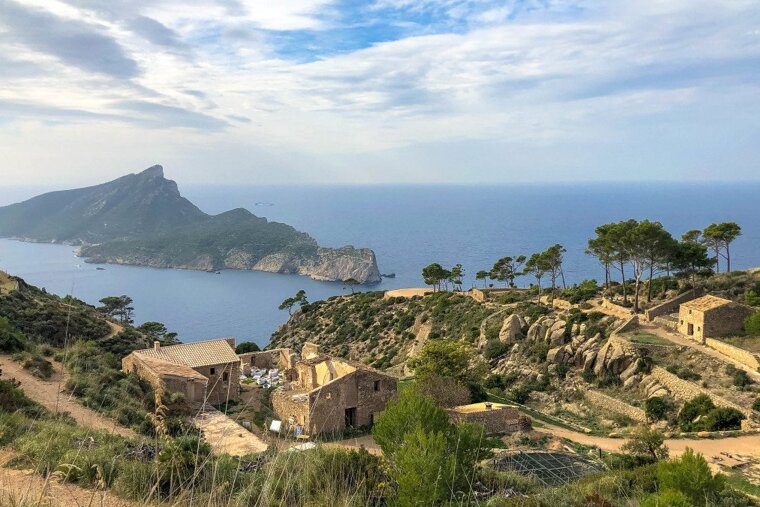 What's the weather like in Mallorca in November?
The days may feel a little shorter in November since the clocks will have changed back to CET (Central European Time), but you can expect around 7 hours of sunshine per day, so plenty of time to get your vitamin-d fix. The average day temperature is 15°C and often reaches 20°C at lunchtime, so certainly a comfortable climate to conduct sporting activities, and its still very much possible to enjoy eating al fresco style during the day. While the temperatures continue to drop, the sun still very much shines throughout November in Mallorca. You will still see families playing on the beaches, along with a few trying to top up their tans. Note there are usually some rainy days forecast in November, so do pack a rain jacket but it is unlikely to last for long. Sunrise gets closer to 08.00 as the month closes and sunset will get as early as 17.30.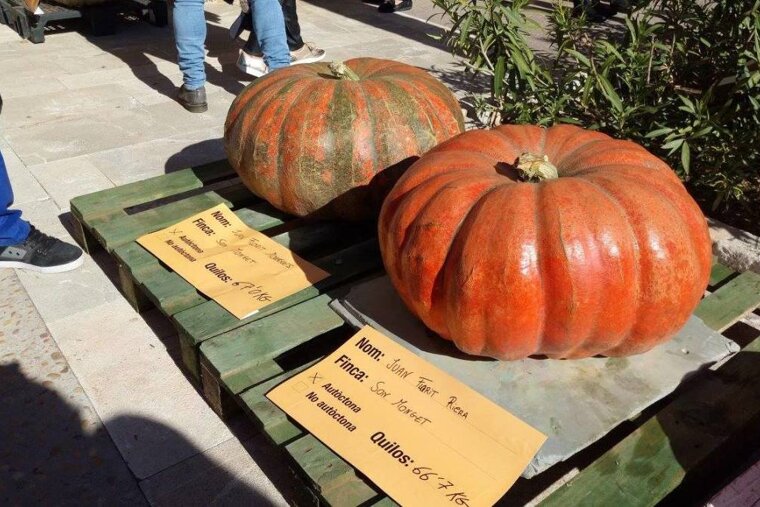 What's on in Mallorca in November?
Local produce festivals
The island's largest agricultural fair, the Dijous Bo, takes place in Inca. Farmers and artisans from all over Mallorca don their best traditional costumes and gather in the rural town for a big market where you can find everything, from local produce to handicrafts. There is also live music, art exhibitions, performances and lots of activities for children.
If you prefer your taster of Mallorca's traditional customs and produce in a smaller size, you can try the Olive Fair in Caimari, or a Pumpkin Fair in Muro complete with a giant pumpkin competition.
More food festivals
TaPalma Tapas Festival is definitely one for the foodies as the humble Spanish tapa takes Palma by storm. Restaurants and bars around town offer their most creative small bites and there are routes you can follow so that you don't miss anything.
A jazz extravaganza
The Jazz Voyeur Festival showcases the best jazz, blues, soul and gospel on the island, as different venues around Palma put on concerts throughout November. Head to our events calendar which links to the jazz festival website for the latest information.
Visual magic at Palma Cathedral
Twice per year, the rose window that decorates the main altar in Palma Cathedral casts a light and colour image on the facing wall creating a double rose window that looks like an eight. This happens because the cathedral is oriented towards the sunrise during the winter solstice. Head early to the cathedral, at around 08:00, on November 11th to witness the stunning effect.
Christmas comes to Palma
It might seem early but Christmas is right around the corner. Palma lights up for the celebrations in second half of the month! The date will be confirmed closer to the time, so keep your eyes peeled on our events calendar and head to Passeig des Born to see the Christmas lights switched on. Live music and performances will liven up the streets of the city in preparation for the festivities.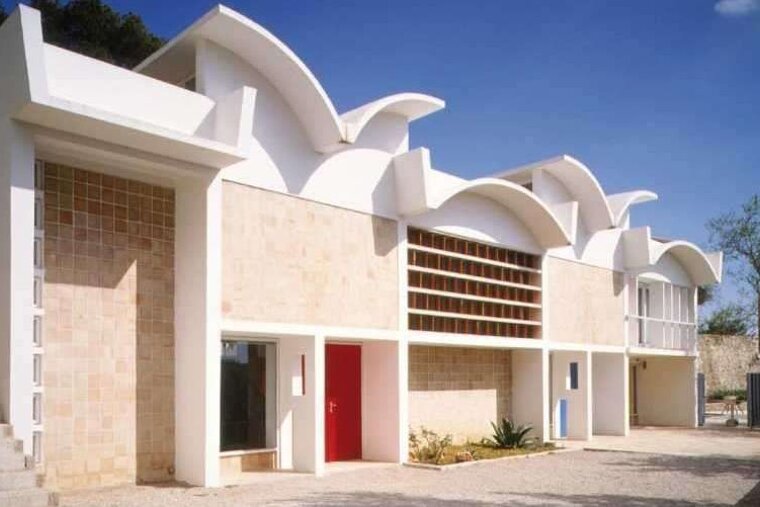 Museums & galleries in November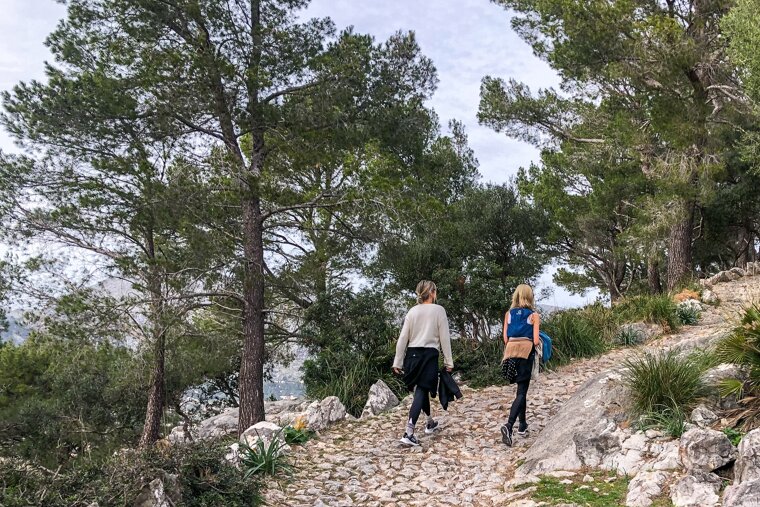 Hiking in November
Explore Mallorca by foot
Rocky gorges, lush valleys and coastal trails, what more could you ask for? Mallorca has everything for all abilities when it comes to its hiking routes but whatever trail you choose we promise you will be rewarded with breath-taking views. Many routes are sign posted, and there is plenty of accommodation dedicated to keen backpackers looking for a hiking holiday.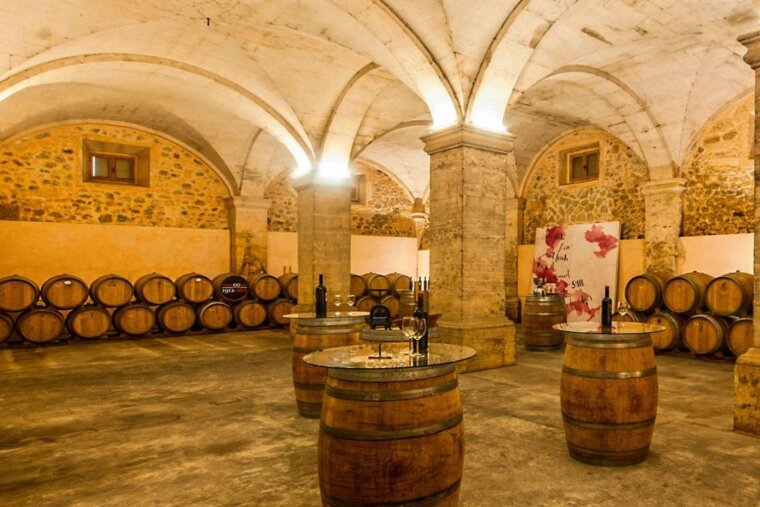 Wine tours & tasting in November
Sample Mallorca's viticulture
A tour and tasting at one of the award-winning vineyards dotted around the island is a wonderful opportunity to learn more about Mallorca's rich history of wine production and trial some local produce. This is a wonderful activity for large groups or couple's, but we do recommend booking in advance.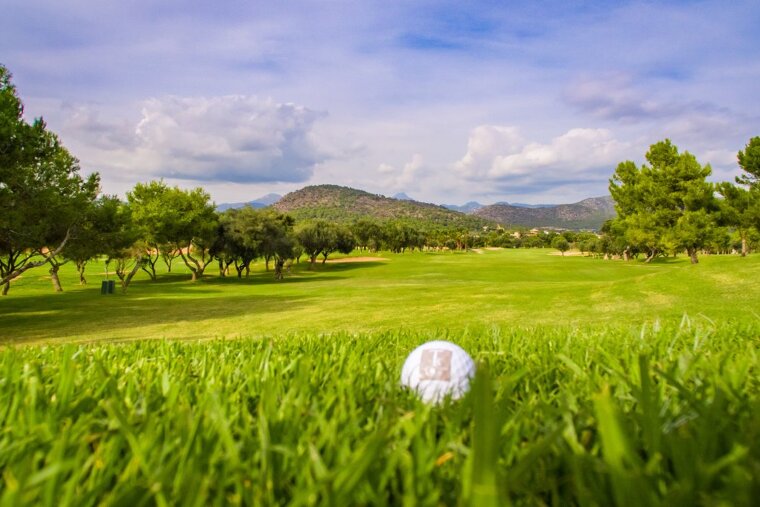 Golf in November
Play golf in Mallorca
Mallorca is one of the best golfing holiday destinations in Europe right now and November is a great time to hit the greens! Choose from a selection of courses with epic mountain and coastal scenery, whether you are a beginner golfer or playing off scratch there will be something to tickle your tastebuds on the island.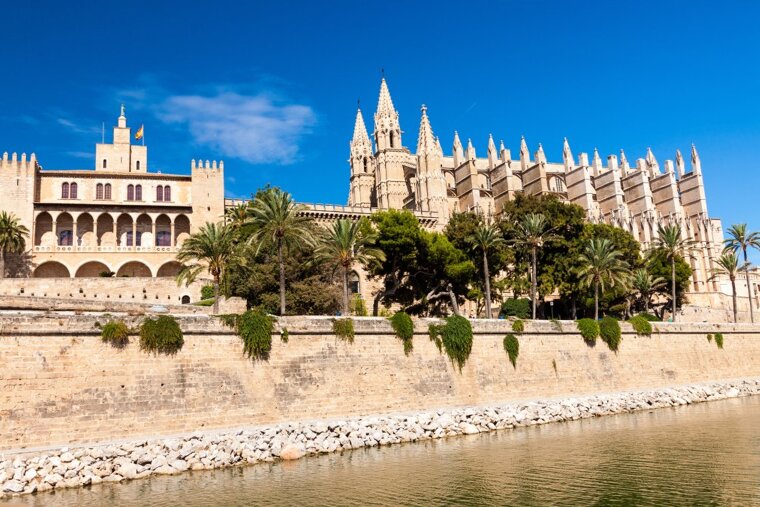 City breaks in November
Visit Palma de Mallorca
November is a great time to visit the island's capital, Palma de Mallorca. This historic city has become a trendy city break destination thanks to its beautiful architecture, excellent gastronomy and vast choice of boutique hotels. There's plenty to see, from the iconic Cathedral and charismatic streets of Palma's old town, to art galleries, museums and of course there are some wonderful shops to explore.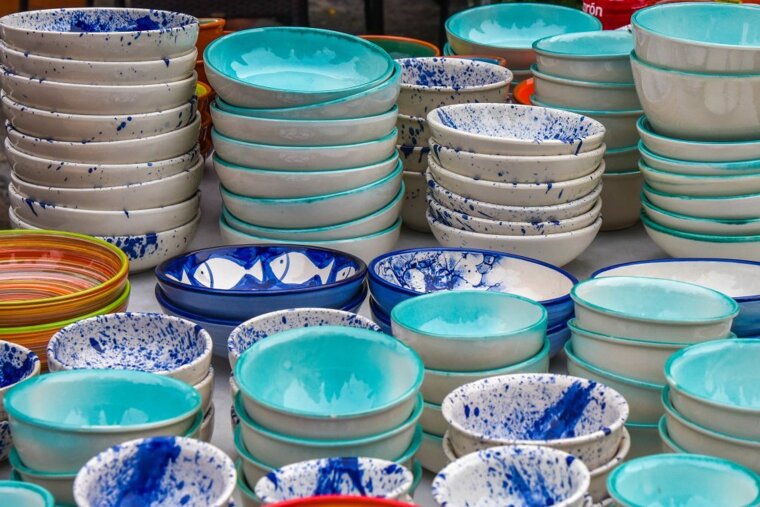 Markets in November
The markets in Mallorca are year-round, and November is a great time to rub shoulders with the locals as there are far fewer tourists around. Pick up local produce from fruit and vegetables, through to artisan pottery and baskets, handmade jewellery and other arts and crafts.