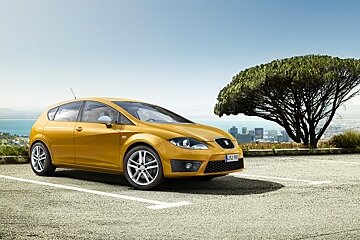 Car hire in Mallorca
Find your perfect Mallorca car hire. Book directly or with help from our local experts
Hiring a car in Mallorca is pretty straightforward. The leading international car rental companies have offices at Palma airport. Fairly obviously, it's best to book a car in advance (essential in the peak periods) and you can use our search tool to compare prices from the main providers.
Local rental car companies offer alternatives, such as luxury car rental and competitive rates. They will usually be able to deliver a car to the airport and/or to your hotel.
You'll find all the major car rental players in the terminal (Avis, Europcar, Hertz, National, Sixt), along with lesser known Spanish brands Goldcar and RecordGo. Car rental desks in the airport itself tend to be busier, particularly in the summer so if you haven't pre-booked, you may have to queue for a fairly long time once you have picked up your luggage.
Local Mallorcan car hire companies can also be found at the airport but not at the terminal. They offer competitive rates, and provide a courtesy minibus shuttle to a nearby office and rental lot, which often give the cheapest car hire and, in our opinion, better levels of service and shorter waits/queues. Our favourite is Centauro, who have a great range of cars and whose office is a couple of minutes away via a free & regular minibus transfer. Despite the transfer it can often be quicker to pick up a car as you avoid the airport queues.
If you only want a car rental for a day or two, ask your accommodation provider to help arrange this for you - most car hire companies will be able to deliver a car to your hotel.
When booking your car, remember that many of Mallorca's roads are NARROW! Unless you have a large family with many bags, go for as small a car as possible. Some of the country lanes and alleys in the villages are very narrow and you will benefit greatly from having a small, easily manoeuvrable vehicle.
Finally, when you book your car, be sure to read the conditions on fuel. You may think you have a bargain price for a week's rental but when you turn up at the rental desk you may be asked to pay extra for a full tank of petrol at an extortionate price.
The search engine above will give you options on many different companies and car types. Nonetheless, please read the small print and cancellation policy carefully to avoid any unexpected surprises.