October in Mallorca: What's On & Weather
Sports dominate the island as locals celebrate autumn and local produce
About
While October marks the end of the summer season in Mallorca, the island certainly doesn't shut down. On the contrary, October is a popular month for people to visit.
Most of the seasonal hotels remain open until the beginning of November and offer some good rates in October and, with the average temperature reaching the mid-20s, there's still enough sun to be soaking up those rays on the beach during the day – just remember to take a jacket out with you in the evenings!
While the beach clubs begin to wrap up, cultural activities, local fiestas and sports competitions steal the spotlight. Harvest fairs, food festivals, and sporting events are some of the most popular events taking place this month.
What's the weather like in Mallorca in October?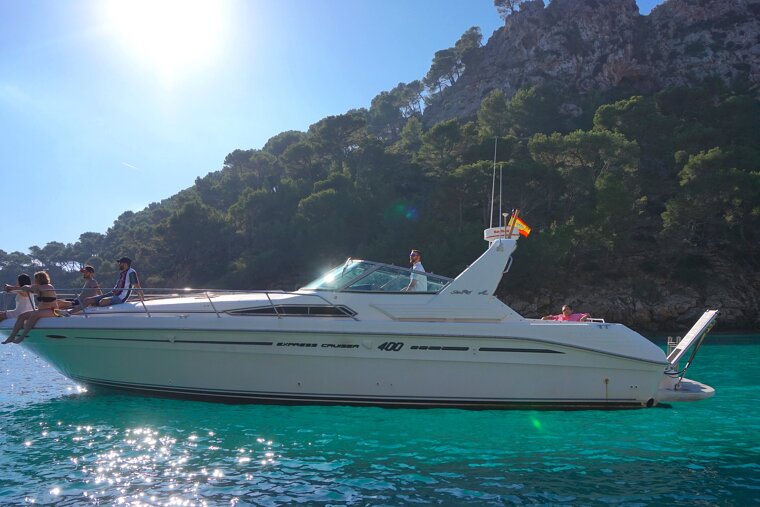 October is one of our favourite months of the year in Mallorca! Average temperatures stick around the mid 20's during the day which is great for outdoor enthusiasts keen to tackle the sporting challenges the island has to offer. Do keep in mind the days are getting noticeably shorter in October, with sunrise creeping up to 08.15 and sunset before 19.00 and remember the clocks change at the end of the month! In the evenings it does get quite cool so do make sure you pack a jacket. On average, 6 days of the month see rain, but generally you will enjoy pleasant weather.
---
What's on in Mallorca in October?
Traditional fiesta's & fairs
Early autumn is traditionally associated with the harvest all around Europe, and this is no different in Mallorca. Many of the island's rural towns celebrate with traditional fairs in October where you can expect live folk music, markets, shows and parties. Some last longer than others, such is the case of Llucmajor's autumn fair which carries on over the course of the month. For arts and crafts, Alaró's guild fair should be on your radar. Other inland villages will also be hosting their own harvest celebrations.
And, after harvesting, we eat! Food and drink seem to be the main focus in October as Mallorca honours its local produce with dozens of festivals all around the island. Take your pick: llampuga ('mahi-mahi' fish) in Cala Ratjada or llonguets (traditional sandwiches) in Palma every Wednesday throughout the month. Local produce is also celebrated with fairs dedicated to the sobrassada in Campos, sweets at the 'Fira Dolça' in Esporles or red peppers ('pebre bord', used to make paprika) in Felanitx.
The town of Inca will host lindy hop fans from all around the continent for a few days filled with swing and swagger. Dance workshops, live music, parties and gastronomic events are all part of the programme.
Palma de Mallorca Marathon
The increasingly popular Palma de Mallorca Marathon brings thousands of runners together for a marathon, a half marathon, a 10km race, a breakfast run, a pasta party and the Palma kid's run. If you want to come along to support, you can watch them trot along some of Palma's most iconic monuments, including the cathedral.
Oktoberfest
With so many Germans living and visiting the island, it should come as no surprise that Oktoberfest is also big here. One of the largest events is Palma's Pueblo Español Oktoberfest celebration where a whole host of nationalities will be coming together to enjoy some authentic German food and beer.
---
Golf in October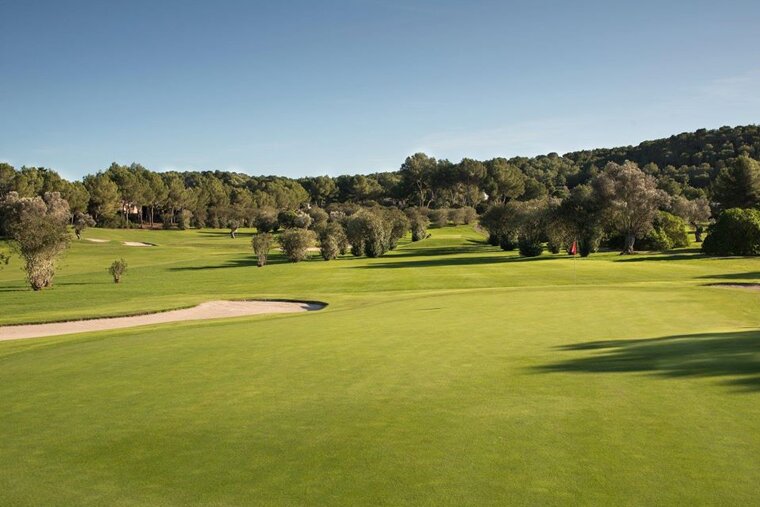 October's weather provides the perfect environment to tee-up on the greens of Mallorca! Tourists have access to more than 20 golf courses on the island, and they all tend to feature idyllic settings with sea or mountain views. Most of them are 18-hole courses, although there are a couple of 9 holes, perfect for amateurs looking to practice their swing.
---
Cycling in Mallorca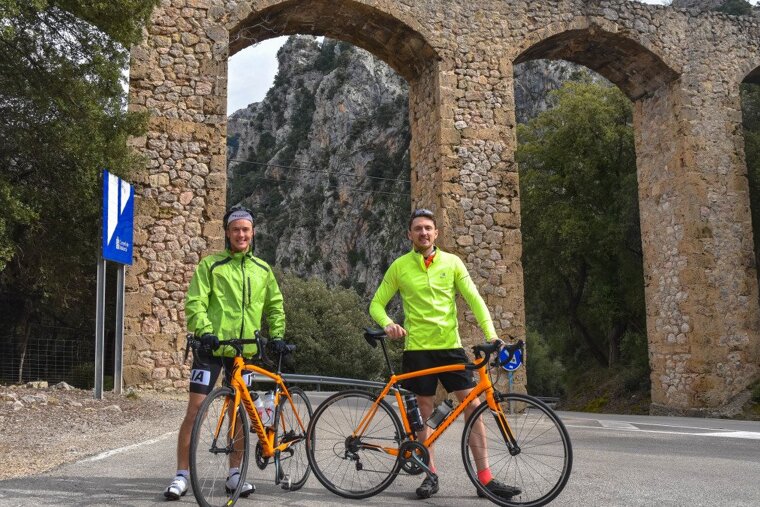 This month brings in more cyclists looking to tackle some of Mallorca's most challenging climbs! The temperatures in October are pretty much perfect for riding, and the roads are quieter as the summer tourism dies down.
---
Sea-based activities
This is a great opportunity to explore the scenic coastline without the crowds of beach-goers dominating the skyline. In October it is still possible to book a ticket for a scheduled boat trip departing from the various ports /beaches. For a private affair, you can charter your own yacht for the day, a week or longer!
Watersports like jet-skiing, flyboarding, wakeboarding, kayaking, paddle boarding, scuba diving and snorkelling are also still available throughout the month.
---
Vintage Train Ride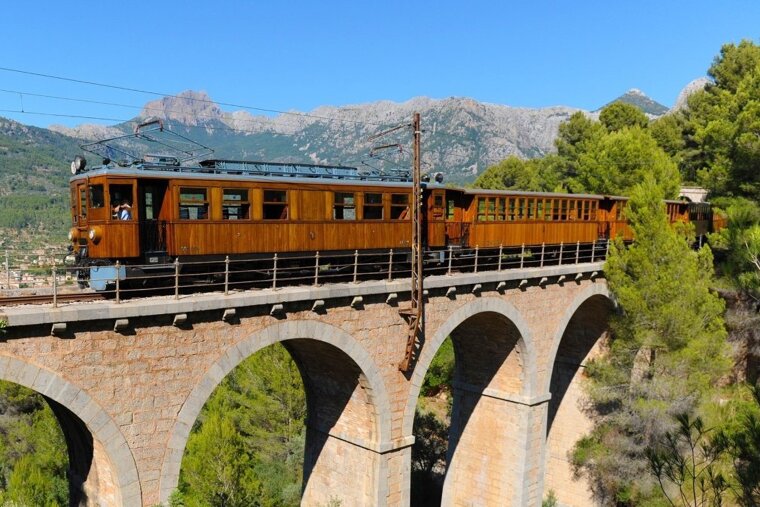 The vintage train travelling between Soller and Palma is a wonderful experience for those keen to see some of Mallorca's breathtaking landscapes away from the coastline. From the charismatic town of Sóller, there's an old tram that regularly travels through the legendary citrus groves in this region down to Port de Sóller and back!
---
---