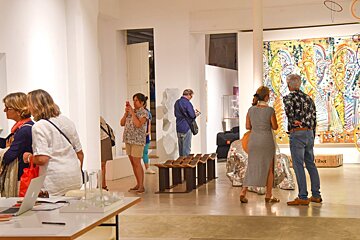 September in Mallorca: What's On & Weather
Traditional festivals, art extravaganzas and parties to say farewell to the summer
As most kids head back to school, it might feel like summer is over for some but it definitely isn't over in Mallorca. In fact, September is a popular month for people visiting the island thanks to cheaper flights, glorious weather and the wonderfully warm sea.
There are also plenty of things going on throughout the month. The beach clubs and nightclubs are still running a full schedule of events, while many of the Mallorcan towns celebrate their patron saint in September, so there's more than enough to keep you entertained while holidaying on the island.
Let's start planning your September in Mallorca.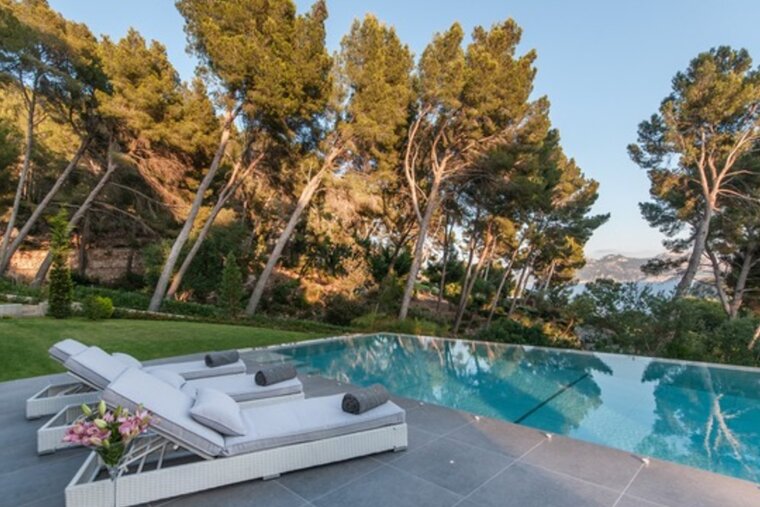 What's the weather like in Mallorca in September?
When it comes to the weather, September is one of the most pleasant months to visit Mallorca! This month the island says goodbye to the scorching hot days of summer and welcomes some slightly cooler climes. The days might be getting shorter, with sunrise getting closer to 08.00 and sunset receding to around 19.30 by the end of the month, but you can still expect an average of 10 hours of sunshine per day and an average temperature of 23.6°C. Peak temperatures hit the late 20s, and very little rain is usually predicted in September, so this is still very much a month of fun in the sun.
What's on in Mallorca in September?
An art extravaganza
Palma's famous Nit de l'Art is one of the biggest cultural events of the year and it seems to keep getting bigger and better. Museums and galleries will once again open their doors free of charge. Thousands of art lovers will flock to the beautiful city to check out the latest exhibitions and enjoy some live music and tapas.
Traditional fiestas
The Festa des Vermar or Sa Vermada in Binissalem marks the end of the wine picking season. This town is famous for its viticulture and goes big with the celebrations, with an epic grape battle. Come dressed for the occasion, as grapes are thrown and crushed, and fountains of wine are sprayed over the crowds – it's as messy as it gets. Other events include wine tasting sessions, grape-stomping competitions, live music and a popular picnic where the traditional "Fideus de Vermar" are served. This is a type of paella made with short noodles instead of rice, cooked with lamb, tomatoes, sobrassada and Binissalem red wine.
Celebrate a key date in Mallorca's history at the Festes del Rei en Jaume in Santa Ponça at the end of August and first week in September. The whole town comes together to commemorate the arrival of medieval king Jaume I by putting on a packed programme of events, the main one being a reenactment of his landing in Mallorca. Locals will recreate the battle that took place to mark the arrival of the Catalan King to Mallorcan shores in September 1229 when his army famously defeated the Arabs who had conquered the island in the early 10th century.
A classical music festival
The end of September sees the start Port de Sóller's annual Classical Music Festival, hosted in the beautiful setting of the Museo de la Mar. These evenings possess all the ingredients for a wonderful night out, including first class music and a beautiful sunset.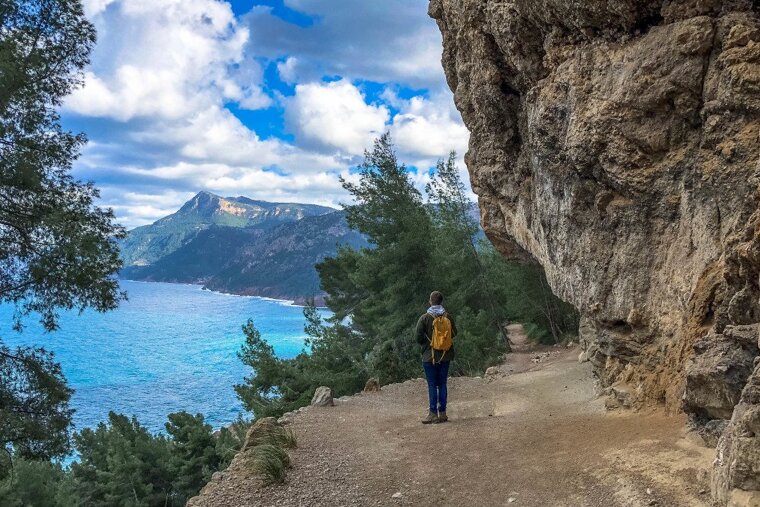 Hiking in September
Explore the island by foot
Now the temperatures are more comfortable, it's time to pack your walking boots! Hiking is a great way to explore some of Mallorca's most beautiful scenery, and during September the trails are generally quiet. For more seasoned hikers, we recommend taking on some of the iconic GR 221 'Ruta de pedra en sec'​ (Dry Stone Route), which spans the rugged Serra de Tramuntana mountain range. There are also plenty of short-distance, easy hikes scattered around the island, the 'Volta des General - Port des Canonge' is a firm favourite.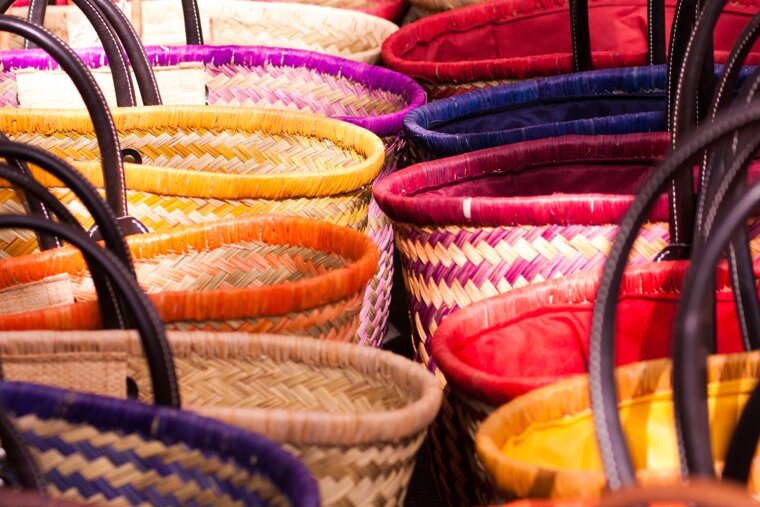 Markets in September
Sample local produce at a market
Whatever the day, there is usually a market taking place in one of the towns and villages in Mallorca! Do note, this is a morning activity as they usually start early, between 07.00 and 08.00 and finish at lunchtime. So we recommend having breakfast in the town or village hosting the market and soaking up the atmosphere. If it's fresh, local produce you're after, then Mercat de l'Olivar or Mercat de Santa Catalina are open Monday-Saturday, you can even stop for lunch at one of the market stalls.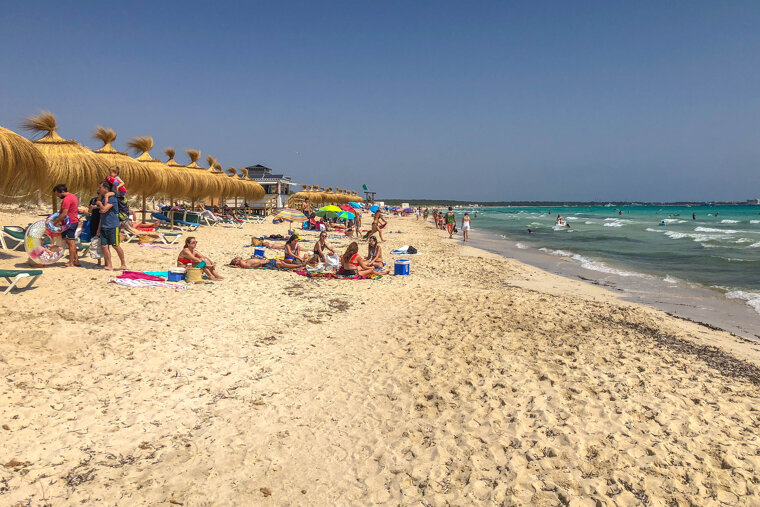 Beaches in September
Enjoy the best beaches on the island
Since the school holidays are over, the beaches have certainly quietened down which means there's more space to enjoy yourselves. Water sports, facilities, restaurants and beach bars are still fully in service, and the sea is at its warmest. Sound tempting? There are too many amazing beaches to name, but Es Trenc, Portals Vells, Cala Mondrago, Playa de Muro and Port de Soller are some of our top picks.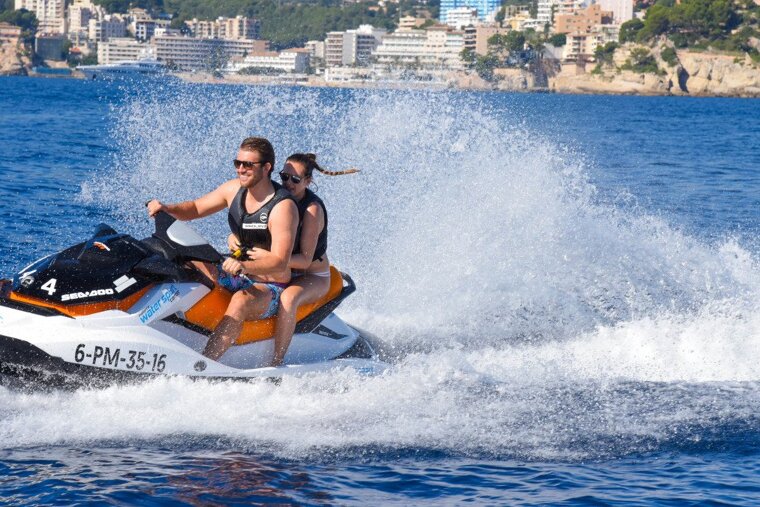 Water sports in September
Water activities
Water sports are popular in Mallorca, and you won't have to travel far to get your fix. Jet skiing, scuba diving, fishing, kayaking, SUP boarding, sailing, flyboard flying and wake boarding are just some activities that can be arranged from various beaches and ports around the island.
Bike ride in September
Palma to Playa de Palma bike ride
It might be a bit hot on the island for the road bikers, but for us amateurs the cycle path between Palma and es Arenal (Playa de Palma) is a great day out and allows people to explore the coastline surrounding the city. With various places to stop off for a swim, or a bite to eat! It's a popular activity for the whole family to enjoy.
More inspiration...
If you're planning to visit Mallorca in September, check our Events Calendar for a full rundown, and find some accommodation for your stay on our Hotels Page. And, if you fancy a short trip while you're there, check out what's going on in Ibiza.