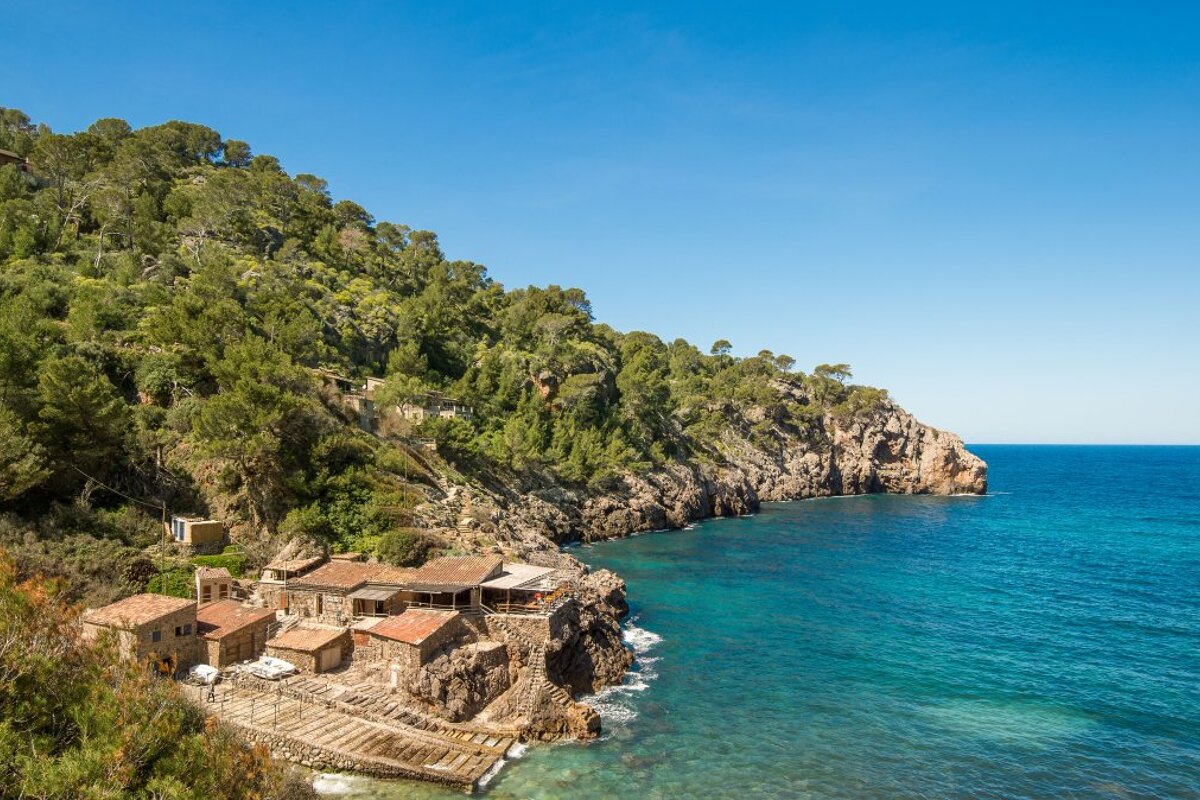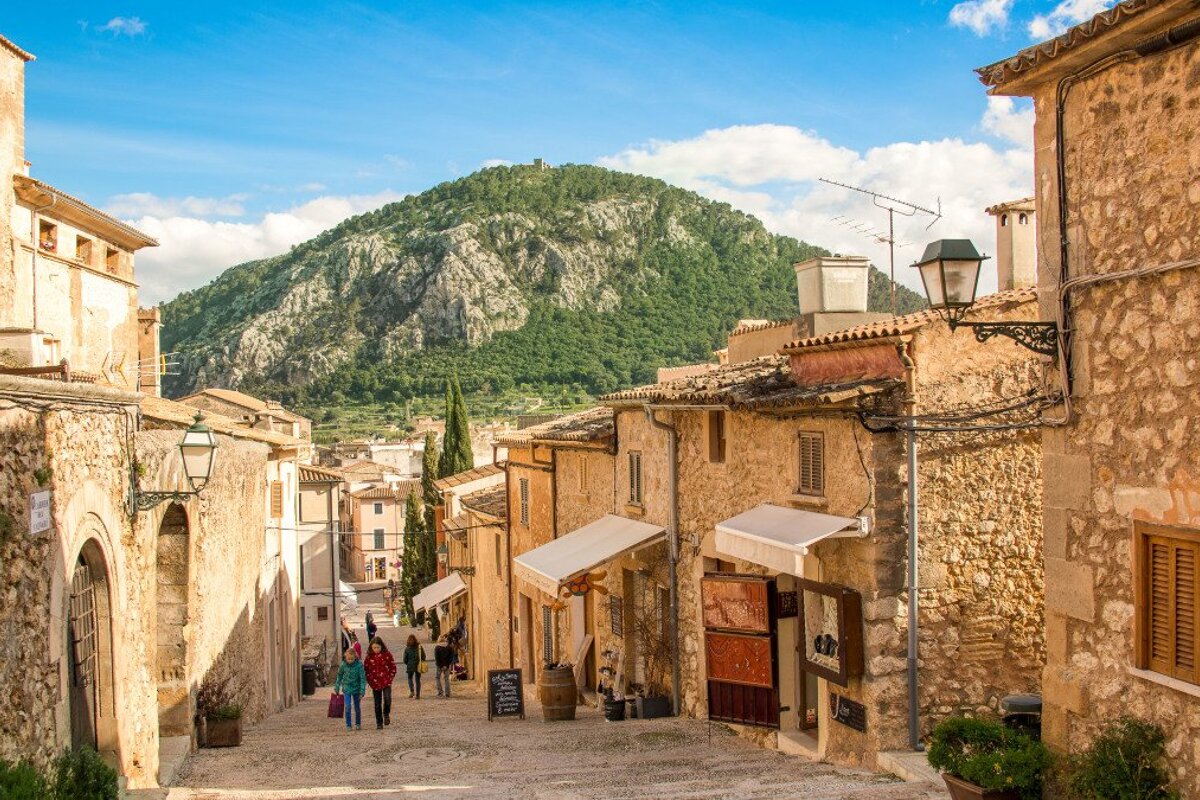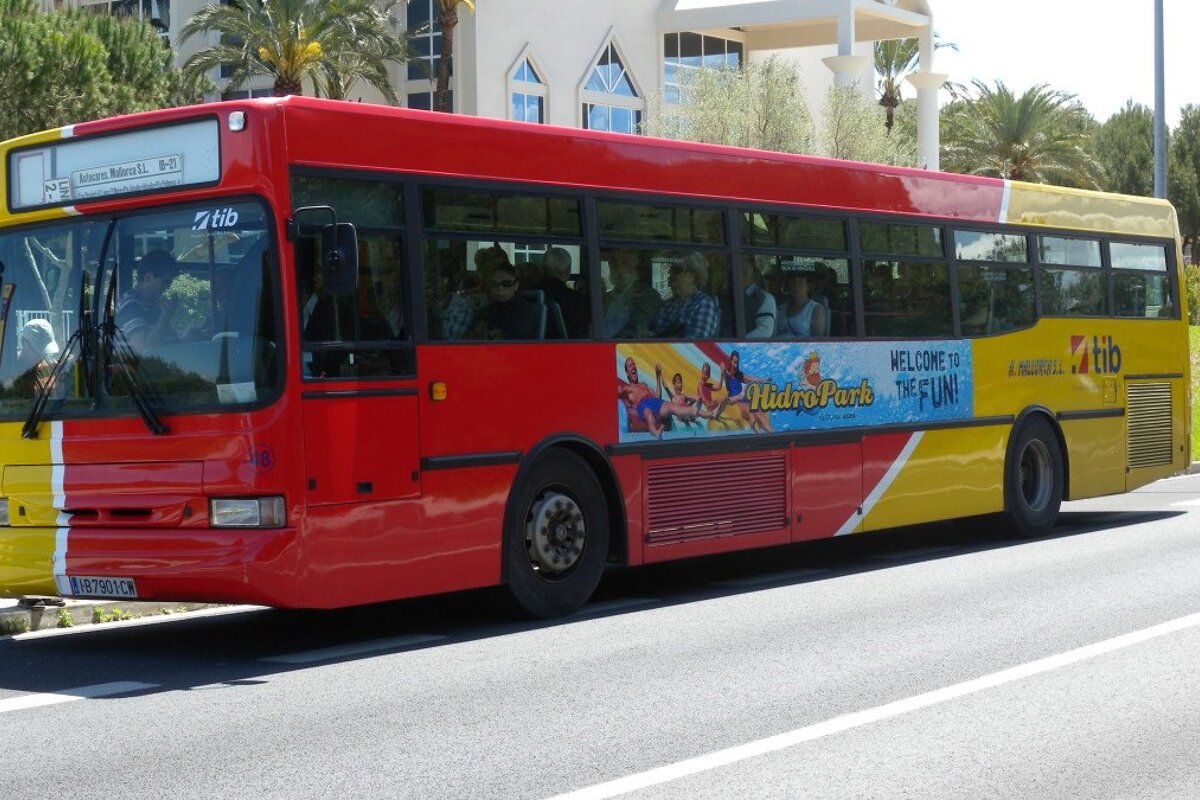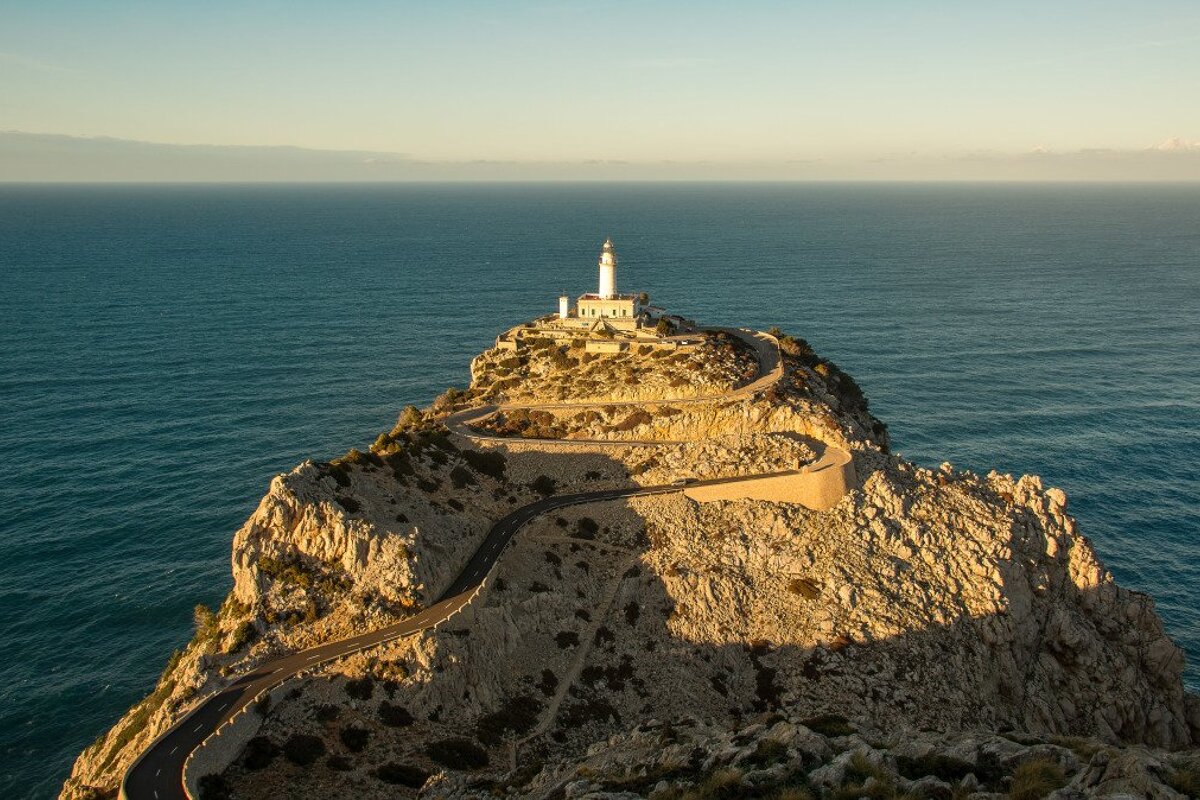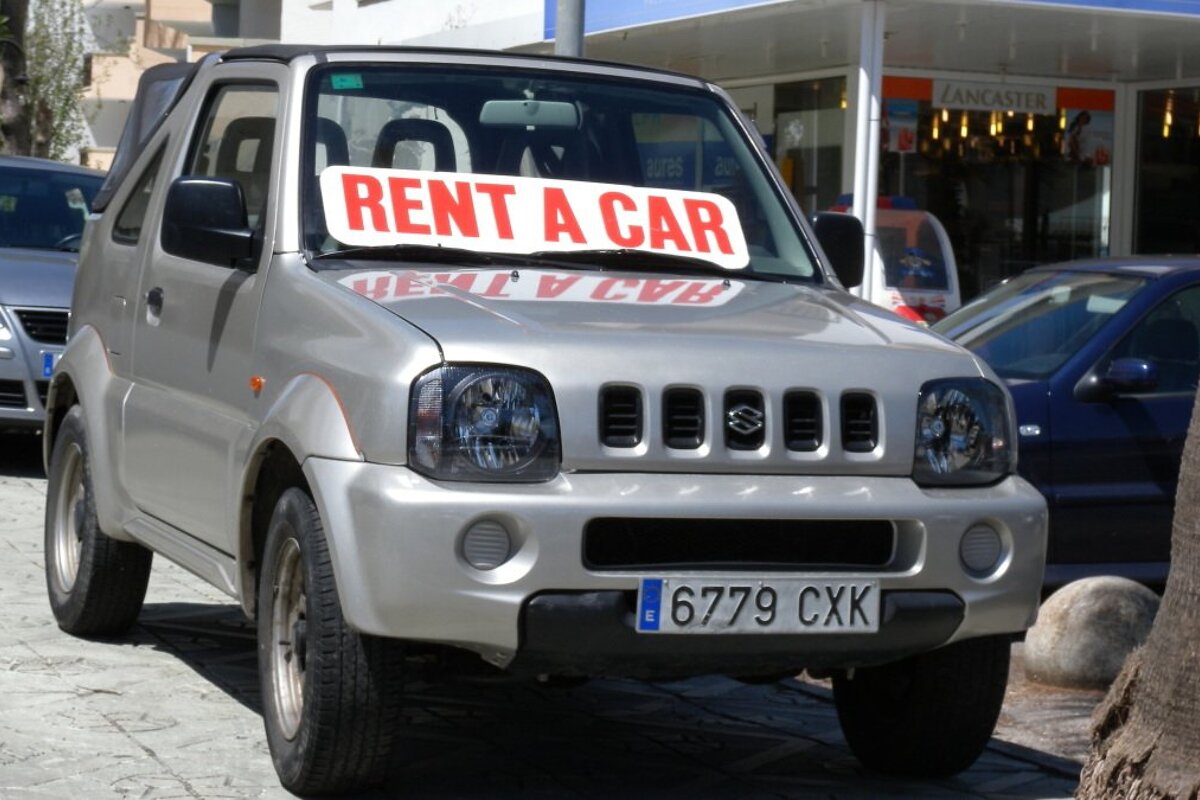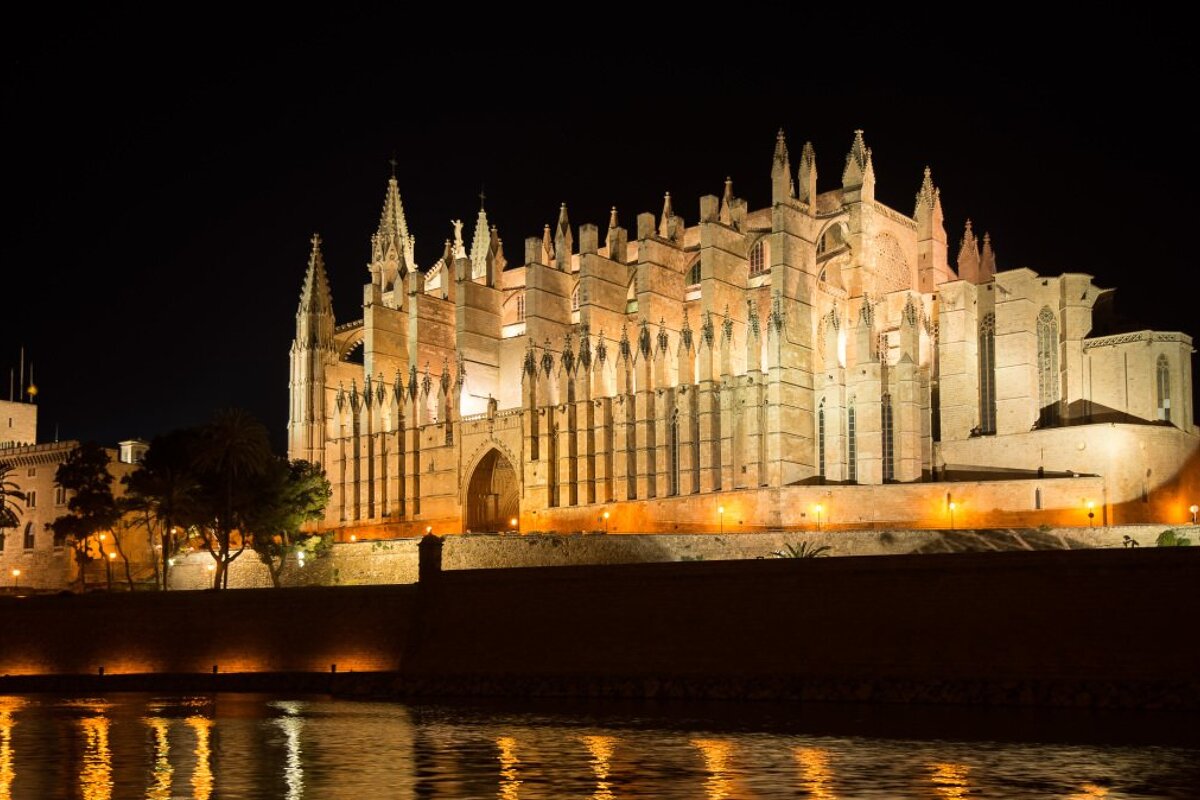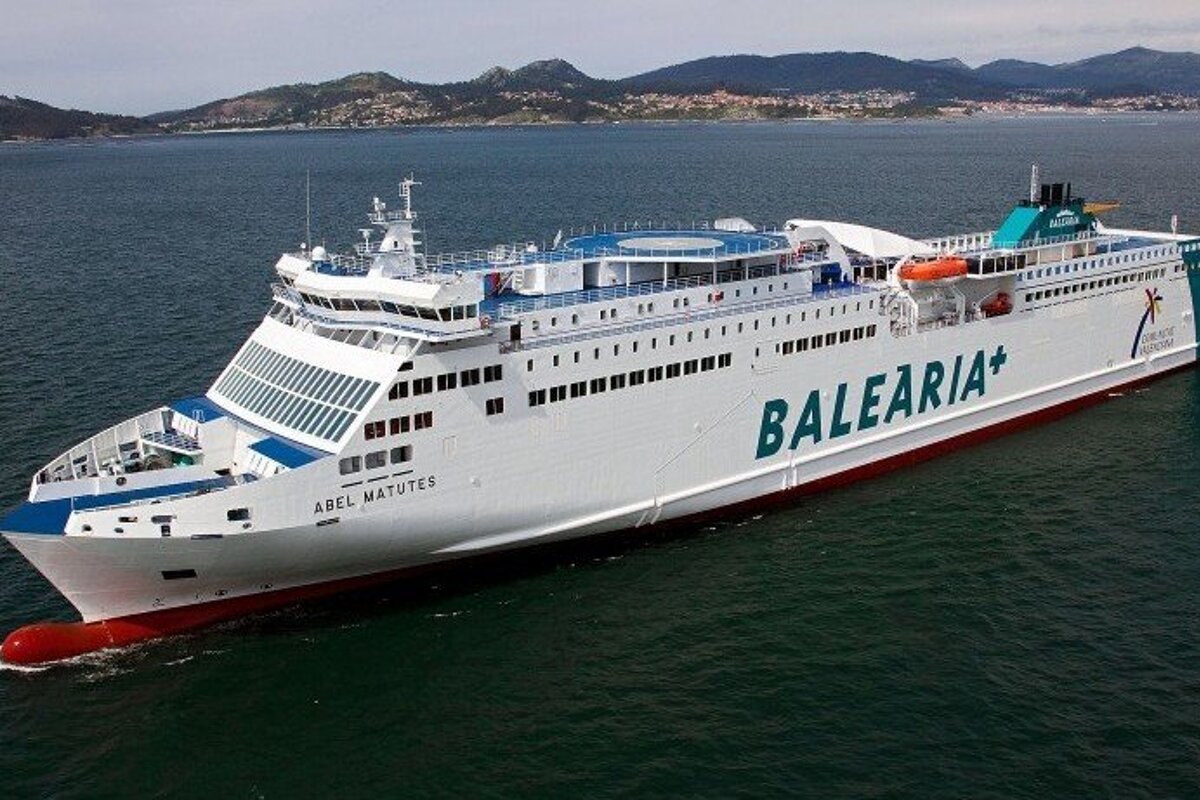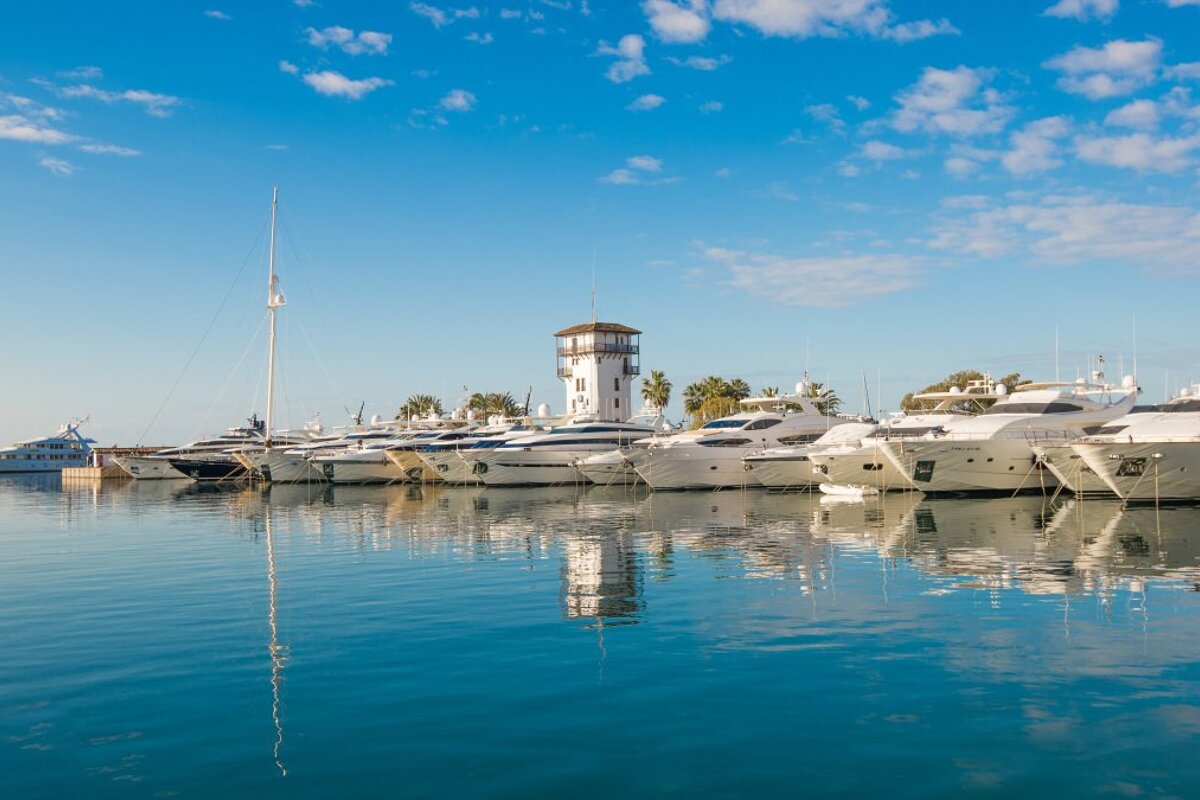 How to Get to Mallorca
Discover the top ways to get to Mallorca
The island of Mallorca lies in the Mediterranean, off the eastern coast of Spain near Valencia and between the islands of Ibiza and Menorca. It's very well connected to the continent thanks to its international airport and regular ferry services.
Easiest way to get to Mallorca
Flying is almost certainly the quickest and most convenient method of travel to the island of Mallorca. There's a wide choice of airlines which offer flights at competitive prices. Have a look at our Flight Finder to help your planning. As always, prices are at a premium during the school holidays and at weekends.
Flying to Mallorca
Palma airport, also known as Son Sant Joan Airport, is situated 8 kilometres east of Palma. It's a large international airport which serves the island and is the third largest airport in Spain after Madrid and Barcelona. During the summer months, this is one of the busiest airports in Europe and it's well equipped for the millions of tourists that travel through it each year. The airport is also well-connected thanks to excellent bus services running to Palma and other destinations around the island.
Some international flights in and out of the island are seasonal and only operate between May and October, but more and more airlines are running throughout the year. Mallorca is fast becoming an 'all year round' destination and international routes are starting to become more frequent during the winter months particularly to major airports in the UK, Germany and Scandinavia. Domestic travel to mainland Spain is also available all year round for destinations such as Barcelona, Madrid, Valencia, Ibiza, Menorca and Seville.
There are plenty of taxis available at Mallorca airport. To ensure the taxi is legal, you must board it at the designated taxi rank outside the airport. There is a €2.90 airport surcharge and a €13 minimum fee for taxi services to and from the airport.
Car hire is a widely available option at the airport, allowing you to drive directly to your accommodation and to have more flexibility once on the island. Be advised that there can be queues at the rental counters at peak times, so we recommend you book your car hire in advance. Alternatively, there are car hire offices outside the airport connected to the terminal via free shuttle services offered by the rental companies, so hiring your car from them can be a cost and time effective solution.
For a luxury experience, you can book helicopter transfers from Mallorca international airport to your hotel, massively cutting down on travel time.
You can also take public buses from the airport straight to Playa de Palma as well as Palma town centre and other resorts, from where you can get another bus to other towns and resorts on the island (read more about buses to and from Palma airport below).
Getting from the airport to Mallorca
Airport transfers or shuttle services are a convenient option for onward travel to your destination. Companies generally offer two types of service private and shared transfers.
Private transfers are exclusively for you - once you arrive at the airport they will take you directly to your accommodation. Some hotels offer a private airport pick-up service, so don't forget to enquire about this directly before you travel.
Shared transfers are usually more cost-effective, especially for individuals and couples, the trade-off being you may need to wait for other passengers and the possibility of being dropped-off at a more central location.
You should always book transfers in advance.
Buses to Mallorca
Public transport from Mallorca airport is available via regular bus lines that connect the airport with Palma and, from May to October, Cala d'Or, Portopetro, Cala Millor, S'Illot, Cala Bona, Playa d'Alcùdia, Playa de Muro, Can Picafort, Santa Ponça and Magaluf. One-way tickets cost €5 and you can find the bus at the end of the travelators (flat escalators) outside the airport.
Line 1 connects the airport with the city's main points of tourist interest, including Plaça d'Espanya, Santa Catalina neighbourhood, Palma's old town, its seafront promenade, marina and port. It runs every 15 minutes, from 05:30 to 02:10 May to October and from 05:30 to 01:00 November to April. Line 21 links the airport to several popular hotels along Palma beach. It runs every 30 minutes, from 07:00 to 01:00 May to October and from 07:00 to 21:30 November to April.
To continue your journey to other resorts on the island using public transport, you have to take line 1 from the airport to Plaça d'Espanya. There sits Palma's bus station (Estació Intermodal) with services to Andratx, Magaluf, Palmanova, Soller, Manacor, Inca, Muro, Alcudia, Pollença, Campos and many other towns and resorts throughout the island.
The new five bus lines connecting the airport with the most popular beach resorts on the island will run from May until October 2017, regularly every 60 or 90 minutes.
However, with taxis taking only around 20 minutes to reach the centre of Palma and costing around 10€ to 20€, we definitely recommend you consider this option to reach the city from the airport.
Train to Mallorca
Taking the train and then a ferry or a flight to Mallorca can be a lengthy and time-consuming journey but if you are determined to do it then where there's a will, there's a way!
Once on the island, inland railway services can be quite useful to reach your resort from Palma town centre. Mallorca's train line links Palma and Inca via Marratxí, Santa María, Alaró, Binissalem and Lloseta (T1), with diversions to Sa Pobla via Muro (T2), and Manacor via Sineu and Petra (T3). Tickets cost from €1.60 to €4.10 for a single and from €3.20 to €8.20 for a return, depending on the journey. Trains depart from the same station as regional buses, the 'Estació Intermodal' in Plaça d'Espanya.
The island also boasts a vintage train that links Palma with Sóller and Port de Sóller. Mainly a tourist train, it can be used to reach these resorts from the main city.
Driving to Mallorca
For a little more flexibility getting around once you are here, then having your own car would be an option. Being able to drive yourself around the area is far more comfortable and convenient, allowing you to take day trips and visit places that are off the beaten track. Nevertheless, roads in Mallorca can sometimes be narrow and rocky, and with car hire in Spain being fairly cheap, this is a good choice when visiting the island. Taxis are also very convenient and available at reasonable prices in Mallorca. These two options are probably the most cost-effective ways for travelling around the island without having to bring your own car.
If you choose to bring your own car to Mallorca, you will have at least one ferry crossing to get to the island, and two if you are planning on driving from the UK. When driving through Spain, you will need to carry a high visibility vest and a warning triangle at all times. There's a 120km/h limit on motorways (to use many of them you will have to pay tolls), 90km/h on normal roads and a maximum of 50km/h in populated areas.
Coach to Mallorca
There are a number of companies that offer long-distance coach services throughout Europe. In order to get to Mallorca, you will have to travel by coach to the nearest port offering a ferry service, Barcelona, Valencia or Dénia. The coach will stop at the main bus station, and then you will have to find your way to the port either via public buses or a taxi, so we definitely recommend you take into consideration flying to the island.
The journey time is longer (nearly 24 hours to travel between Paris and Mallorca via Barcelona), but the trade-off is that you don't have the usual airport hassle of checking in luggage and hanging around in the departures lounge waiting for your flight to board, and you'll get to meet new friends along the way. It's also a bit gentler on the pocket. Some of the main European coach companies include Eurolines and Ouibus, and many routes will run year round.
Ferries to Mallorca
Car, coach or train journeys to Mallorca will probably involve a ferry to the island. The principal ferry companies operating in Mallorca are Baleària, Trasmediterranea and Corsica Ferries. The main Spanish departure points are Barcelona (7.5 hours sailing time), Valencia (8 hours sailing time), Dénia - near Alicante - (8 hours sailing time), and the neighbouring Balearic islands of Ibiza (4 hours sailing time) and Menorca (1.5 hours sailing time). There are also express services that cut down journey time. Corsica Ferries travels from Toulon, in southern France near Marseille, to Port d'Alcudia in around 10 hours.
Bringing your skis, snowboard or bike to Mallorca
Airlines, trains and transfer companies are all well-versed in catering for customers who travel with their own sports equipment (bikes/golf clubs, etc.), but it's well worth checking the details in advance. Each company will have their own individual policy terms and conditions depending on the type of sporting equipment you are transporting. Here's a snapshot of the different transport options and a guide to their restrictions:
Some airlines charge for taking equipment, and some don't, and this can also apply to bikes, golf clubs, parachutes, mountaineering equipment - so check before you book. Make sure you pack your gear well, as it's not unusual for there to be a few bumps and bruises along the way if you don't! The same applies for your bike, whether that be a mountain bike, road bike or touring bike... pack it well and ensure it falls within the packaging guidelines specified by the carrier. For more information see our Cycling and Mountain Biking guides.
Airport transfer companies need to know exactly what you're bringing so that they can ensure having sufficient capacity for bikes/golf clubs etc. An 8-seater minibus is much more cramped if all 8 of you turn up with bikes without having forewarned the driver!