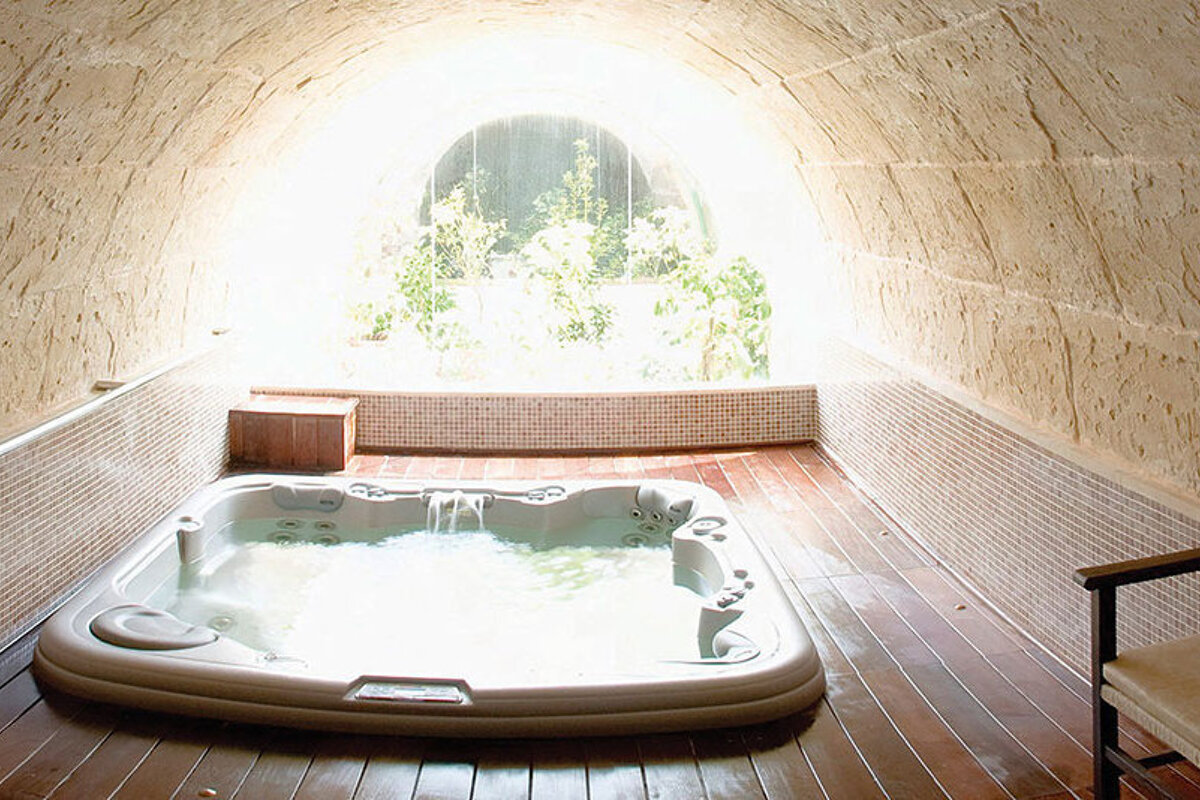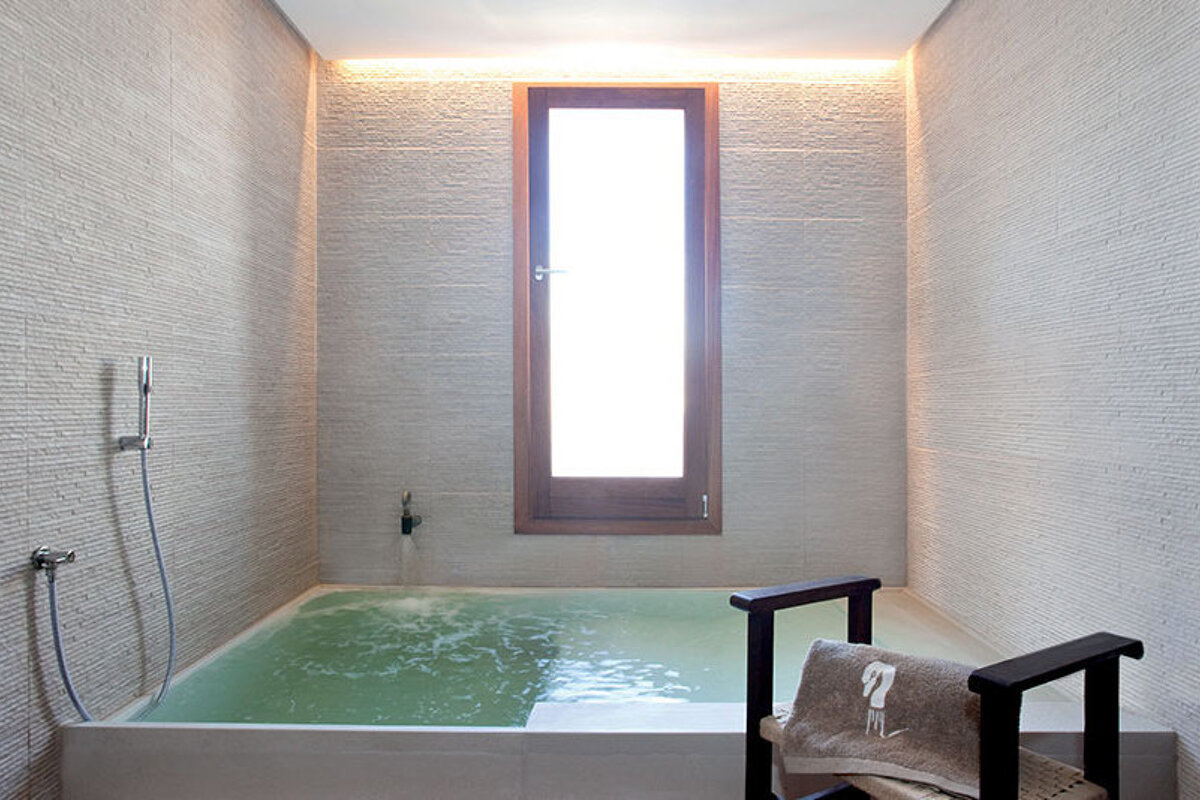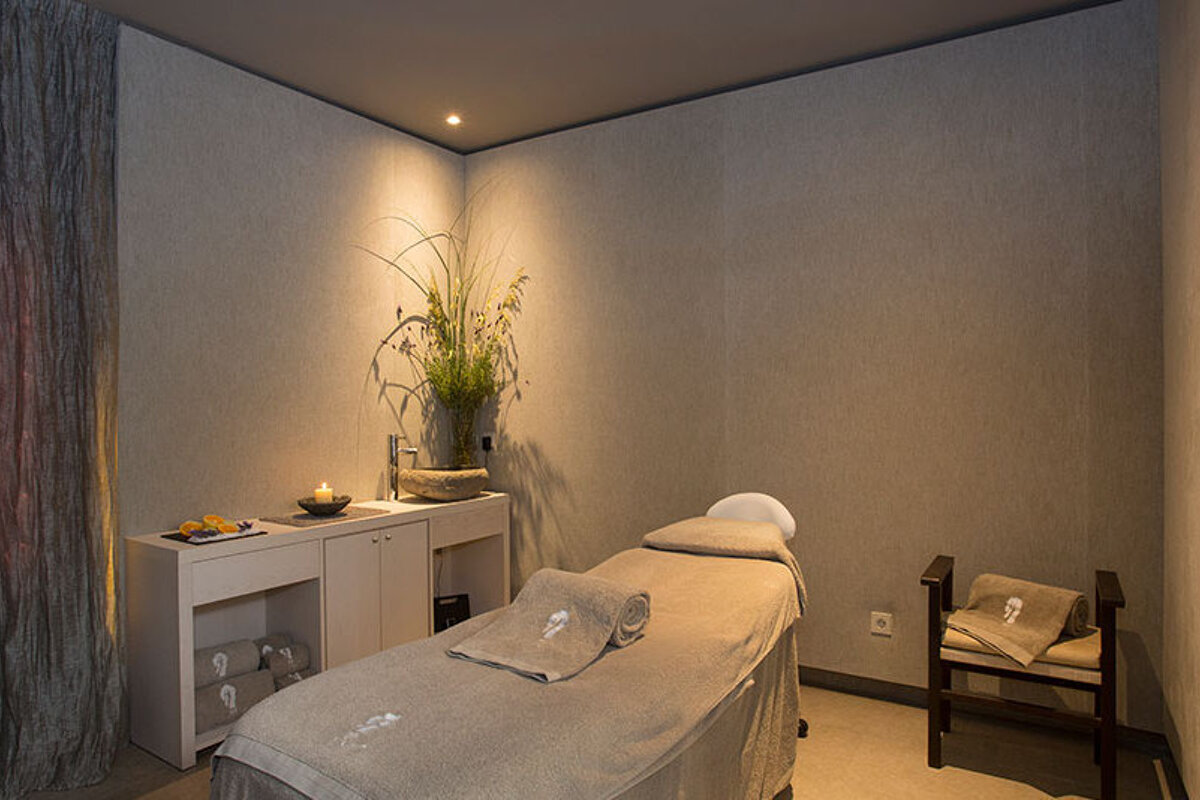 Font Santa Thermal Spa, Ses Salines
The only spa in the island featuring natural thermal waters with subterranean origin
Located in the Hotel Font Santa, this spa offers a wide range of treatments, from a thermal circuit to massages and beauty treatments.
The waters of the Thermal Spa are different from any other spa in the Balearic Islands, so much so that they are the only thermal waters with subterranean origin on the islands. These waters emerge from underground and as they rise in shallow aquifers they acquire mineral elements in a form that would be almost impossible to reproduce artificially.

Due to this process the waters present a high level of minerals at 25,34 gl, the predominant elements being chlorine and sodium in the form of salts. Other elements present in smaller concentrations include magnesium, calcium, sulfur, flourine, potassium etc. These rich minerals stimulate a series of positive effects on the body (skin improvement, improve blood and lymphatic circulation, etc) and because of this they have been declared for public use since 1869.
Facilities in the spa include a thermal pool, thermal jacuzzi, steam room, thermal bath, hand bath, foot bath, a relaxation room and a gym. They also offer a choice of massages, wellness rituals and beauty treatments.
Open to guests as well as non-residents of the hotel.
Location