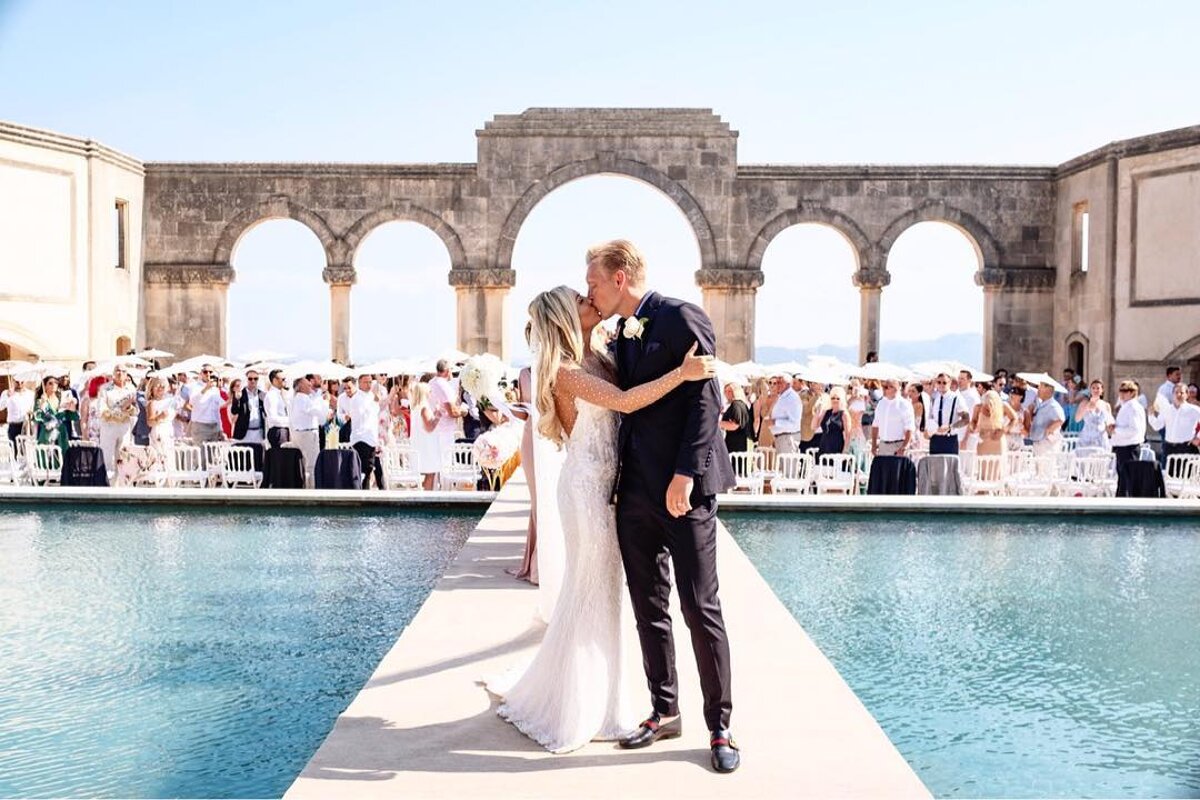 Top Wedding venues in Mallorca
Tie the knot in Mallorca, here's our pick of romantic settings
You have found your soul mate and the question has been popped... have you thought about celebrating in the Balearic sun? Mallorca's exotic weather, picture-postcard settings and historical architecture are all the ingredients needed for a destination wedding. Saying your vows in front of family and friends on this magical island will certainly leave a lasting impression.
From idyllic beach settings to more intimate affairs at rustic fincas in the countryside, the island has it all. Whether you want to spend your special day in a lavish villa or a luxury hotel, Mallorca can cater to your individual needs.
Wedding season in Mallorca kicks off in April and ends in October but June and September are the most popular months due to prime weather conditions, so be sure to book your venue well in advance. You are spoilt for choice when it comes to finding a Mallorcan wedding venue, so we've compiled a list with some of our top picks.
Finca Son Togores
La Fortaleza
S'Esglesia Nova
1. The breathtaking boutique – Hotel Cas X'orc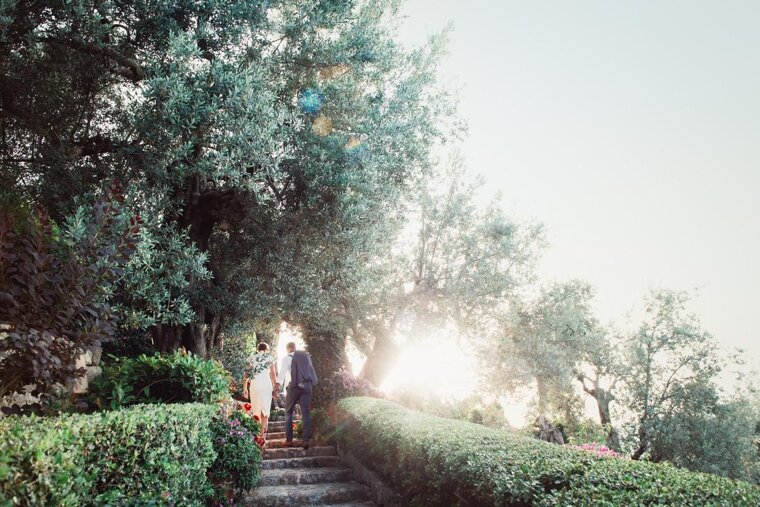 Set in Mallorca's Tramuntana mountains, Ca's Xorc Boutique Hotel is housed in an 18th-century country manor and claims the most breathtaking views over the valley of Sóller. With event space for up to 100 wedding guests, this enchanting hotel can be yours for three days as its 13 individually decorated rooms and two exclusive cottages provide impeccable accommodation to host your core wedding party. The hotel staff are well-versed in the art of creating a personal experience for couples, working with them to design the perfect setting, menu and all-round experience. The handsome garden terraces, spectacular views and sublime sunsets create a magical ambiance that makes this venue stand out from the crowd.
2. The beach wedding – Nikki Beach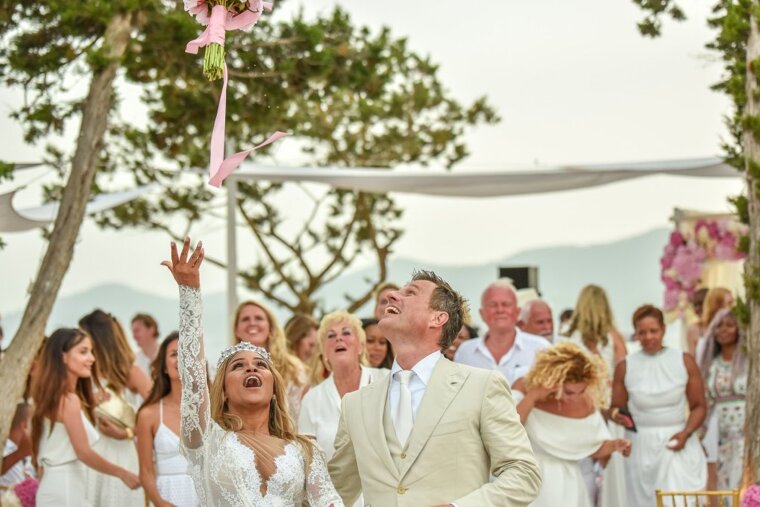 If you fancy the idea of glamorous beach club wedding, then the world-famous Nikki Beach is at your service. There is ample space to hold the celebration of your dreams overlooking the turquoise sea at this glorious venue. One of our favourite things about this place is that the crisp white décor is perfect for a big white wedding. Nikki Beach is also known for its exciting and dynamic entertainment, from live music to fire shows – there is no other beach club in the world that can enhance an event with customised entertainment acts quite like them. With personalised decoration and their signature entertainment, they are a canvas that can be transformed into anything you can imagine! Whether it's a live percussionist, a violinist, a saxophone player or simply a DJ keeping your dance mood up, you name it and they can arrange it. There are a number of different packages available – you can opt for a cocktail reception, signature canapes and an array of menus to suit a variety of taste buds and budgets alike. Whether your event is big or small the Nikki Beach team will be able to accommodate your needs.
3. The classical palazzo – Son Marroig
Thanks to the stunning marble temple on the cliff edge with panoramic views of the sea, Son Marroig has become one of the most iconic wedding venues in Mallorca. A former mansion of the Archduke of Austria, its highlights include historical furniture and dramatic ocean views. Located on a clifftop between the villages of Valldemossa and Deià, the venue is used for small, intimate ceremonies as well as large-scale events for up to 150 people. This is the perfect spot for a VIP wedding – and was put on the map when chosen by Pixie Geldof to celebrate her special day in a lavish bash that featured the likes of Harry Styles, Alexa Chung, Daisy Lowe and Nick Grimshaw.
4. The charming finca – Son Togores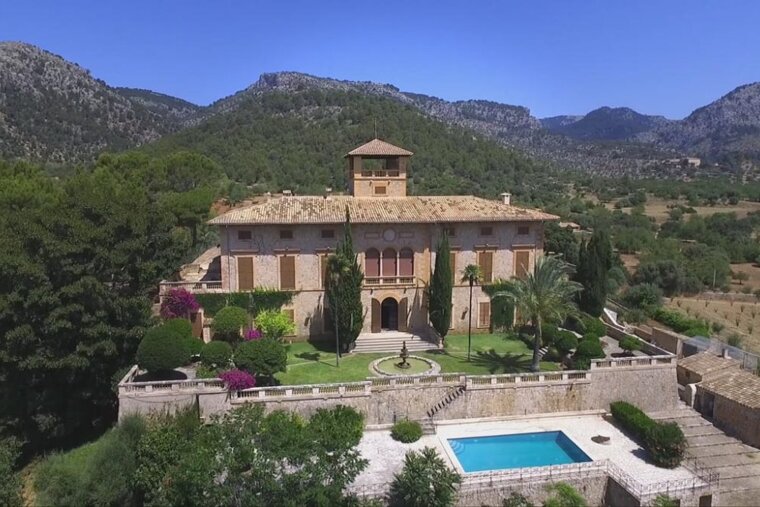 If you are looking for a wedding venue that's rich in history and oozing traditional Mallorcan charm, then Finca Son Togores could be a tempting option. Just 20 minutes from Palma city centre, Finca Son Togores is an exclusive events venue within easy reach of the airport. Being a large estate, it has various spaces available for couples to choose from to host the ceremony, wedding breakfast and late-night party. There is a number of packages available to suit a variety of budgets, and the catering companies working with this venue are extremely helpful, making the wedding planning (even from a distance) a seamless process.
5. The manor house – Carrossa Hotel Spa Villas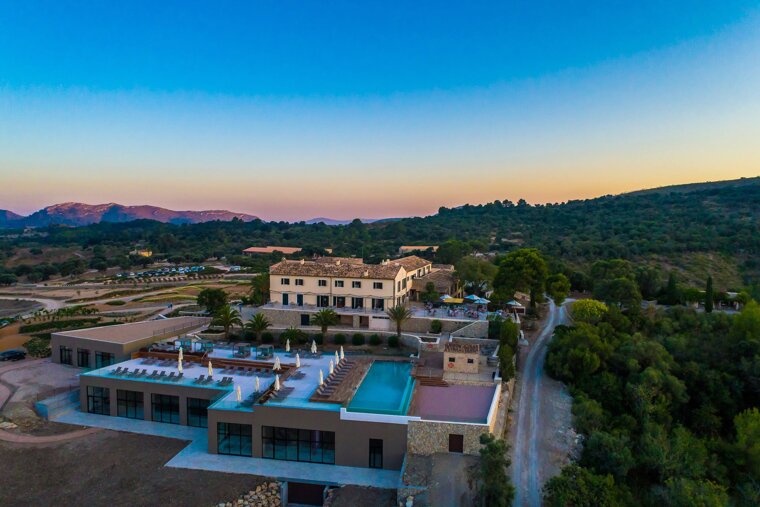 Five-star Carrossa Hotel Spa Villas and its grounds make for an epic wedding venue. Not only does the historic manor house offer a pristine setting with magnificent views over the northeastern coastline and the Serra de Llevant mountain range, but your friends and family can stay in a range of rooms, suites, fincas and villas on site. They have a dedicated events team, helping to make dreams come true. The first-class restaurants, magnificent terraces, stylish bar and state-of-the-art swimming pool and indoor spa area will all appeal to you if you are looking for a hotel with premium facilities for your wedding.
6. The high-profile venue – La Fortaleza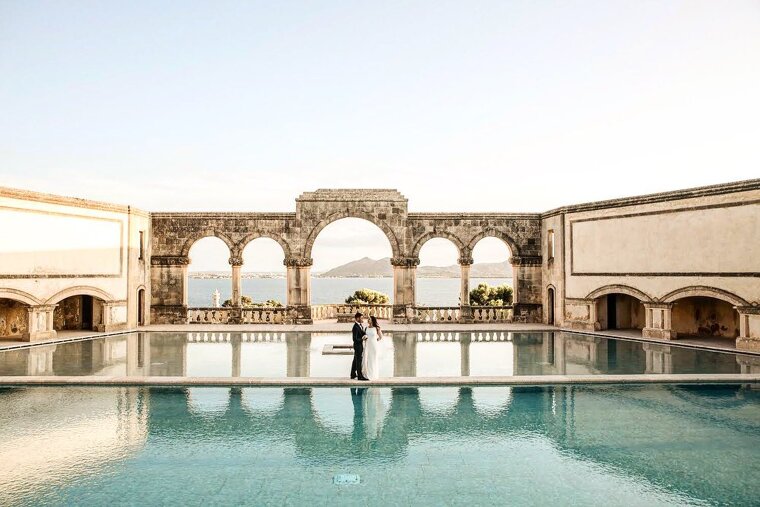 One of the most spectacular and exclusive destinations on the island for a wedding is, of course, the famous privately-owned estate of La Fortaleza. Used as a location on the award-winning series 'The Night Manager', this 17th-century fort is the most expensive real estate in Mallorca and can be hired for private events. The venue comprises of the fort itself, along with seven villas, a studio and two swimming pools amongst its 15,360sqft of terraces and 11,840sqft of landscaped gardens scattered with palm trees, olive trees and umbrella pines. Rafa Nadal, Mallorca's most beloved sportsman, tied the knot with his long-time girlfriend Xisca Perelló here in a lavish ceremony attended by the crème de la crème of the tennis world, as well as by the former queen and king of Spain.
7. The country mansion – Son Julia Boutique Hotel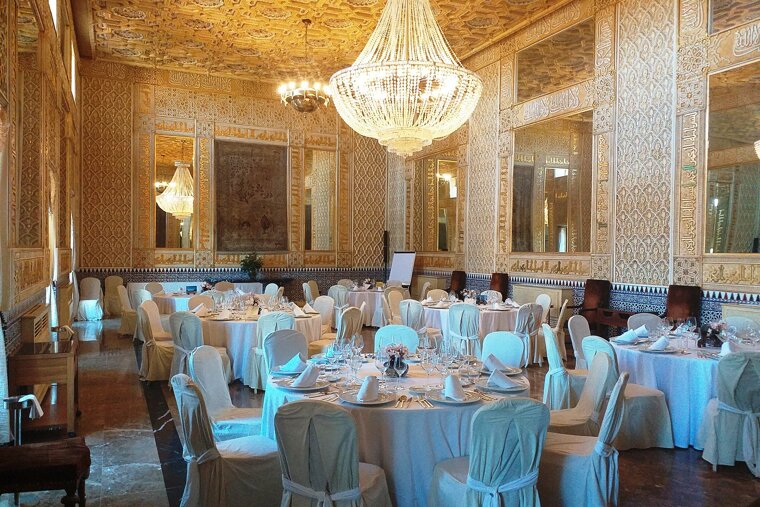 Set in the picturesque countryside of rural Mallorca, in the south of the island, Son Julia Boutique Hotel is a restored 15th-century mansion offering numerous terraces, gardens, a beautiful Arabic-inspired ballroom and even a charming little chapel to host an elegant country wedding. With more than two dozen rooms and suites available, this is an impeccable venue to book exclusively for you and your guests to have maximum privacy for your special day.
8. The princely castle – Castell Son Claret Hotel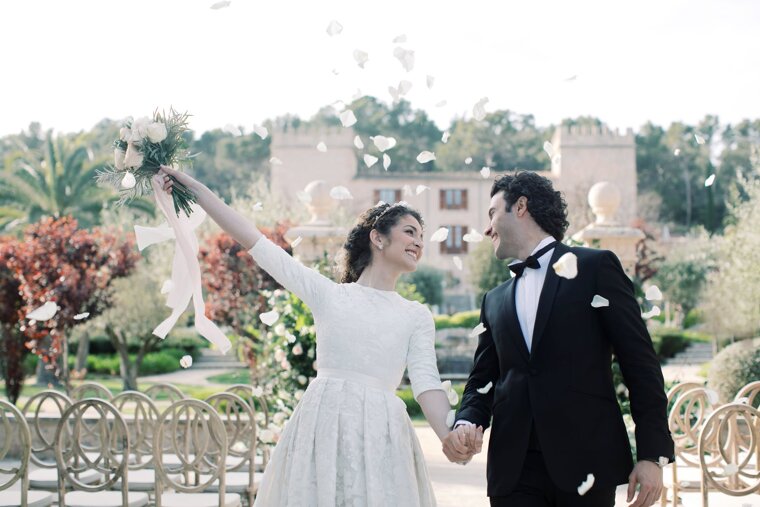 Has your childhood dream been to get married in a castle? We have just the place for you! Castell Son Claret Hotel is the fairytale setting we have all been dreaming of. Guests arrive along the 1000-feet palmlined avenue to enter a different world, featuring romantic courtyards, terraces, historic fountains, fragrant almond and olive groves, vibrant lemon and orange trees, gardens bursting with the scent of lavender, rosemary and bergamot. With dozens of rooms available, both within the castle and its grounds, it's almost as if this luxury hotel was built to hold weddings.
9. The luxury hotel - Mardavall Hotel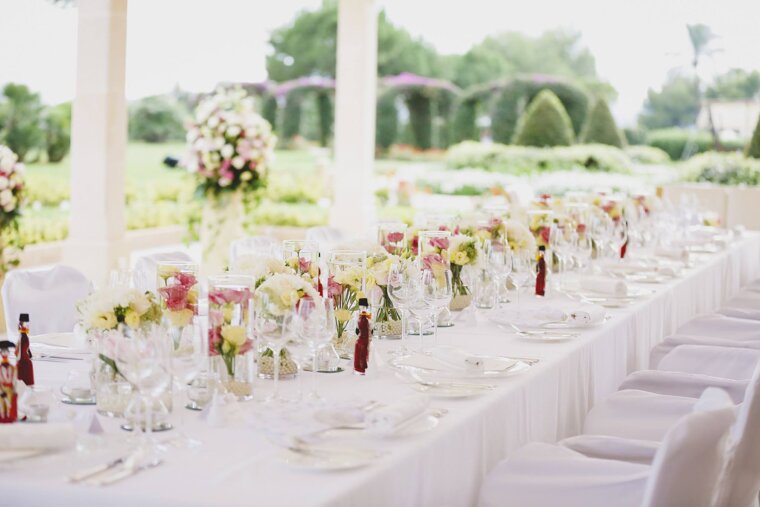 For the ultimate luxury hotel wedding experience, you can't go wrong at the St Regis Mardavall Hotel which has become a trusted brand and venue, known to deliver fabulous weddings time and time again. Set within close proximity of the prestigious Puerto Portals marina, this hotel guarantees you a five-star treatment with a personal touch. Its splendid grounds are the perfect setting for any wedding, from a small quiet affair through to a high-profile event.
10. The imposing fortress - Cap Rocat Boutique Hotel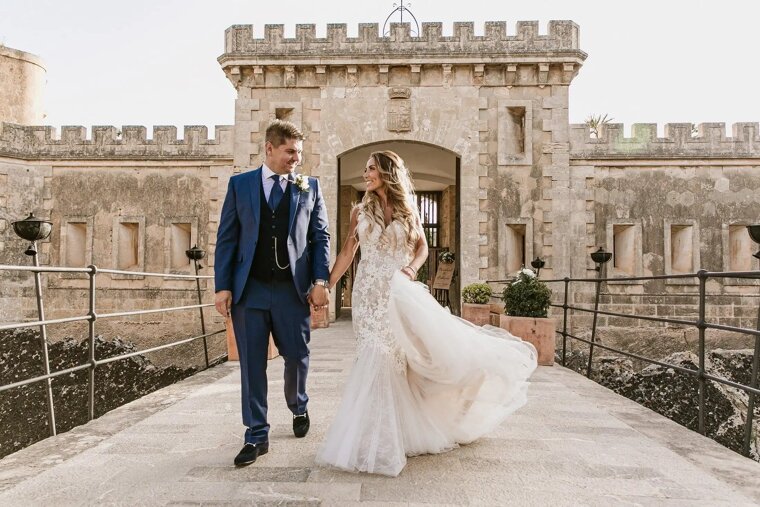 The crème de la crème of hotels in Mallorca, Cap Rocat is a historic military fortress turned luxury hotel on the far east side of Palma's bay. Attention to detail is something that this place doesn't lack, each and every aspect of this former military fortress is truly unique and of the highest quality. Naturally, there's a hefty price tag that comes along with the most extravagant wedding experience, so be prepared to empty your pockets – but it's well worth it!
11. The open-air church – S'Esglesia Nova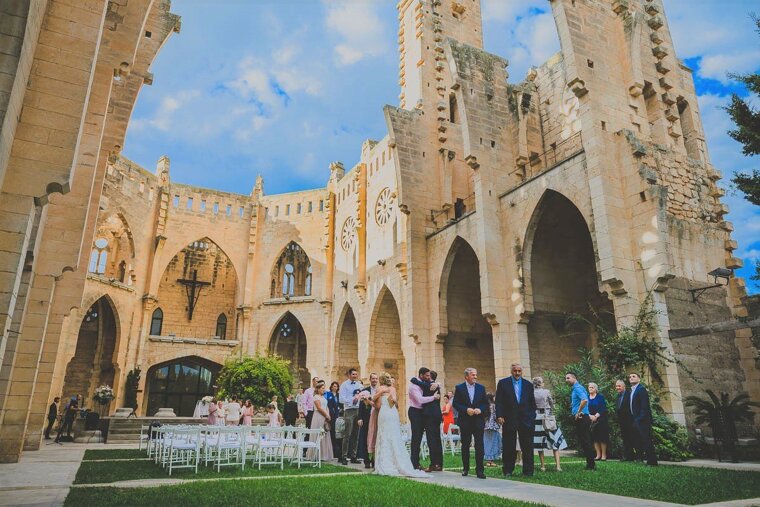 Have you ever been to a wedding in an open-air church before? Wow your guests with a ceremony in a stunning roofless Neogothic Church with influences from the architect Antoni Gaudi at S'Església Nova. The fact that this 20th-century church remains unfinished makes it somewhat more beautiful and certainly makes for a memorable setting for a wedding ceremony. Just imagine those wedding pictures! It's located near Son Servera, so there are various fincas and hotels in the vicinity where you and your guests can continue the celebrations.
More inspiration...
Whilst you might like the idea of planning it all yourself, remember that it's often difficult planning a wedding at home, let alone trying to do it abroad with all the nitty gritty foreign rules and regulations to consider. So, if you aren't having your special day at one of the luxury hotels or specialist event venues on the island, it might be worth hiring an experienced wedding planning service.
Location