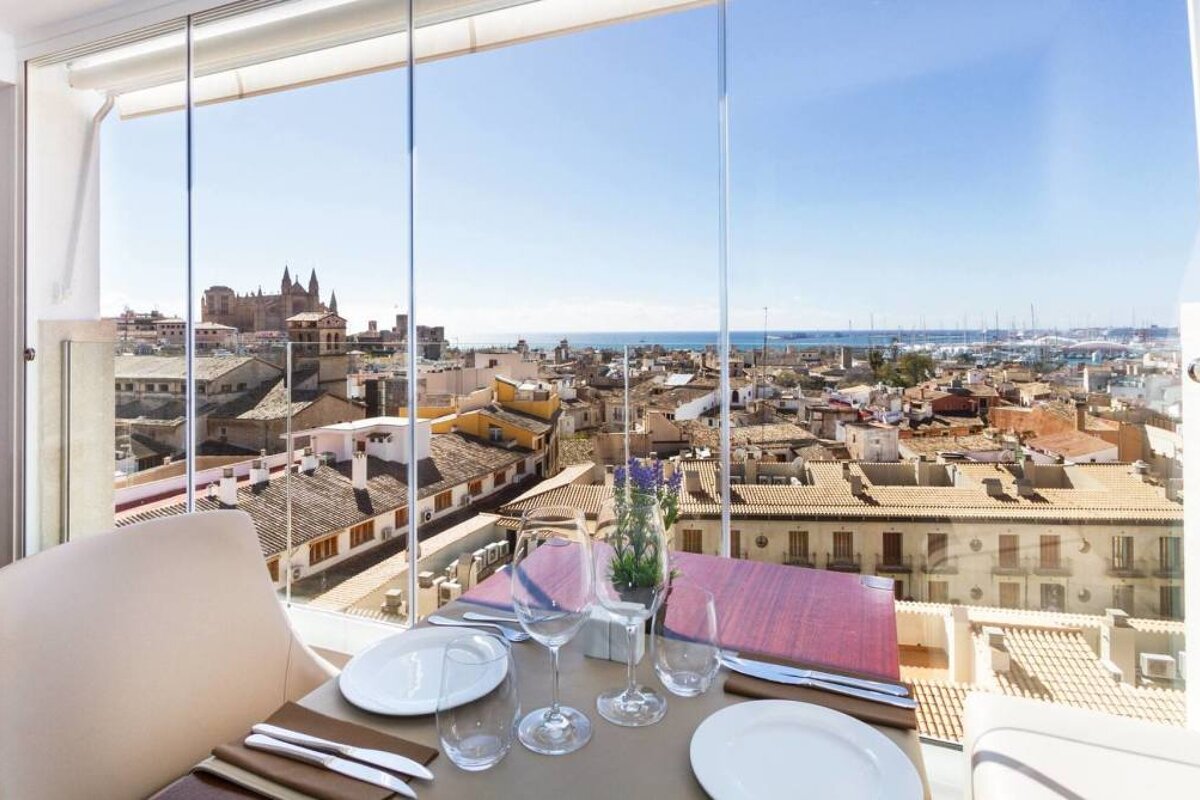 Prime Palma lunchtime spots
The perfect "menú del día" in Mallorca's gourmet capital
The legendary "menú del día" (a daily or weekly changing three-course set lunch menu) is a concept the Spanish absolutely love and you'll find plenty of restaurants will offer it in Mallorca. Started during Franco's time, in the 1960s, as a way to attract tourists by offering a typical Spanish meal at an affordable price, this is one of the true culinary delights of the country.
Keep your eyes peeled, because it's also a great way to experience some of Mallorca's most exclusive restaurants without the price tag to follow. Why? Well, simply because lunchtime tends to be a quieter time for them so it makes sense to offer a limited menu at attractive prices to increase their lunchtime trade.
We thought we would help you to take advantage of some of the island's best food at delicious prices in Palma, Mallorca's gastronomic capital. Here are some of our favourite places for menú del día in the city.
Michelin-starred experiences
Marc Fosh
Marc Fosh is the first British chef to receive a Michelin star in Spain, which makes his restaurant one of the most famous amongst some of the international visitors on the island. Located in a stylish contemporary hotel within a 17th-century building, he has managed to mirror this contrast in his food. Fosh is famous for creating modern Mediterranean cuisine, using fresh, local and seasonal market ingredients which have been carefully combined to create innovative dishes. Starting off the culinary journey, you might expect to enjoy something like 'Chilled broad bean & sorrel soup with marinated serviola fish & grapefruit', followed by 'Jerusalem artichoke raviolis with kale & liquorice'. Then this would usually follow with a fish dish like 'Fillet of turbot with "pil-pil", toasted cauliflower puree, sardine & watercress' before moving onto a meaty creation like 'Fillet of Iberian pork with sweet potato, sea buckthorn & summer savoury jus'. Dessert might consist of something like 'Lemon tart with lavender ice cream'. Being a fine dining establishment, you will of course finish with some delicious petit fours. Please note this is just a sample of what you can expect, their menu changes weekly.
Five courses for 45.50€, served Tuesday - Friday between 13:00 and 15:00 .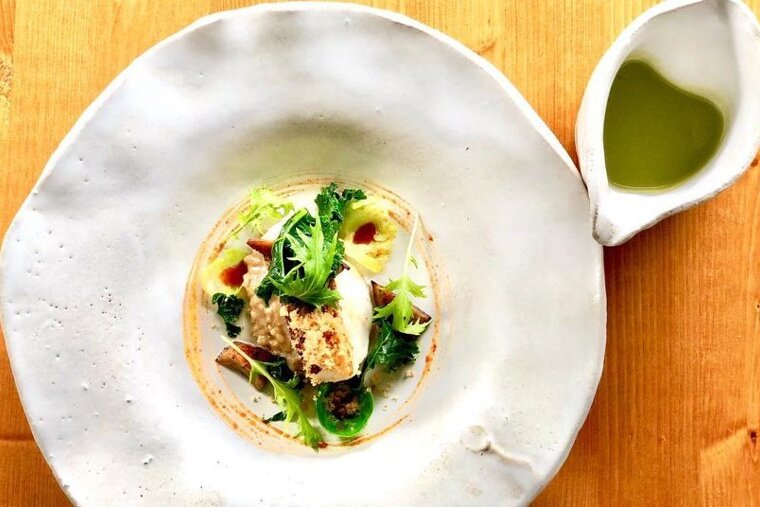 Adrián Quetglas
If you are after a five-course feast at lunchtime, then Adrian Quetglas' Michelin-starred restaurant in Palma is the one for you. Adrian, although born in Buenos Aires, is half Mallorquin and, after travelling around and learning from some of the best chefs in the world, came back to Mallorca in 2015 to set up his own project in Palma which has since gained a Michelin star. Expect the menu to look something like this: 'Black mole, aubergine steak with Iberian "chorizo" oil and coriander tzatziki air', followed by 'Pumpkin with oxtail Cannelloni and cheese with trufe sawdust' then 'John Dory with white asparagus, lychees and tarragon', after which you might receive something like 'Veal with celery, mahonés cheese and cocoa demi glace' and, to finish, 'Grapefruit with cheesecake cream and chilli caramel'.
Five courses for €45 with the option of a wine pairing for a €25 supplement, served Tuesday - between 13:00 and 15:00.
Local favourites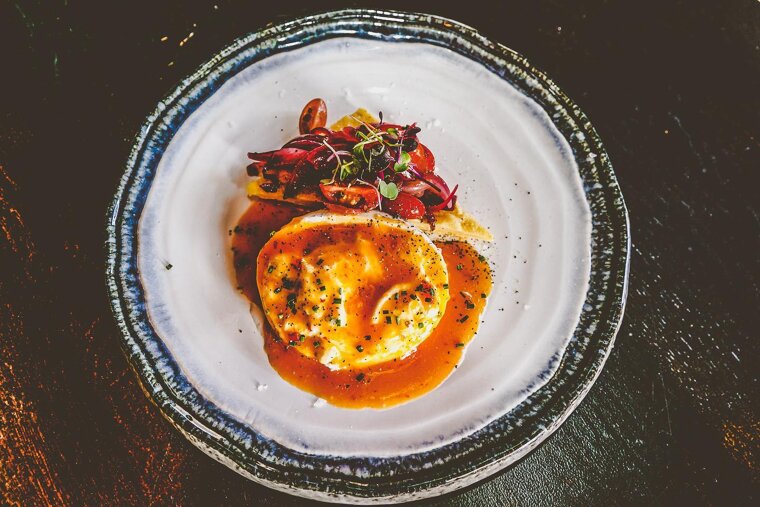 Santa Restaurant
Situated in Palma's trendy Santa Catalina Santa Restaurant has a formal atmosphere where you can expect the immaculate service, delicate presentation and exquisite flavours of top-notch restaurants but at a reasonable price thanks to their fabulous lunchtime menu. A menu could include something along the lines of 'Duck confit salad, pears, white asparagus and granola', followed by 'Free-range chicken cannelloni, walnut sauce and basil pesto' and a climatic ending with 'pineapple carpaccio, coconut ice cream and dulce leche foam'.
Three courses, including bread, water/wine or soft drink & coffee included €17.50€, served Wednesday - Saturday.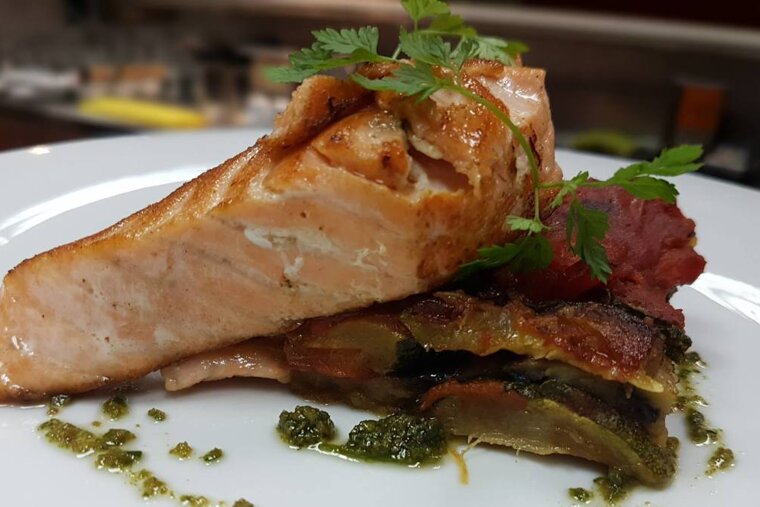 Basic Bar & Restaurant
Tucked away in a street in close proximity to the bigger El Corte Inglés, Basic Bar & Restaurant is a hidden treasure that came highly recommended by a friend who has lived on the island for over 20 years. The restaurant itself resembles a minimalist art gallery and the modern Mediterranean food imitates this theme thanks to its artistic flare. A sample menu looks something like this: 'Goats cheese with beetroot and apple' to start, followed by 'Grilled squid with creamy vegetable rice' and 'Apple strudel with vanilla sauce' to finish. A no-frills, friendly vibe means it is frequented by Spanish and expats alike. This place is perfect for those who need to replenish after a hard morning of shopping in Palma or those who like to veer away from the touristy restaurants of the city.
Three courses, including a drink, for €15.90€, served Monday to Saturday between 13:00 and 16:00.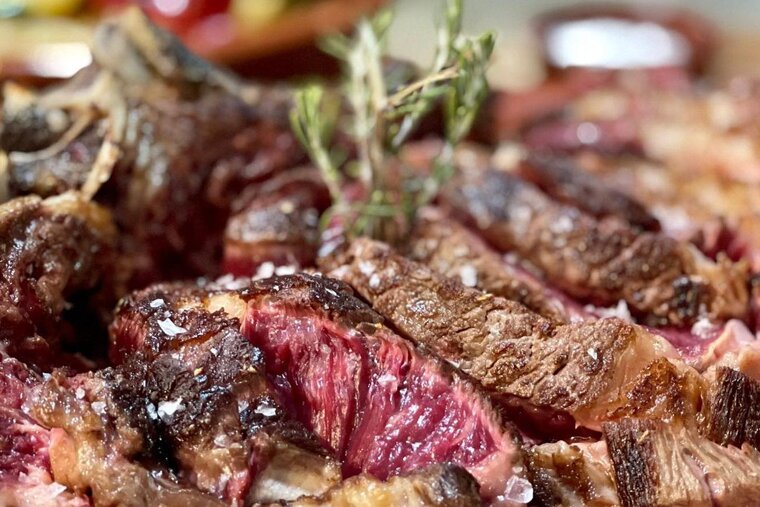 La Vasca
Located within easy reach of Avenida Jaime III, you can escape the hustle and bustle of Palma for an authentic Mallorcan setting at La Vasca This is a wonderful spot to immerse yourself in the true Palma, and rub shoulders with the locals, many of which are business people in the area. The mouth-watering 'menú del día' would look something like this: to start 'Fettucine Carbonara with mushrooms' then, for the main course, 'Cod gratinee with honey alioli' followed by a 'homemade cheesecake'.
Three courses for €12,95, served Monday to Friday between 13:00 and 16:00.
Lunch with a view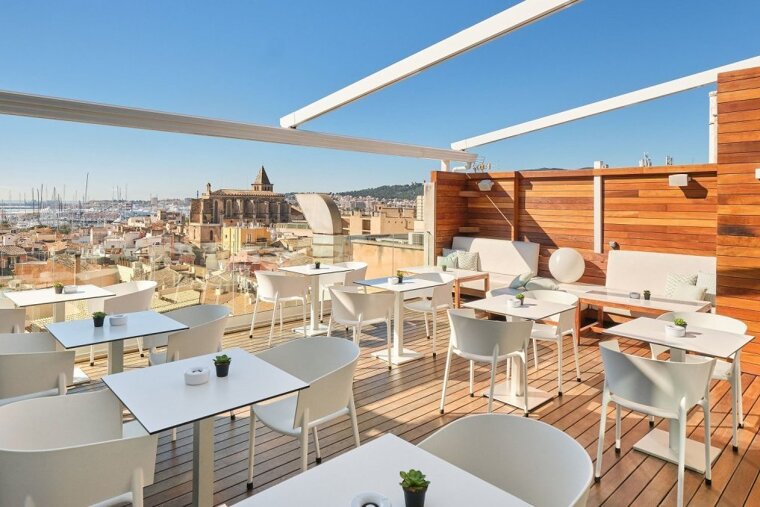 Hotel Almudaina Restaurant
The roof-terraced restaurant of Hotel Almudaina is a hidden gem in Palma. It's located on Avenida Jaume III which means you are likely to be distracted by all the shops and walk right past it. The best thing about this place is that you can dine al fresco while admiring some of the best views over Palma's old town, cathedral and port. For their 'menú del día', expect a mixture of international dishes such as 'Green apple gazpacho' as a starter, followed by 'Cod confit with black garlic ali oli' before hitting your sweet spot with something like 'Pannacotta of tomato and mint'. In the summer months, it's recommended that you book lunch in advance to ensure you get a table out in the sunshine. And be sure to bring your camera!
Three courses, including a drink, for €16,50, served Monday to Friday between 13:00 and 16:00.
More inspiration...
So there you have it, some of our top picks in Palma. There are usually two or three options to choose from when ordering each course, so you should find something to tickle your taste buds. 'Menús del día' are a great way to try something a bit different, rather than opting for your usual favourites. Enjoy!
Location