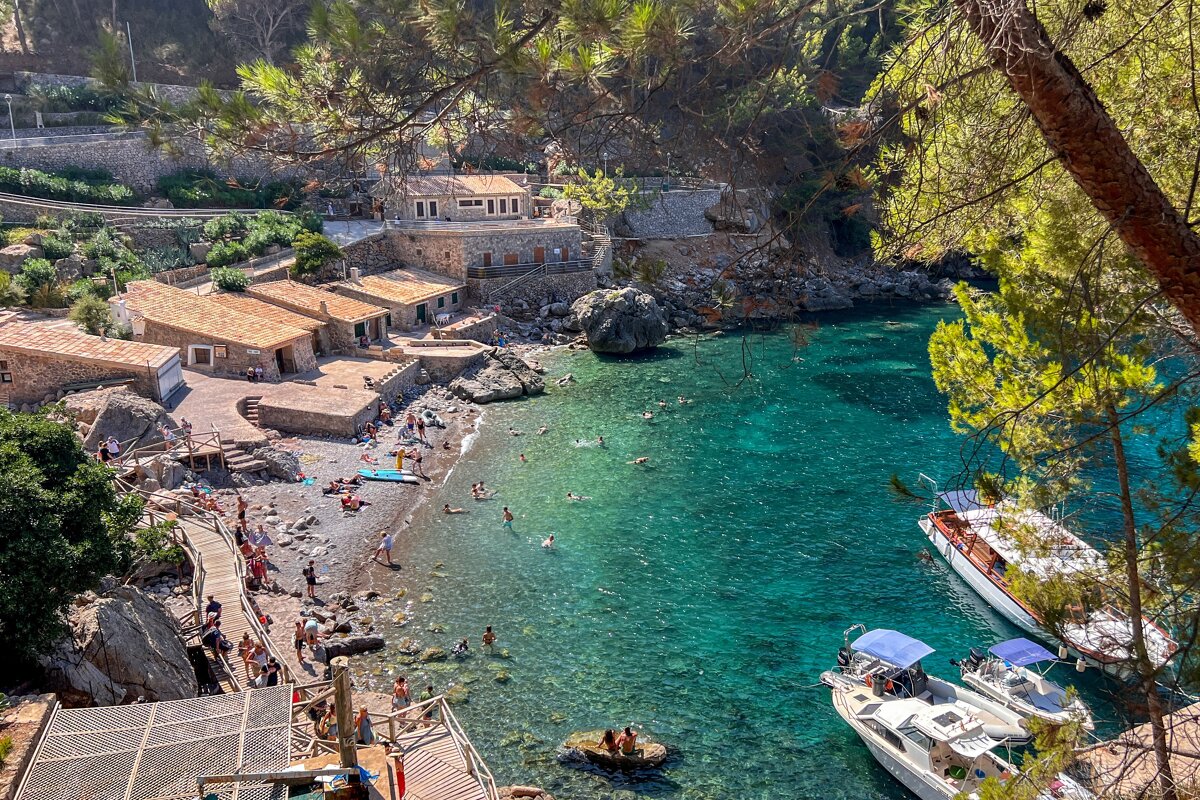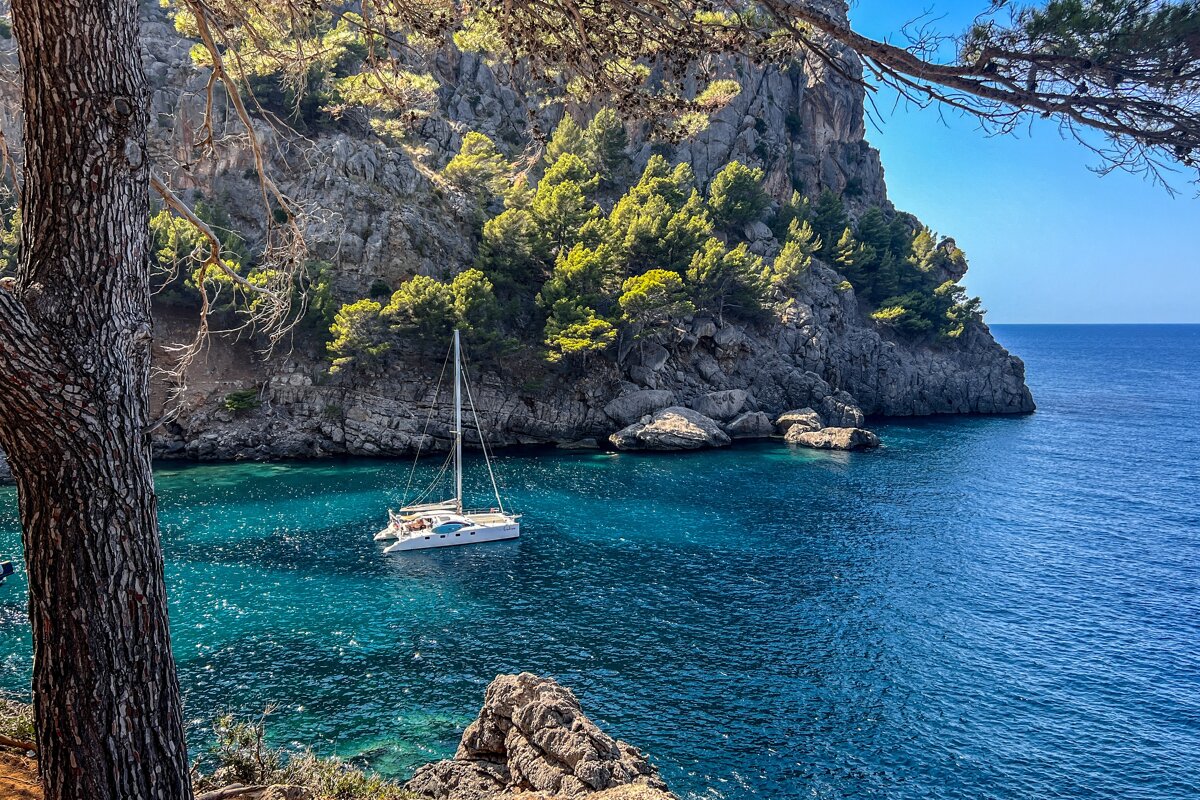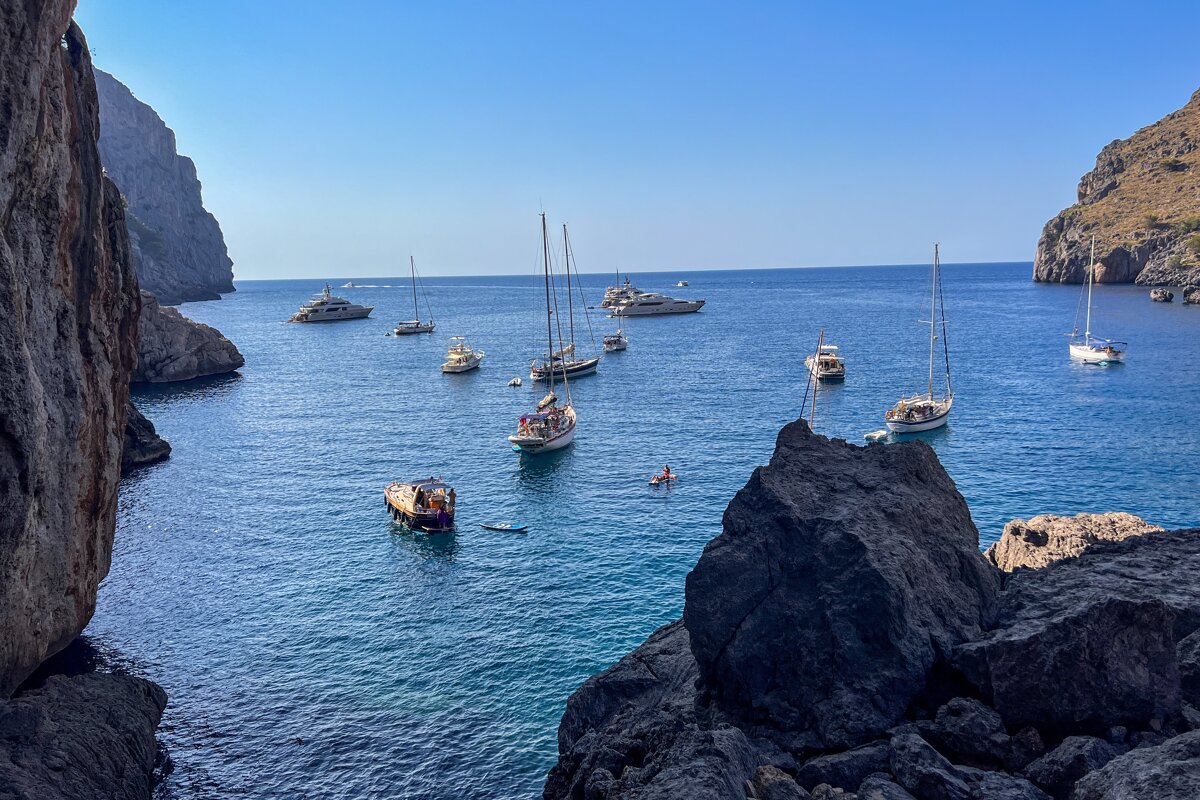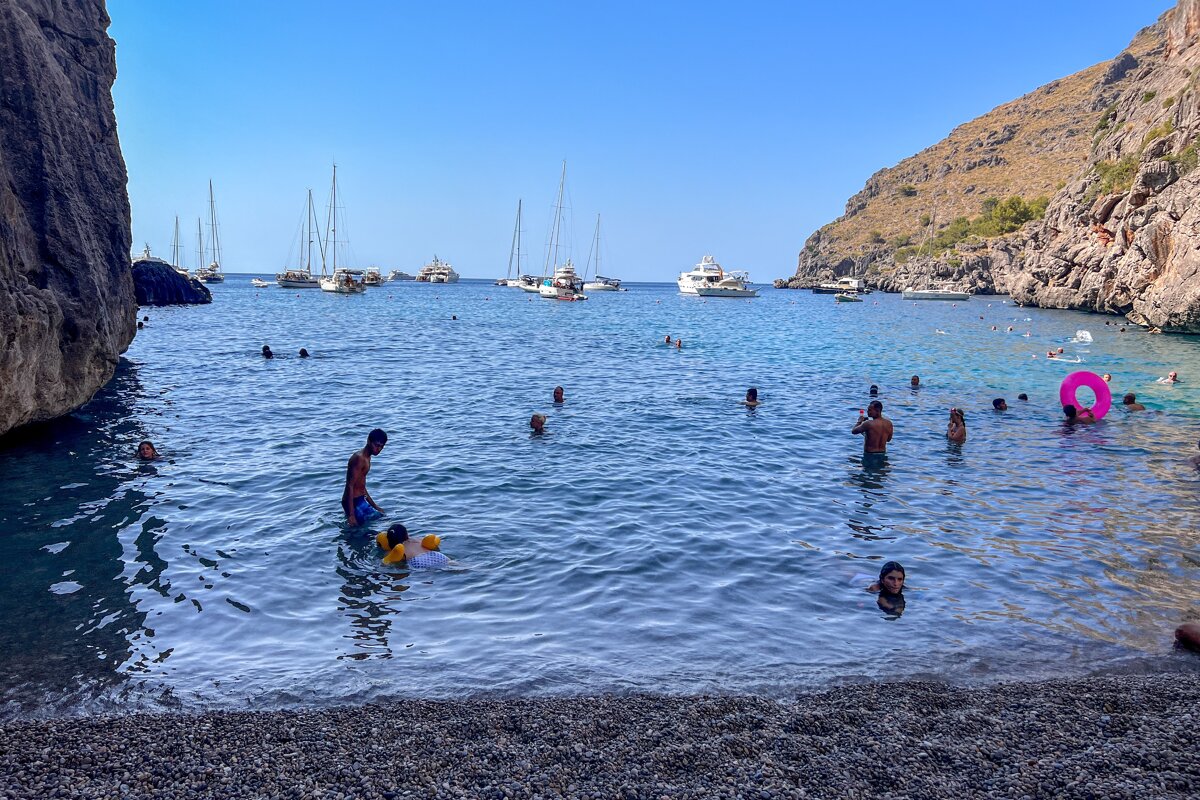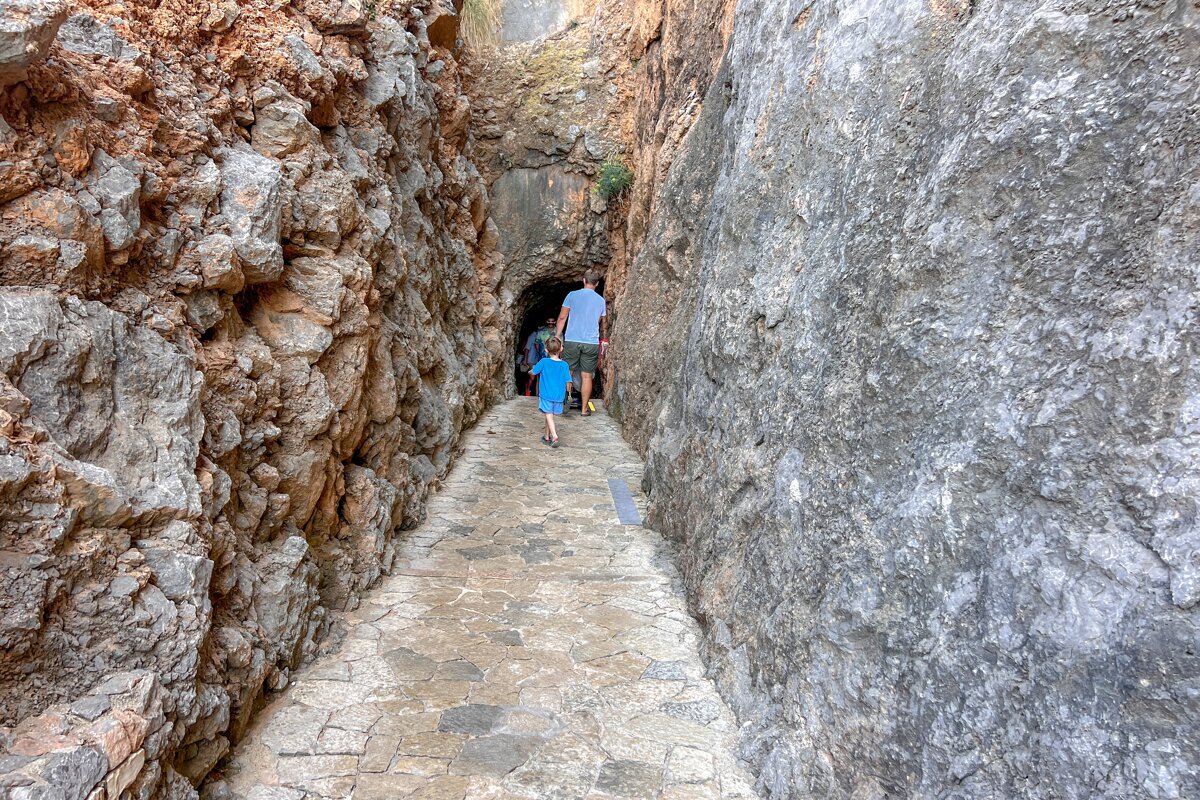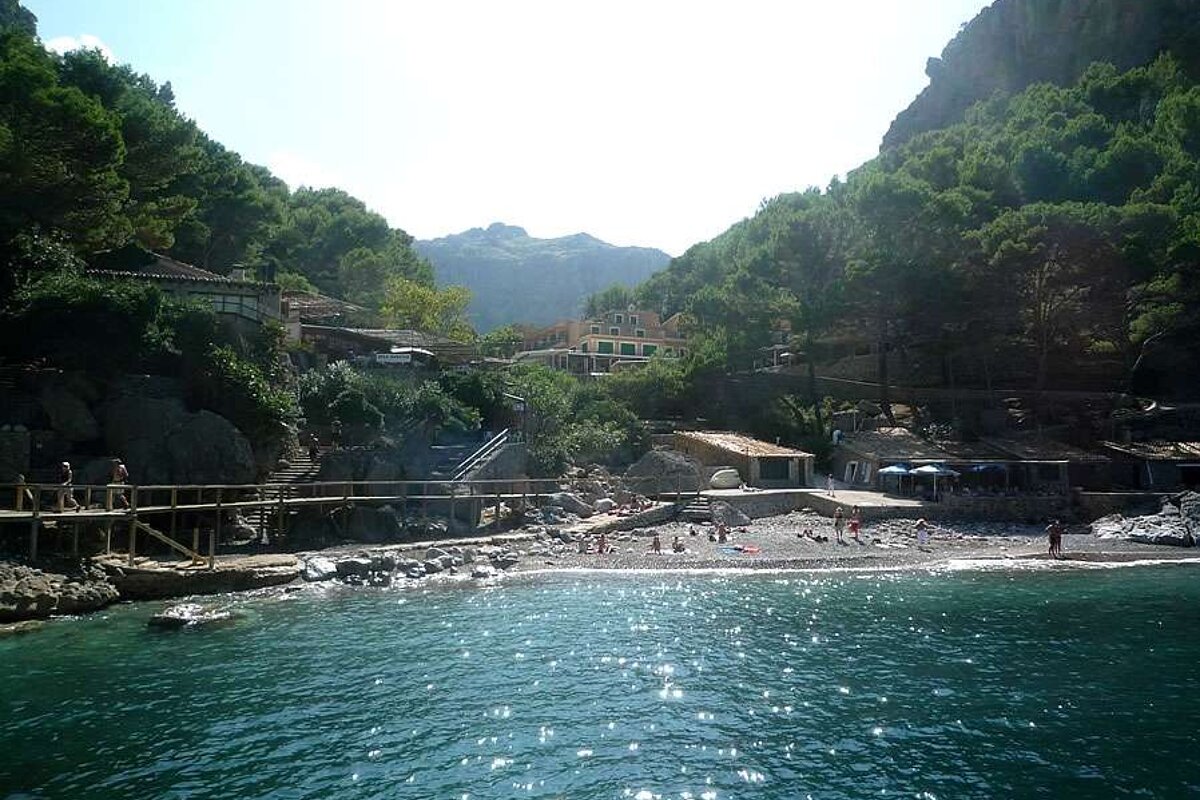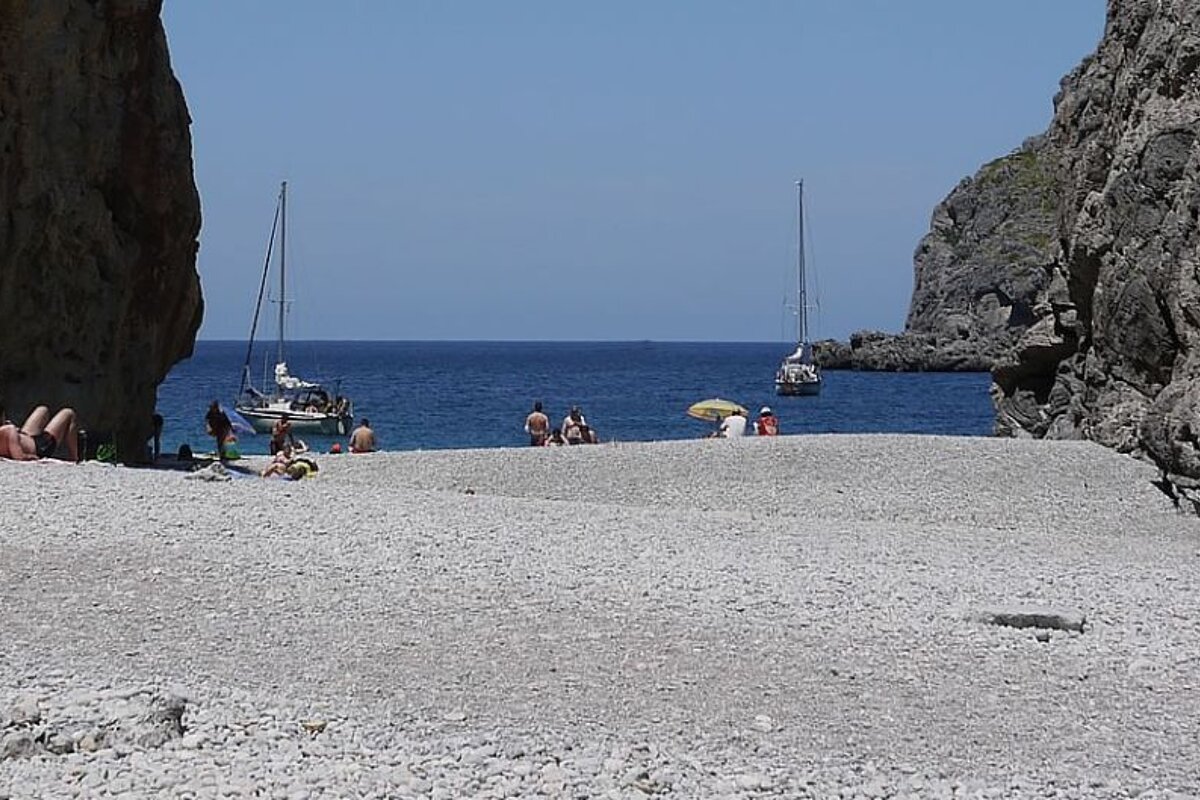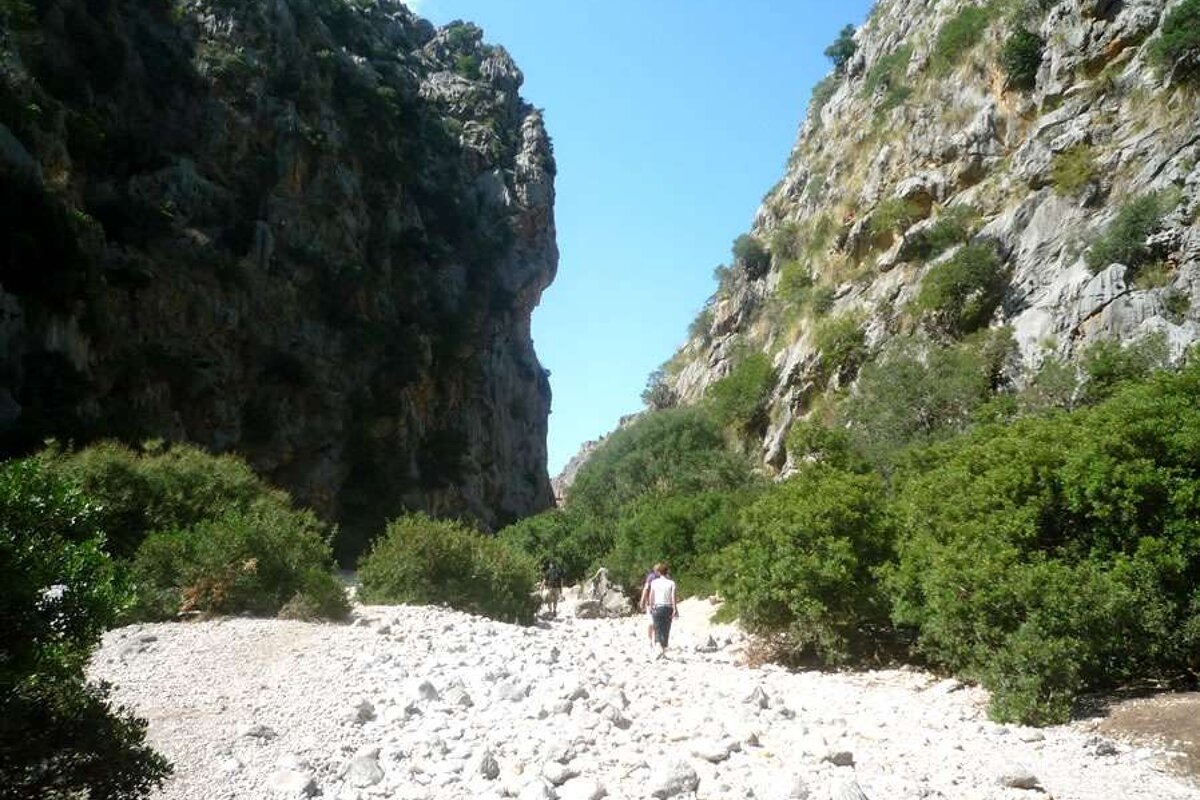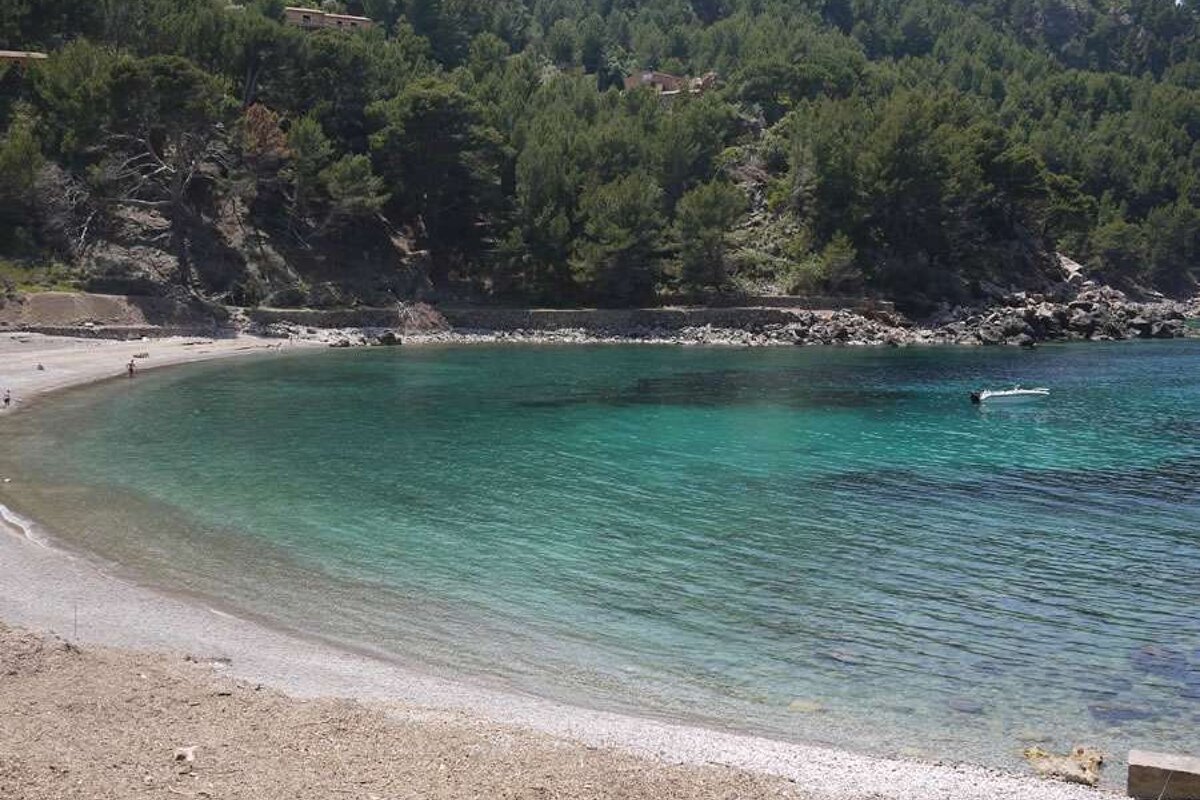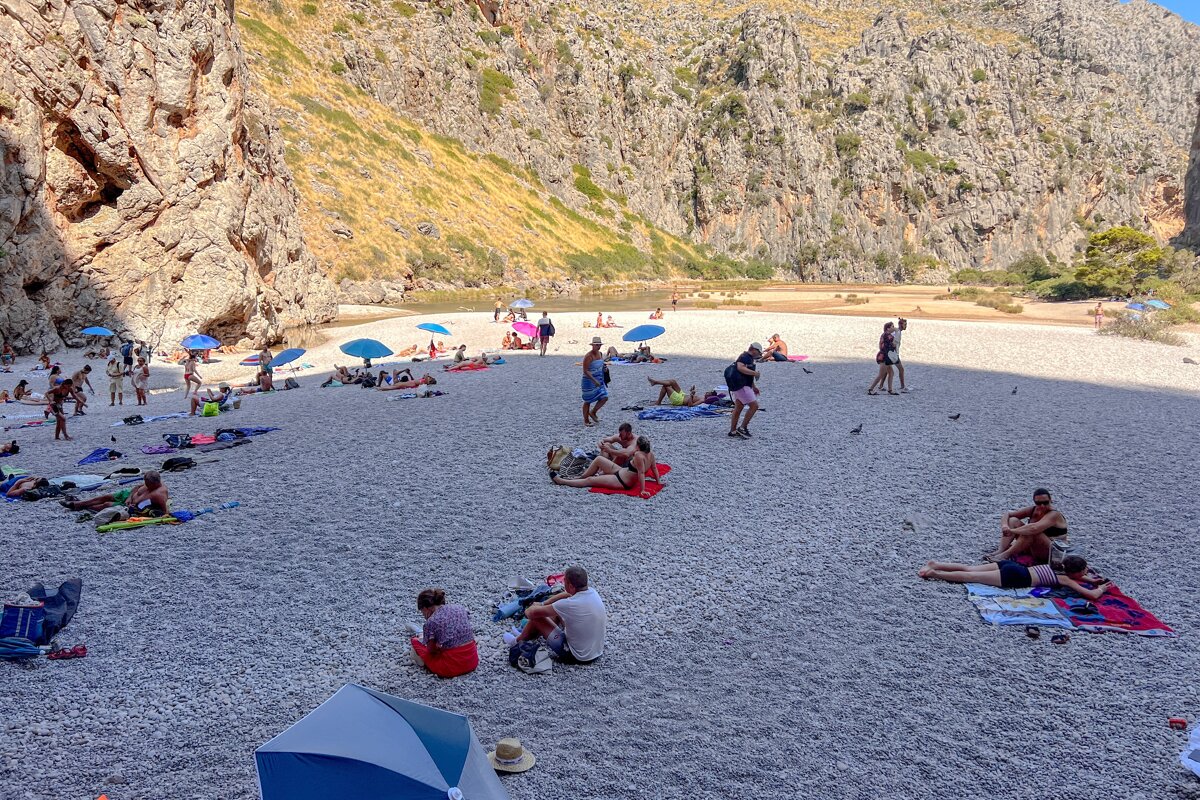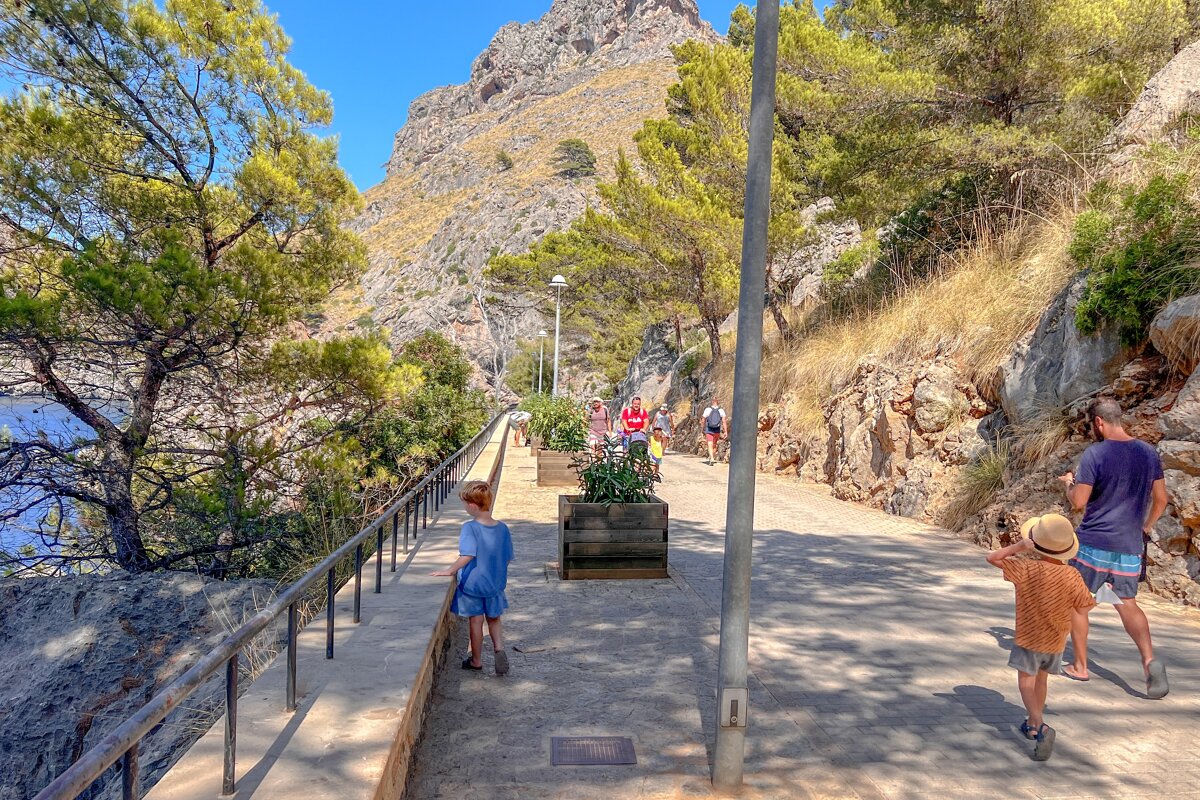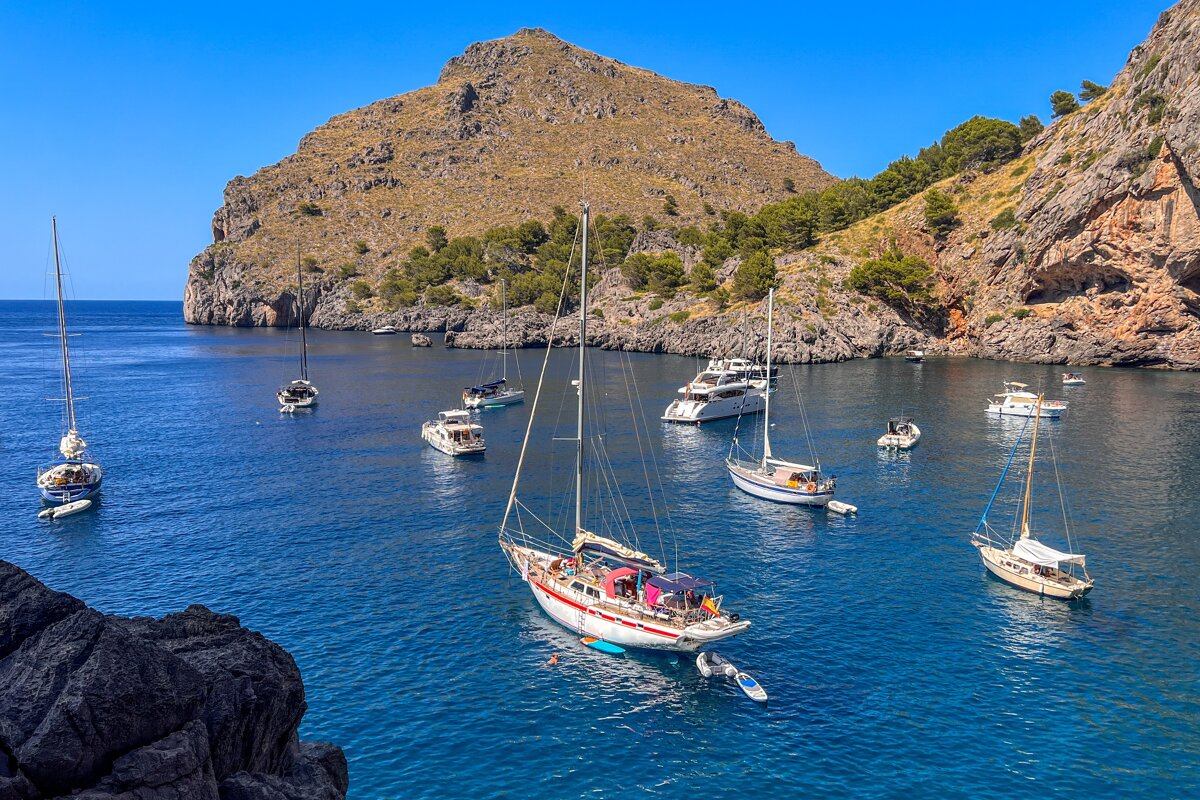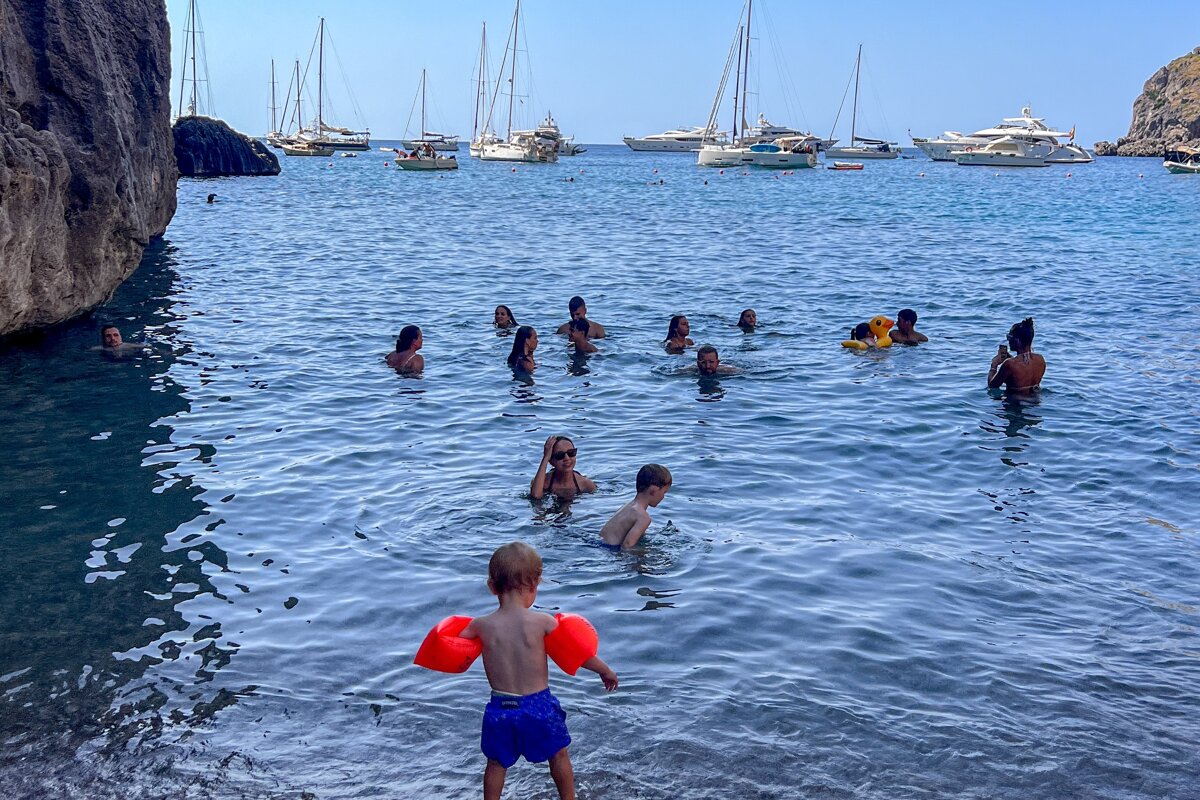 Sa Calobra & the Torrent de Pareis, West Mallorca
Impressive coast lines, beach & gorge on the west coast of Mallorca
Do not believe anyone who tells you that they have discovered the perfect unspoilt cove on the west coast - unless of course the name is Sa Calobra. This is indeed a beautiful spot, which is why tour buses pour in by the dozen every day, even in winter.
Surrounded by serious mountains, this place has a beautiful cove, a hidden beach and an incredible gorge. Despite all the visitors flocking here to view the stunning scenery, it is a pretty spectacular place.
The journey to Sa Calobra is as memorable as the bay itself. A twisting road around Puig Major plunges 800m in just 12km, turning 270 degrees at one point to loop under itself (a feature known as the 'Knotted Tie'). A much better and easier approach is by boat from Port de Soller, passing genuinely isolated bays with an excellent view of Puig Major, albeit spoilt by the military installations on the summit of Mallorca's highest mountain.
Once there, walk through 200m of tunnels to reach the Torrent de Pareis ('twin streams'), which begins several kilometres up in the mountains at the confluence of the torrents of Lluc and Gorg Blau. Up to 400m high and only 30m wide, with some sections never seeing daylight, this dramatic gorge culminates in a small pebble beach where you can picnic among the crowds. In summer, when the gorge is dry, you can hike inland between the cliffs; do not attempt this in winter. Take a look at our report on the hike to see what it's like - Torrent de Pareis Gorge Walk
A side turn off the road to Sa Calobra leads to Cala Tuent, a small cove with a sandy beach and a 13th-century church, Ermita de Sant Llorenc. Cala Tuent is likely to be quieter than Sa Calobra and is worth visiting for it's lovely blue-green sea.
Location