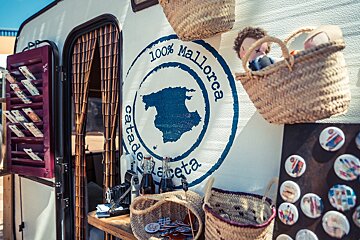 Puerto Portals Farmers' Market
100% Mallorcan farmers market in Puerto Portals
Fill up your basket with fresh products, traditional handicrafts and other locally produced and marketed goods.
Enjoy breakfast in the port, before heading to the market where you will be met with great music and a wonderful selection of market stalls selling basket bags, pottery, textiles, plants, wine, art, jewellery and much more.
Children can attend themed workshops where they can learn and have fun.
Location