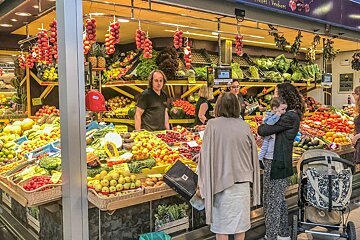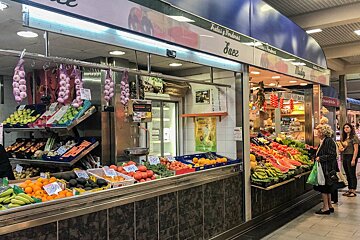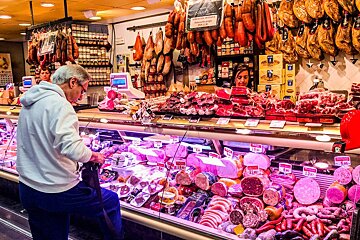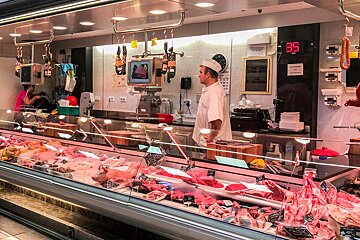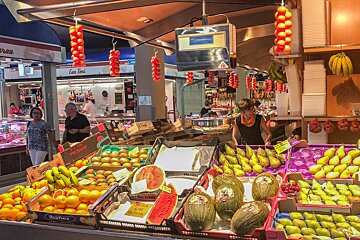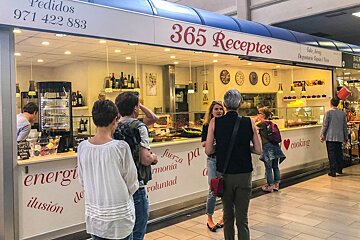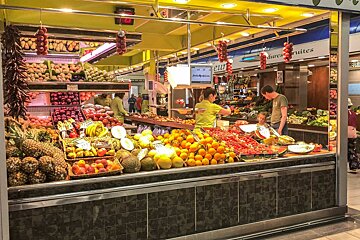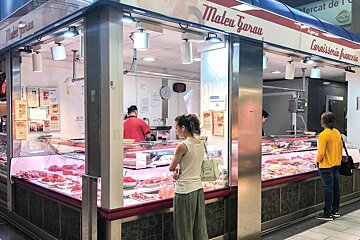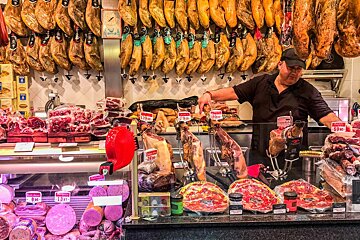 Mercat de l'Olivar, Palma de Mallorca
Covered food market near Plaça d'Espanya
When you're tired of tourist sights and want to meet the people of Palma instead, head for this covered market.
It is a feast for the eyes – dazzling displays of flowers, huge piles of oranges, buckets full of olives, fish you never knew existed. The stalls hold excellent quality fruit and vegetables, and there is a separate fish market annexed in an adjacent building.
The meat is also top-notch and very good value for money. The pork chops come highly recommended – cover in honey and mustard and slap them on the barbecue! Plenty of delicatessen stalls sell all sorts of ham, sausages, cheese and olives. There are several tapas bars where the workers drink brandy with their breakfast coffee, read the paper and generally pass the time of day.
It is open from Monday to Thursday from 07:00 to 14:30 (partial opening on Fridays from 14:30 to 20:00) and Saturday from 07:00 to 15:00. There is a covered car park.
Location