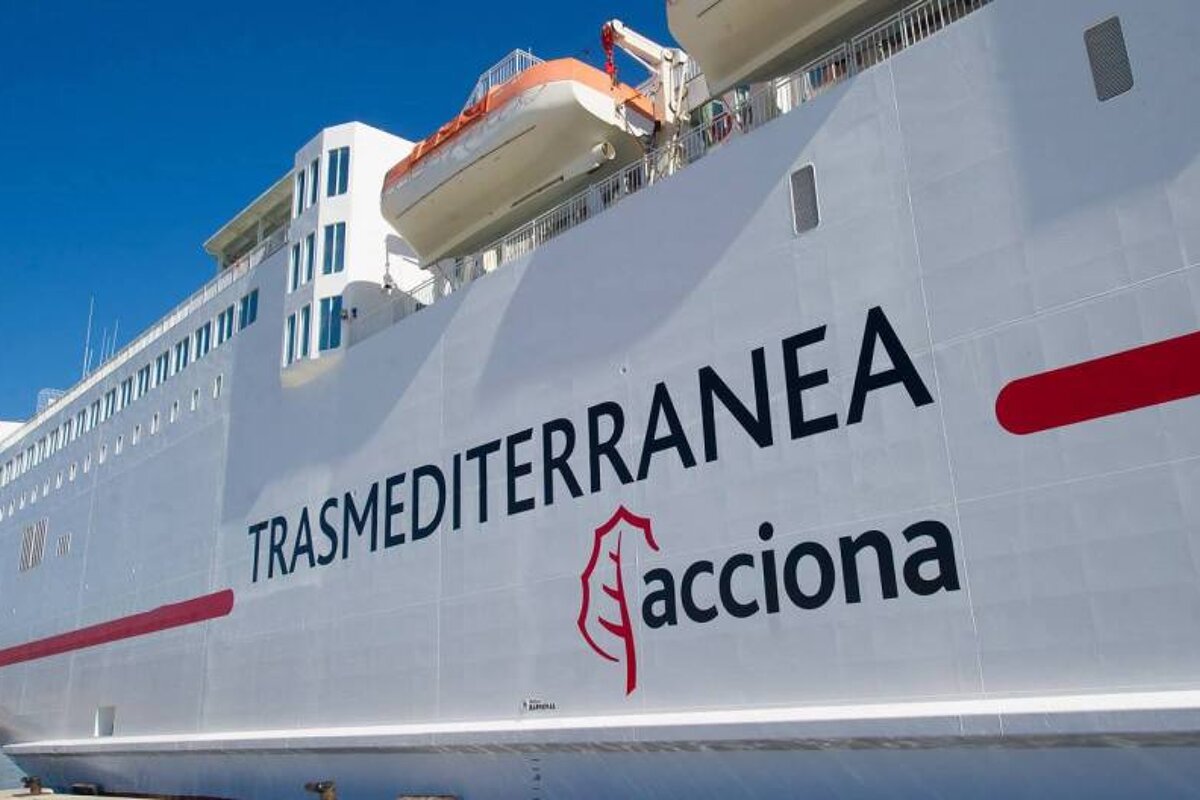 © Trasmediterranea acciona
Trasmediterranea acciona Ferries
Huge ferries with routes from Ibiza, Barcelona, Mallorca and Valencia
With variety of routes and ferries to choose from this company makes travel to the Island of Mallorca pretty simple.
The on-board services ensure that your journey is pleasant and smooth, catering for all tastes and budgets with a good range of restaurants, bars and lounges. The company also caters for families with young children and provides safe play areas, kids meals, changing facilities, activities and workshops and a nursery. With an on-board cinema, games rooms, WIFI, gym and sauna this journey from port to port will seem like part of your holiday, with some ferries even being equipped with a swimming pool!
The company has one or two departures per day from Barcelona to Palma & Ibiza Town depending on the season and use both fast and slow ferries. Check their website for times and prices.
Times and schedules vary between low and high seasons but on average the travel times between ports are as follows -
Barcelona to Ibiza - 9hrs
Barcelona to Mallorca - 7.5hrs
Mallorca to ibiza - 4 to 5hrs
Valencia to Ibiza - 6.5hrs
Valencia to Mallorca - 8hrs