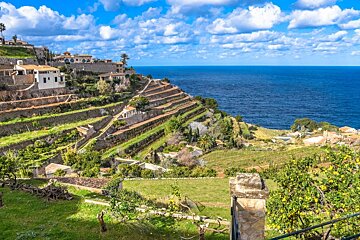 West is best for Spring in Mallorca
Mallorca´s Serra de Tramuntana is a hive of activity in Spring
The island showcases its almond blossom in full bloom in early Spring, making rural Mallorca look its best. It's the perfect time of year to explore the island's incredible variety of landscapes and a trip to the Serra de Tramuntana mountains, in the west, is an absolute must between the months of February and April.
These are the reasons why we think you should book a trip to west Mallorca this spring.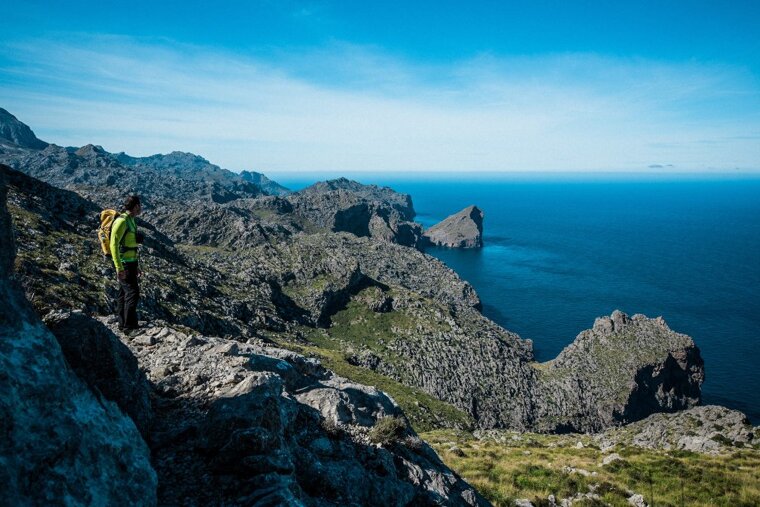 Stunning scenery
The picture-postcard mountain towns and villages of Valldemossa, Deià, Sóller and Fornalutx are the most renowned hotspots in the west of the island. The beauty of their cobbled lanes and stone Mallorquín houses laced with exotic flowers and plants are complemented by a dramatic mountain backdrop. Another popular spot is the traditional Spanish fishing Port de Sóller, a compelling seaside town in a glorious horseshoe bay which is perfectly situated at the foot of the mountains. Each area has its own charms.
Let's start with the delightful Deià. Robert Graves and Richard Branson put this place on the map and it has since become a millionaires den. This handsome town now boasts many critically acclaimed restaurants alongside its boutique art galleries, museums and cafes.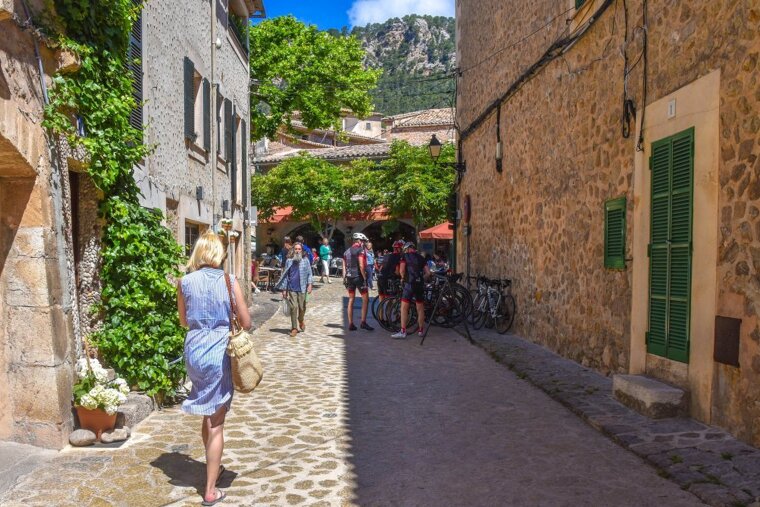 Valldemossa, with similar architecture and equally impressive scenery, has more of a down to earth Spanish feel. This mountain town is perfectly situated as a starting point for many hikes and is famous for its Royal Carthusian Monastery and history with composer Frédéric Chopin and his lover and writer George Sand.
Sunny Sóller's unique selling point is its vintage train ride to and from Palma, but also offers similar stone-built houses, orange trees and art galleries. The quieter and even prettier Fornalutx is one of the best-preserved villages in Spain and has many amazing hiking trails on its doorstep. Port de Sóller conjures up the image of a traditional Spanish fishing town with fresh seafood restaurants and hundreds of old-style yachts alongside the new. It's no surprise that the west of Mallorca has enticed many a famous artist in the past and these days the sought after real estate is tempting celebrities from around the world.
Hiking heaven
Not only are the mountains at their peak in beauty but the mild weather conditions (lows of 10°C and highs of 20°C) in springtime make Mallorca's rugged highlands the perfect destination for hiking and cycling. Each year, more and more visitors are coming to explore the hundreds of trails and cycle routes all around the island.
If you are interested in hiking, you are spoilt for choice with the type of trails you can complete in the west of Mallorca. Depending on the route you take, your scenery can be very different: over mountains ranges, trekking on ancient tracks from one quaint little village to another, coastal open air routes with stunning sea views, or through forests and fields. Many people like to go it alone (without a guide), which is absolutely fine if you have a good sense of direction. Whilst many hikes are signposted and obvious, there are others that aren't, so make sure you download an app for trail maps, or do it the old-fashioned way with a guidebook or a map. For those who like to have a bit of structure, there are organised day hikes which include a guide and you can even arrange a hiking holiday including the guide and various accommodation choices (from traditional hotels to rustic fincas and old monasteries) along the trails.
The most popular route in the area is the GR221 Dry Stone Route. This 135km (8-day) trek up the mountainous western side of Mallorca is the dream hiking holiday on the island. Following ancient cobbled paths through the Tramuntana mountain range, this route is actually split into stages so you can do parts of it when staying in Deià, Port de Sóller, Esporles and a few other places. A firm favourite is stage 3, a trail between Deià and the town of Sóller, a relatively easy walk in which the whole family can get involved, but there are a number of variations to the route. For the more seasoned hikers who are keen to do the full 135km, there are hostels or hotels at the end of each stage where you can take refuge overnight.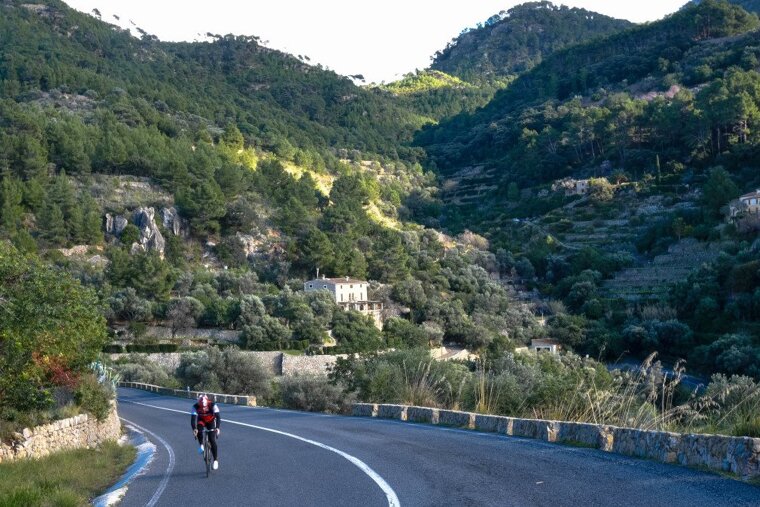 Cycling challenges
Cycling in Mallorca has become pretty famous worldwide. Amongst the thousands of cyclists that come each year, you will often spot many international Olympic teams coming to train. The epic Sa Calobra climb (Col de Cal Reis) has put Mallorca on the map for cycling. It's probably the most feared route on the island, rising for just over 2,000 feet over the course of six miles, with 26 hairpin bends. Now, you might be thinking, why on earth would I want to do that? Well, you are undoubtedly rewarded with breathtaking views. However, if this isn't something you feel you are up to, have no fear, there are a variety of routes to choose from. The popularity of cycling on the island is reinforced when you see the number of cycle shops around which both rent and sell cycling gear.
The intermediate level return cycle ride from Port de Sóller to Cala Deià covering 26.3km in distance is a top pick. Although a relatively short route, there is 380m of height gain so you should be fairly comfortable with road biking before you tackle this ride.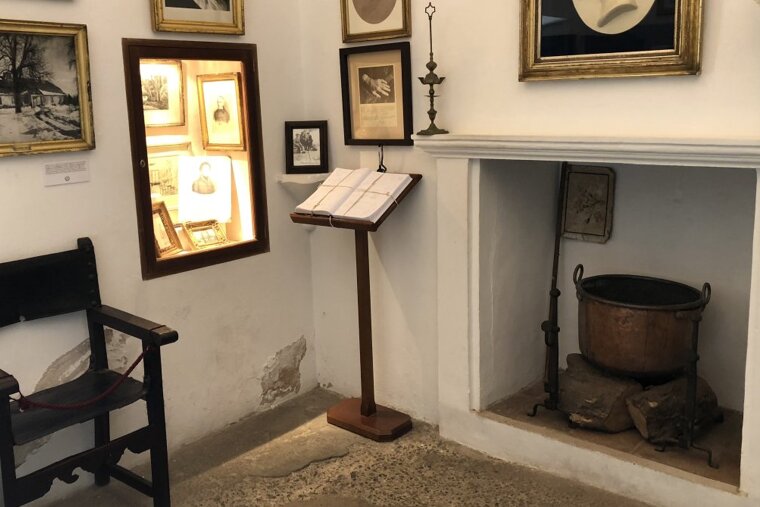 Traditions & culture
If mountains and outdoor adventures don't appeal to you, there's still plenty going on in western Mallorca to keep you occupied at this time of the year. From visiting historical sites, galleries, museums and to agricultural fairs to just soaking up the tranquil Mallorquín atmosphere whilst reading a book in one of the many coffee shops located in the town squares. This island is the perfect place for anyone to take a break away from the stresses and strains of everyday life.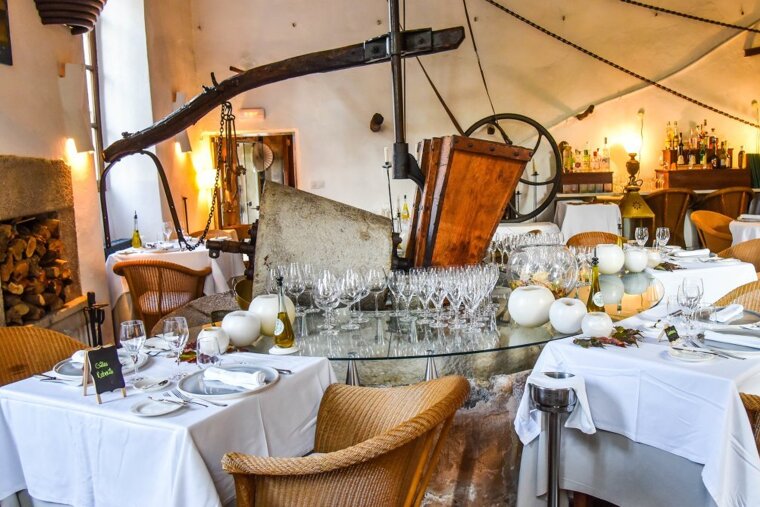 Gourmet gastronomy
There's no better way to end a hard day of outdoor pursuits than to dabble in some of the authentic local gastronomy and wines. This area of the island boasts a number of gourmet restaurants specialising in many different cuisines, from traditional Mediterranean to a more modern fusion style establishment. Being a Spanish island, you won't be short of places to kick back and relax with your favourite tipple in the evenings. One little tip, whilst the temperatures are warming up in the daytime, don't get too complacent because as soon as that sun goes down it does get a little chilly in the mountains so be sure to bring a coat. This is the perfect excuse to treat yourself to a typical Mallorquín 'Carajillo Coffee' (short coffee with local Amazonas rum) to warm up your cockles!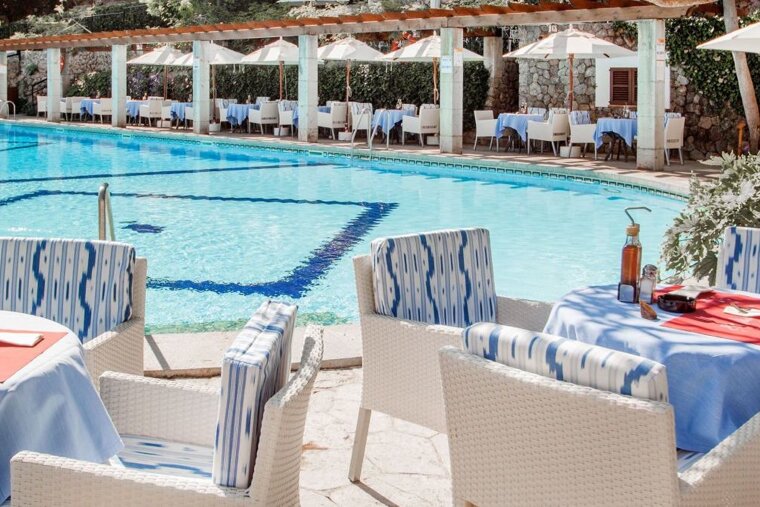 Bijou boutique hotels
If the legendary Deià is where you want to base yourself, then the traditionally built Boutique Hotel Es Moli is the place to stay, located on a hillside just outside the town centre. The panoramic views of olive trees, mountain landscape and the coast are captivating. With a top-notch restaurant within the hotel and easy access to the critically acclaimed restaurants in the town of Deià itself, you are spoilt for choice! And if that wasn't enough, it has a private beach and wellness centre with massage specialists too, so there's no better place to unwind after a hard day of exploring some of Mallorca's finest sights.
The Valldemossa Boutique Hotel stands tall on the edge of the illustrious town of Valldemossa. This luxury boutique hotel was formerly a heritage site belonging to the Carthusian Monastery. Highlights include the magnificent interior design and large terraces, perfect to unwind and enjoy the picturesque surroundings. There's also a spa that has an indoor pool, jacuzzi and sauna and comes complete with the finest views. Numerous walking routes start almost right outside this hotel too.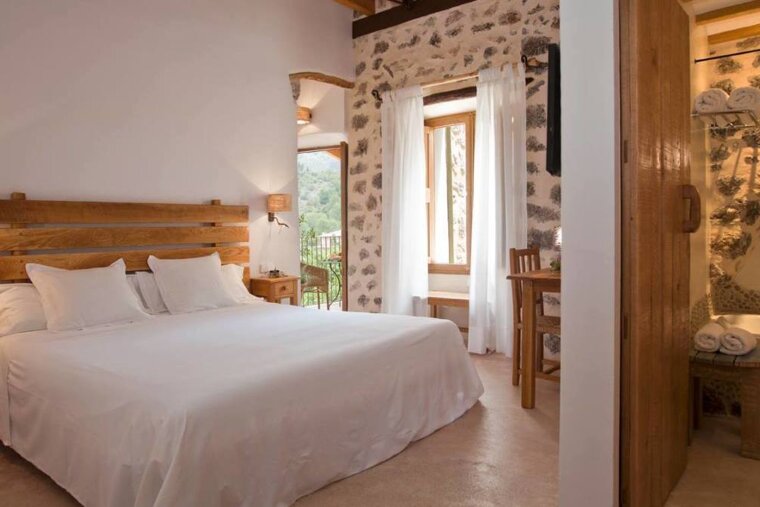 L'Avenida is Sóller's listed mansion-turned-hotel. Its designers have perfectly combined its original architecture with 21st-century contemporary décor to create the finest boutique property. This place is fabulously situated amongst Sóller's famous orange groves. Its outstanding design, faultless facilities and delicious food have made it stand out from the crowd for the glossiest international travel magazines in recent years.
The laidback old fishing village known as Port de Sóller has plenty of boutique hotels on offer. A favourite is the Hotel Es Port, an old mansion dating back to the 16th century just 150m from the sea and brimming with traditional character. The welcoming accommodation is full of art and history and its intimate service makes guests feel like it's home away from home. A great spot for being close to the sea but also at the foot of the Serra de Tramuntana mountains, so you get the best of both worlds.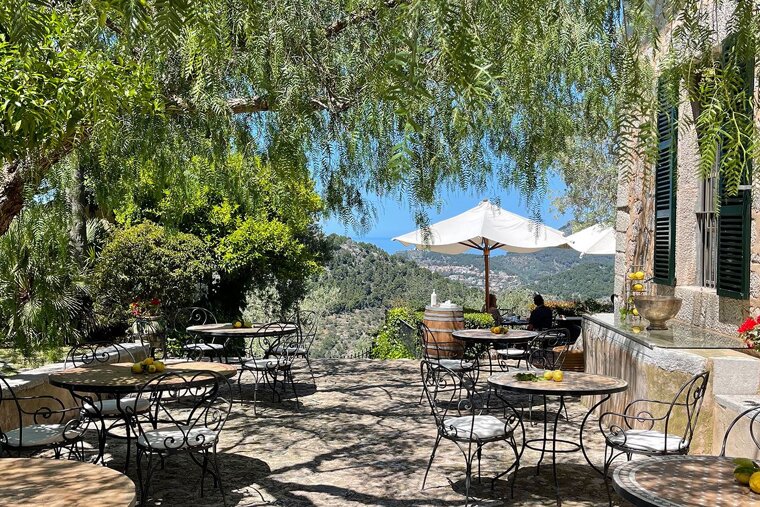 Rural retreats
Want to escape to the countryside for a bit of quiet luxury and some TLC? Then the award-winning Ca's Xorc Boutique Hotel could be the one. The old finca encompasses unique elegant Spanish style, but this hidden gem's outdoor surroundings definitely steal the show. Just picture yourself swimming in a pool with only the Serra de Tramuntana mountains and valleys around you. This place is perfectly located within easy reach of both Deià and Port de Sóller.