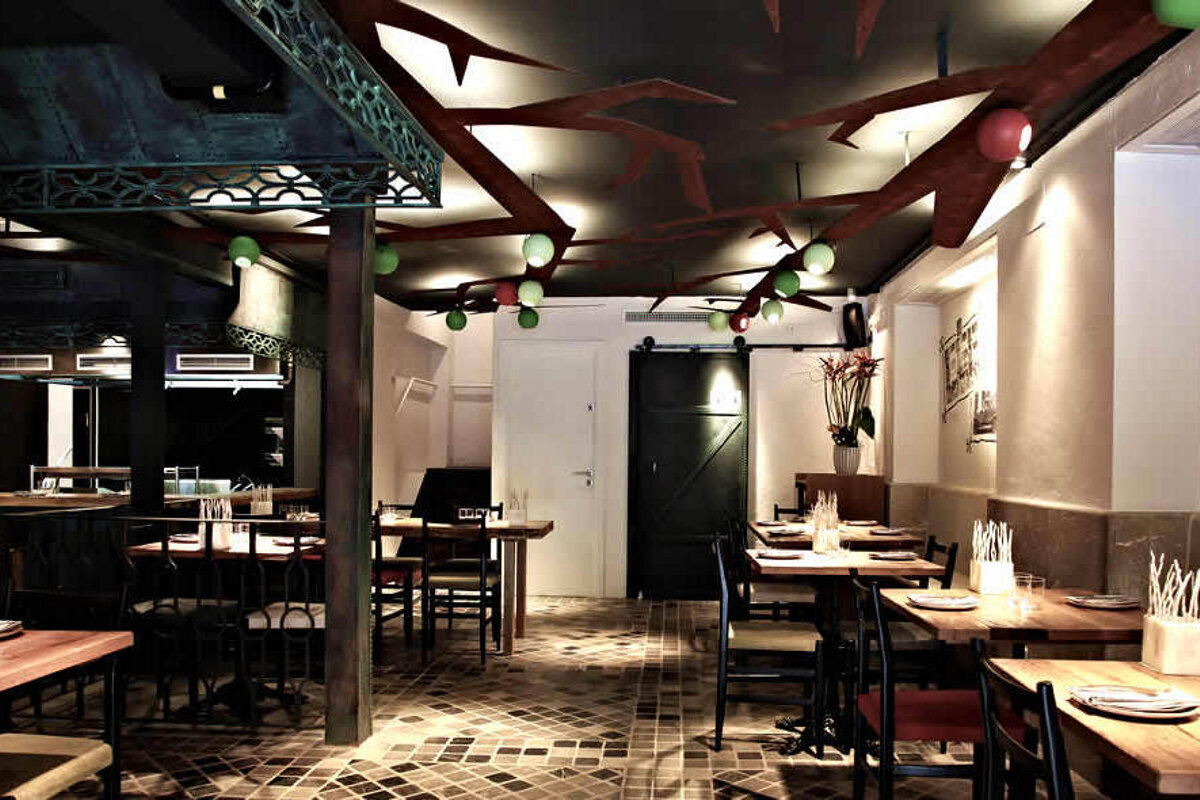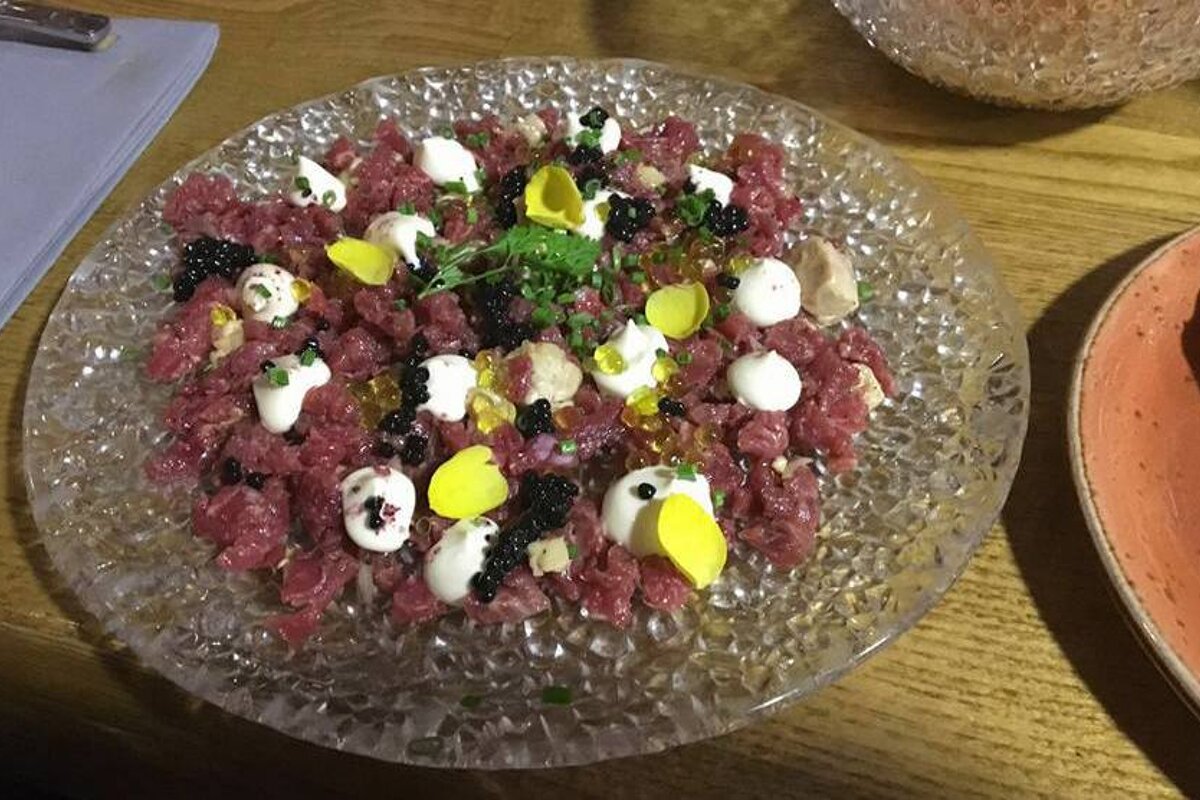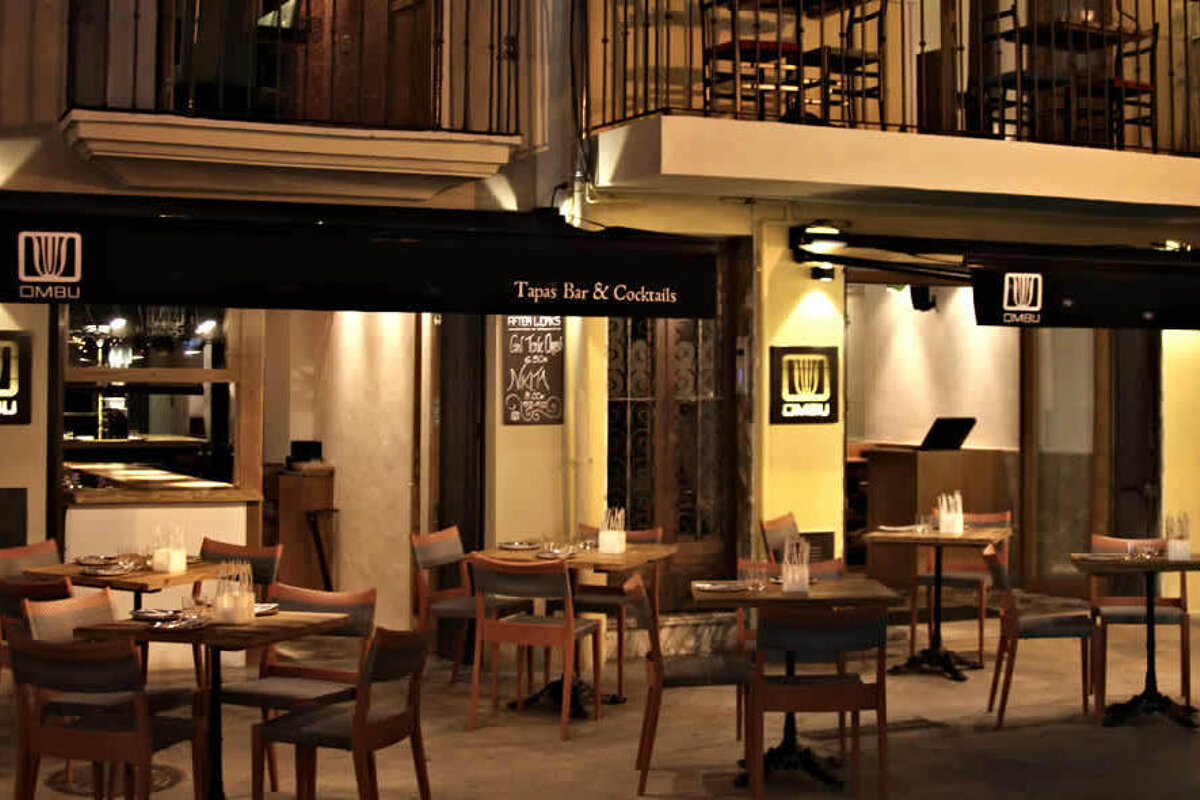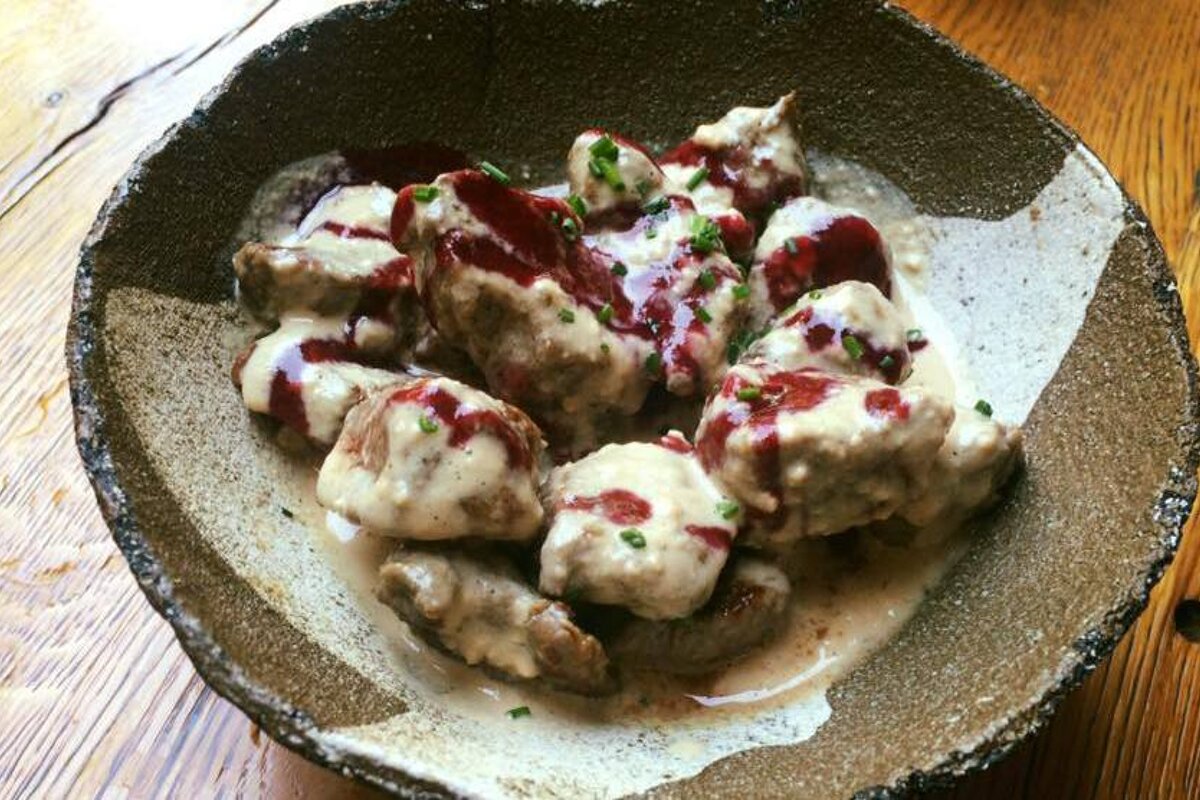 © Guía Gastronómica Mallorca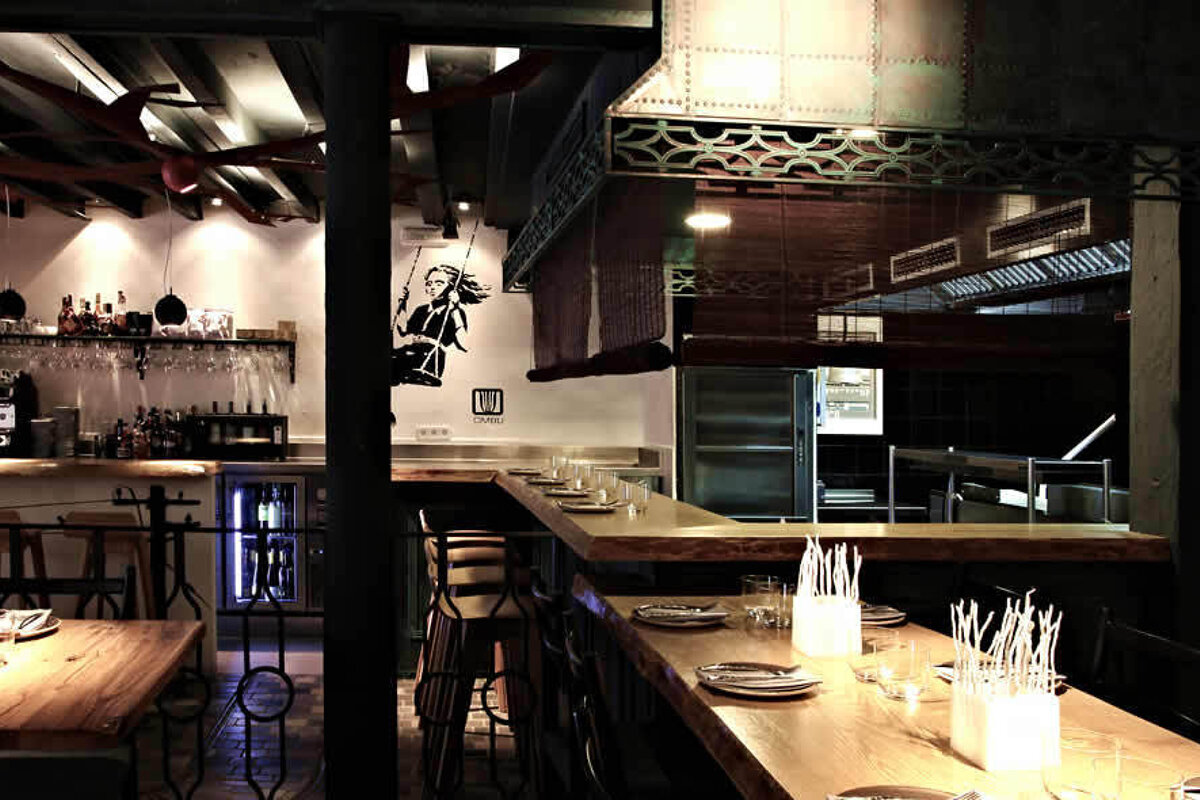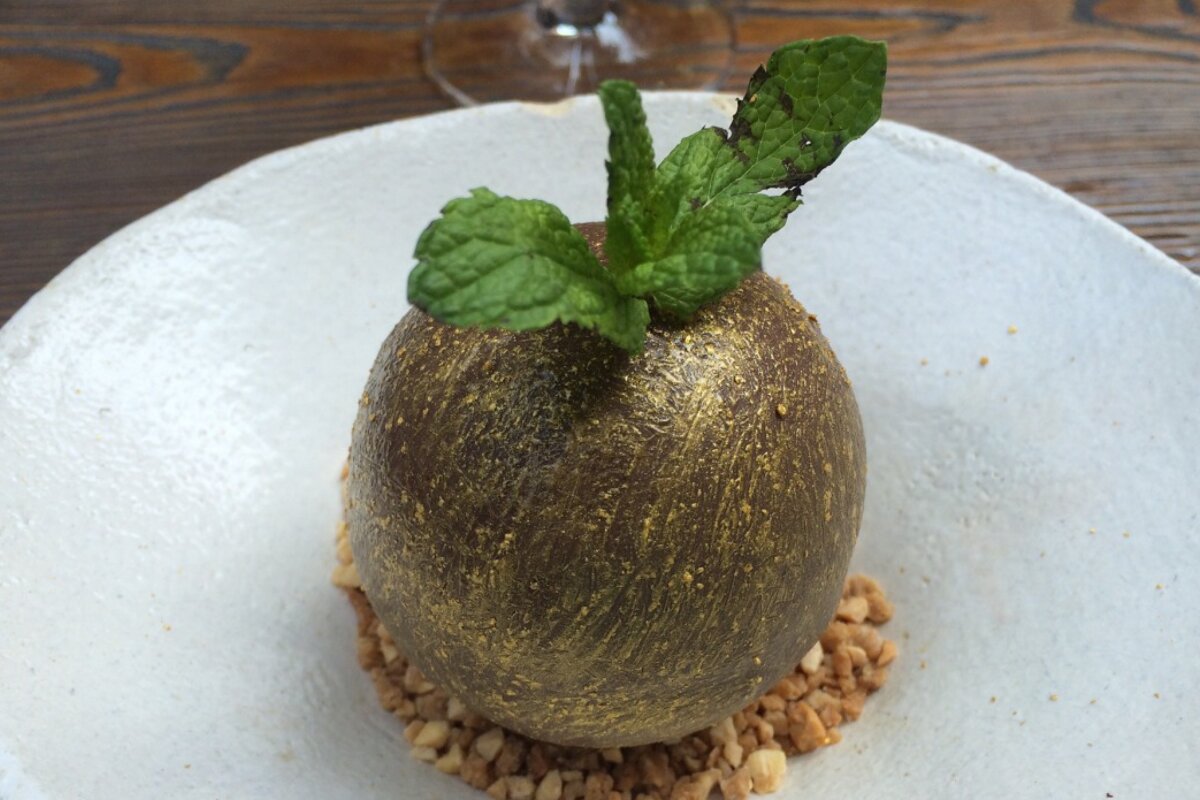 Ombu Restaurant, Palma Centre & Marina
Innovative tapas and cocktails in the centre of Palma
Located just a few steps from Palma's cathedral and marina, this restaurant takes its name from the centenary tree located in the square where it is situated. A great place to sample some of the most creative tapas on offer in Mallorca.
There is a really large variety of tapas to choose from. So sit on their pleasant terrace or in their cosy dining room and share these delicacies with your friends and family. They also offer menus for groups and a private room for 10 people.
Open Tuesday to Sunday 08:30-01:00. The kitchen is open 13:00-23:00.
The Bar
Their fabulous cocktail list includes very imaginative combinations.
Visitor comments
"I've been here a couple of times now with the misses... It's one of those places that gets better each time. It's a modern tapas bar. Good clean and tasty food. In my top 10 restaurants in Palma... Great staff, good location and one not to miss if your visiting the island" - Trip Advisor
"A divine selection of tapas, slightly more interesting than your usual tapas bar. Started with Burrata with tomatoes, perfectly presented and so tasty. We then had the entrecôte steak with green curry, sounded different and it completely delivered on the taste front - cooked to perfection. Ended with smoked rice and langoustines, a gorgeous end to a magnificent meal. Fabulous..." - Trip Advisor
"Our hotel recommended Ombu for lunch and we were not disappointed. You can have traditional tapas or more creative tapas - try a bit of both! We loved our lunch especially the octopus and the Andalusian squid. All fresh and very vibrant in taste. Service was good - we were there at a very busy time and most of the people were locals having lunch with friends on a rainy, Friday afternoon. We felt right at home." - Trip Advisor
Contact
Address
Plaça de la Reina 5
07012
Location
Palma Centre & Marina, Mallorca