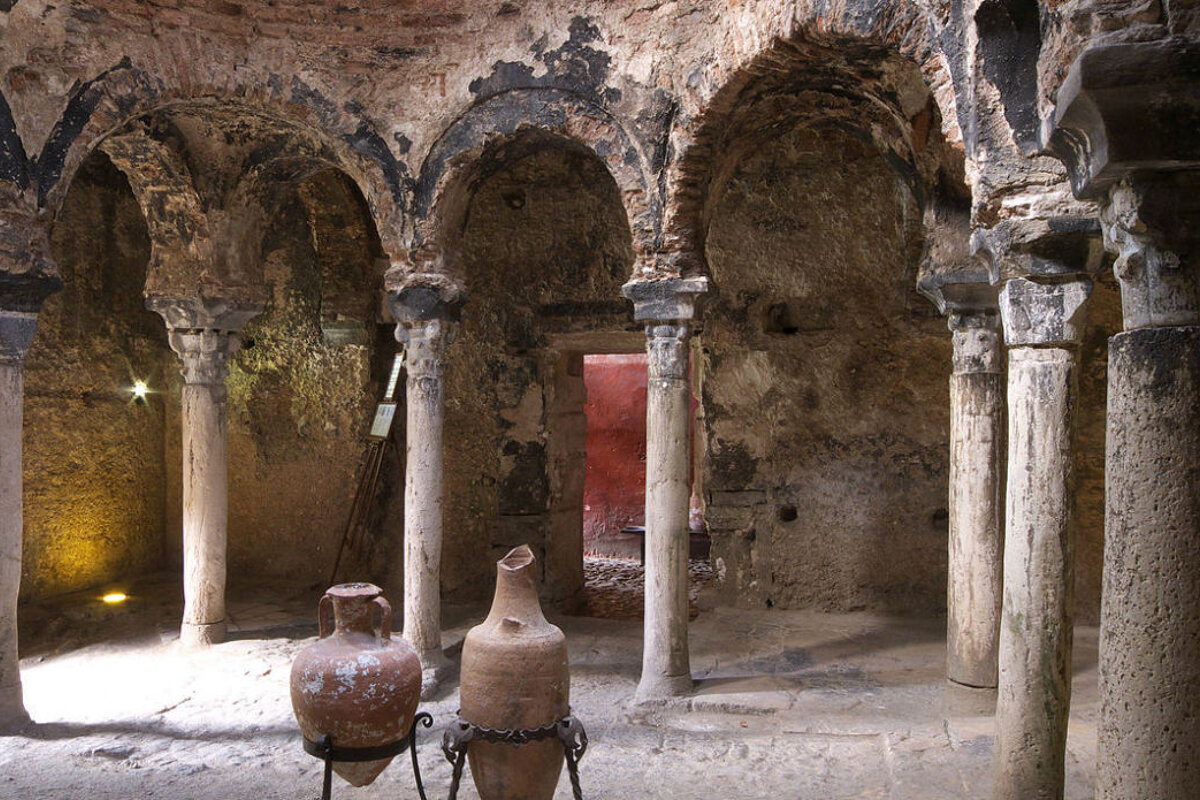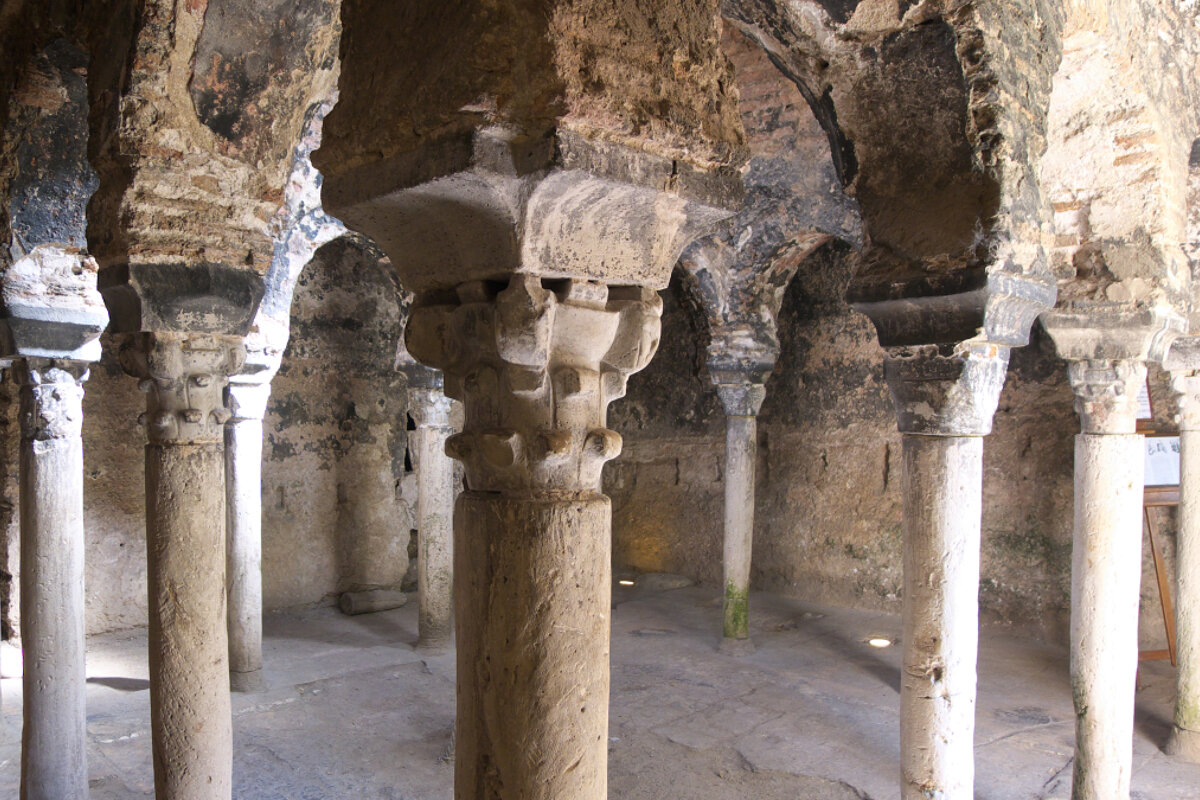 Banys Arabs (Arab Baths), Palma de Mallorca
Ancient bath house from the time the Moors were in charge
These 10th-century baths are virtually all that remain of the Arab city of Medina Mayurqa (now known as Palma).
The Arab Baths date back to a period between the 10th and 12th centuries, and were built based on antique elements and by recycling capitals from previous periods (Muslim, Byzantine and Roman capitals). The Arab Baths are perfectly integrated in the gardens of the former orchard of the manor house Can Fontirroig.
They were probably part of a nobleman's house and are similar to those found in other Islamic cities. The tepidarium has a dome in the shape of a half orange, with 25 round shafts for sun light, supported by a dozen columns.
Notice how each of the columns is different - they were probably salvaged from the ruins of various Roman buildings, an early example of recycling. Hammams were meeting-places as well as wash-houses, and the courtyard with its cactus, palm and orange trees would have made a pleasant place to cool off after a hot bath.
Visitor comments
"Seek out the Banys Arabs to appreciate how the (wealthy) Arabs lived and the influence they had on Mallorca's past - not much of which remains. Discovered just over 100 years ago these compact baths have been turned into a tiny tourist attraction with a gorgeous little formal garden (tip: take your lunch and a book and enjoy the peace and quiet it affords)." - Trip Advisor
"Only a few minutes away on foot from the Cathedral, this is an amazing sight if you wish to look back at the Arabic times In Mallorca. Definitely one of the top 10 places to see in Palma de Mallorca." - Trip Advisor
"We love exploring the old Islamic parts of towns such as Palma - so many interesting buildings - and the Arab baths are fascinating. We made it part of a wider exploration of all the beautiful patios to be found dotted around the town, with a large concentration of them in this area." - Trip Advisor
When to come
The baths open at 09:00 and close at 19:30 from April to November, and at 18:00 from December to April.
Location
Palma Centre & Marina, Mallorca