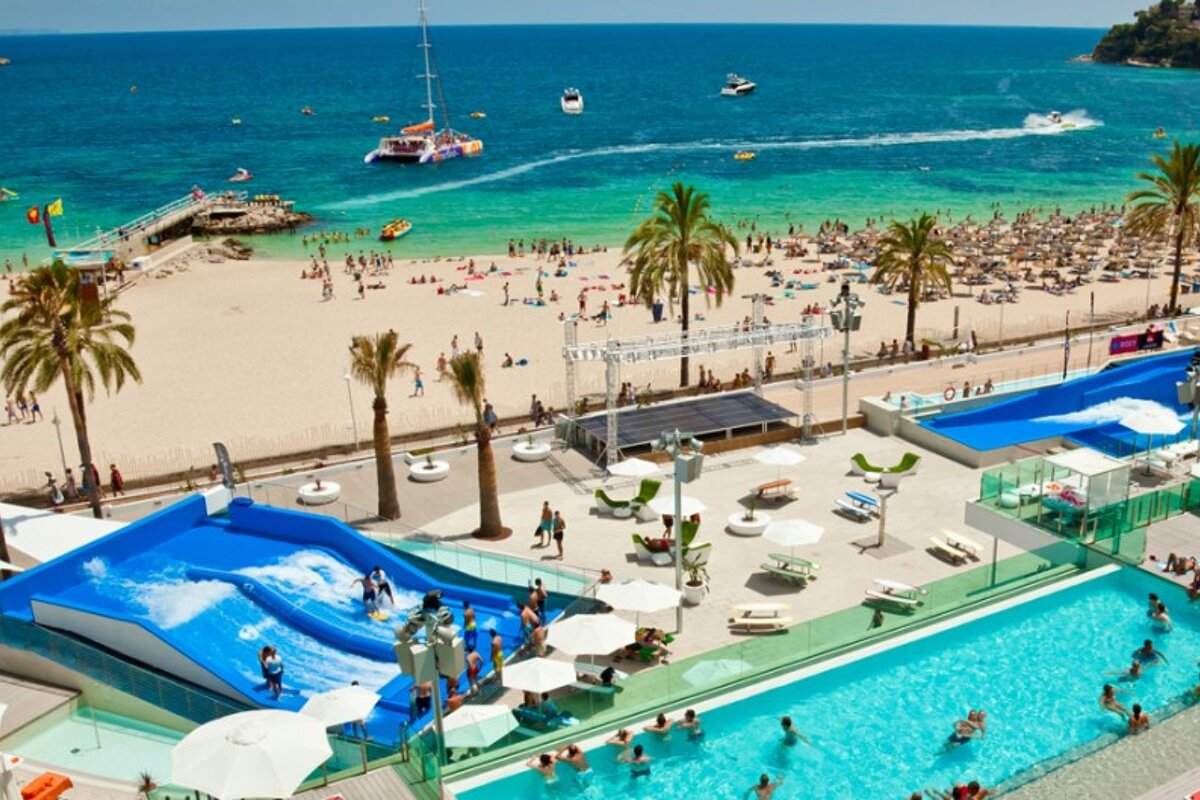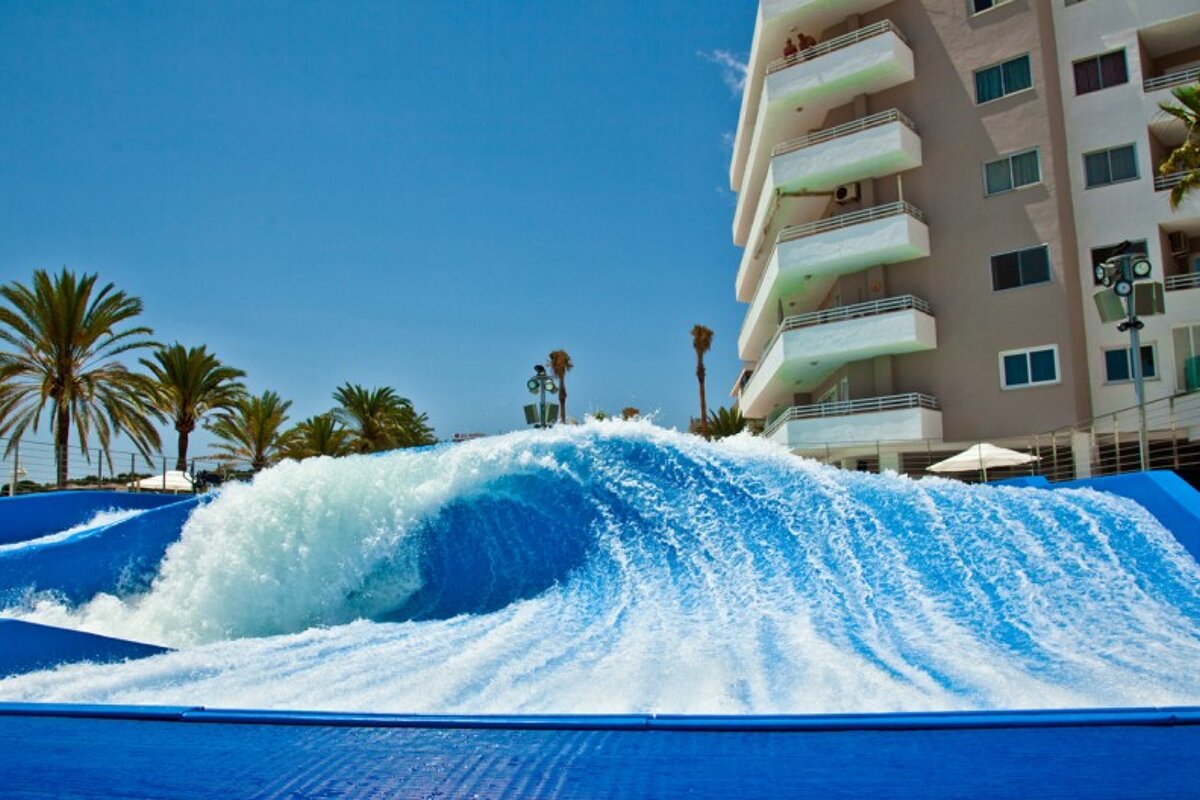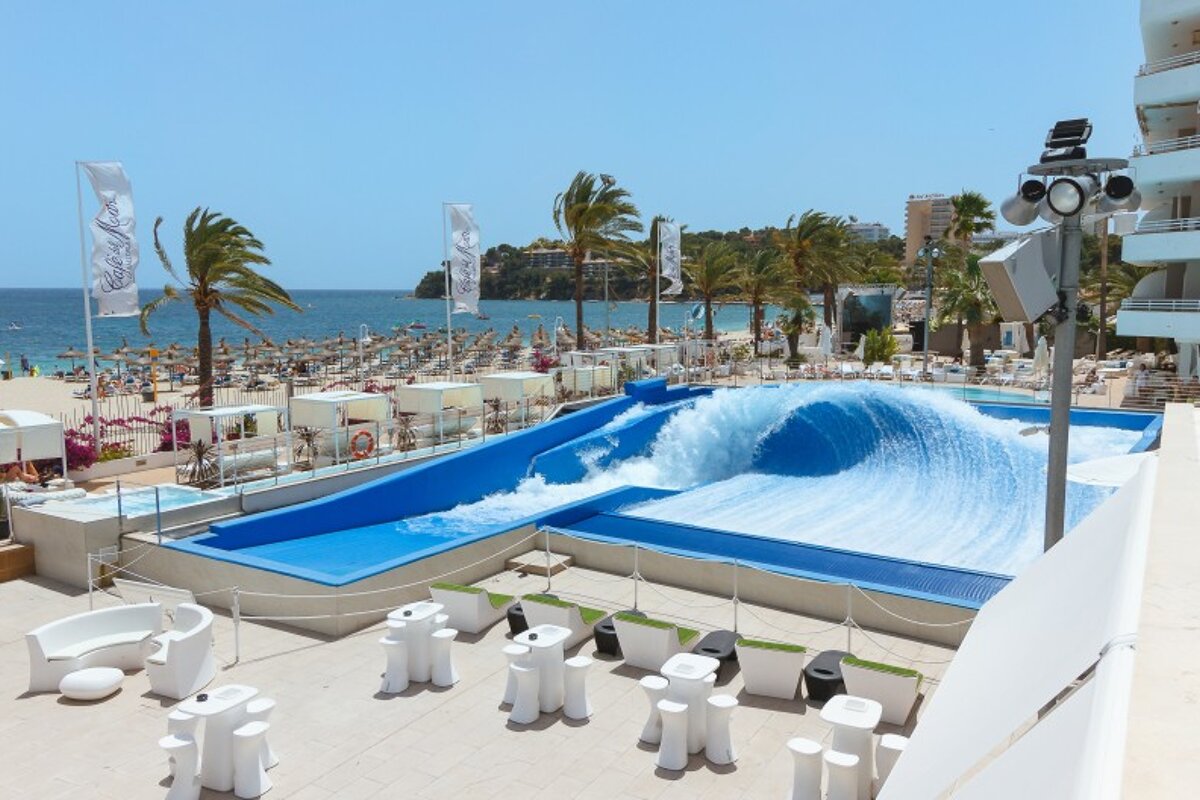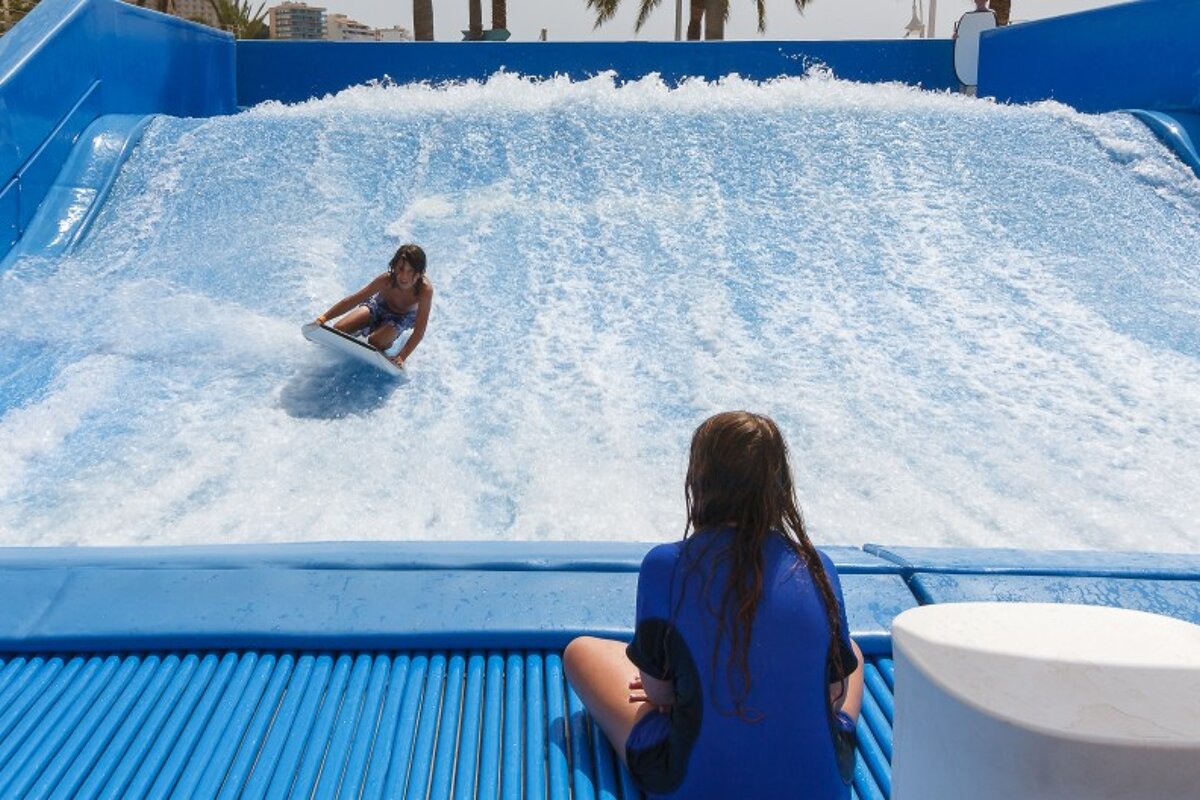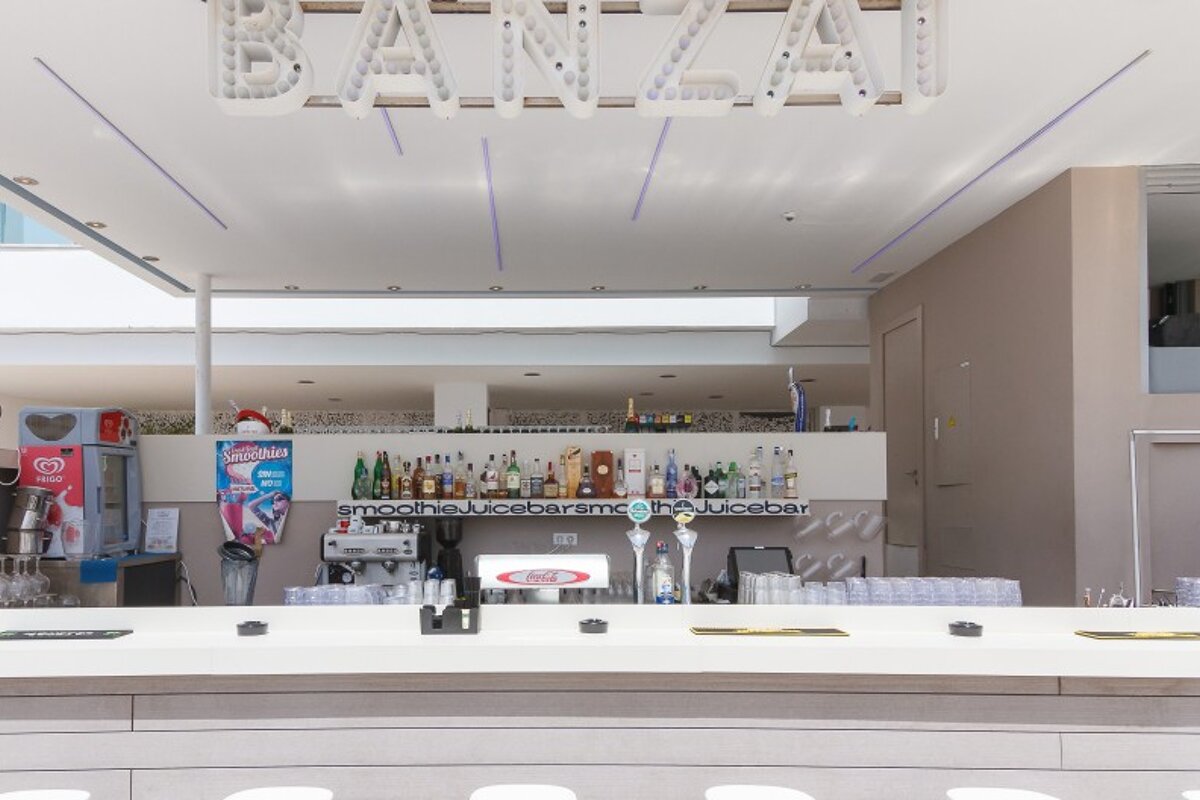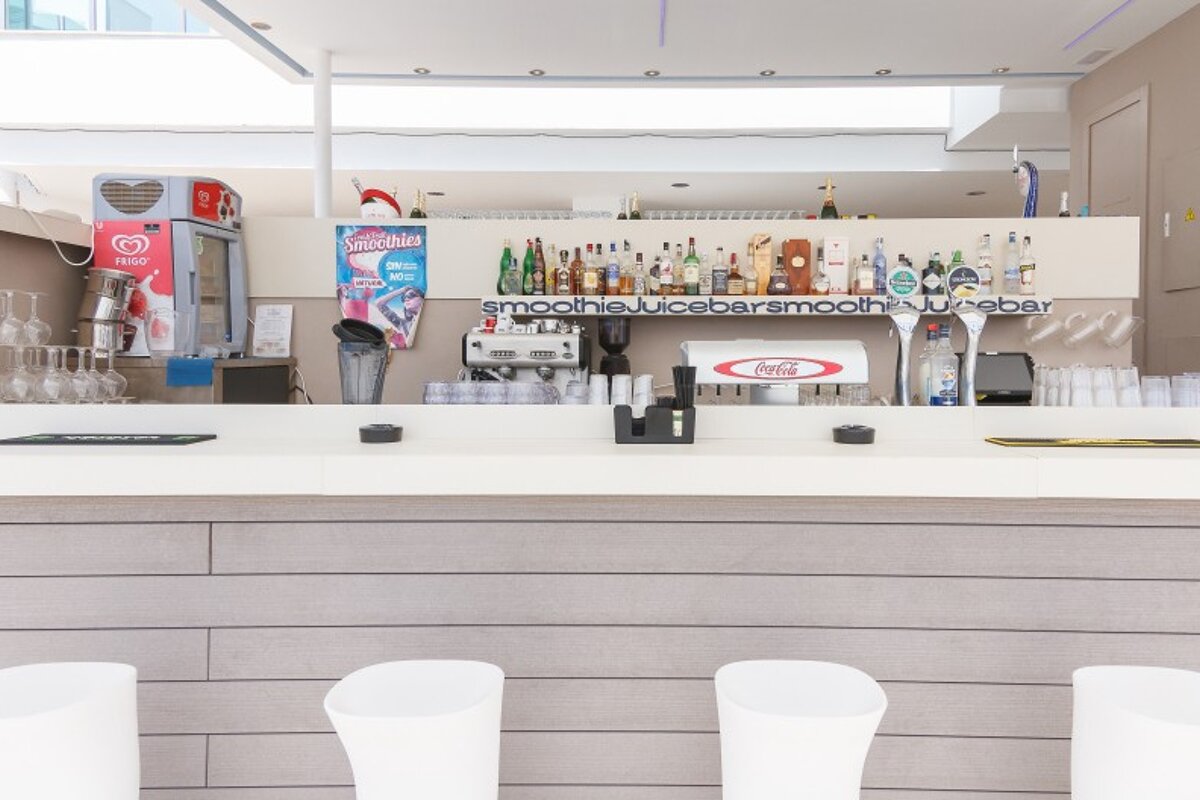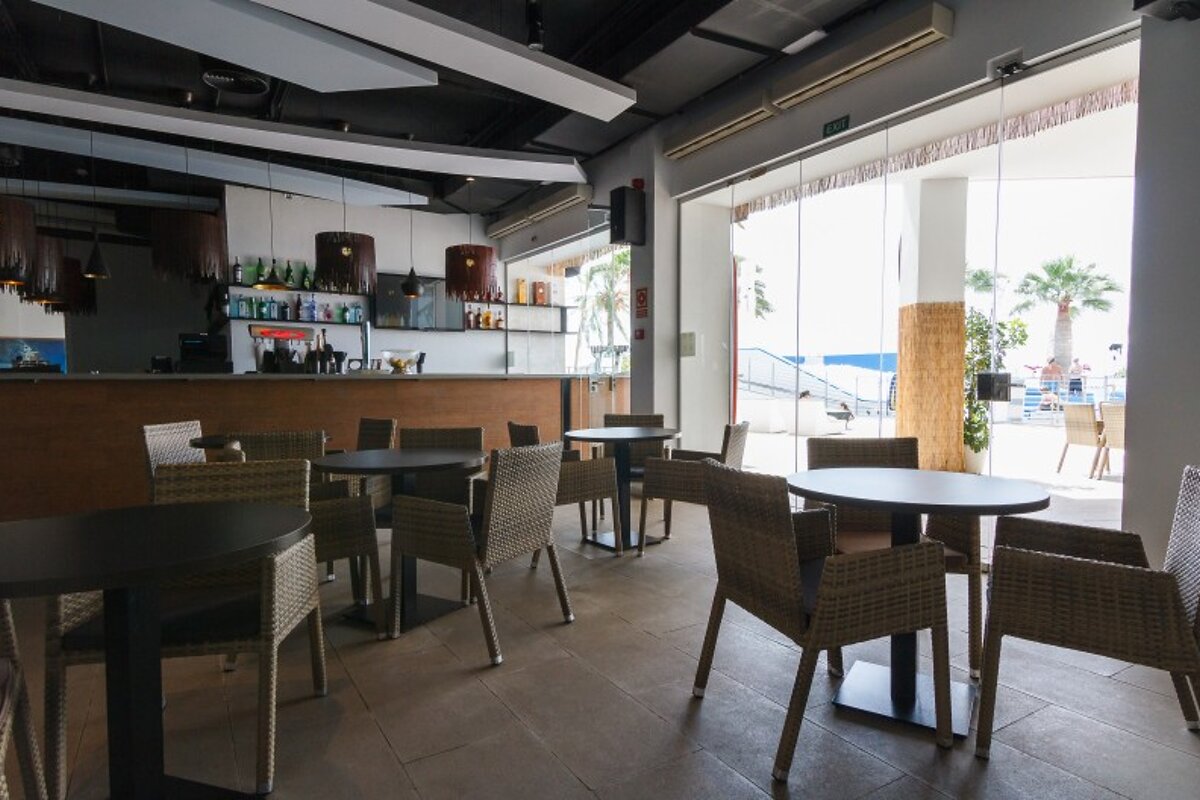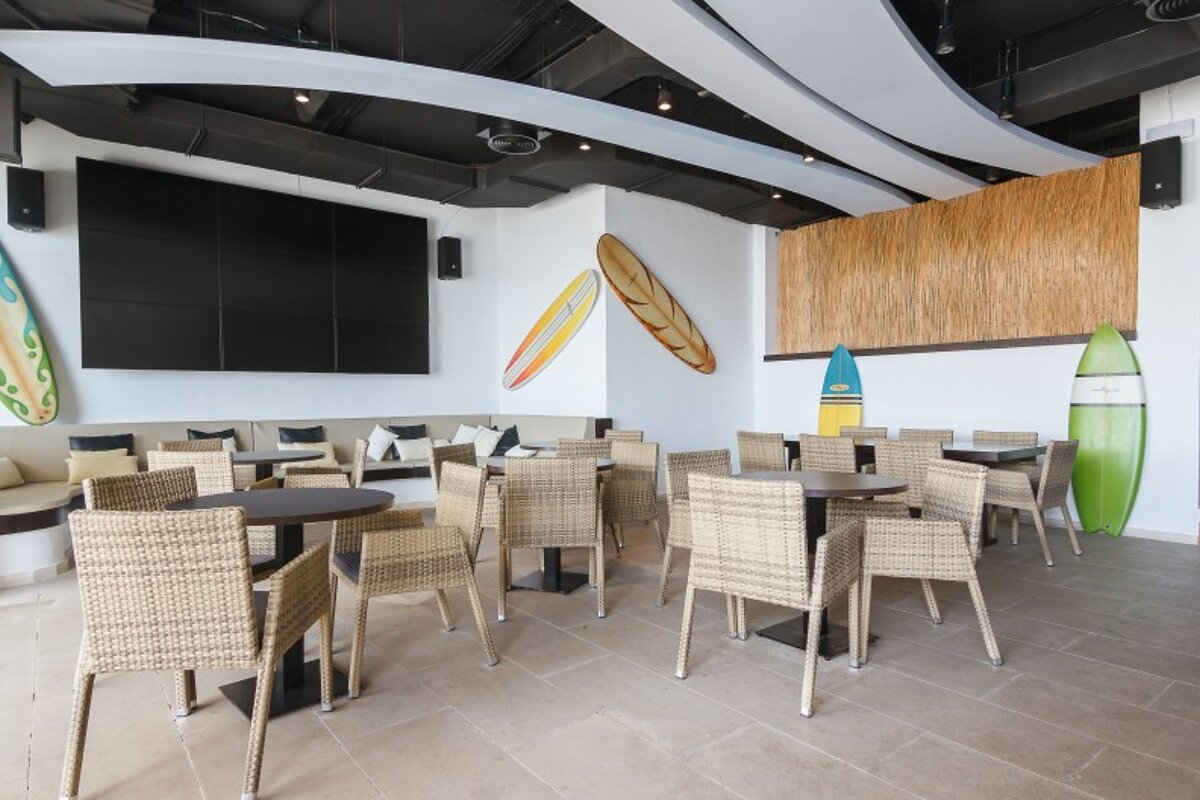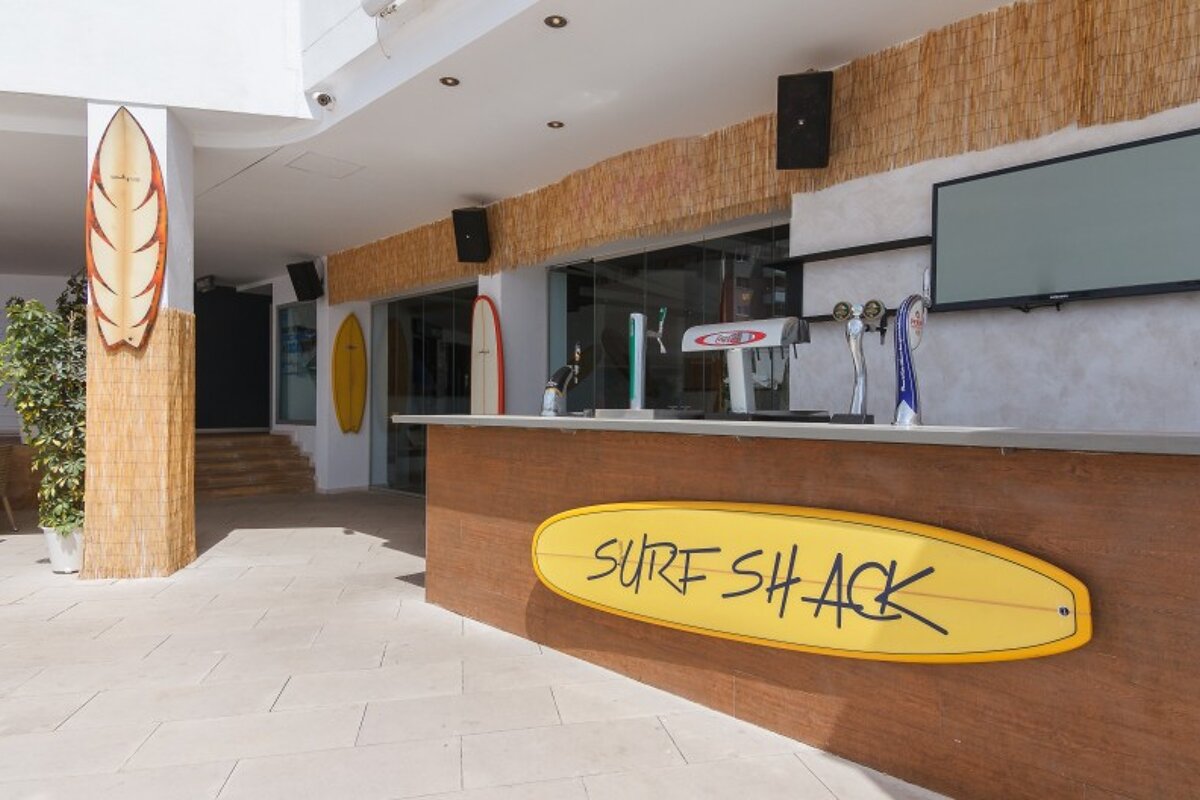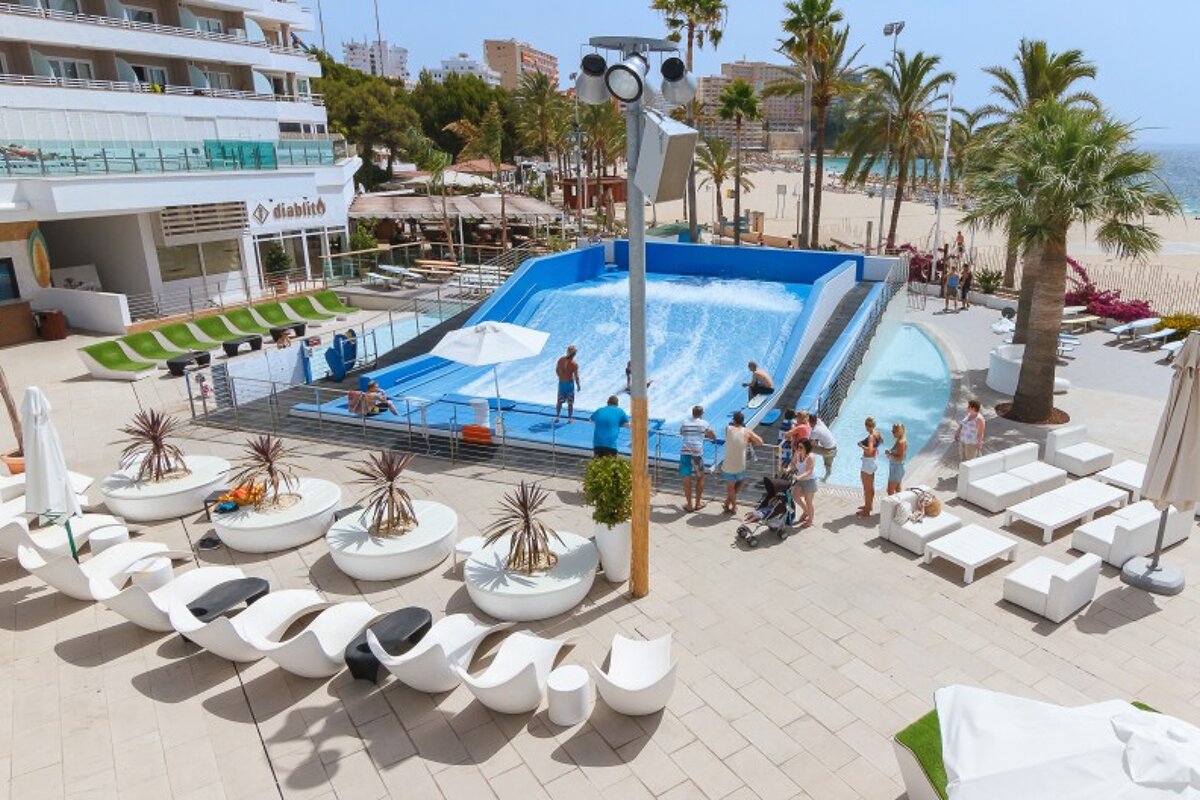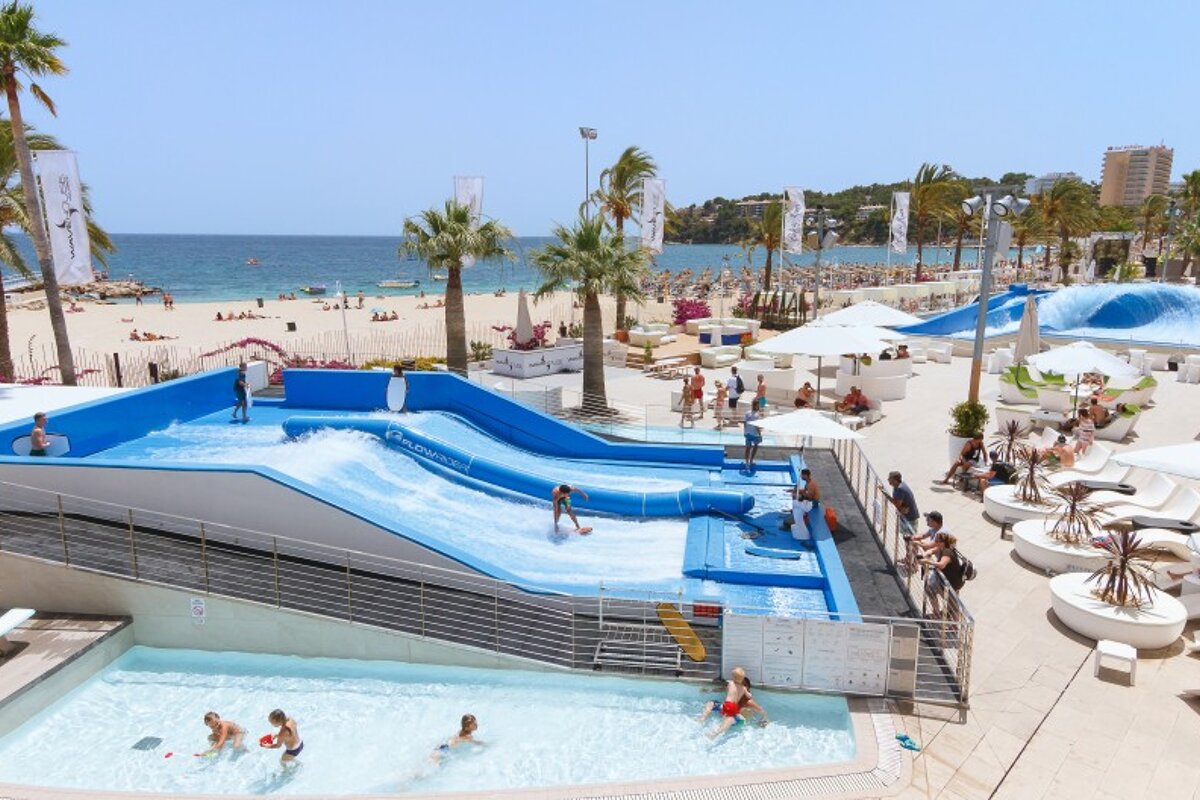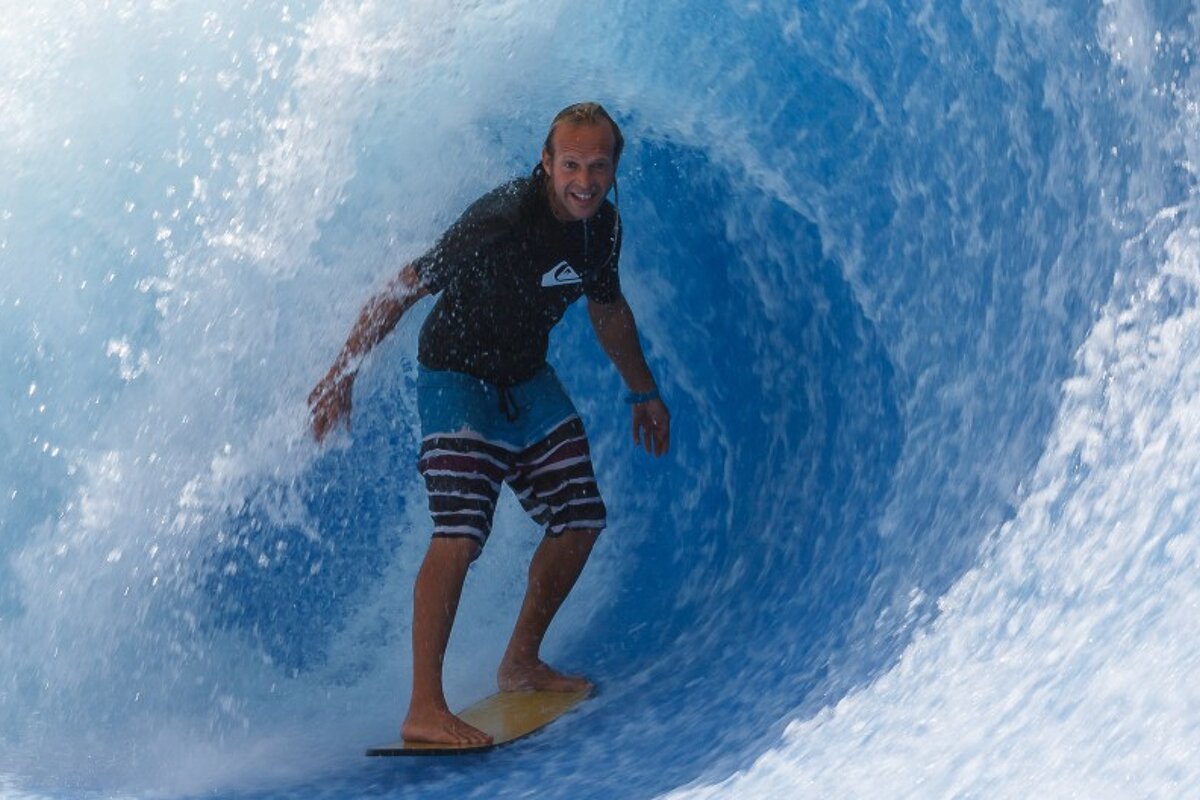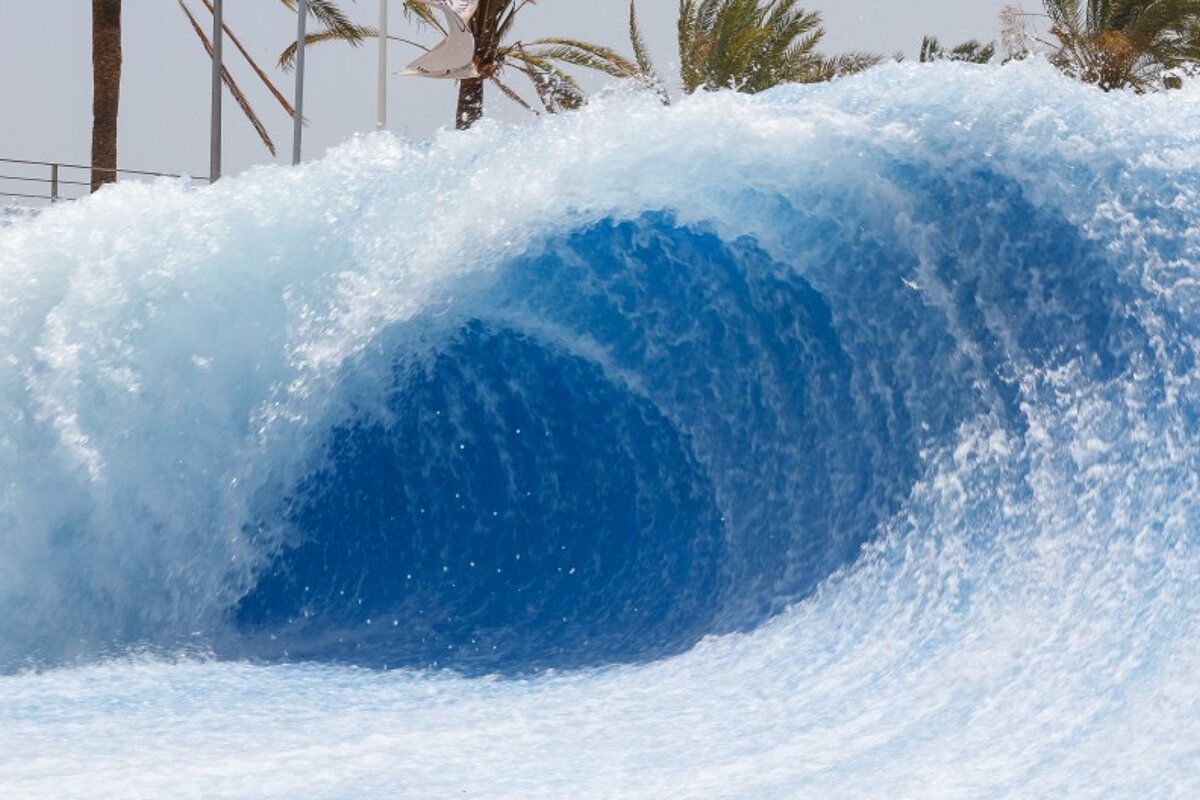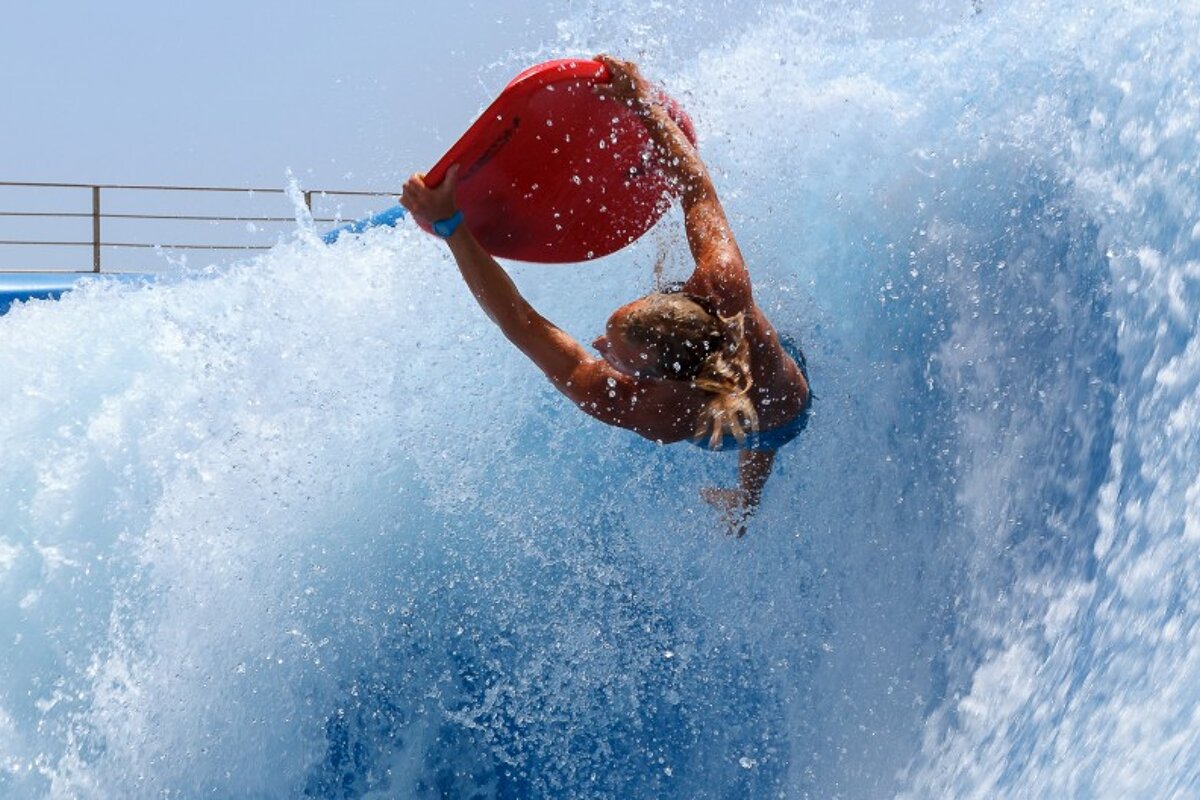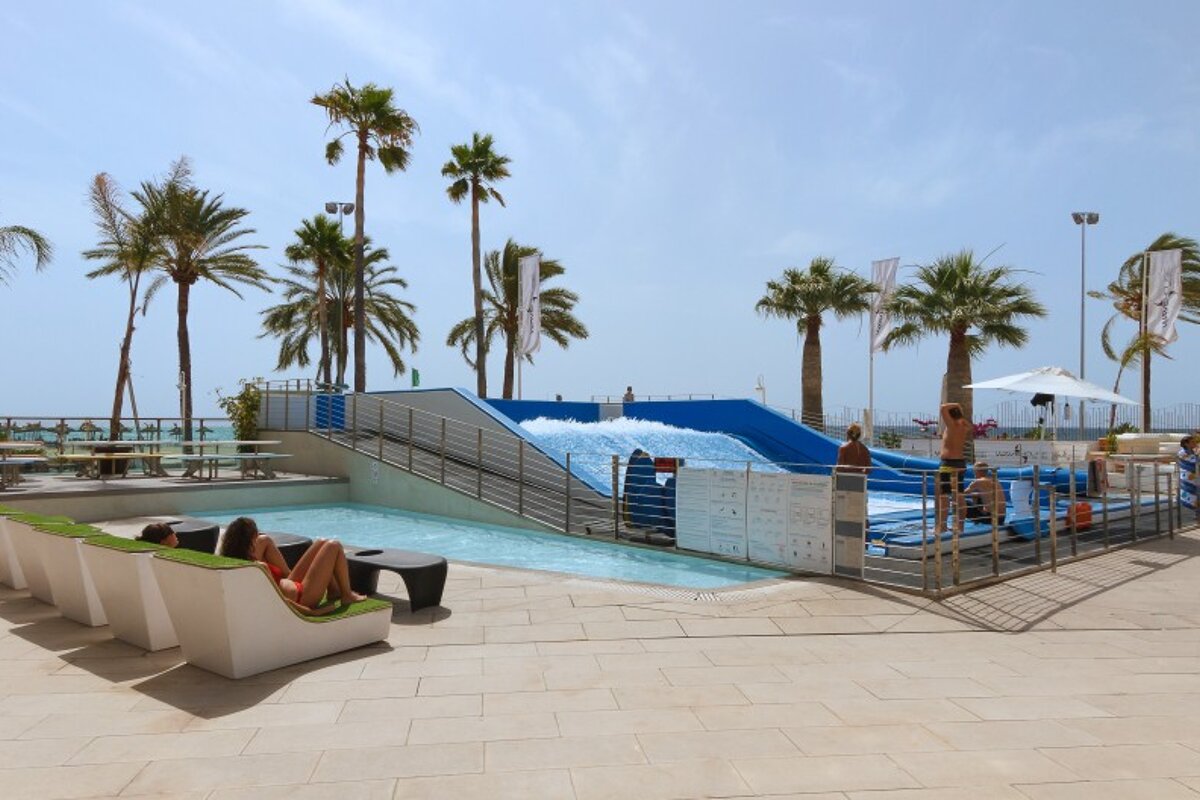 Wave House Mallorca, Magaluf
Try out these amazing wave machines & perfect your surfing skills
This leisure venue is situated right on the beach front in Magaluf. It is one of only 5 Wave Houses in the world and is the only one in Europe. It is a great place to come and learn and practice flow-boarding.
As well as two wave machines, the club also has a number of bars and restaurants including a champagne and sushi bar! There is also an outdoor pool and access to the beach where you will find plenty of sun-loungers.
The two wave machines where you can practice your skills or have a go at flow-boarding for the first time are:
The Double FlowRider
This machine provides a constant 5cm deep sheet wave where riders can practice standing up (flow-boarding) or have fun body-boarding (lying down).
It is ideal for those that want to practice surfing and improce their skills. Whatever your ability, you can have a go on these safe waves.
If you are into snowboarding too, the FlowRider transmits similar sensations to fresh powder so it is a great place to practice your park tricks.
Flowbarrel Ten
This wave machine is specifically designed to create a barrelling wave of up to 10ft, projecting water at 48km/h, simulating the famous Hawaiian Pipeline wave.
Both body-boarders and flow-boarders can have a go on this machine, but they must have at least one go on the FlowRider first.
Opening Times:
FlowRider: 10:00 - 21:00 daily
FlowBarrel: Monday - Thursday, 17:00 - 21:00
FlowBarrel: Friday, 14:00 - 21:00
FlowBarrel: Saturday - Sunday, 12:00 - 21:00
Prices:
FlowRider: 30€ per person for 1 hour with an instructor
FlowBarrel: 35€ per person for 1 hour with an instructor
For further details, visit the website or contact the club directly using the 'make an enquiry' box.
Worth knowing
The only Wave House in Europe.
Who should go
Ideal for keen surfers of all abilities and those that want to give it a go in a safe learning environment.
Child policy
Children are welcome and able to use the machines provided they are over the height restrictions and are accompanied by an adult.
Location