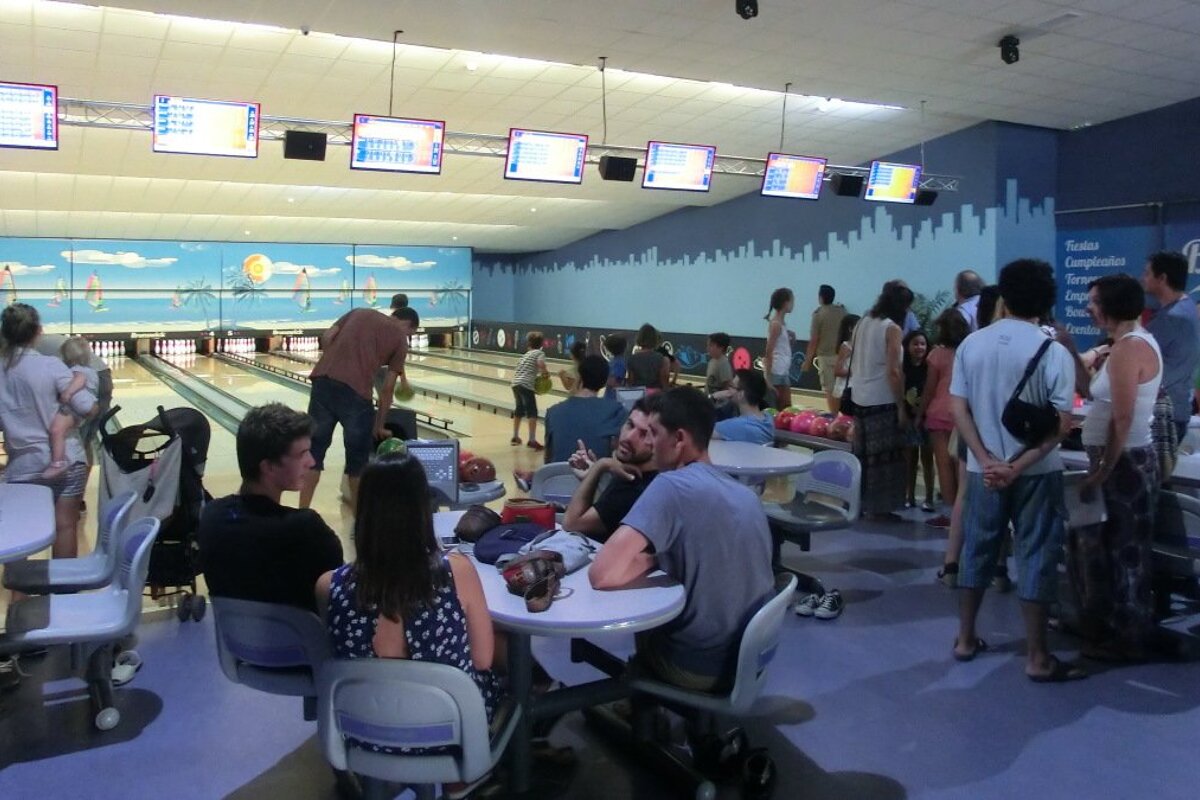 Mallorca Bowling, Palma de Mallorca
Bowling, arcade games, karaoke and bubble ball in Palma
This company, located on the outskirts of Palma, offer lots of entertainment choices: bowling, karaoke, arcade games or bubble ball (foolball inside inflatable balls) are some of the options.
There is an 8-lane bowling alley (with bowling lessons for children 8 to 16 years old on Saturdays), as well as table football, pool tables, table tennis, air hockey, dancing stage and arcades. They also offer Bubble Ball or Bubble Soccer and karaoke.
There is a cafe bar serving burgers, nachos, chicken wings, onion rings, chips, salads, sandwiches and other snacks as well as drinks.
Open every day from 17:00 to 02:00 during the summer (June 15th to September 15th). The rest of the year, 17:00-01:00 Monday to Thursday, 17:00-04:00 Fridays and on days before bank holidays, 11:00-04:00 Saturdays and 11:00-01:00 Sundays and bank holidays.
Watch this
Visitor comments
"Went there for some bowling and a couple of drinks. Pretty good lanes for some proper bowling. Lots of kids but had no problem with that." - Trip Advisor
"Went Bowling for our daughters birthday. Facility was modern and clean. Service was friendly and helpful. You pay by game and not by time. So sit back and relax." - Trip Advisor
Location