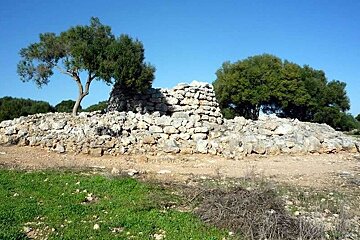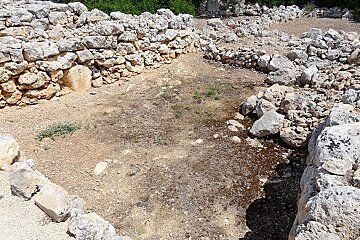 Capocorb Vell, nr Cap Blanc
Impressive Bronze-Age settlements in Mallorca
These are the most significant remains of the Talaiotic culture, which flourished in Mallorca between around 1300 and 800 BC.
It was dominated by talaiots (circular or rectangular structures) two to three storeys high, which were used as both burial chambers and defensive forts. Each settlement was surrounded by Cyclopean walls, built from massive, unhewn stones without mortar to hold them together. There is no evidence of a written language, so the stones are all that archaeologists have to go by in understanding prehistoric Mallorcan culture.
At Capocorb Vell, about 10km south of Llucmajor, you can see five talaiots and wander around the ancient village, 100m above sea level just inland from the coast. The Talaiotic people kept sheep and the sound of sheep bells in the nearby fields is a touching reminder of continuity.
Visitor comments
"This is a very large 3,000-year-old archaeological site immediately off of Ma-6014 on the south of the island directly north of Cala Pi. It was only 2 euro to enter (kids free) and it's right on the highway, so it's a must-see if you're in the area. There's only two pages of information on it, but there is a large complex you can wander through. Be careful with kids though since there are no rails and some of the paths are high." - Trip Advisor
When to come
It is open every day except Thursday from 10:00 to 17:00.
How to get passes
Admission costs 2€, free for children.
Location