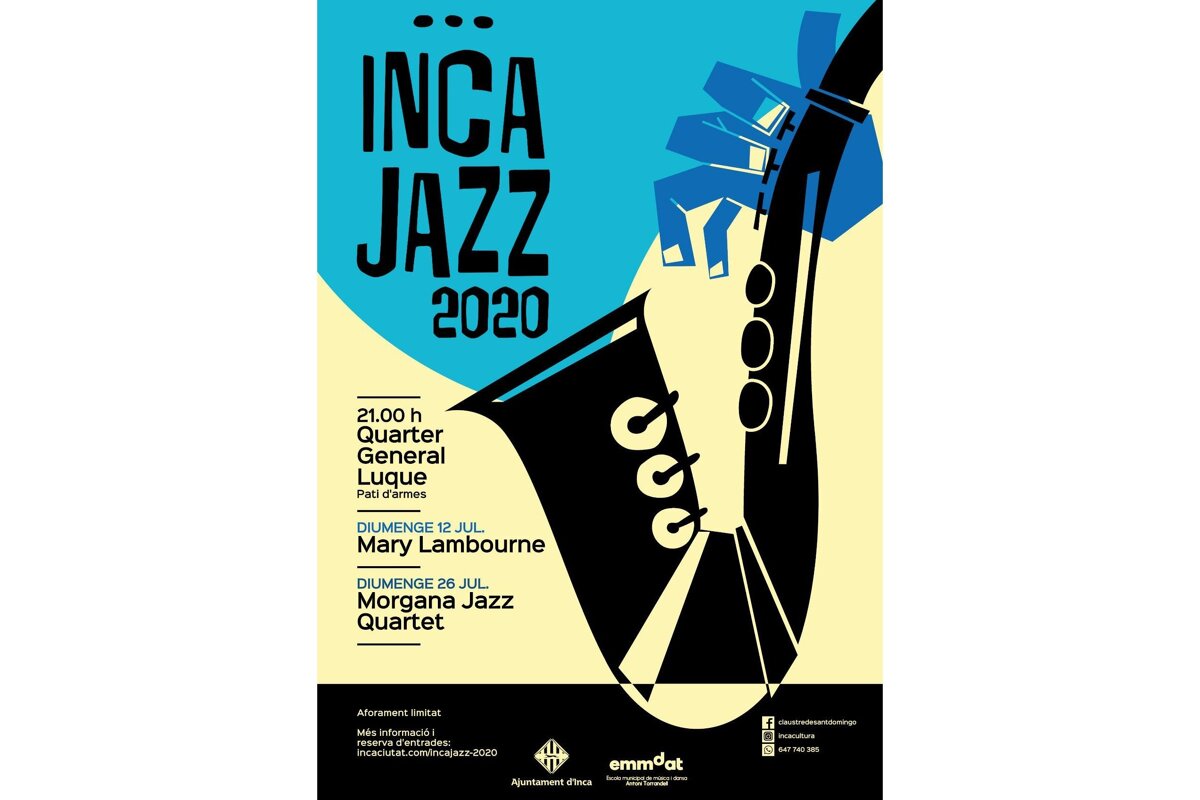 Inca Jazz Festival 2020
Charitable jazz festival in Inca
The Inca Jazz Festival takes place this month offering a selection of jazz concerts, jam sessions and workshops.
There are several jazz evenings, each taking place in the Claustre de Sant Domingo, in Inca. Entrance is free but you need to book your spot in advance, and a donation is suggested.
Check the website link to book your tickets.
Location