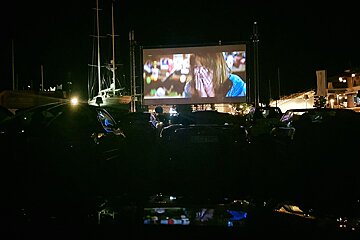 Drive-in Cinema at Port Adriano
Come to the cinema to enjoy the film from your own car
As part of the "Evolution Mallorca International Film Festival", Port Adriano will collaborate with four movies screening in a very special way. You only need to come with your car, tune in the indicated radio channel and enjoy the movie as never before!
Screenings will take place at the main square of Port Adriano. Space is limited to 50 cars and the maximum allowed car height is 1.5m. They recommend two persons per car since the back seats do not have good visibility but up to four persons can come in one car.
To purchase tickets, click on the web link.
Location