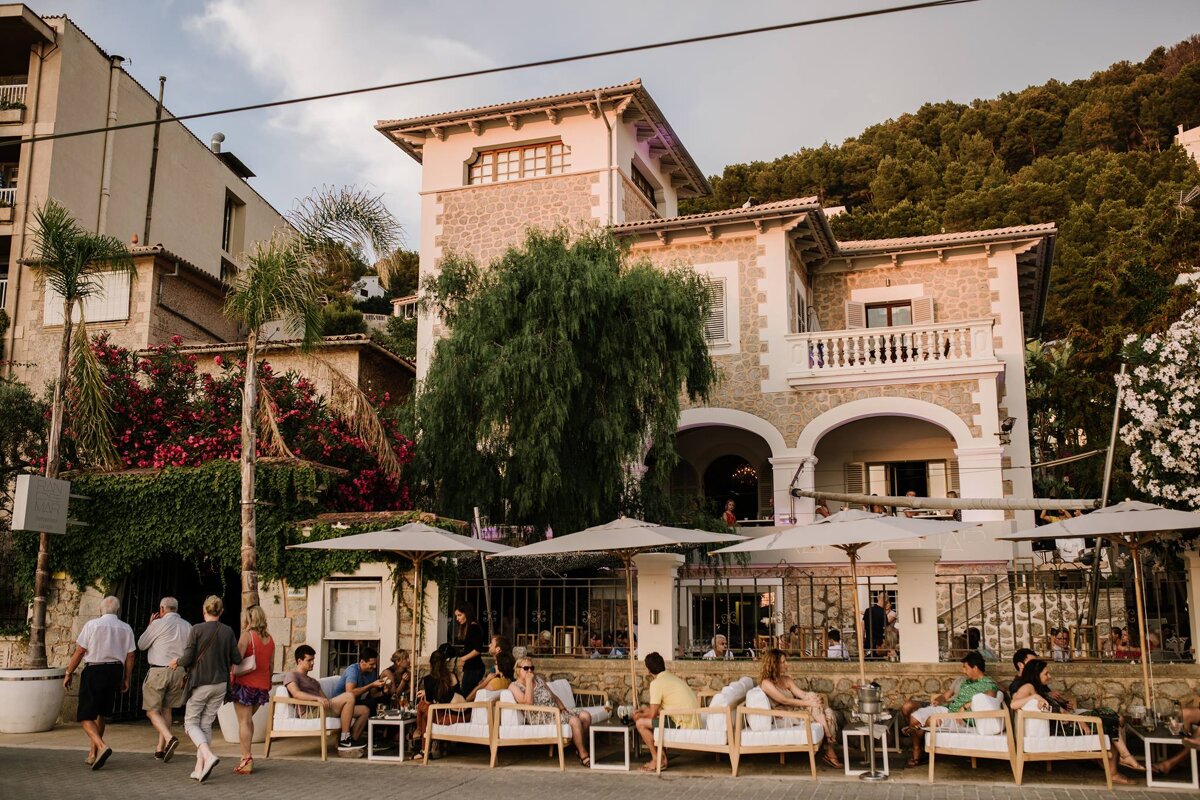 Randemar Restaurant, Port de Soller
Contemporary bar & restaurant in Mallorca with great views of the bay
Situated along the seafront in Port de Soller, this restaurant offers a fresh and modern location for wining and dining.
It's a stylish place, with a chill-out lounge area for tunes and cocktails, and two terraces plus an indoor dining area for the restaurant.
The cuisine features Mallorcan specialities along with Mediterranean dishes, all beautifully presented. Take a look at our Restaurant Review for the low-down.
Open Monday to Sunday 12:00-00:00.
Watch this
Visitor comments
"The staff were very helpful and attentive and the mood was completed by some quality cool jazz playing discretely. Four very discerning diners were all very happy with everything presented. The mixed Tapas were fresh and nice alternative 'takes' on established dishes.The mains were freshly cooked beautifully presented and very tasty. Drinks were good value with a nice wine list. So good that two of us travelled back from Pollenca to eat again on two further occasions." - Trip Advisor
"This place is amazing! Lovely atmosphere and amazing food. Very nice and sophisticated vibe. Would definitely recommend to anyone." - Trip Advisor
"This restaurant has gone from strength to strength. Be sure to book as it's so popular.The lovely location in the candlelit garden, with live music some nights, coupled with good food make it a must." - Trip Advisor
Location