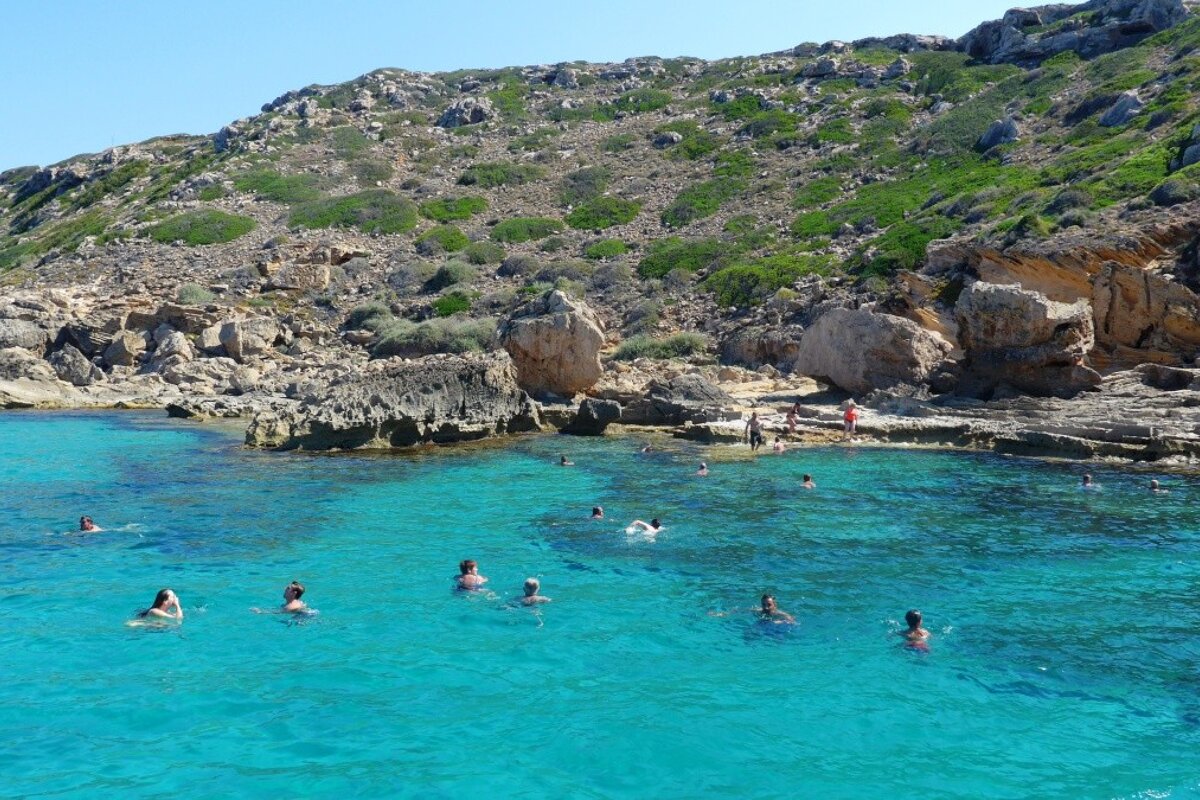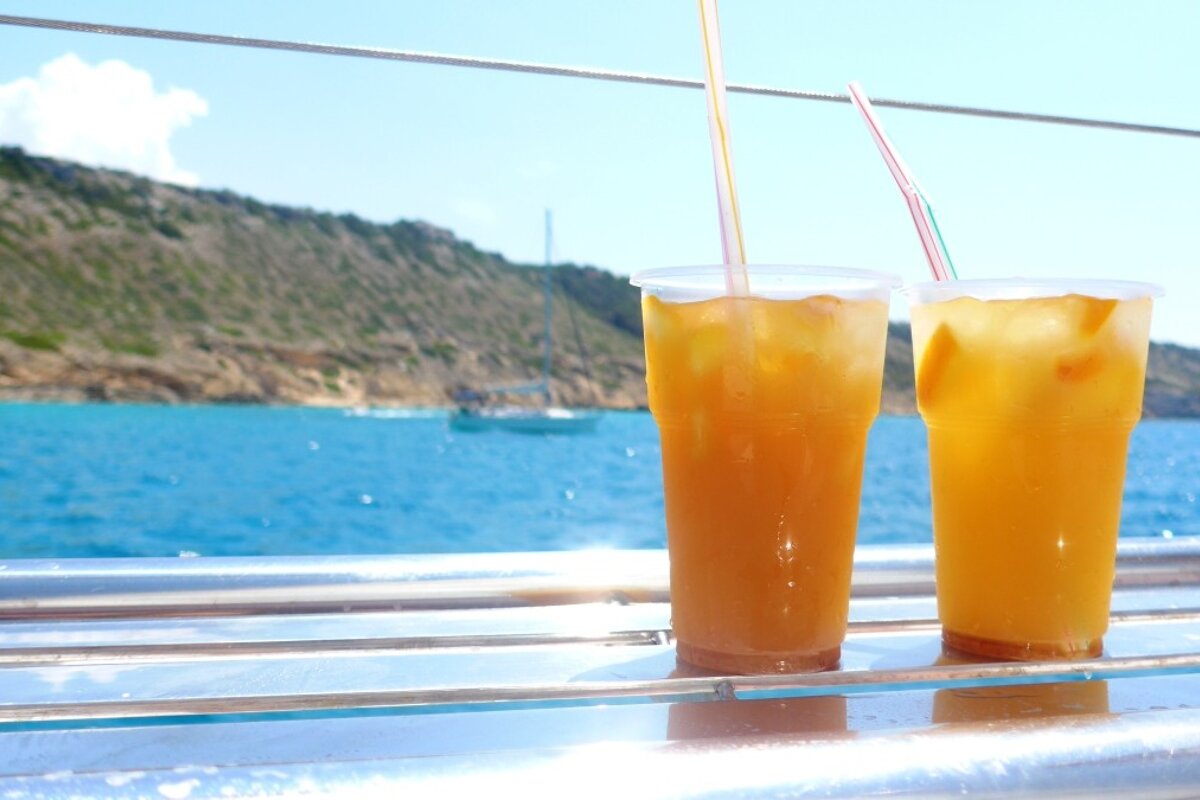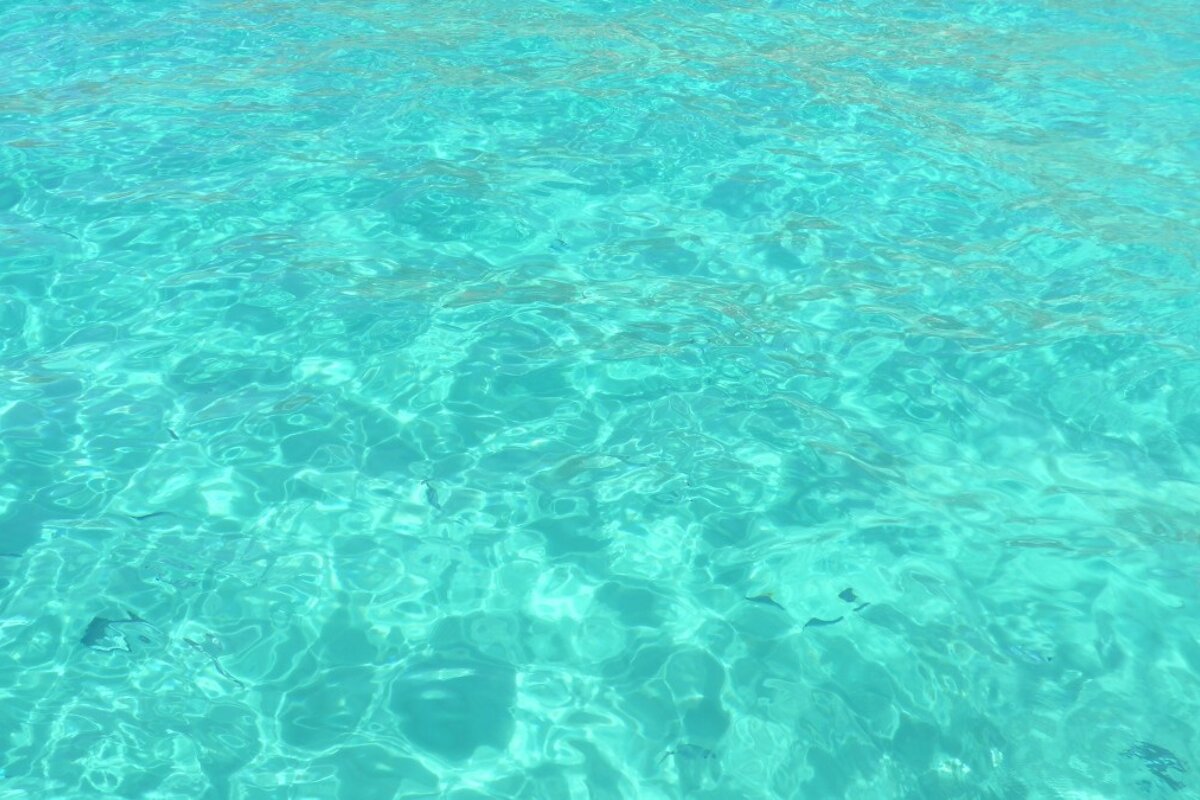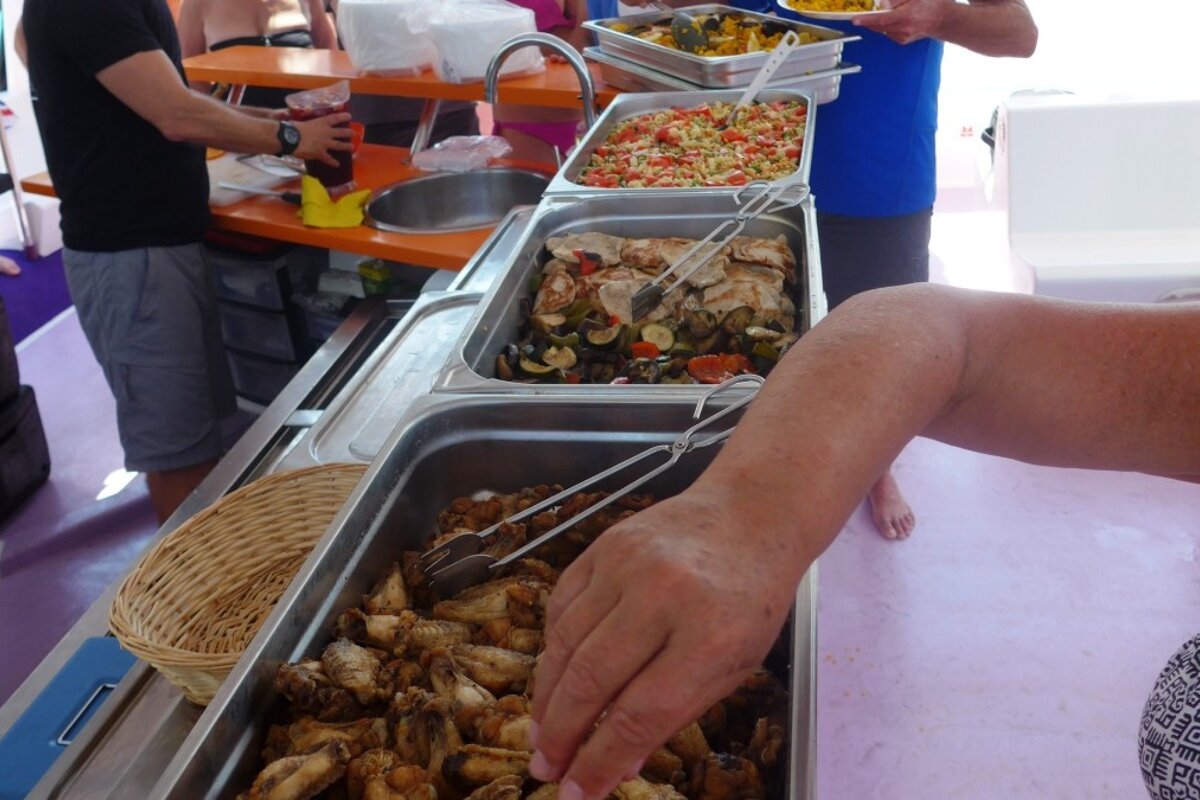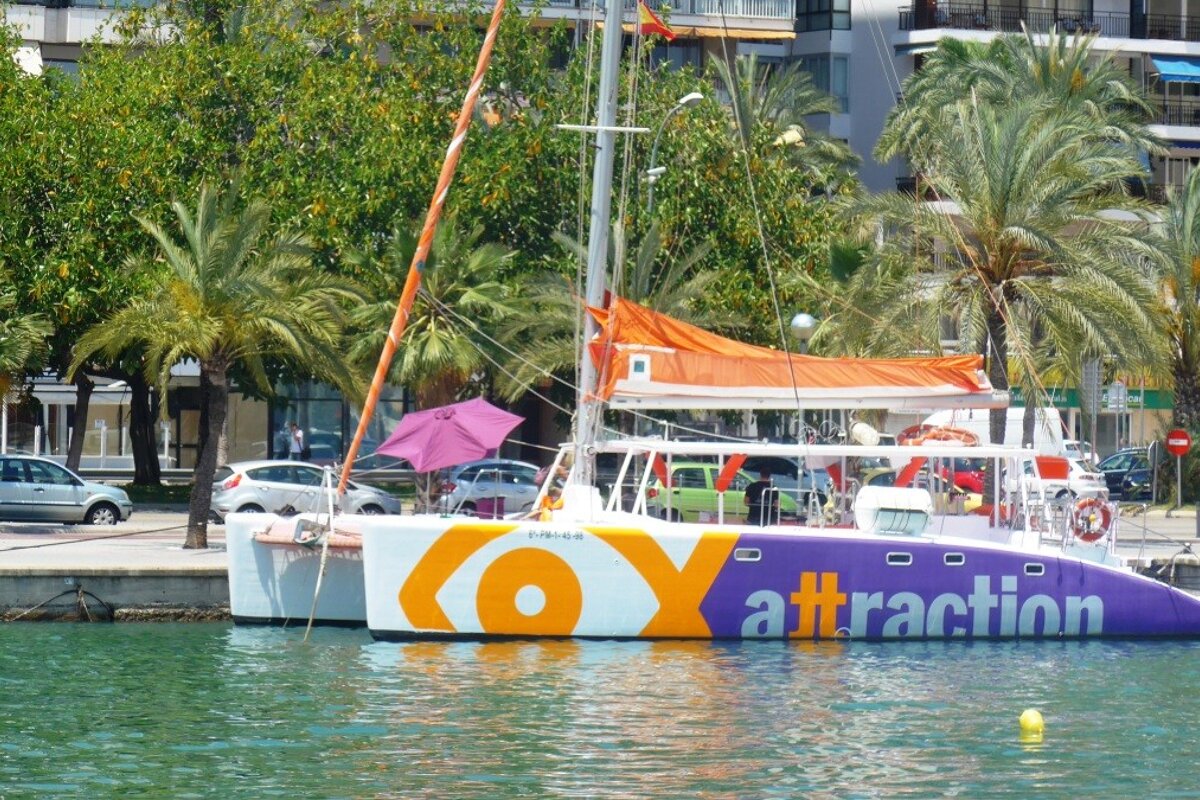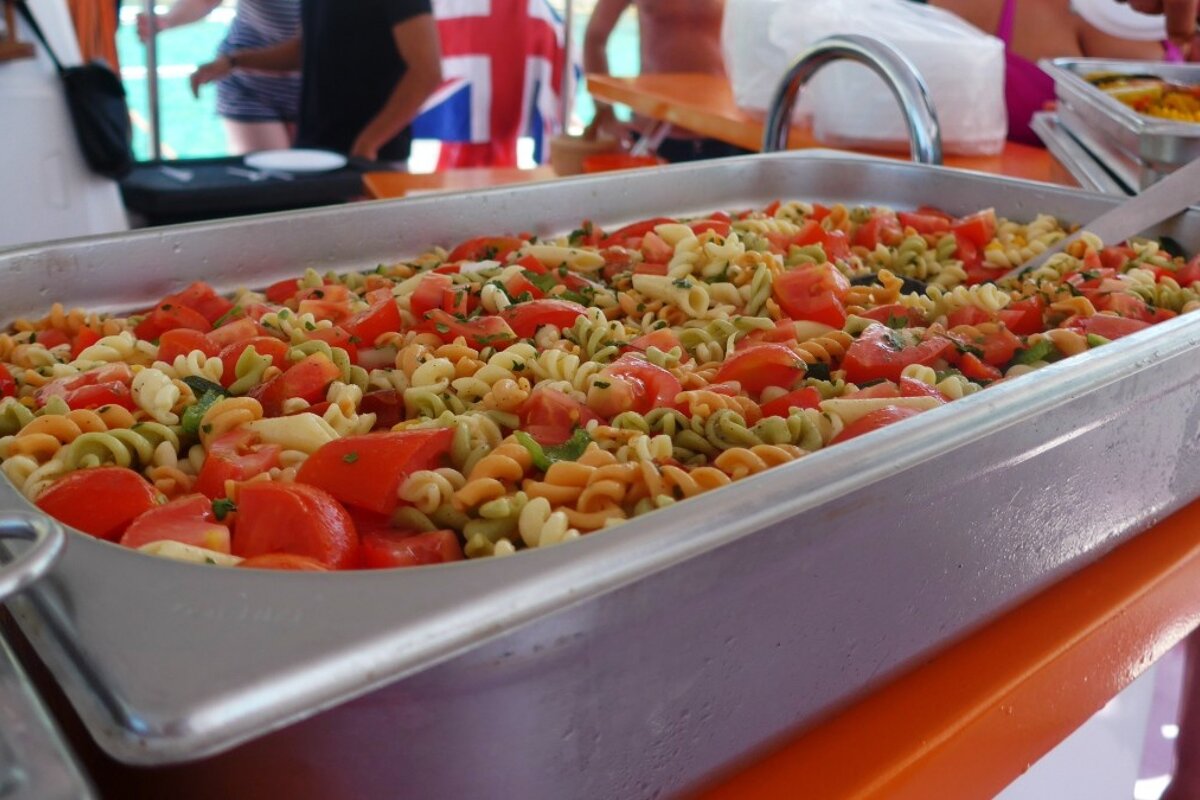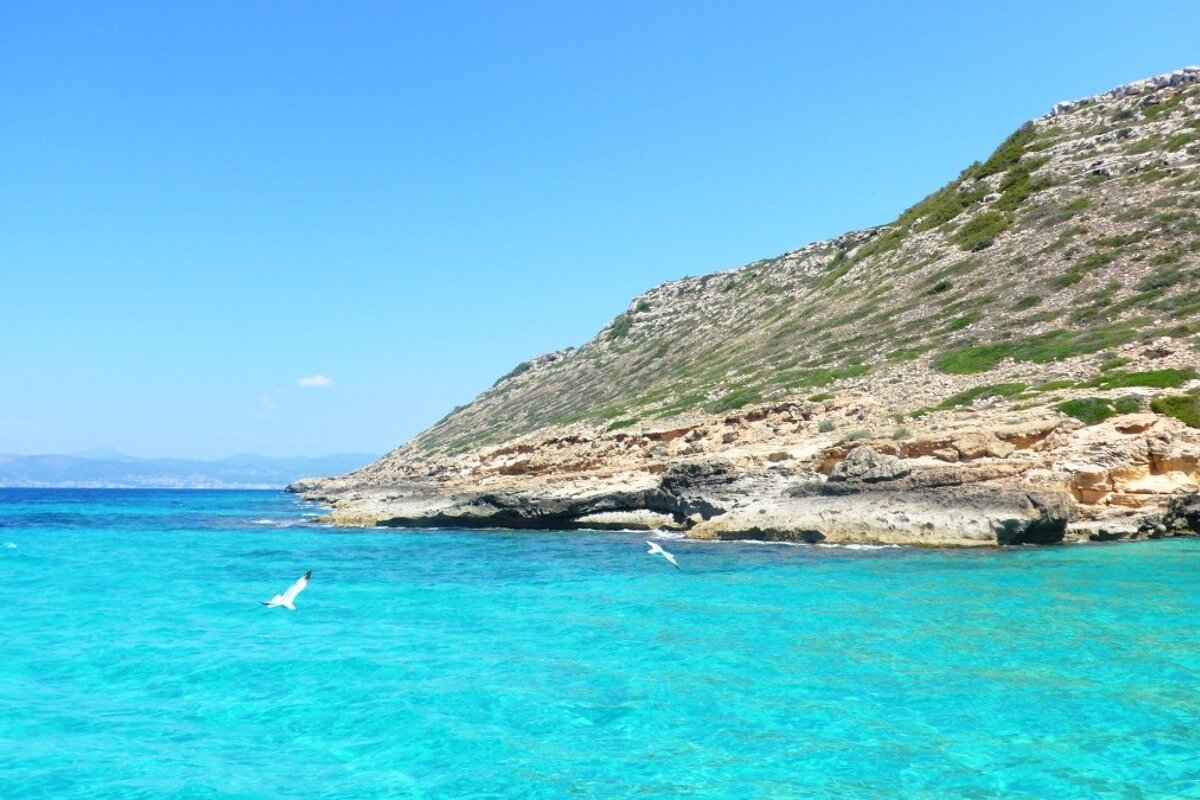 Half Day Sailing Trip With Attraction Catamarans
Sand-free sun bathing and crystalline waters
If you're after sand-free sunbathing, with a refreshing sea breeze and cooling crystalline waters then Attraction Catamaran offers the perfect excursion for you. Far more economical than hiring a private vessel, the day outings deliver the tranquility of being at sea with just the right volume of music to keep you feeling upbeat and relaxed.
I took the Dia de Mar option which leaves from Palma promptly at 09:00 and brings you back at 14:00. The ticket includes a buffet lunch and soft drinks. I expected alcoholic drinks to be expensive but was pleasantly surprised. Beer costs 1.50€, Sangria 1.50€ and spirits 3.50€. I took up the crew's offer of an Agua de Valencia, a cocktail of cava, vodka and orange juice and settled in for the ride.
Leaving the harbour, we feasted our eyes on a stunning panorama of Palma's seafront with a particularly spectacular view of the Cathedral. Gradually the city slipped away in favour of natural cliffs and open sea.
Our first stop was at the reserve of Cap Rocat. I needed no persuading to jump into the twinkling turquoise water. I urge you now, if you have a snorkeling mask, to bring it with you! I was wowed by the colour and size of the fish swimming just below the surface unperturbed by the splashes of happy tourists. There were even some caves at the base of a cliff to inspect. We stopped for about twenty minutes - you lose track of time on this trip - before three horns signalled we had ten minutes left to swim back to the catamaran. The second stop at Cala Vella was longer and brought us near a secluded bay.
Lunch was served at 12:00. No food is served before this point so don't skip breakfast! There were options of paella, vegetarian pasta salad, grilled vegetables, pork loin and chicken wings. Be aware, the array of tapas shown on the company's website correspond to private hire menu. The food was good and plentiful. Dishes of juicy watermelon and honeydew melon appeared a little later.
The Dia de Mar excursion welcomes people of all ages, and costs 49€ for adults and 25€ for children. Similar excursions leave from Can Pestaña and Magaluf. There is also an alternative 2 hour trip which costs 20€ for adults and for children, with under 5's going free.
The group on my excursion were aged between 20 and 50, plus a couple of children who were good swimmers. I have a feeling younger children might not enjoy it quite as much as the sun seeking adults.
The sea and the sunshine are the main attractions and best shared with a good friend or better still, a group of them. If you fancy more of a party atmosphere on the sea, book the Attraction Trip which leaves at 17.30 from Palma or Magaluf, and returns at 20.30. For 49€ it includes a supper buffet, beer and sangria.
Attraction Catamaran is a great way to disconnect - in fact I didn't catch one person sneaking a look at their phone! Time passes quickly and the otherwise stifling heat of summer is alleviated by the sea breeze. By the time you're back on shore, you'll feel rested and refreshed. Best of all, you don't have to spend ages trying to get rid of any sand!
-
Location