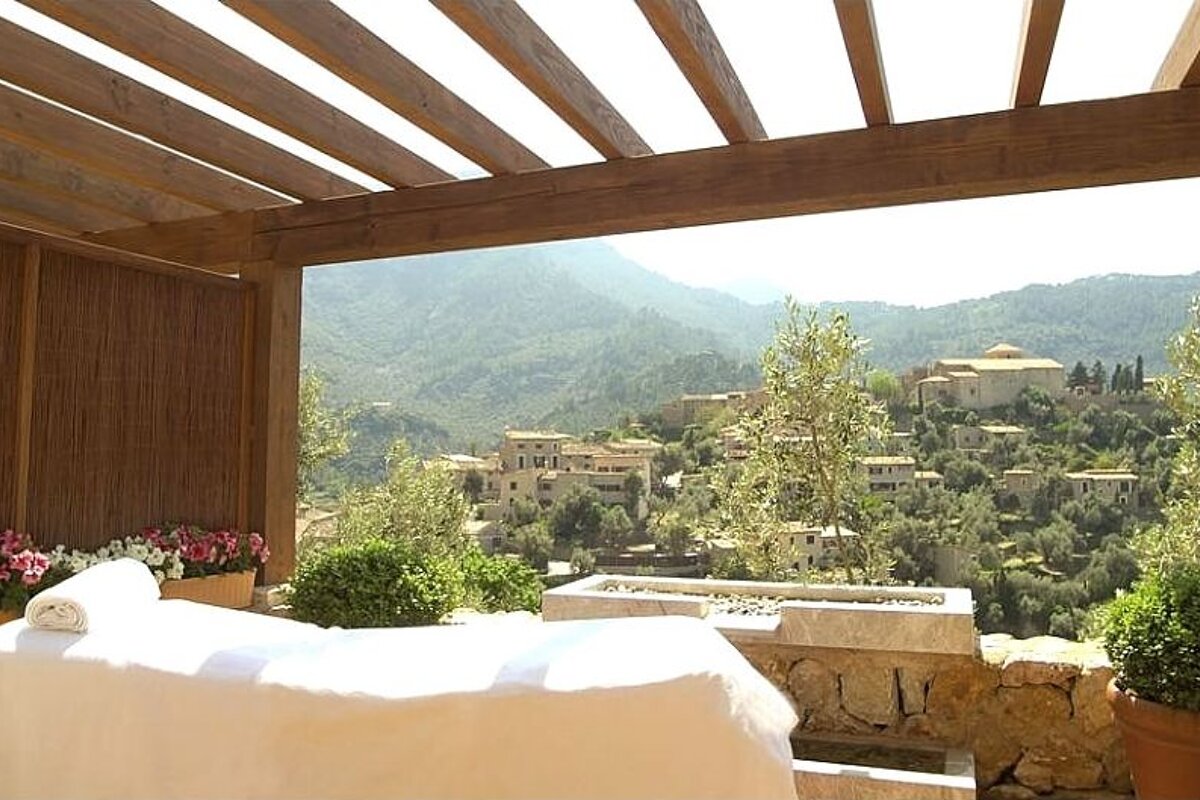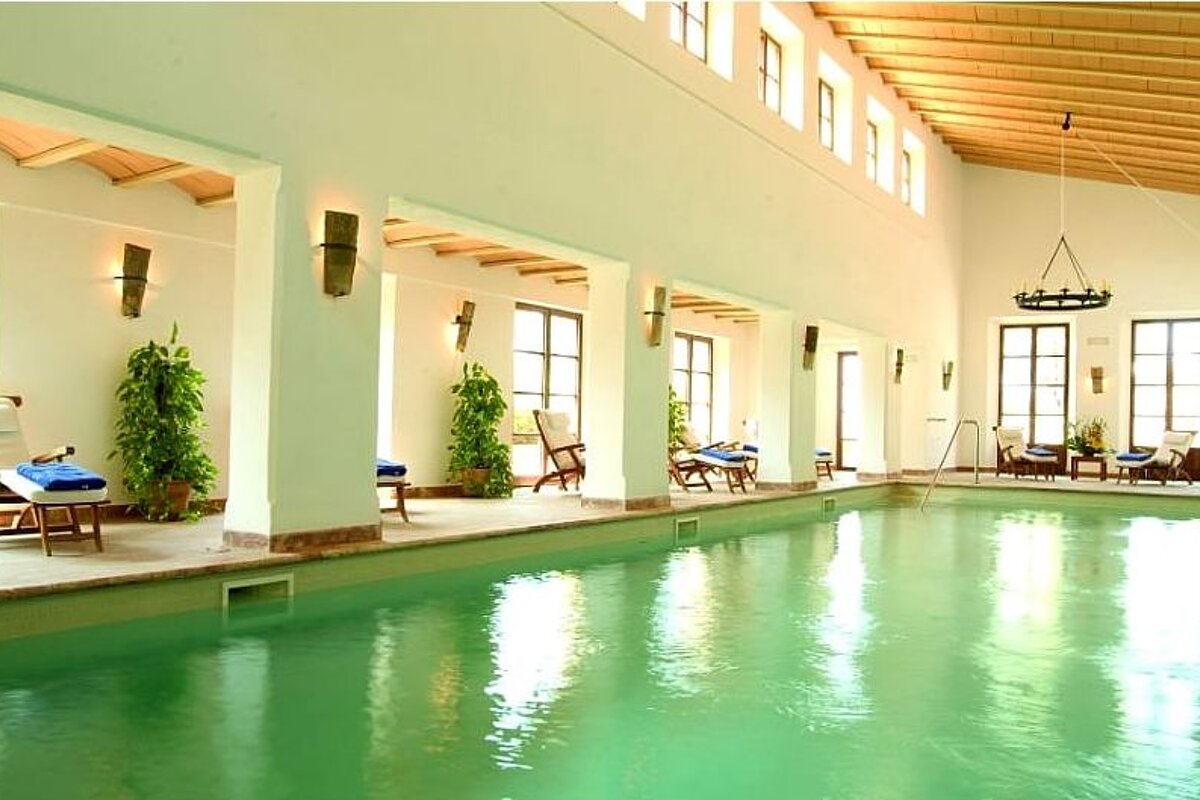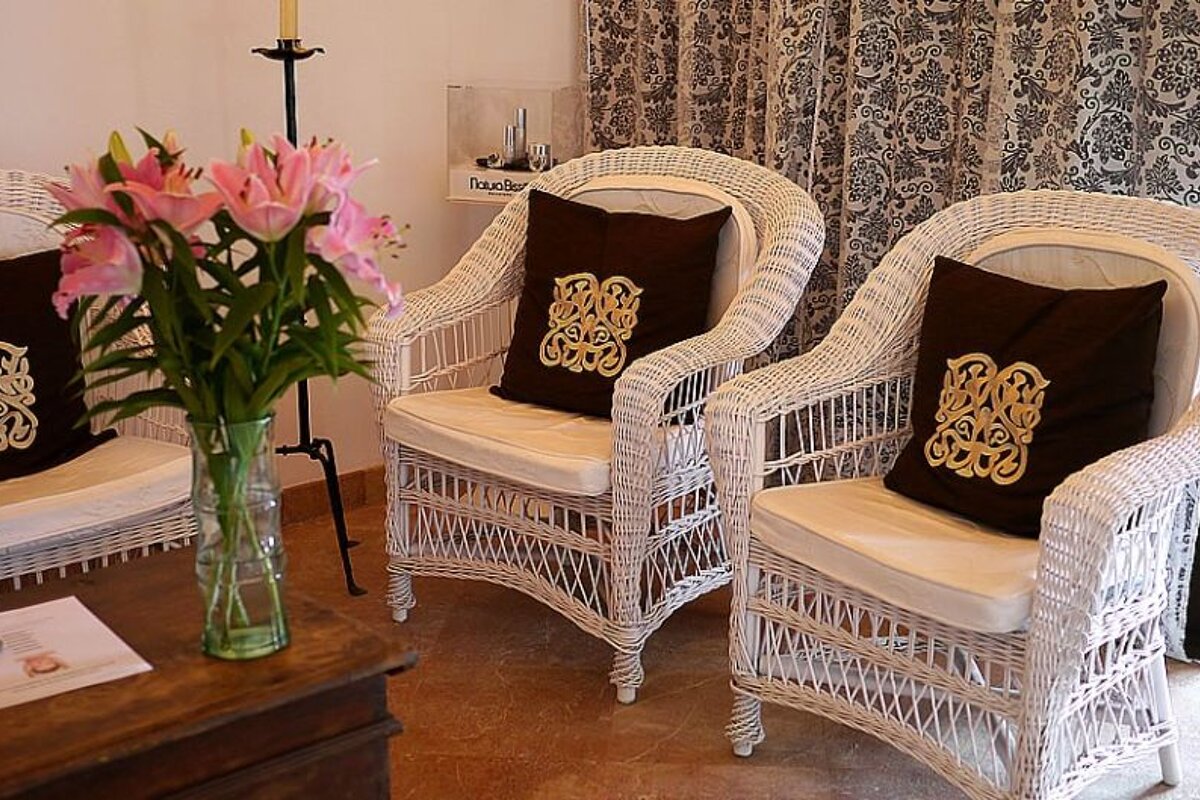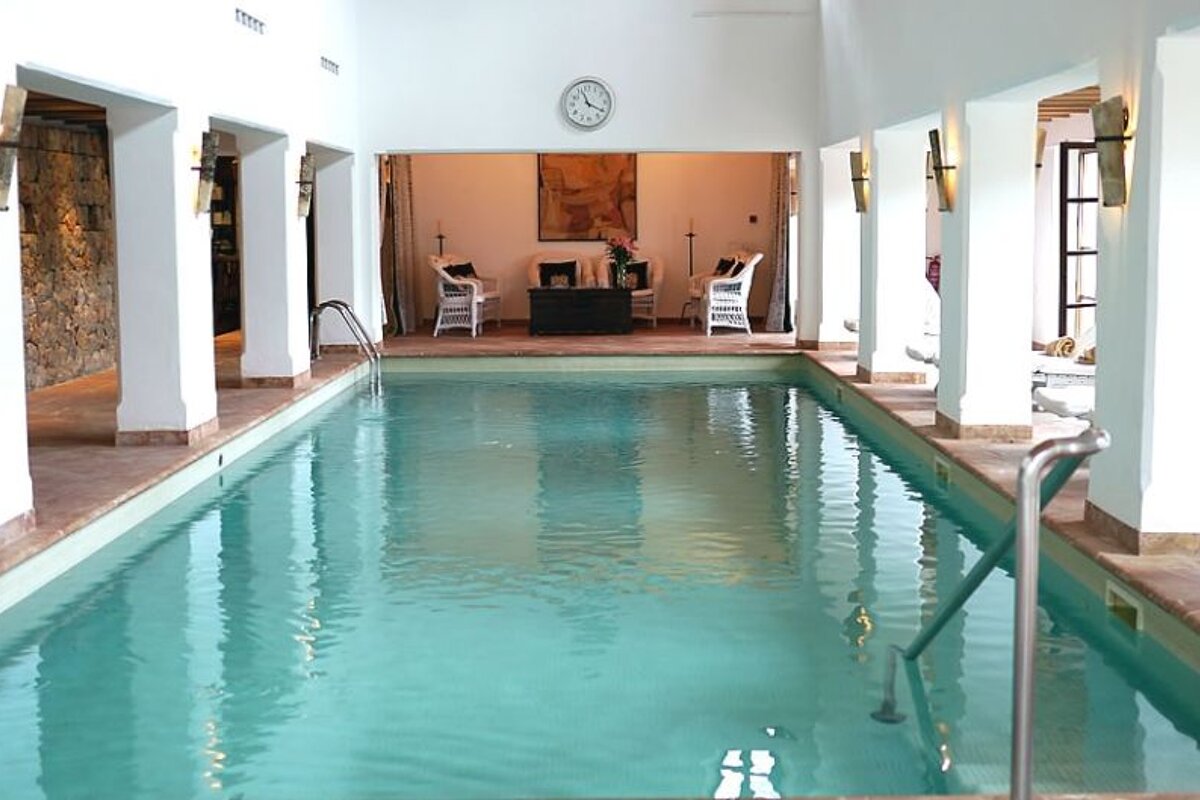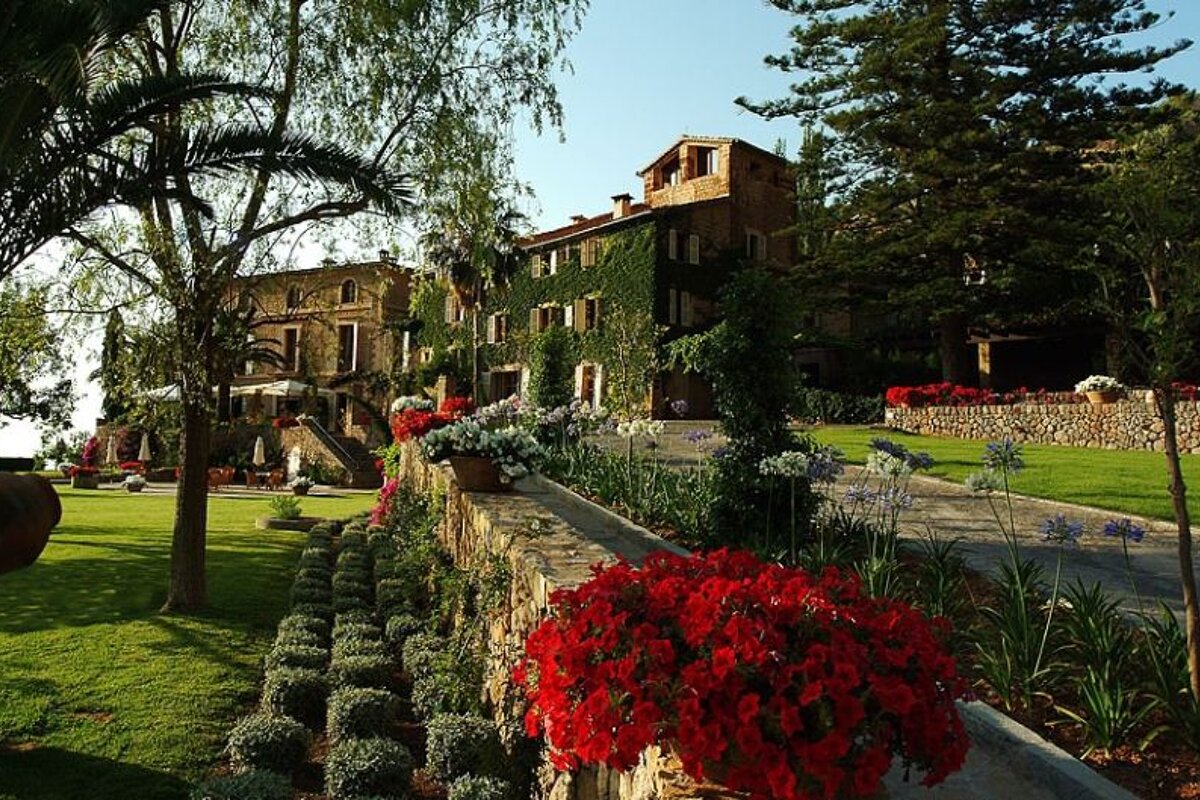 La Residencia Spa Review, Mallorca
Award winning Spa in the Beautiful Village of Deia on the West Coast of Mallorca
Imagine having a spa treatment on a warm & fragrant open air terrace overlooking the picture-postcard village of Deia, with glorious green mountains and blue sky in the background? Sounds good, right?
Or perhaps you would prefer the tranquillity of an elegant swimming pool housed in a high-ceilinged stone and wood beamed hall, with French windows looking out on to the aforementioned views? If any of that appeals, you should make a trip to La Residencia Spa in Deia.
The Frenchman and I had booked ourselves in for a facial (for me) and a massage (for him) for no good reason other than we wanted to. The Spa is situated above the hotel in a separate building, and is accessed by a series of stairs and terraces (there is also a lift). We arrived 15 minutes before our appointment times as requested and changed into enormous white bath robes and slippers whilst leaving our belongings in the lockers. The treatment rooms are on the first floor, and typically it was raining so no open air massages for us sadly. Didn't much matter for my facial, as the treatment room was suitably lavish, spacious and comfortable and my eyes were shut almost immediately.
After the usual check on medical status and skin type, my therapist guided me through the choice of facials (ranging from 25 minutes to 70 minutes) and suggested that my skin would benefit most from the Liftosome Facial, using Guinot products. Apparently, it uses an active ingredient of procollagen which would brighten my face and restore elasticity. And I could certainly feel some kind of activity once the mask was applied – a sort of gentle fizzing which assured me that it was doing more than just the usual deep clean.
The facial took 50 minutes and afterwards, my therapist asked if I wanted any products to be suggested, rather than presuming I wanted a 'prescription' – which I quite liked. A check in the mirror did show that my face had a healthy glow to it and it did feel smooth and fresh. However, the ultimate test is the peering and critical gaze of the Frenchman. As he examined me with his extreme close-up, the more seconds that passed without comment, the more confident I was that the facial had indeed delivered on clean skin and a dewy finish. I was pronounced as suitable for release into the outside world.
I inquired about his massage – he had opted for the De-Stress Muscle Release, in the mistaken belief that he was actually a high performance athlete ('I cycle to work three times a week'). He reported back that his female masseur had been very professional, the pressure had been firm, the knots had been kneaded and the end result was one very relaxed Frenchman. We hung out by the indoor pool afterwards (no one else was there), revelling in the peace and quiet, and read magazines and generally chilled out.
Treatments are not limited to the quintessential facials and massages. You can opt for a range of body treatments – from scrubs to wraps to cellulite treatments and self-tanning applications. Manicures & pedicures also feature, as do some alternative therapies, waxing and make up applications for those special occasions. Top quality products from Guinot, Natura Blisse, Opi, Aura-Soma and Aromatherapy Associates are used in all treatments. Have a look at the online Treatment Menu.
La Residencia Spa also has a sauna, a steam room and an outdoor Jacuzzi which has views out to sea. There is also a large fully-equipped gym in a separate building if you feel the need to work off dinner!
The Spa is open to non-residents as well as hotel guests. So even if you aren't staying at the hotel, you can still have an escape within your holiday escape in Mallorca. Take yourself over to Deia and book yourself into the spa. What better than a day of lazing by the pool, taking in the glorious sea and mountain views and having a treatment to make you look & feel good? It certainly ticks all of my boxes.
Location
Deia, Mallorca