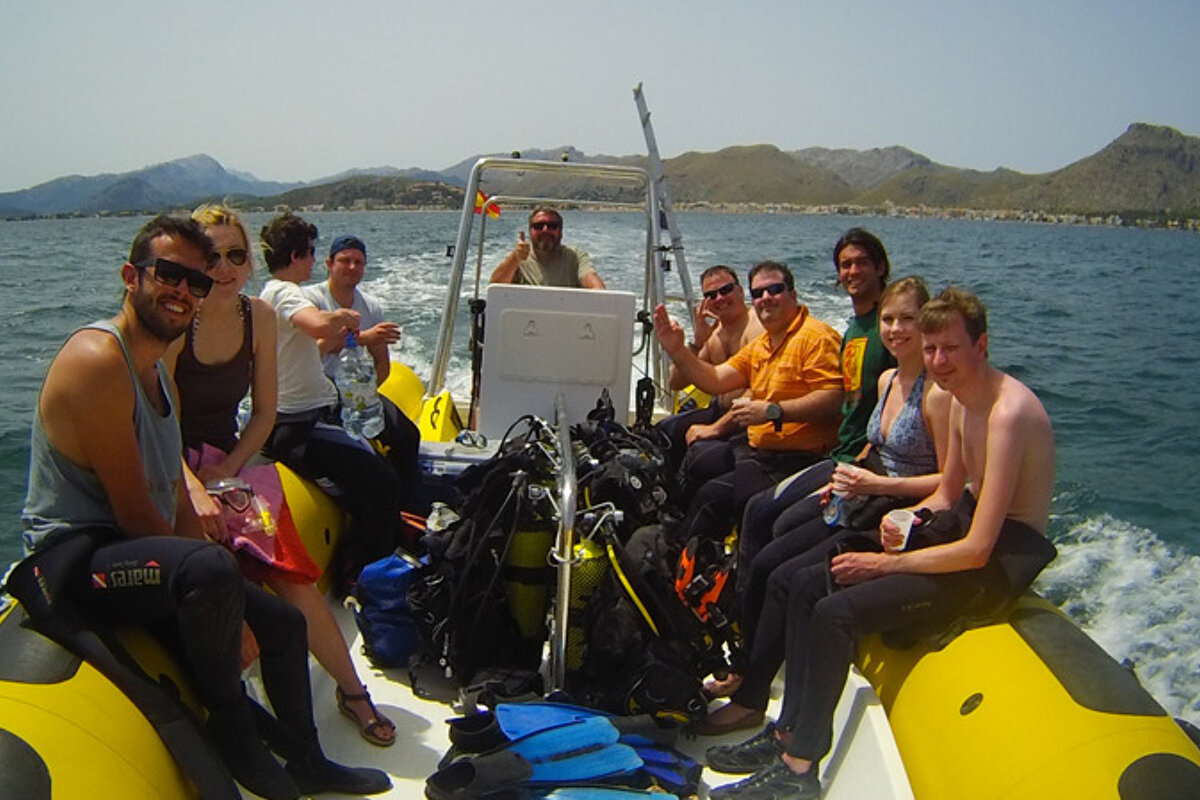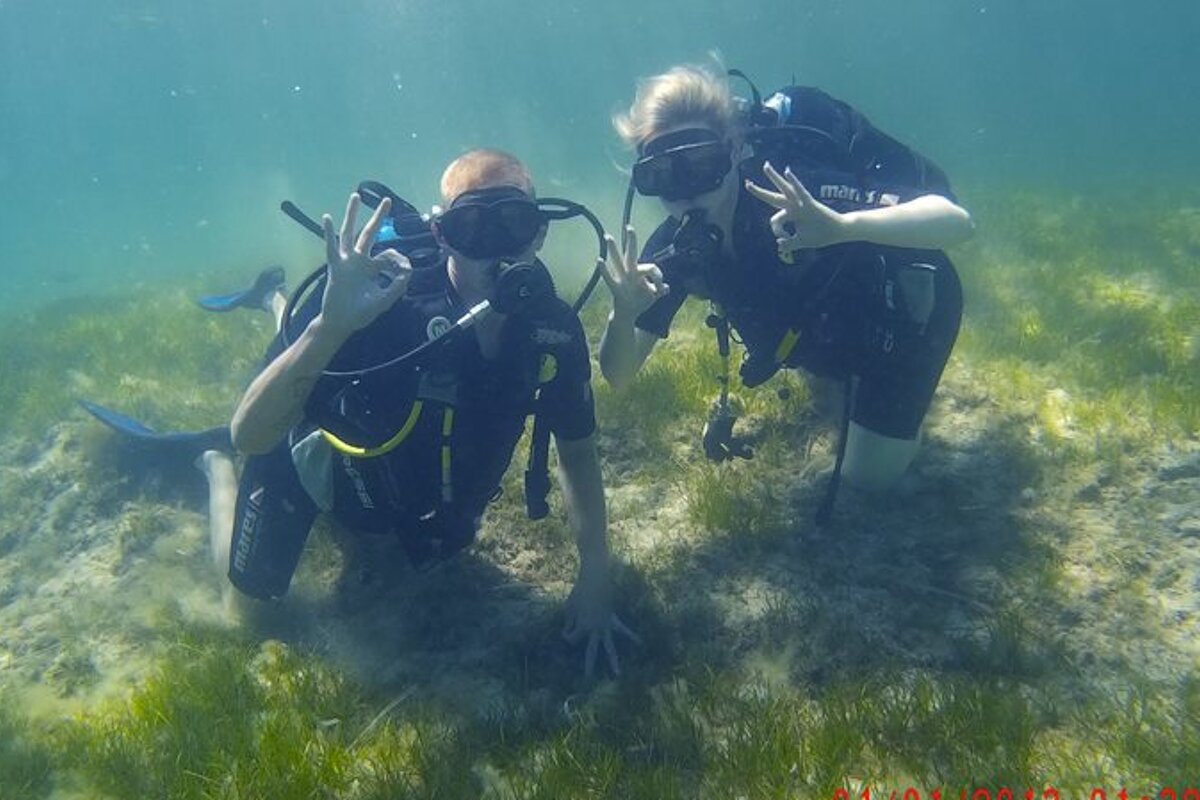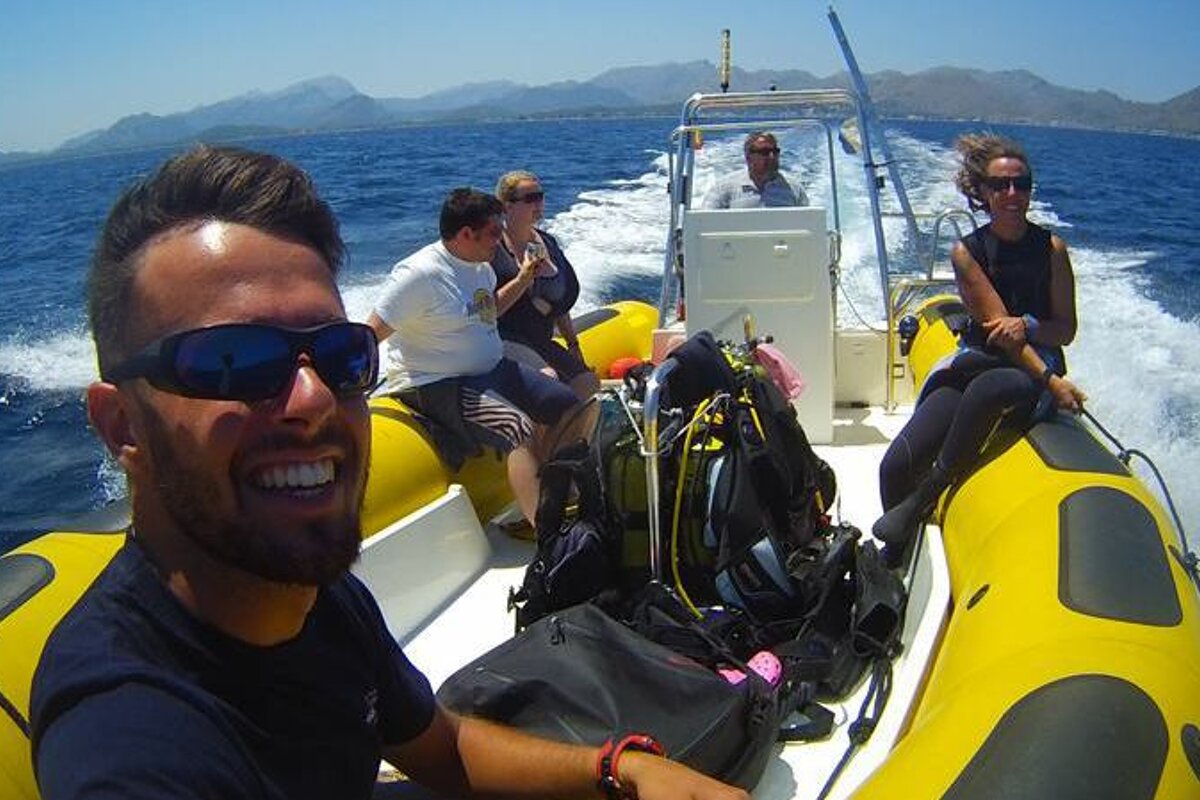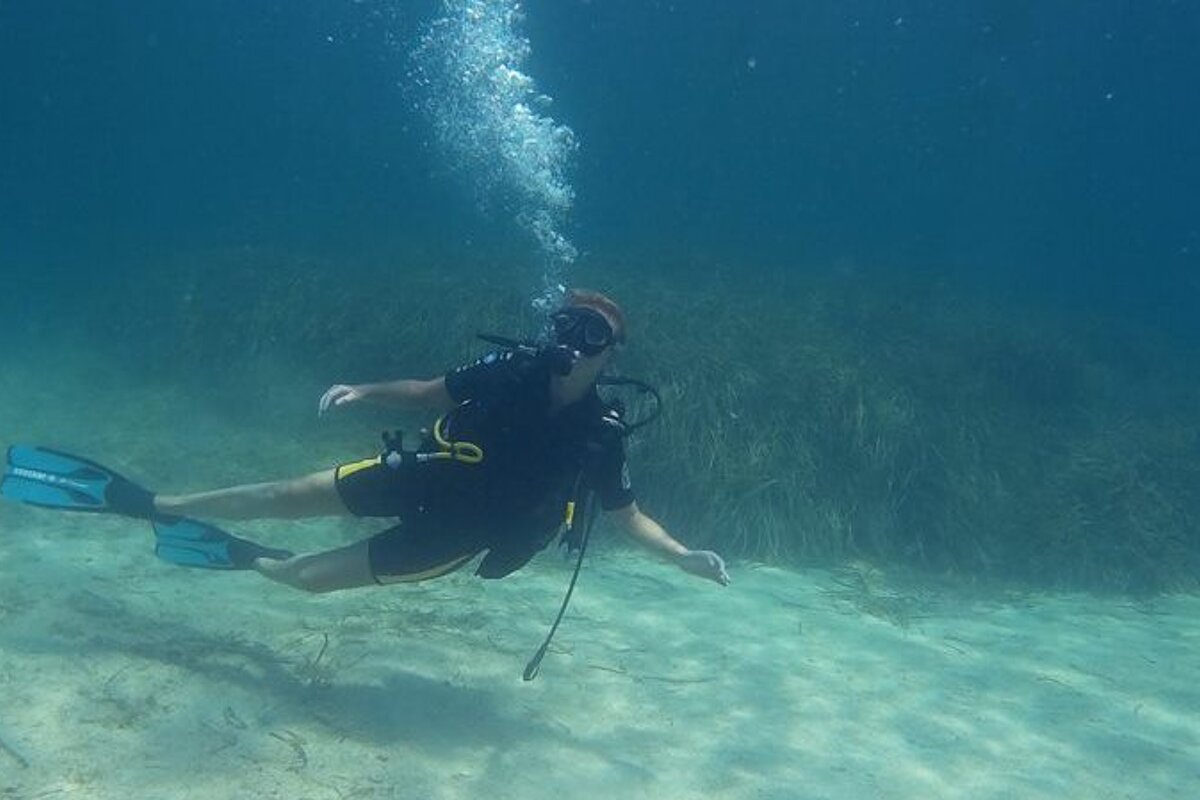 Scuba Diving with Actionsport Prodive
Learning to dive in North Mallorca
If you fancy trying your hand at diving with the fishes but don't know your snorkel from your scuba, check out a "Try Dive" with the super friendly dive crew at ActionSport Prodive Mallorca in Puerto Pollenca.
From the moment I stepped into their shop they were everything you could wish for from your underwater guides, informed, efficient, energetic and friendly and with a stunning range of languages between them. They talked me through the minimal paper work and what to expect from the dive, they explained that to learn to dive you must begin in "swimming pool like conditions" and due to the shape of the beautiful and sheltered Pollenca bay, we have those conditions right here in the sea, meaning on your beginner dive you get straight into the ocean and onto the good stuff.
There were 4 of us on the try dive plus two others on open water and advanced courses. We were kitted out with our gear in the shop including short wetsuits, and headed round to the boat, the 6 of us had 4 instructors between us plus cheerful boat Captain Paco, so we were in safe hands. We were briefed on our equipment in English and Italian by the multi lingual Maddy, and after a beautiful 10 minute boat ride we arrived at a shallow sunny spot where it was on with our fins and masks and into the gentle, waist deep water. The advanced and open water divers headed off with their instructors into the great unknown and we beginners set about learning how to breathe underwater.
We took everything in stages, putting the heavy equipment on in the water where it was easier to handle, getting to grips with breathing through the gear out of the water, then with our faces submerged and only when we were happy with that did we take our feet off the floor and begin to swim in the shallows. After that we gradually deflated our buoyant jackets and submerged down into deeper waters and a different world.
Maddy took charge of the Italians leaving me with my own personal guide in the form of laid back Romero, who cruised along next to me, peaceful as you please and apart from flashing me the OK signal once in a while, he seemed quite happy to let me do as I liked. I lost all sense of direction as soon as we submerged and just swam around anywhere I fancied, through areas of reed beds and seaweed like an eerie underwater jungles, we followed pathways through the rocks and reeds and found wide sandy beds and low rock shelves.
I followed lazy fish to see where they'd take me, peered into the reeds and under rocks looking for hidden fish, and got over excited when I spotted a bright red starfish hidden amongst some slimy twigs. Romero pointed out a baby sand-coloured stingray and tickled the sand around it so I could spot it as it moved, and in one magnificent moment he told me to look up and I saw we were absolutely surrounded by a circle of hundreds of tiny bright silver and blue fish stretching from surface to sea bed. We floated and watched mesmerized by them and their complete disregard for us.
When we eventually emerged I was surprised to learn it had been only 45 minutes, I clambered back into the boat tired but extremely pleased with everything I'd seen and raring to go again. We chatted excitedly in the boat as we were given water and muffins to replenish us and we laughed when Miquel, the advanced dive instructor, came back to the boat raving about their dive, talking about the 3 stingrays they'd seen and the squid that had squirted ink at them, he was almost more excited than we were and I definitely believe that if the instructors who dive all day every day are still that enthusiastic when they dive again, then they have got to be the kind of instructors you want on your team!
Check out Actionsport Pro Dive Mallorca for Try Dives, Dive Courses, certified dives or any one of the multitude of other activities they offer, and check out their facebook page where they post all the great shots of the underwater fun.
I for one am completely sold on scuba diving and will be returning to them to get my open water certificate! Watch this space...
Location
Port de Pollenca (Puerto Pollensa), Mallorca