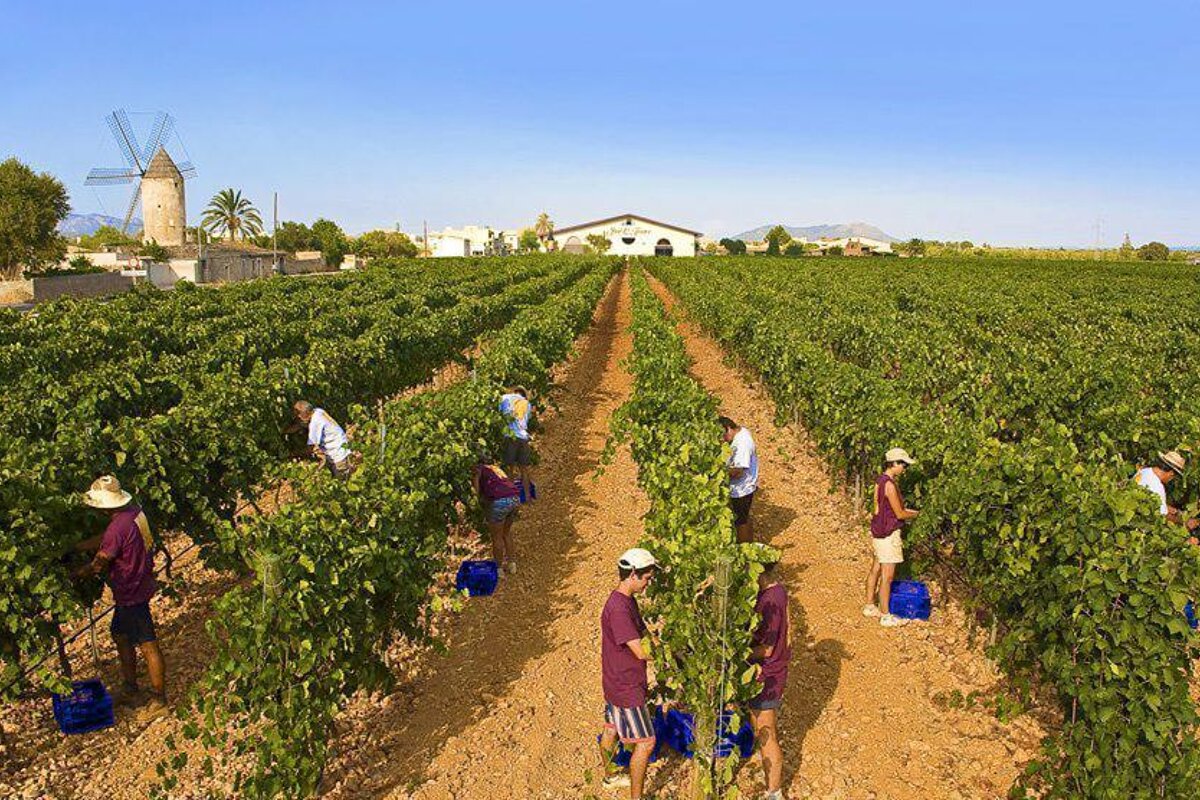 Wines from Binissalem
The area to the north east of Palma, in Mallorca's central plain
Binissalem is the best-known region in Mallorca for wine production. It is here that the rebirth of the industry began in the 1990s.
The Binissalem DO ('Denominació d'Origen' or quality standard) comprises the area surrounding the town of Binissalem, in the centre of the island, and includes other villages such as Consell, Santa Maria del Camí, Sencelles, and Santa Eugenia. Created in 1990, it was the first of the two DO that currently exist in Mallorca.
Approximately 75% of the wine produced here is red, of which the most popular are 'crianzas', aged for less than 24 months. These wines are smooth and elegant, matured in oak barrels for at least 6 months. The main red grape varieties grown in Binissalem is the local Manto Negro, while Callet, Tempranillo, Monastrell, Cabernet Sauvignon, Syrah and Merlot also thrive here. The nature of the Manto Negro grape makes a medium-bodied wine with fruity aromas.
In the Binissalem region, they also produce white wines made mainly with grapes of the local Moll or Premsal Blanc variety, as well as Giró Ros, Parellada, Macabeo, Muscat and Chardonnay. The Moll grape creates fresh wines with hints of green apples and nuts that have a good balance between sweetness and acidity. Sparkling wine and rose are also produced in this region.
The controlling body dictates that wine with a Binissalem DO must contain at least 30% of the Manto Negro grape for red wines, and at least 50% of Moll or Muscat grapes in the white wines. For the past 20 years, wines with the Binissalem DO quality mark have been officially rated as Very Good or Excellent.