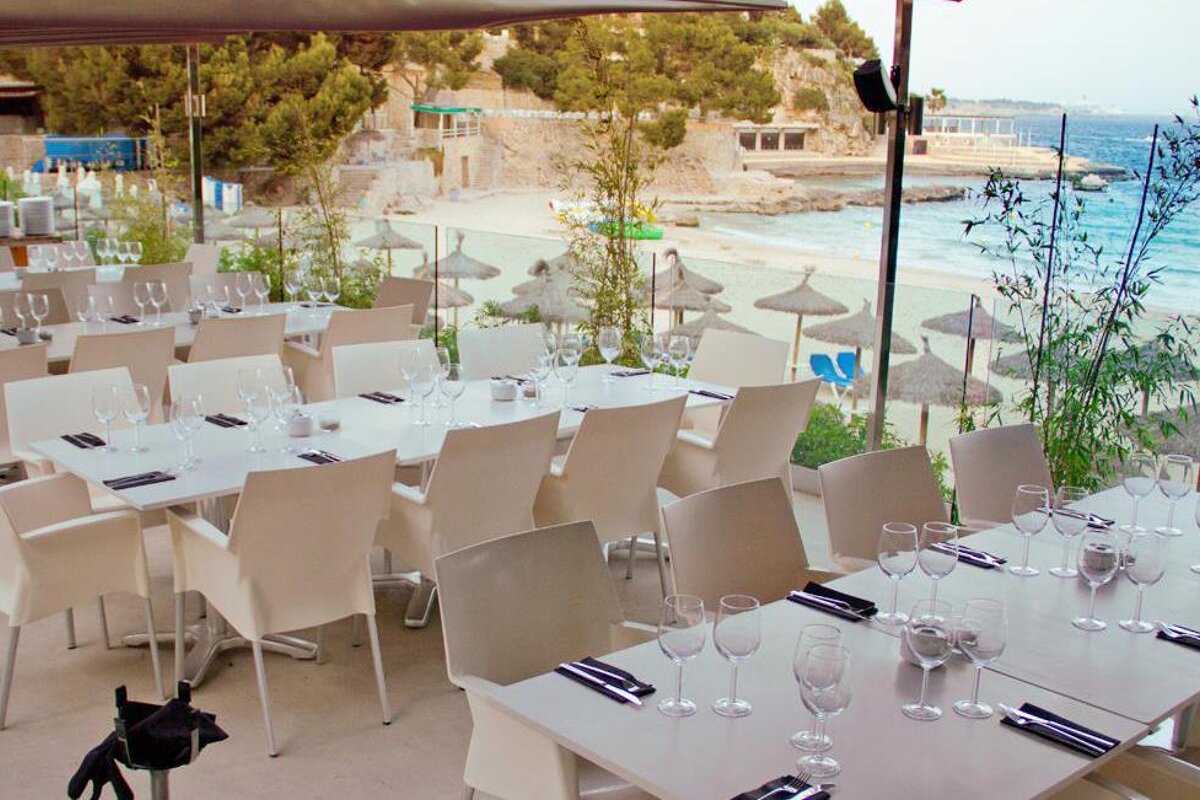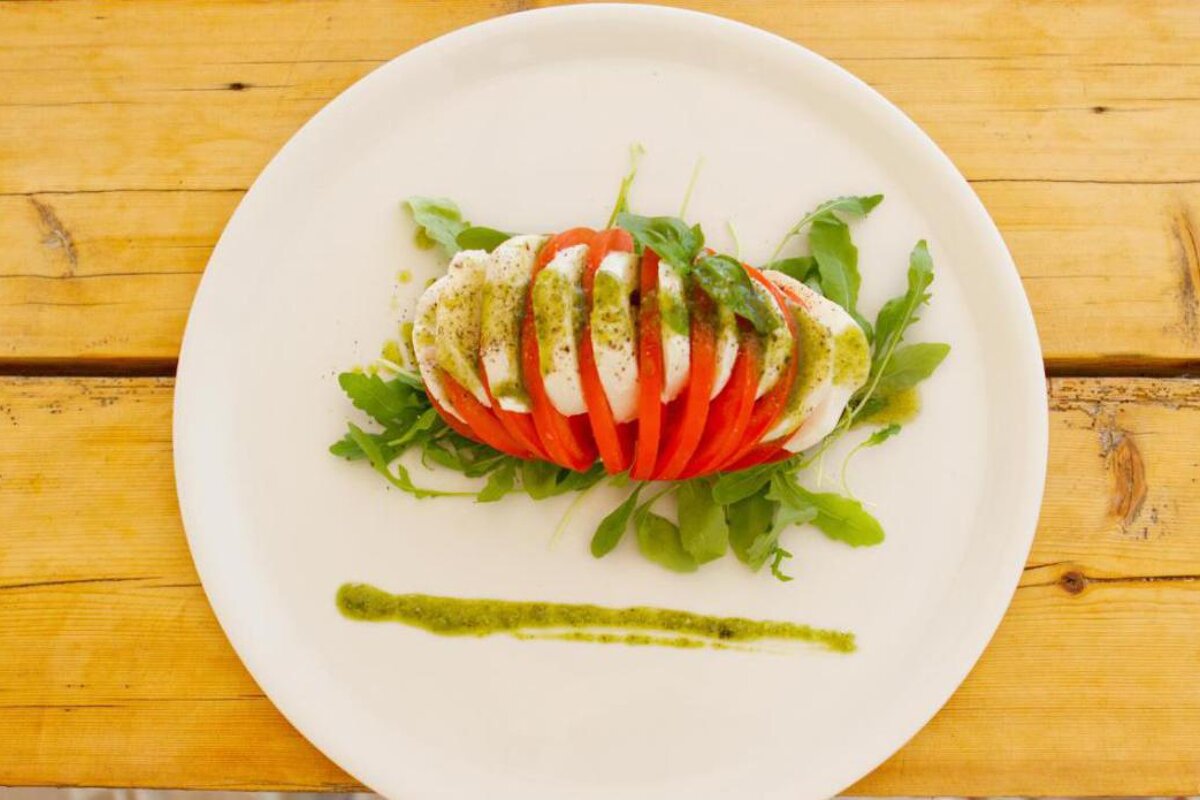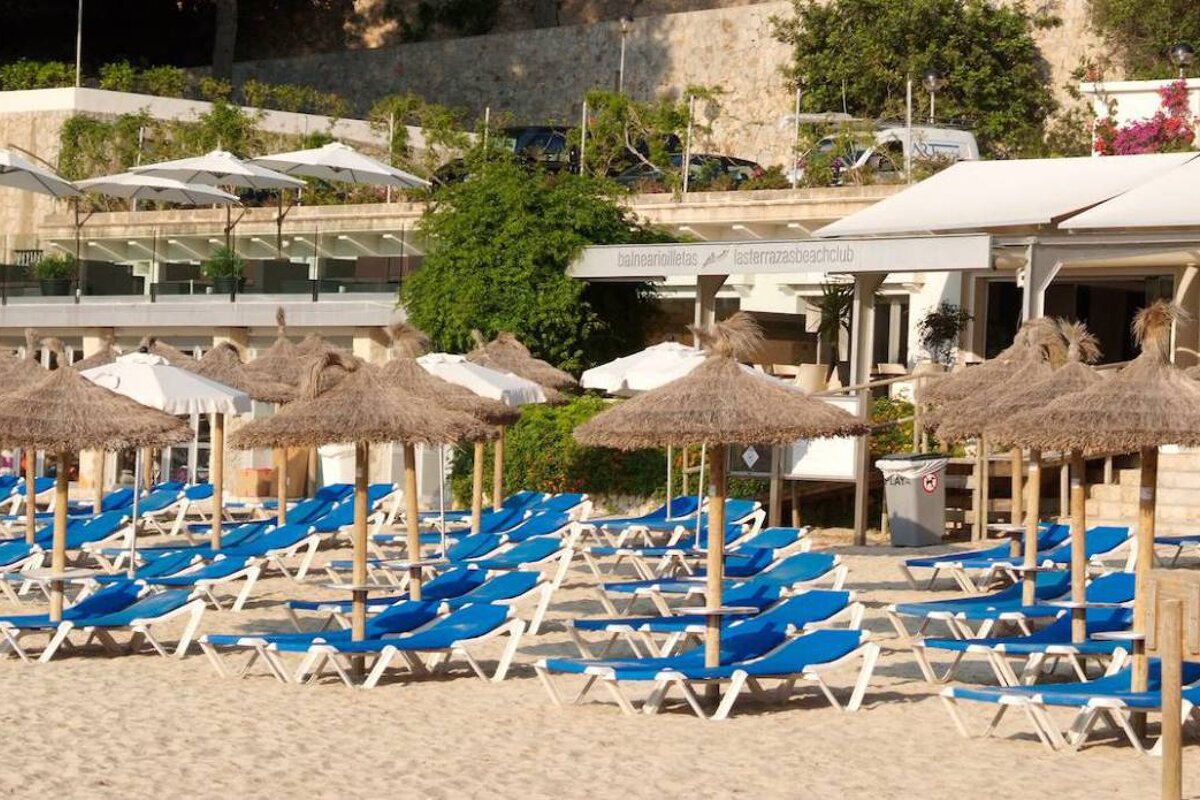 Las Terrazas (Balneario Illetas) Beach Club, Illetes
Fantastic views, wellness centre, restaurant & stylish terrace
This beach club in Illetes (a 10 minute car ride from Palma) is one of the best on the island with its restaurant and terraces overlooking a small sandy beach and a rocky cove.
The restaurant is versatile and dynamic and it adapts to the different times of day: breakfast watching the sunrise, a quick light meal or paella at lunchtime. From a spectacular terrace where the sea and the sky merge, this beach club will surprise you with its details, its atmosphere and its fusion of colour, flavour and rhythm.
They have the most emblematic beach in the area, Illetas, with its crystal clear waters. Revel in a day of sun at the beach with all the amenities they provide (hammocks, parasols, pedal boats, kayaks, changing rooms, showers…), as well as the restaurant, chill out space, wellness centre and parking area, among other services.
They specialise in organising and holding events. Based on clients' preferences, they advise, plan and carry out your project. Company incentives, birthdays, communions and weddings.
Open 10:00-17:00 (March, April, October & November), 09:30-23:30 (May-September).
Watch this
The Bar
Enjoy a fresh Mediterranean menu and a large assortment of cocktails, all with the best musical ambiance created by the resident DJs.
The Restaurant
As evening starts to set in, the restaurant becomes a space where diners can enjoy imaginative and contemporary Mediterranean cuisine that combines seasonal ingredients with the best of Mallorcan tradition. Nowhere else gives you the chance to enjoy an exquisite dinner with the moon and the sea as witnesses.
Visitor comments
"What an awesome restaurant - beautiful location with great staff and lovely fresh food. The kids loved it and the incredibly friendly staff made us feel really welcome. And what an incredible place to chill and watch the world go by!" - Trip Advisor
"Great food - be it nibbles or meals. Lovely attentive staff. Can't fault it in any way." - Trip Advisor
"Beautiful place to eat at any time of the day but especially when the sun is going down as it overlooks a beach lovely food quite pricey but worth the money." - Trip Advisor
Directions
The beach and parking nearby can get crowded so we recommend getting there early if you want a top spot. At night the restaurant is open until 02:00 and reservations are possible after 17:30. If you're arriving by boat, they'll soon have a zodiac service to shuttle you to shore.
Location
Illetes (Beach Resort), Mallorca