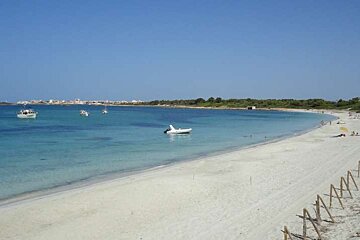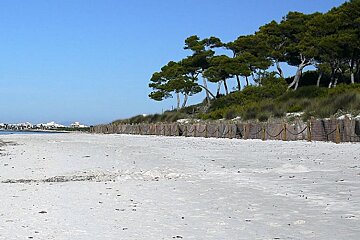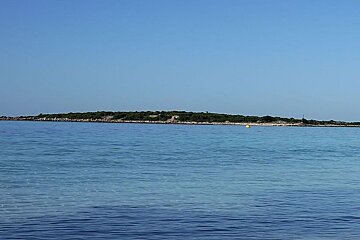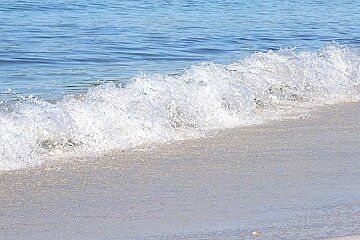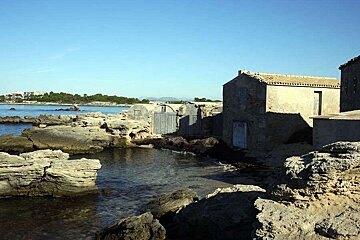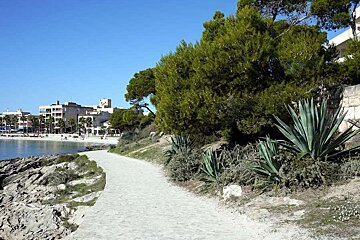 Es Carbo Beach, Colonia de Sant Jordi
Large remote beach in the south east of Mallorca
If you are looking for a beach where you can get away from it all, then Es Carbo may be the one for you. A 30 minute walk east from Colonia St Jordi in the south of Mallorca, it is a vast stretch of white sand that sits in a protected bay.
It is completely lacking in facilities and is about a 2.3 km walk from Colonia St Jordi. Hence the peace and quiet when you finally manage to get here. If you can, try and sail here instead - but watch out when anchoring as the bay is shallow with a depth of 2.5 metres at 250 metres from the shore.
It's popular with yachts too, who moor in the bay and whose passengers come to play on the beach. The Spanish Royal family have been known to spend time here.
Remember that are no facilities here, just wild nature - Mallorca at it's best.
Setting & Location
Follow the path from the marina in St Jordi to the east and you'll pass by another small but lovely beach, Es Dolc. Further on is a deserted fishermans cottage and after this, the next headland marks the beginning of the very long and deep stretch of golden sand known as Es Carbo beach.
Water Safety & Clarity
There is an island in the bay (na Molina) that provides protection from the open sea, so the waters by the beach are calm and inviting. The sea is shallow and pristine, and there is plenty of room to play on the beach itself.
Beach Quality
The fine sandy beach is 1400 metres long, with a depth of 45 metres. Dunes lie to the rear of the beach, but these are fenced off as it is private and protected land. They are home to sea birds and local vegetation like marine thistle and marine iris.
After a storm it does suffer from seaweed build up by the shore, but the beach is deep enough that there is always space to lie on the sand.
Location