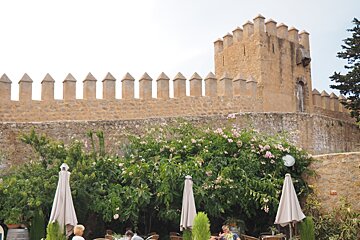 Santuari de Sant Salvador, Arta
A walled fortress above the town of Arta in the north east of Mallorca
Much of this 4000 square metres complex has been restored so that you can now see the remnants of the medieval fortress that it once was.
The stone turrets line the top of the metre-thick walls. The views from here sweep over the rooftops of the medina-like old town and beyond to the bald, bumpy peaks of the Serra de Llevant.
The walls were built in the 14th century to protect the town from pirates or invaders. There are walkways and a simple cafeteria along the walls, and a neoclassical church, which was built in 1832.
When to come
Open every day from 08:00 to 18:00.
Location