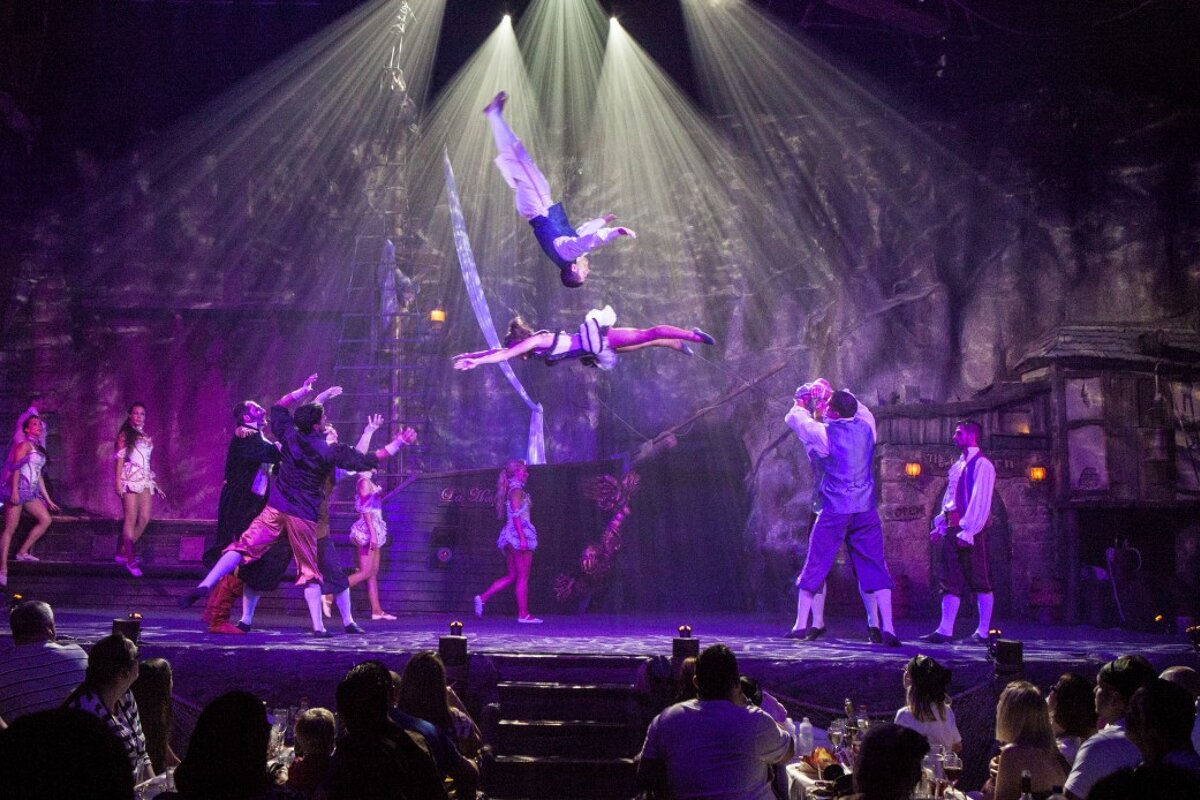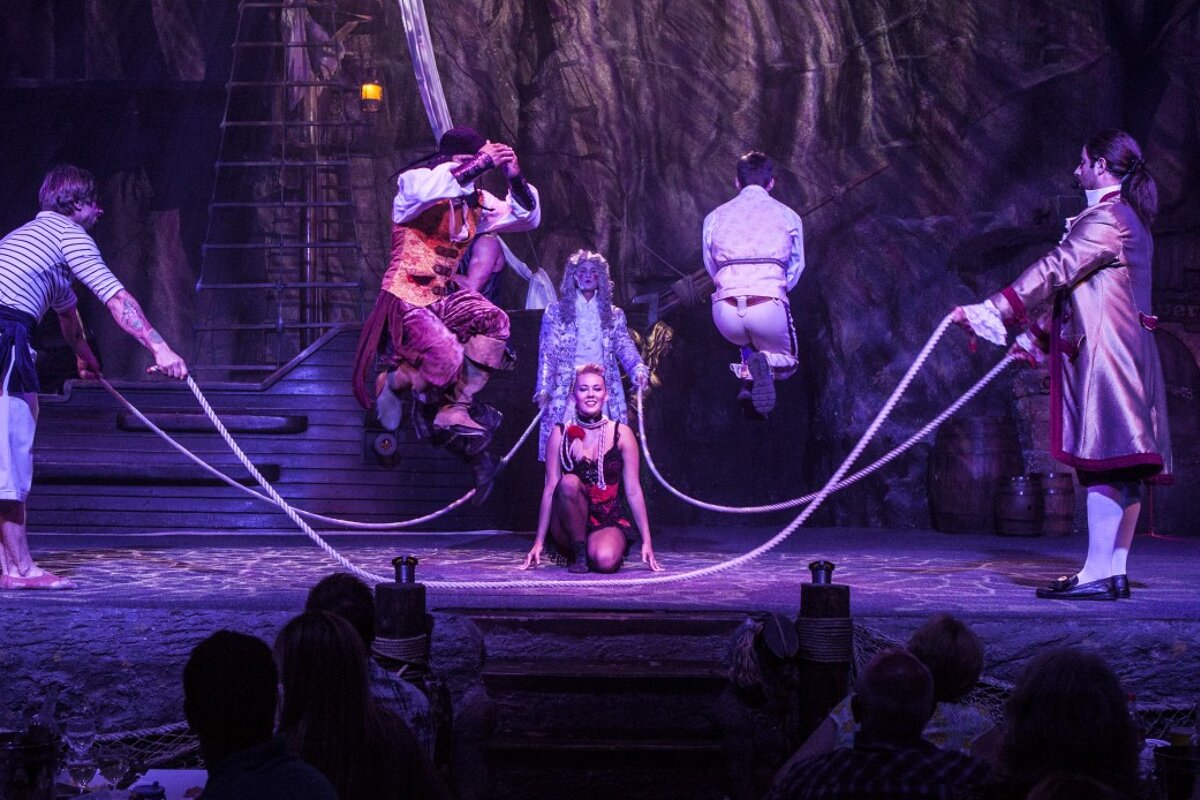 Pirates Adventure Cabaret Show, Magaluf
Acrobatic stunts, comedy and dance - a swashbuckling adventure!
Featured in: Shows
Updated
The Pirates Show is one of the most popular nights out on the island, and quite rightly so! Pirates is a high-octane, swashbuckling adventure spectacle, with world class acrobatics, thrilling stunts and breathtaking dancing, all performed on a specially designed stage in Magaluf.
Established in 1975, Pirates has established itself as one of the must-see shows while you are in Mallorca; over 3 million people have enjoyed the unique blend of action, thrills, comedy and fun.
For a family night out Pirates is the adventure of a lifetime! Set sail with Sir Henry Morgan and his band of brave buccaneers as they do battle with their evil French foes to save the treasure. Escape to a magical world of action, thrills, comedy and fun for an experience that you will never forget. The show is accompanied by dinner and lashings of 'pirate punch'.
Watch this
Contact
Address
Calle Joaquin Sorrolla 17 Bajos
07181
Location
Magaluf, Mallorca