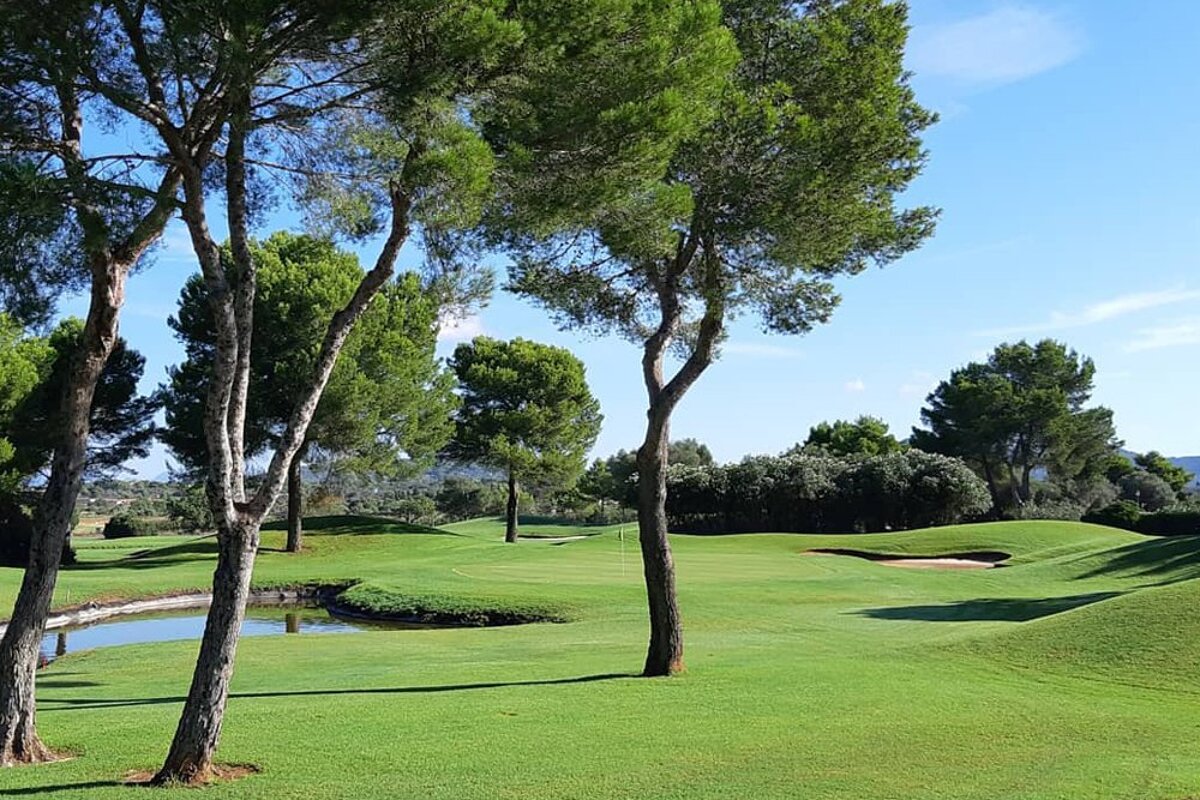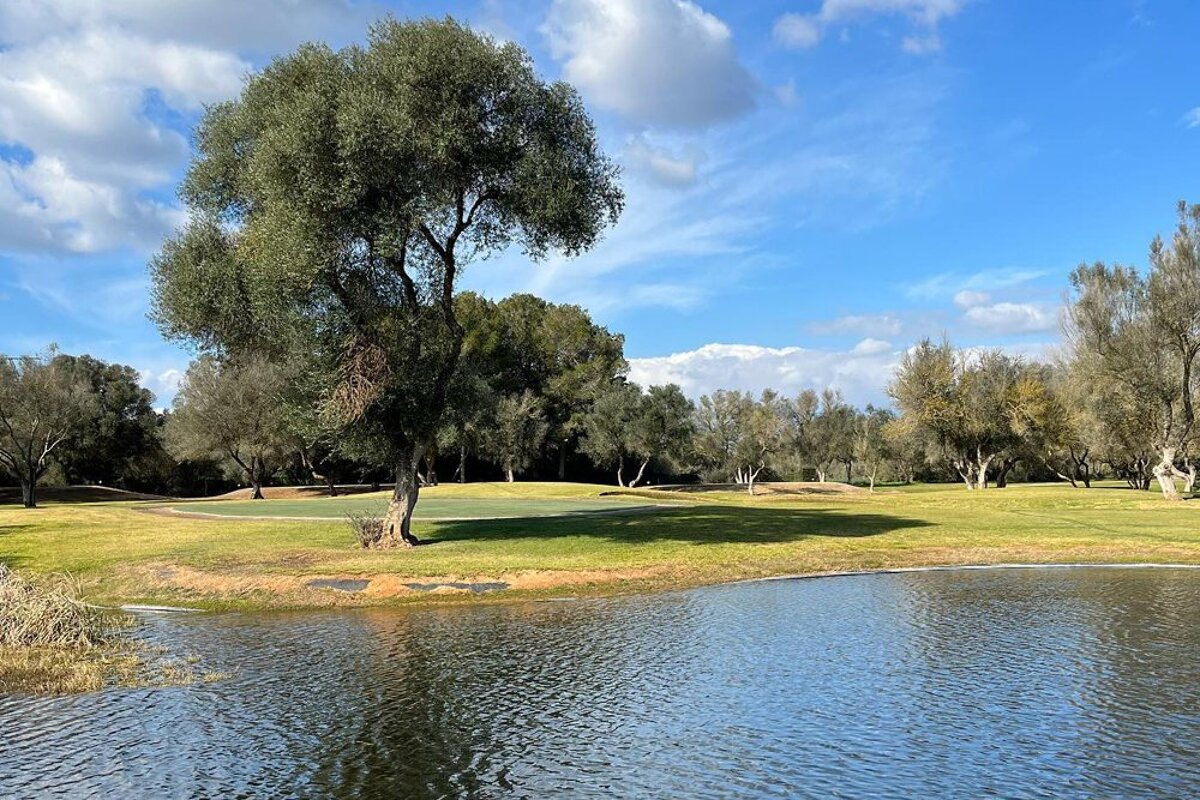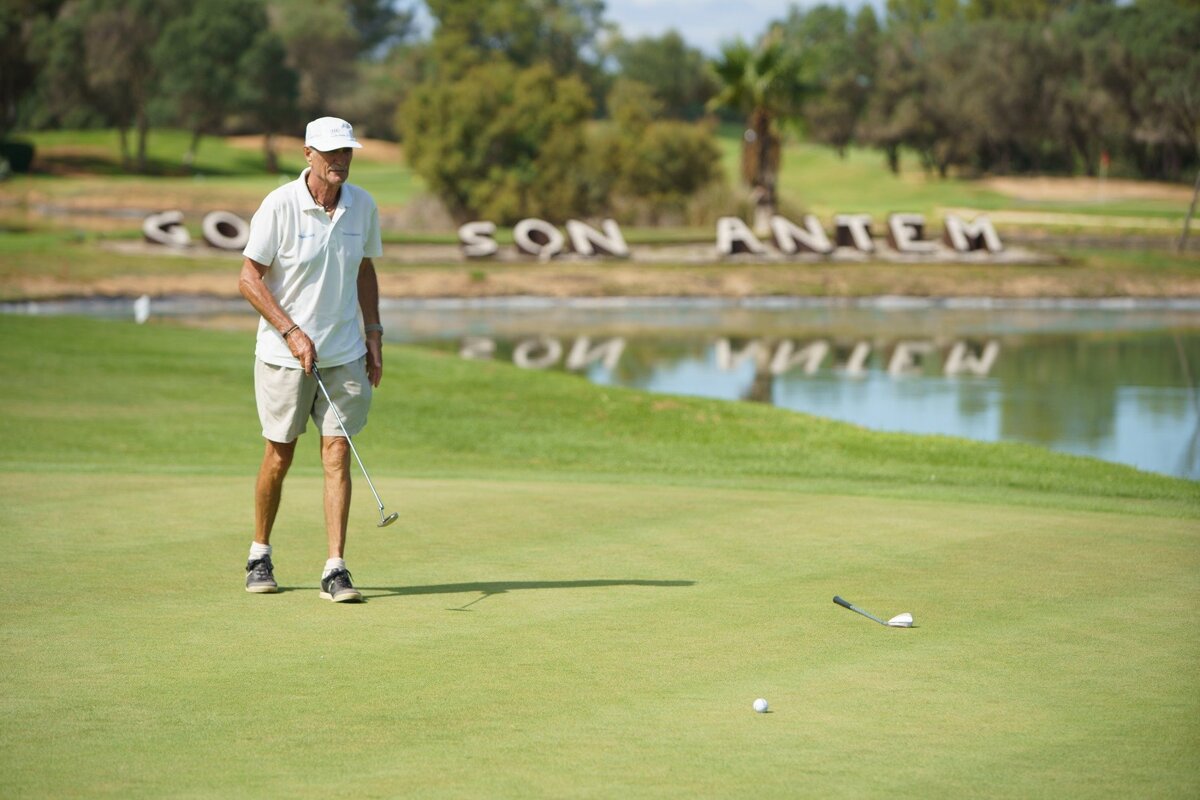 © http://golf.marriott-vacations.com
Son Antem Golf Course, Llucmajor
Two 18-hole golf courses in central Mallorca
There are two courses at Son Antem Golf Club - the masterpieces of Francisco López Segalés, one of Spain's leading course designers. Since 1990, he has designed courses in all the major resort areas of Spain. With Son Antem, Segalés has garnered rave reviews from professional golfers and vacationing ones alike.
The East Course is built on an old hunting estate and is a par 72 layout. It is more suited to beginners and intermediate golfers, with easier holes to start with, and more challenging ones as you reach the end. Fairways are relatively wide, with the approaches to the greens requiring some accuracy to ensure a degree of success on the greens. Five lakes are situated throughout the course.
The par 72 West Course opened in September 2001 and provides an exciting challenge for golfers of all skill levels. The fairways are tight, and the course is laid out in open countryside, providing a true championship experience. The course features three lakes around which there are five holes. Woodlands surround the course and the gently sloping hills provide a picturesque experience of Mallorca.
Several key European golf tournaments have been held at Son Antem, including the Audi Quattro Cup and the Mallorca Cup.
Location