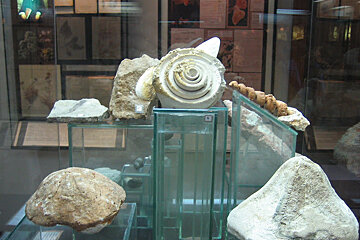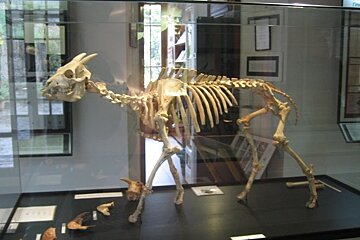 Museu Balear de Ciences Naturals, Soller
Museum of Natural Sciences in Soller
This museum is a naturalist entity dedicated to exhibiting and conserving the natural heritage of the Balearic Islands and making the general public aware of the importance of its preservation.
The Museu Balear de Ciències Naturals is the culmination of an idea that originated amongst a group of naturalists, enthusiasts and specialists in different branches of Biology and Earth Sciences. In 1980, they decided to found an association whose purpose was the creation and upkeep of a natural history museum and botanical gardens in the municipality of Sóller that dealt, principally, with the Nature to be found in its geographical surroundings. On 9th May, 1992, the Museu Balear de Ciències Naturals and the Jardí Botànic opened their doors to the public.
It has five exhibition rooms, an audiovisual and conference room, a reading room and library, services, a nature classroom to carry out educational workshops, plus various spaces dedicated to storing collections, consultation and work.
The collection includes fossils and artefacts that explain the history of natural sciences in the Balearic islands, such as photographs, specimens, reproductions and documents of the naturalists who have visited or worked here.
Visitor comments
"This little treasure housed in a historic Soller house on the main Soller- Port Soller road, is thankfully not a monstrous, interactive pleasure dome. It is an old fashioned, tranquil museum and has a wonderful library room. The displays of microfossils, fauna and flora are fascinating and there is even a sample of myotragus, the little mouse-goat that put Mallorca on the scientific map as it was never discovered elsewhere. it became extinct 3000 years ago and is a wonder to behold. There's a tiny gift shop and the joy of the museum is that after a visit one can stroll straight into the botanical Gardens next door!" - Trip Advisor
"This excellent bijoux natural history museum set on three floors of a beautiful old authentic turn of the century house, is curated by the indefatigable Carolina Constantino. It catalogues the wonderful fauna and flora of the Baleares and has special collections by nature experts Guillem Colom Casasnovas and Joan Bauza as well as a specimen of myotragus (ground floor), the little mouse-goat that put Mallorca firmly on the map when it was discovered in 1909 by Dorothea Bate, an English fossil hunter with the Natural History Museum in London. There is a little shop and library room (worth a peek), as well as simple refreshments. The museum adjoins the lovely botanical gardens so a joint visit is essential. It is crucial that holidaymakers to Soller make every effort to pop by to support this non-profit making gem. It is now without state funding so every centimo and euro counts!" - Trip Advisor
When to come
Opening times are 10:00-18:00 from March to October and 10:00-14:00 from November to February. Closed on Monday, as well as January 1st & 6th, Easter and December 25th.
Location