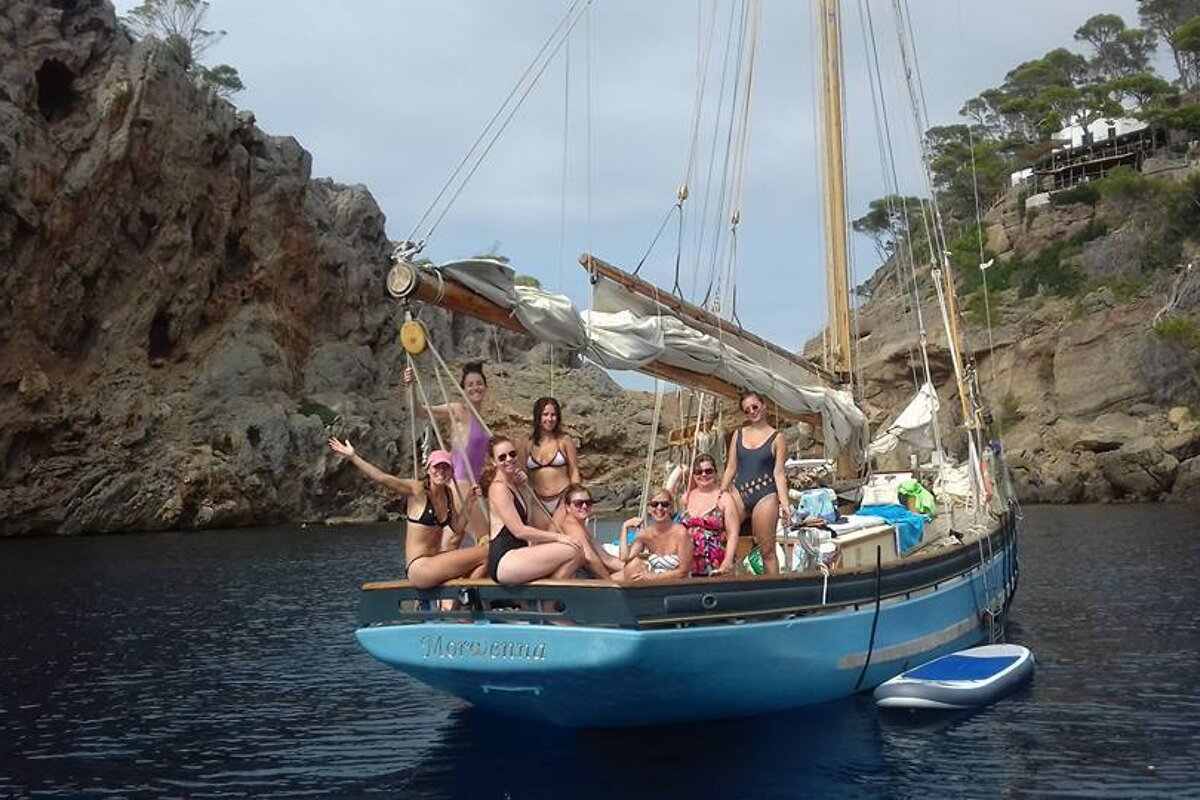 Eco-friendly boat trips in Mallorca
Bonnie Lass Charters reduces single plastic use this season
Our oceans are drowning in plastic. The pollution of single-use plastics is one of the hottest topics on online forums, blogs and social media posts these days. One company in Mallorca, Bonnie Lass Charters, has made it their aim this summer to reduce single-use plastics on board their boats.
The Mediterranean Sea has one of the highest levels of plastic pollution in the world, a circumstance that Roo and Pete, owners of Bonnie Lass Charters, are determined to fight. In order to do that, they've taken a list of measures including abolishing the use of single-use plastic bottles on their boats from March 2018. They will also be involved in local beach cleans with Asociación Ondine, a non-profit that wants to recover the rich biodiversity of the Mediterranean with which they have been collaborating for years. Bonnie Lass will participate in their Dos Manos ("Two Hands") beach clean-ups which are organised once a month and include underwater clean-ups.
They have also turned their office in Port de Sóller into an environmentally-friendly hub. They now boast a Cleanwave Refill Centre where you can fill up your reusable bottles with clean, drinkable water free of charge - only in the Balearics, 1.5 million plastic bottles are used every day. They have also installed a Viveco outlet and pick-up point, offering sustainable, functional (and stylish!) alternatives to everyday products including wheat drinking straws, bamboo cutlery, organic cosmetics and stainless steel containers.
Bonnie Lass have been committed to the protection of the Mediterranean waters since the beginning. Their classic 17-metre ringnetter, built in Scotland in 1949, volunteered in two Stingray Surveys carried out by Asociación Ondine in 2014 and 2015 as a research vessel. Their first Dos Manos cleanup took place in 2016 when, together with other organisations, they collected and recycled over 80kg of plastic and debris. In 2017, they participated in a Marine survey at Sa Dragonera Island.