Get your food-fix at Mercado Gastronomico
What NOT to miss on a trip to one of Palma's most popular 'foodie' venues
The Mercado provides a great venue for a casual catch up with family, friends and colleagues over a glass of beer, wine or vermouth plus of course some fabulous food. Opened in June 2015, it's located within the very attractive complex known as S'Escorxador – the site of the city's former slaughterhouse.
The building itself dates back to 1905 and is a huge warehouse building with very high ceilings providing a lot of natural light and a very convivial atmosphere.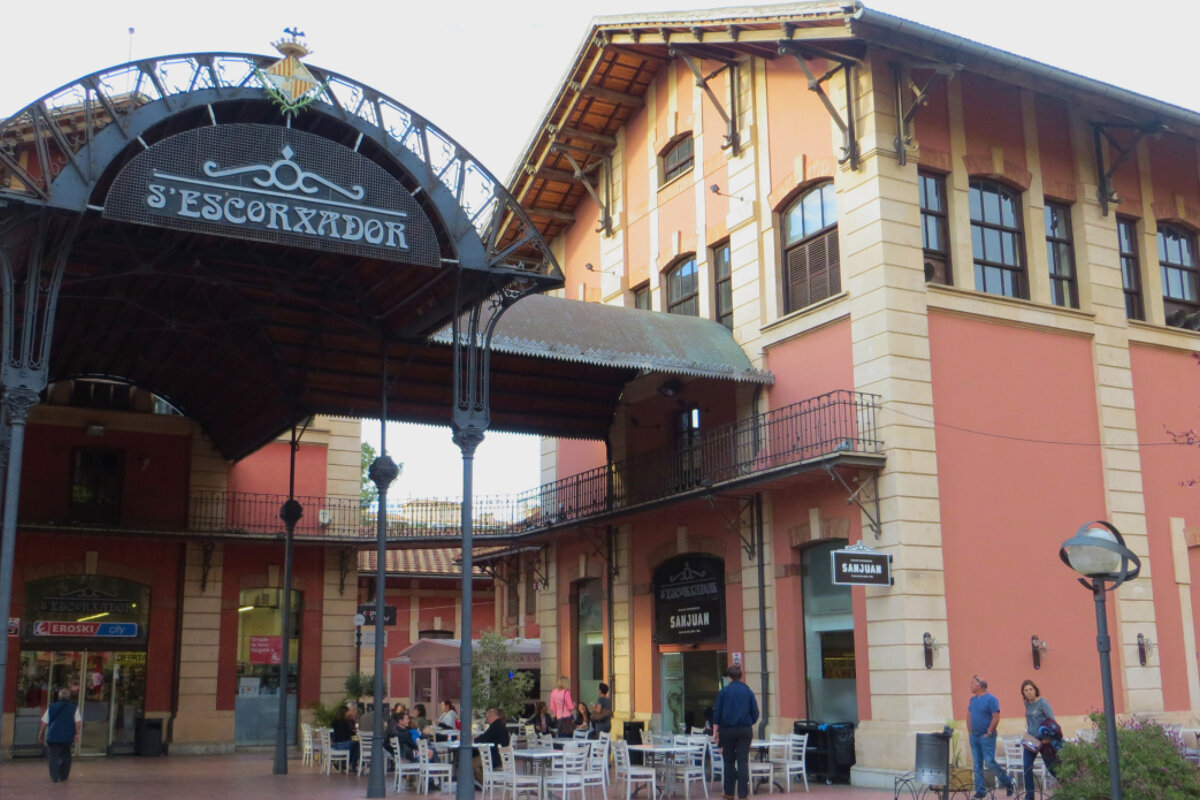 ---
Inside you will find 18 food outlets in total, all within the same building, offering a range of products including pintxos, tortillas, croquetas and tapas, oysters and seafood, Hungarian goulash, Thai curries, pizza and pasta, and fabulous burgers and steaks. If you are looking for a drink then prices are fairly standard for a beer (a medium size "copa" is EUR2.20) and soft drinks, and each unit has a selection of wines all of which are also reasonably priced. Wines range from Mallorcan (obviously) plus offerings from Rioja, Ribera, Rias Baixas and Toro, to name but a few. There is also a good selection of cava which average around EUR3 per glass. "Vermut y Tortillas" specialises in a wide range of vermouth which is particularly in vogue in the Mallorcan capital at the moment. In addition, they offer some very tasty tortillas freshly made to order with chicken, sobrassada (the Mallorcan spicy sausage), octopus, tuna and piquillo peppers.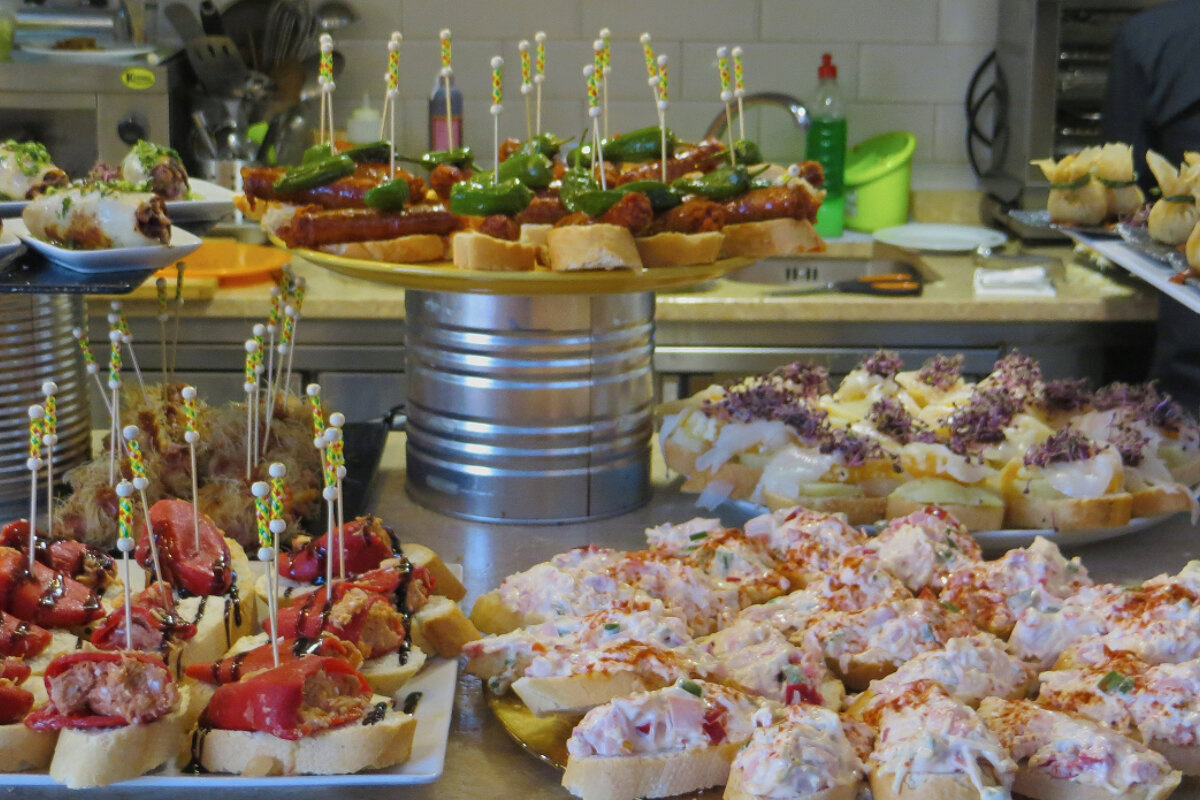 ---
To give you a flavour of what else is on offer, see our recommendations below:
"Cocina Japonesa" offers a wide range of sushi, sashimi, ceviche and nigiri featuring tuna, salmon and octopus.
"Fideuas" prepares noodles to order with teriyaki chicken, seafood and vegetables.
"Llonguets & Products Mallorquin" offers hot and cold llonguets (the local bread rolls) with fillings ranging from steak, chicken, sobrassada, steak tartar and tuna tartar.
"Carnes a la Brasa" specialise in various cuts of Argentian steak with Entrecôte, Beef Tenderloin and even T-Bone.
Finally, the "Hamburguesa" produces the most amazing and flavourful burgers that I have ever tasted, with some very original toppings. Try the "Kaloc" with sobrassada – superb.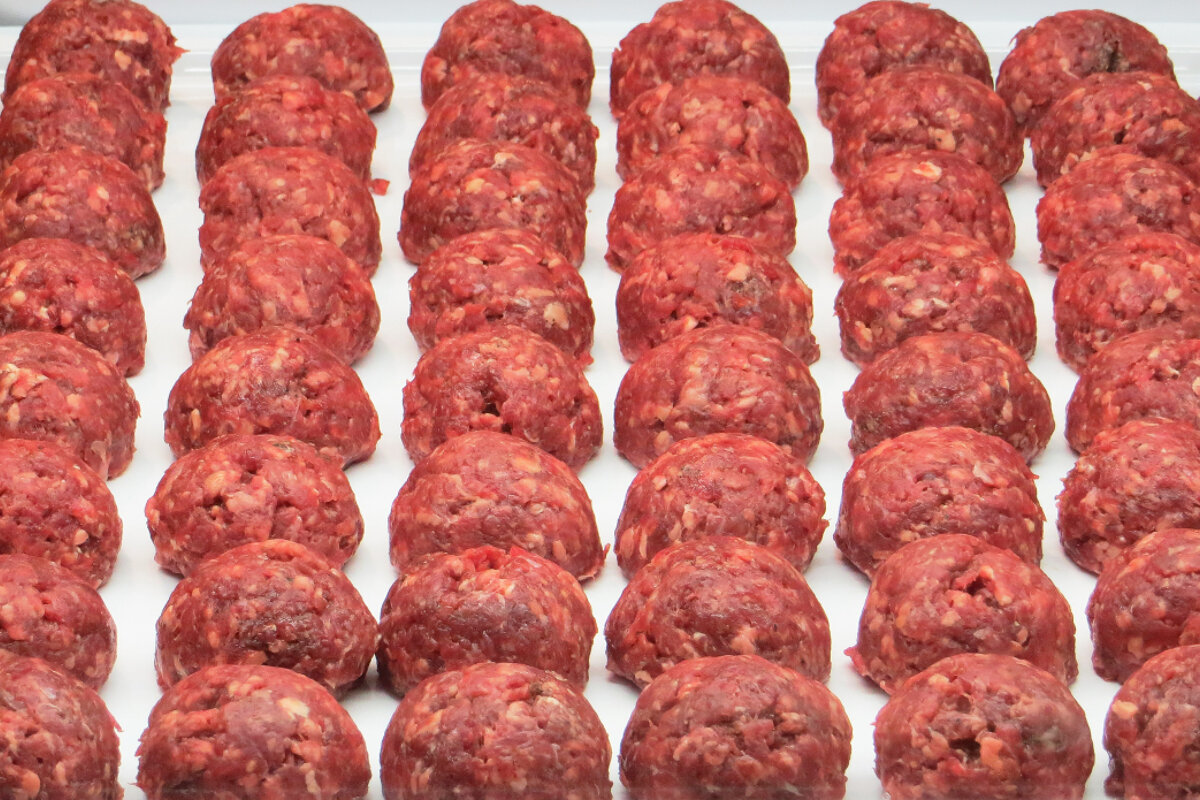 ---
The Mercado holds regular events at the weekends and I recently attended a fashion show on a Friday evening in April. It is generally at its busiest on Fridays and Saturdays and has live entertainment by way of a DJ or a band from Friday through to Sunday. There's also a huge outside terrace area which is particularly popular on warm balmy evenings.
Upstairs you'll find additional seating plus some very stylish and funky bathrooms.
There is even a small cinema in the complex, the Cine Ciutat, which shows films in French, Japanese and English, all with Castillian subtitles.
---
How do I get there?
The Mercado is located just north of the city centre and takes around 20 minutes to walk. My preferred route takes you along Carrer de Blanquerna, the very trendy up and coming and recently pedestrianised area full of lively bars and restaurants. From Plaça Major, head north-west towards Carrer de Sant Miquel for 100m. Turn left onto Carrer de Sant Miquel for 650m and left again onto Avinguda del Comte de Sallent for around 80m, then right onto Carrer de Blanquerna. When you reach the top of Blanquerna, simply turn right on Carrer de l'Emperadriu Eugènia and you'll see the Mercado on your left.
How much is the entry?
There is no entrance fee
What are the hours?
Monday to Wednesday: 12.30pm – 11pm
Thursday & Friday: 12.30pm – Midnight
Saturday: 12pm – Midnight
Sunday: 12pm – 11pm
Additional Information:
You can get information on what is happening and upcoming events at the Mercado via their Facebook page.