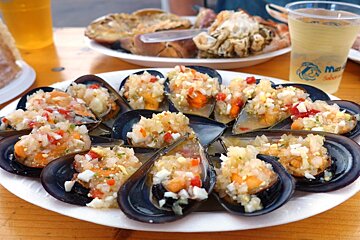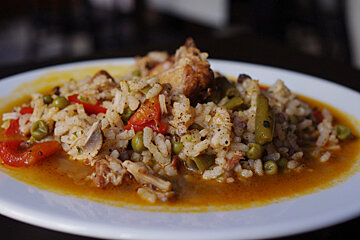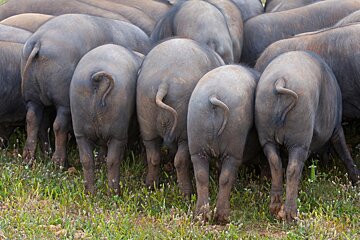 © Stuart Pearce Photography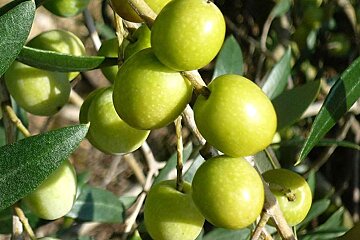 What's on the menu in Mallorca?
Perfect portions of pork, paella and panades
So what exactly can you expect when you step off the plane into the heat of Mallorca, check into your hotel and then immediately remember that you haven't eaten since breakfast... When you hit up the local restaurants, markets and cafes, what will you find?
Regardless of the number of McDonalds or similar fast food joints, coffee shops that serve up the usual Starbucks type cakes and Italian restaurants where you can have your fill of pasta or a nice woodfire pizza, nothing beats eating fresh local produce, cooked the traditional way.
Mainly based on pork, fish and vegetables with generous use of garlic and olive oil, it is hearty peasant fare steeped in tradition and rooted in local ingredients.
Not long ago every village would celebrate the matança, the winter slaughter of pigs, with songs and dancing and the making of hams and sausages for the coming year. Sausages come in several varieties - sobrassada (raw minced pork with hot red pepper) and botifarró (cured pork with blood), as well as spicy chorizo from Spain. And no bar would be complete without its jamon serrano, a whole cured ham displayed on an attractive slicing-board.
---
A side effect of the matança (traditional slaughter of pigs in winter) was frit mallorqui, a fry-up of the most perishable offal with potatoes, onions and tomatoes. Nowadays you find it on menus alongside tumbet, a Mallorcan-style ratatouille of aubergines, potatoes and peppers in olive oil, and sopes mallorquines, a thick broth of thinly-sliced brown bread and vegetables. Other classic dishes include llom amb col (pork wrapped in cabbage with pine nuts and raisins) and lechona asada (roast suckling pig).
---
Paella is not specifically a Majorcan dish but it is widely available; paella ciega (blind man's paella) comes without bones. The local equivalent is arros brut ('dirty rice'), saffron rice cooked with chicken, pork and vegetables. Fish is mostly imported and frozen - restaurants have to state this - but lobster, prawns, sardines and sea bass are all good. The latter, baked in rock salt, is a Mallorcan speciality. Seafood is celebrated in several festivals throughout the year, with one of the best being the Gran Fiesta del Marisco, where you get to try and taste a delicious selection of crayfish, octopus and crab...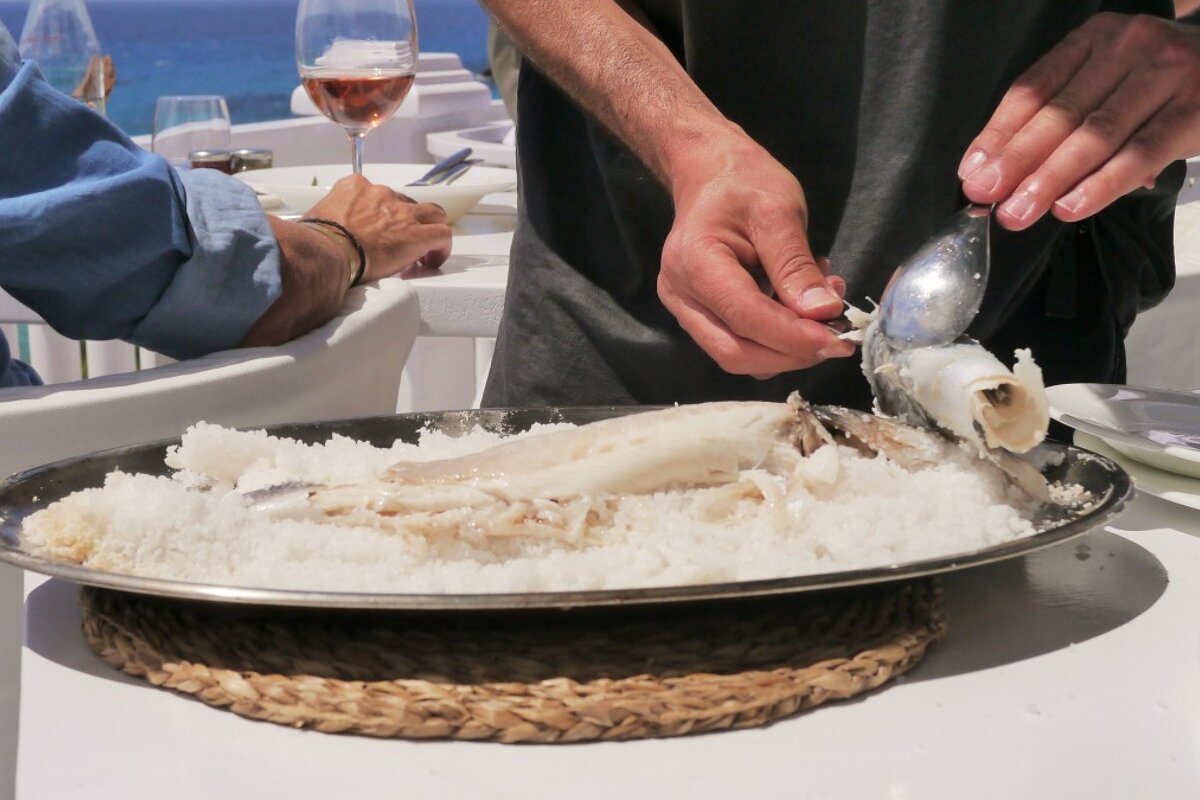 ---
Desserts may not be Mallorca's strong point - often the choice is between helado (ice cream) and flan (creme caramel). But when they do them...they do them well. An interesting alternative is gato de almendras, almond cake served with toasted almond ice-cream. Mallorcans are very proud of ensaimadas, fluffy, spiral-shaped pastries dusted with sugar and filled with anything from pumpkin jam to sobrassada sausage; the secret ingredient is said to be the lard in the pastry.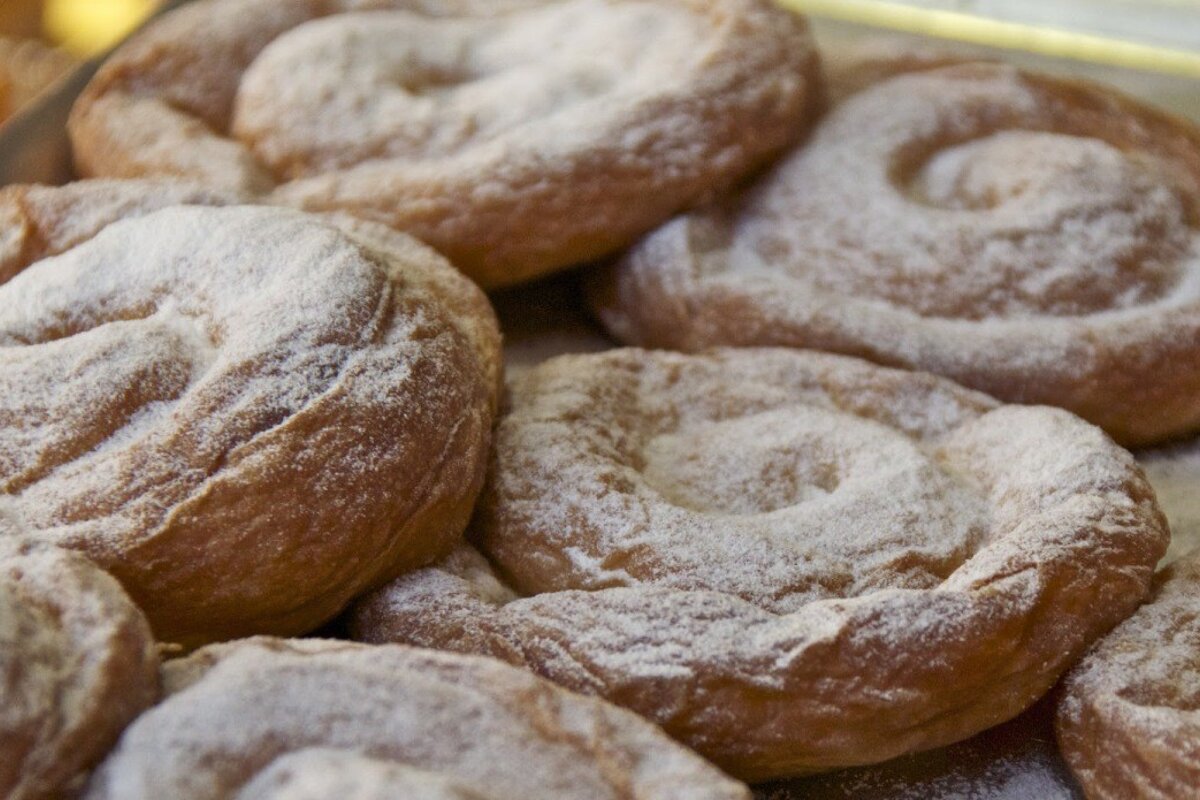 ---
Whether you fancy sampling the traditional side of Mallorcan cuisine or would rather opt for the more modern approach, there is no doubt that the fresh Mallorcan produce makes for some of the most delicious food in the world. Eating out in Mallorca is unpretentious and about enjoying the food in good company. So sit back relax, make your menu selection and enjoy a lively atmosphere and a good time with friends and family.