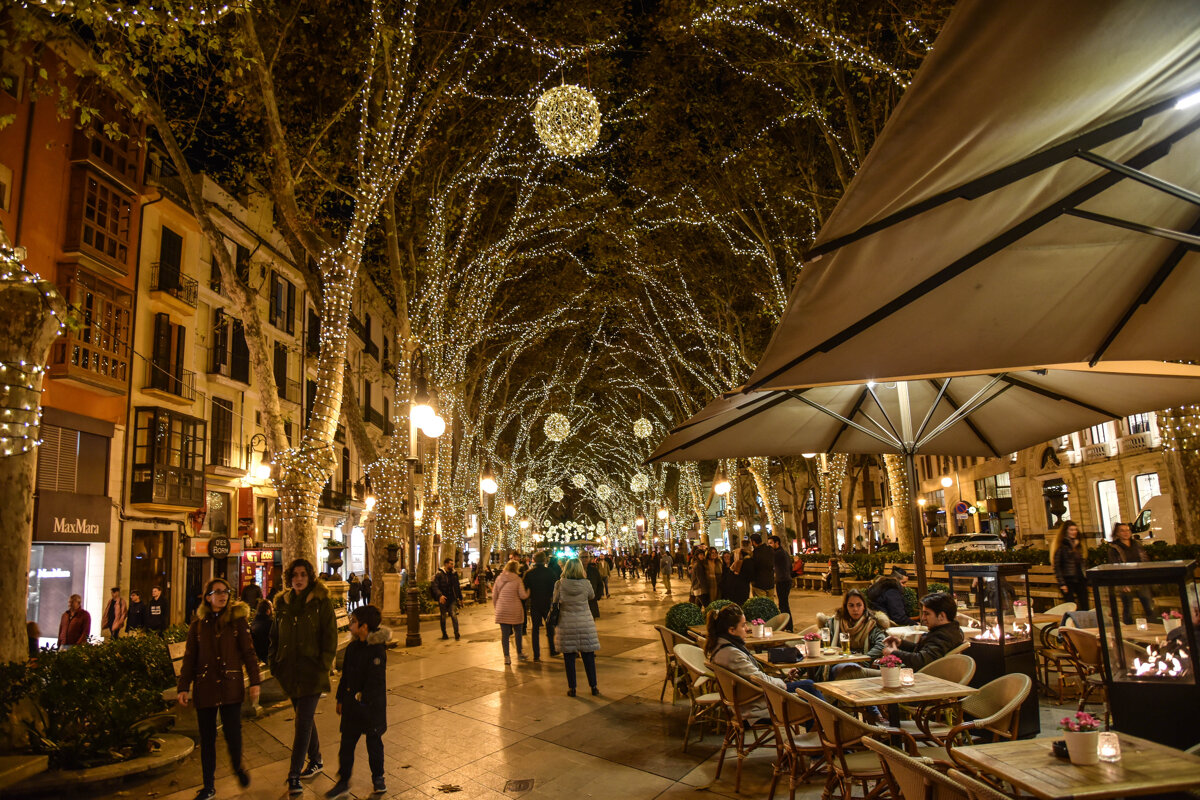 Christmas & New Year in Mallorca - The best things to do
The festive season is now well and truly upon us
With a dash of Mallorcan glamour and a tonne of local good cheer, the beautiful island of Mallorca glitters and shines over Christmas and New Year, making it an ideal place to visit during the Christmas break.
A time to relax and enjoy the company of family and friends and, of course, for the little ones to meet Father Christmas and to be spoilt with gifts and love. All across Mallorca at Christmas time you'll find traditional sweets, fireworks and streets hung with twinkling lights. Dine at cosy restaurants with stone cave walls and open fires, go to midnight mass in the local church or listen to live music spilling out over a busy square and coloured lights reflecting off the water.
The island boasts many Michelin Star and fine dining restaurants so you certainly won't be lacking in choice for a family meal or a special dinner with a loved one.
When New Year's beckons, the whole island gathers for a celebration. New Year is called 'Año Nuevo' in Spanish and New Year's Eve is 'Nochevieja', so watch out for any advertised events with these names. While New Year's Eve is brought in with fireworks and parties, the Spanish traditionally celebrate on January 6th, the 'Día de Reyes' or Three Kings Day with a feast, so you'll also find some elaborate dining events and traditional parades and festivals well into the beginning of January.
The whole island is putting on an action-packed schedule of events over the festive season. Here's our guide to the top things to do over Christmas and New Year in Mallorca.