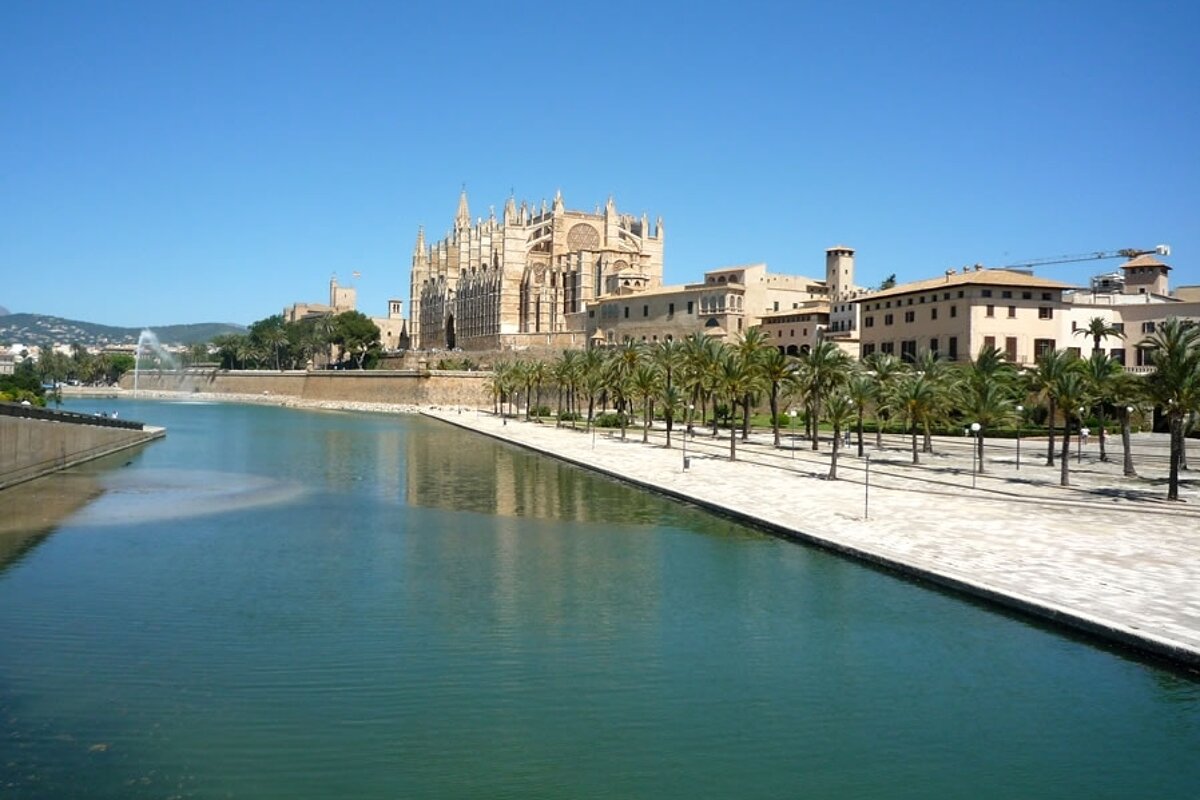 Parc de la Mar, Palma de Mallorca
Public space in front of the cathedral
Until the 1960s the sea reached up to the city walls, providing the perfect reflection for the cathedral. When the building of a new road changed all that, an artificial lake was constructed to reproduce the effect.
The park around the lake is now a popular weekend and summer spot, with several cafes, a mural donated by Joan Miro and an art gallery in the vaults of the old city walls.
Sit beneath the palm trees gazing up at the cathedral and try to imagine the travellers of days gone by arriving at this same spot from the sea by boat. The park also hosts a number of events, concerts and festivals throughout the year.
Visitor comments
"Whether you'll walk along the water, or just quietly sit on one of the benches and practice people watching, it's a peaceful and rewarding experience. Especially if you are coming after walking to the Bellver Castle or the Cathedral. Enjoy!" - Trip Advisor
"This area is quite nice to relax and recoup, the moving water seems to cool the air a little and give back enough energy to carry on with the sightseeing. Good views of the port from here also." - Trip Advisor
"This is so beautiful and an absolute oasis when the city is very hot (33 degrees when we were there). I totally fell in love with this water park and could have spent all day there looking at it." - Trip Advisor
Location