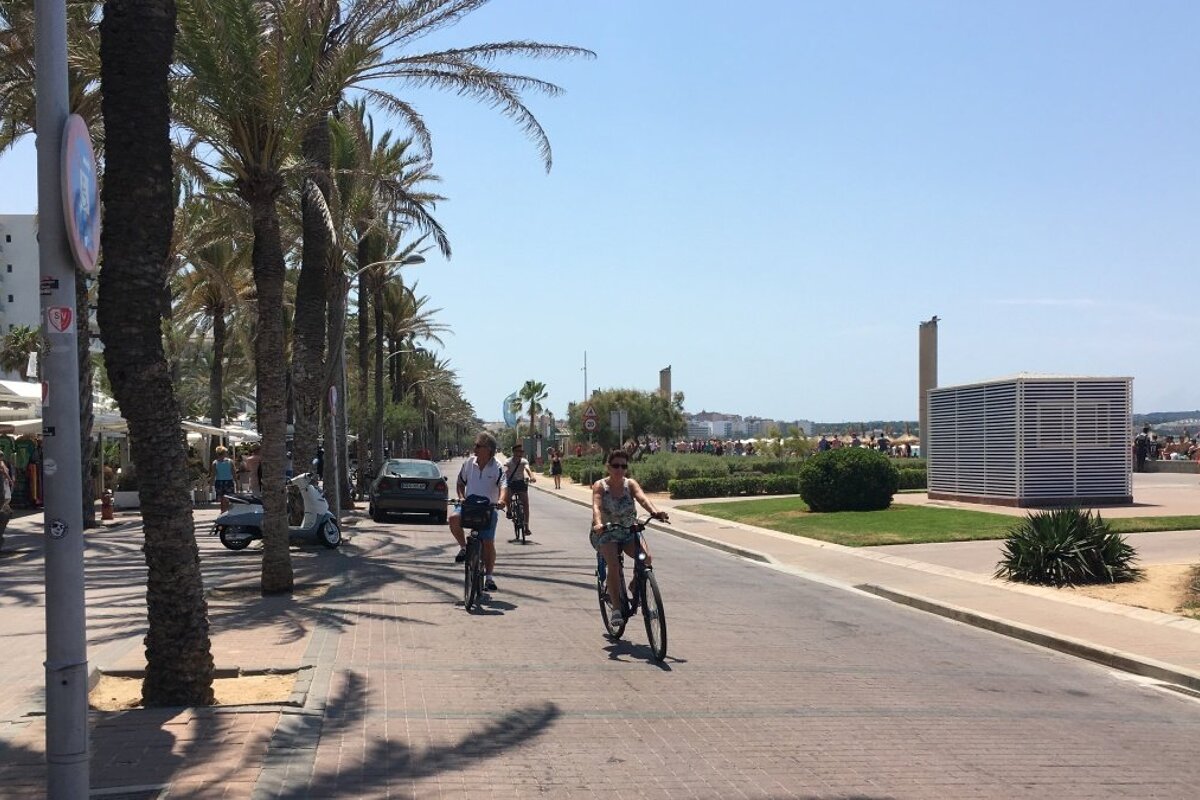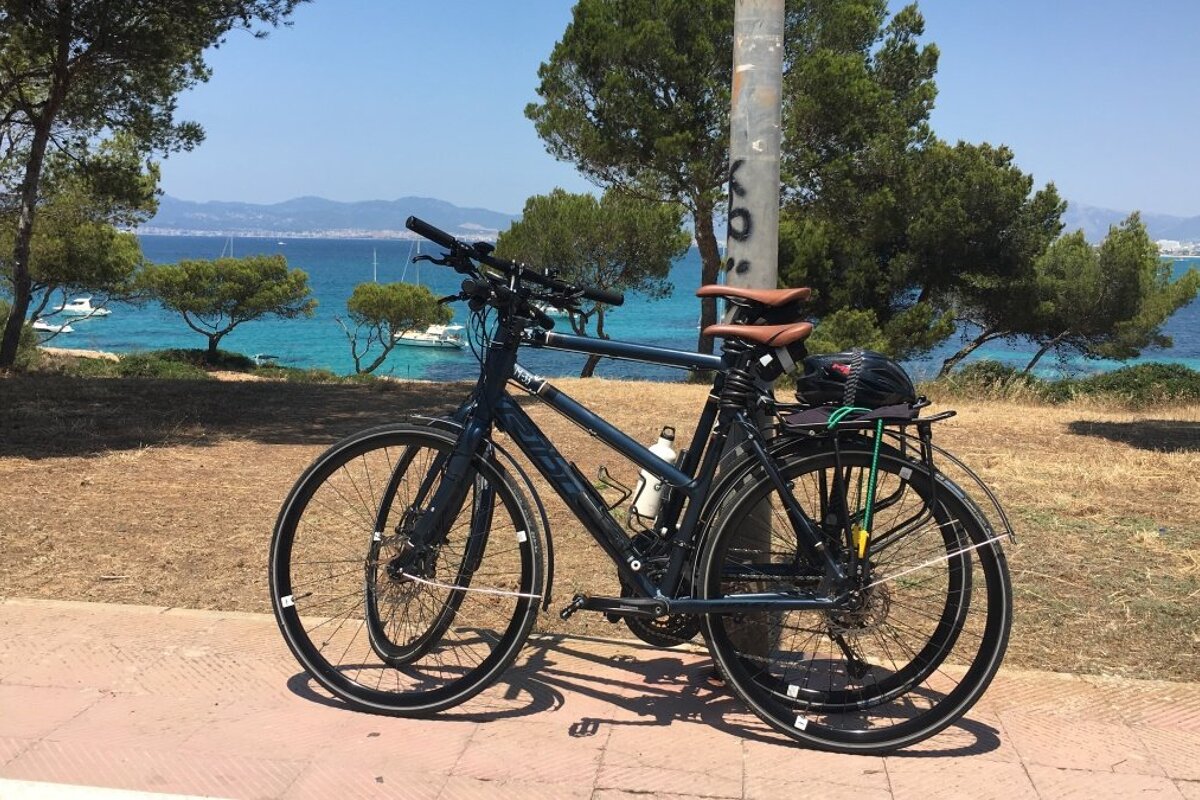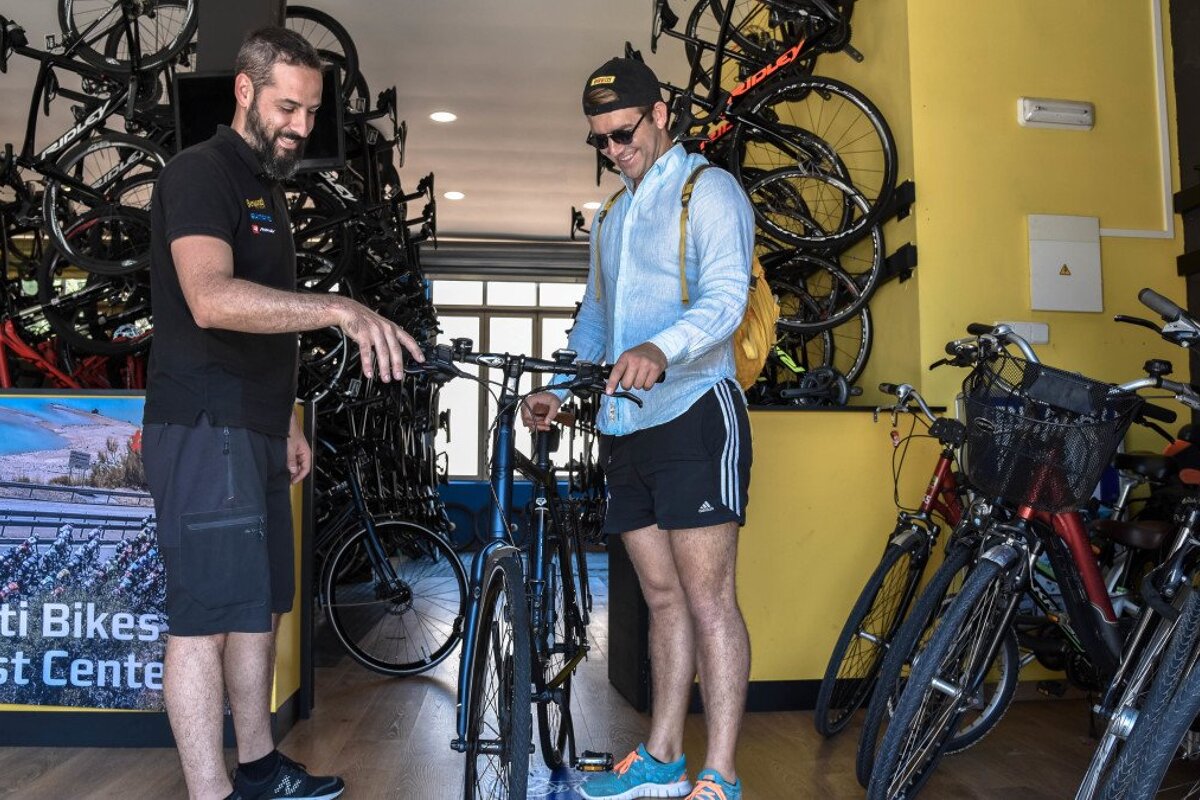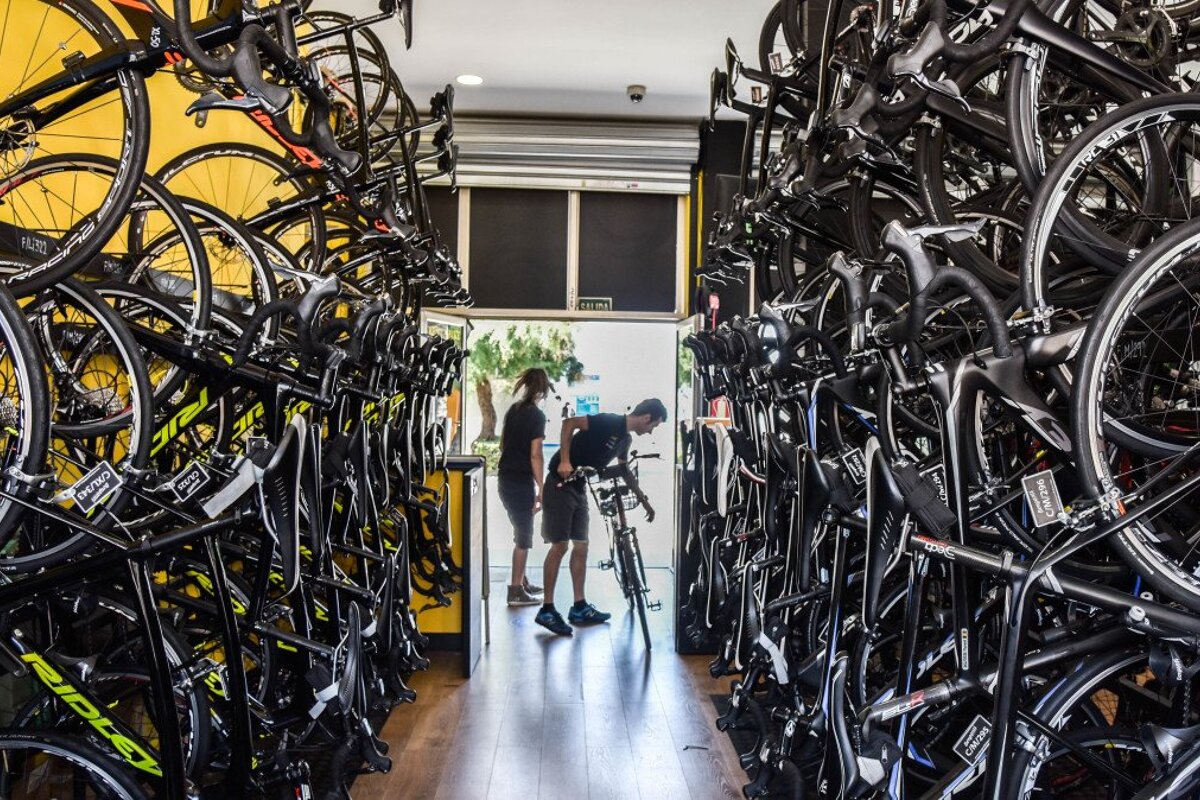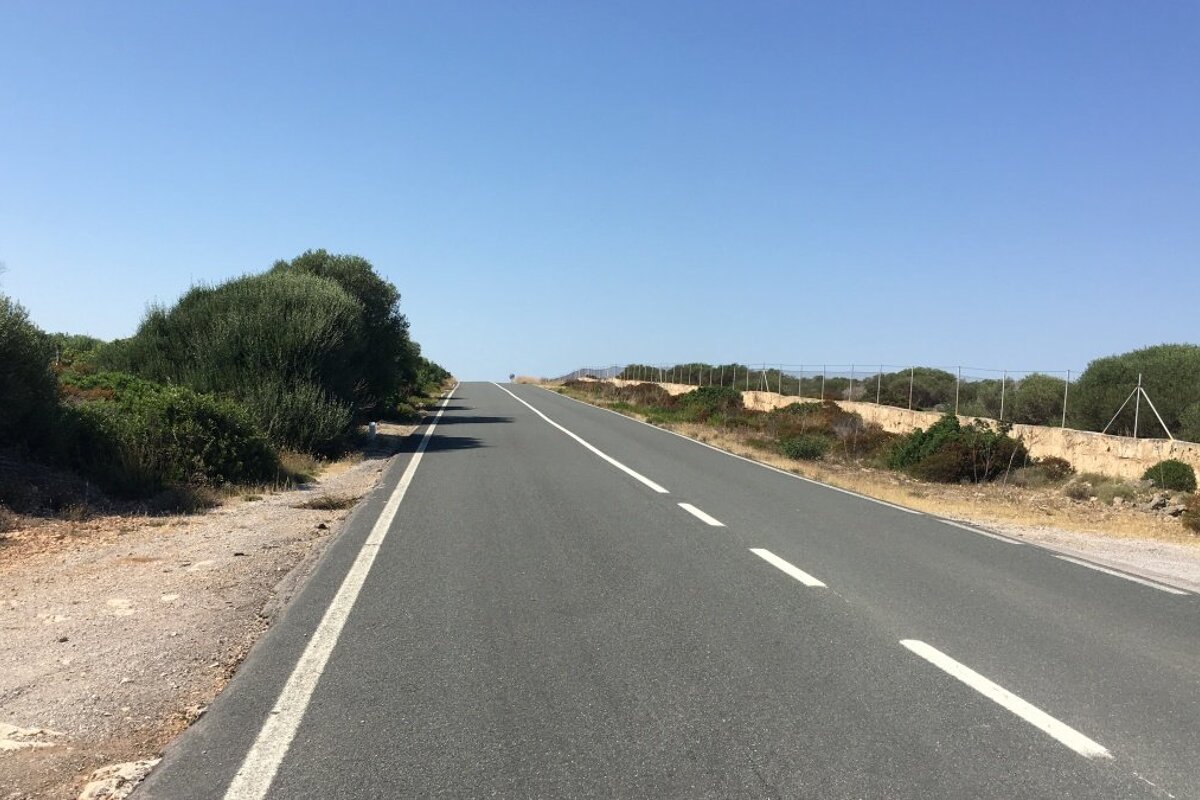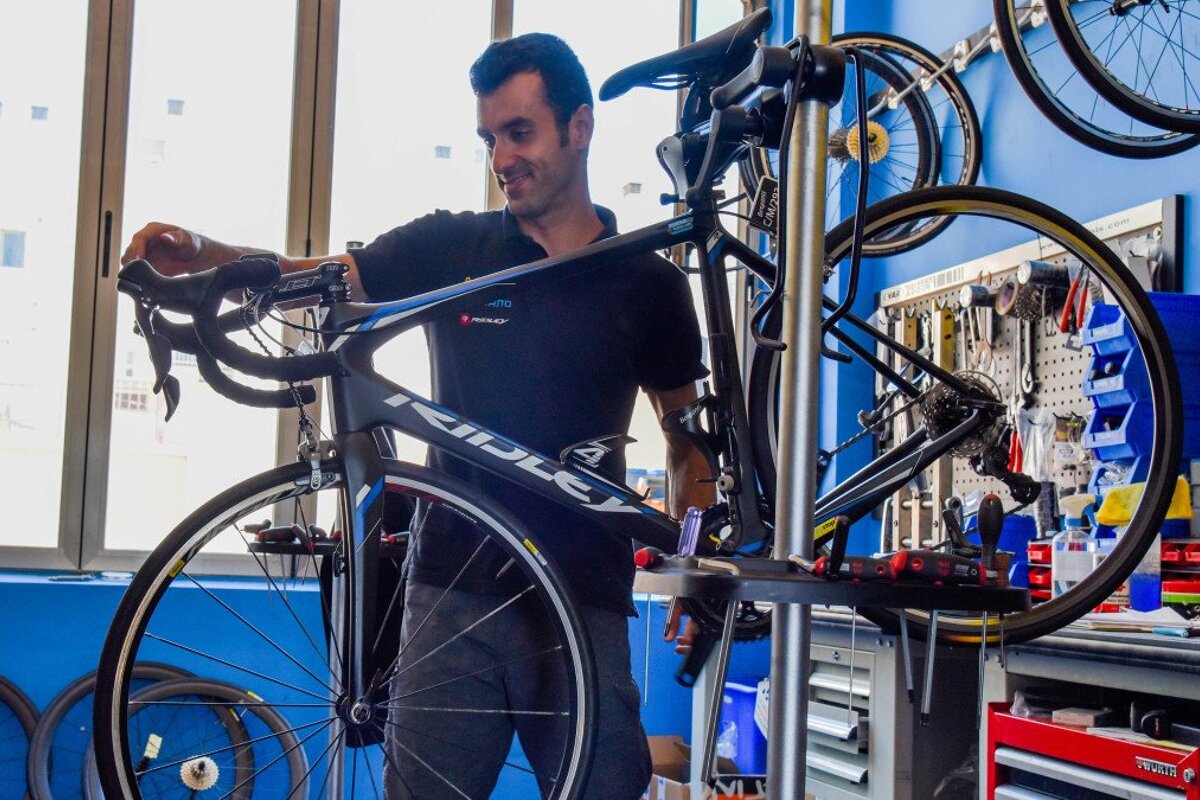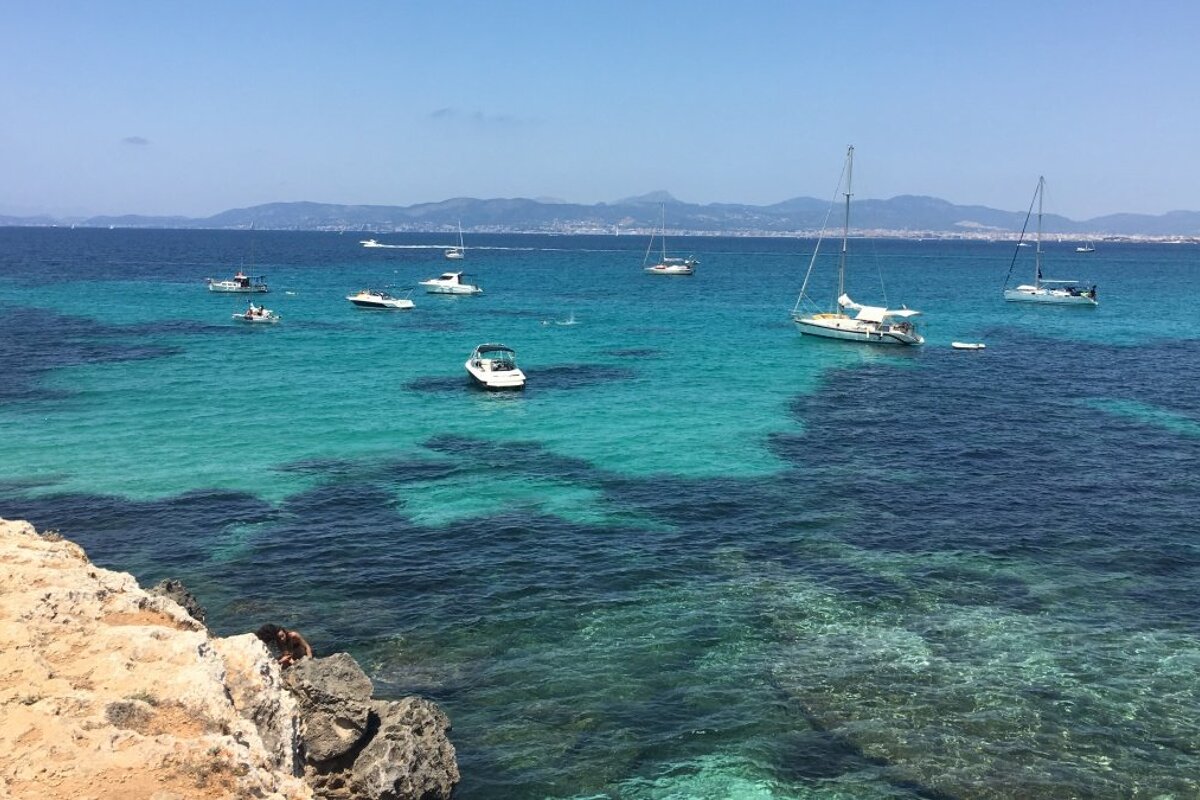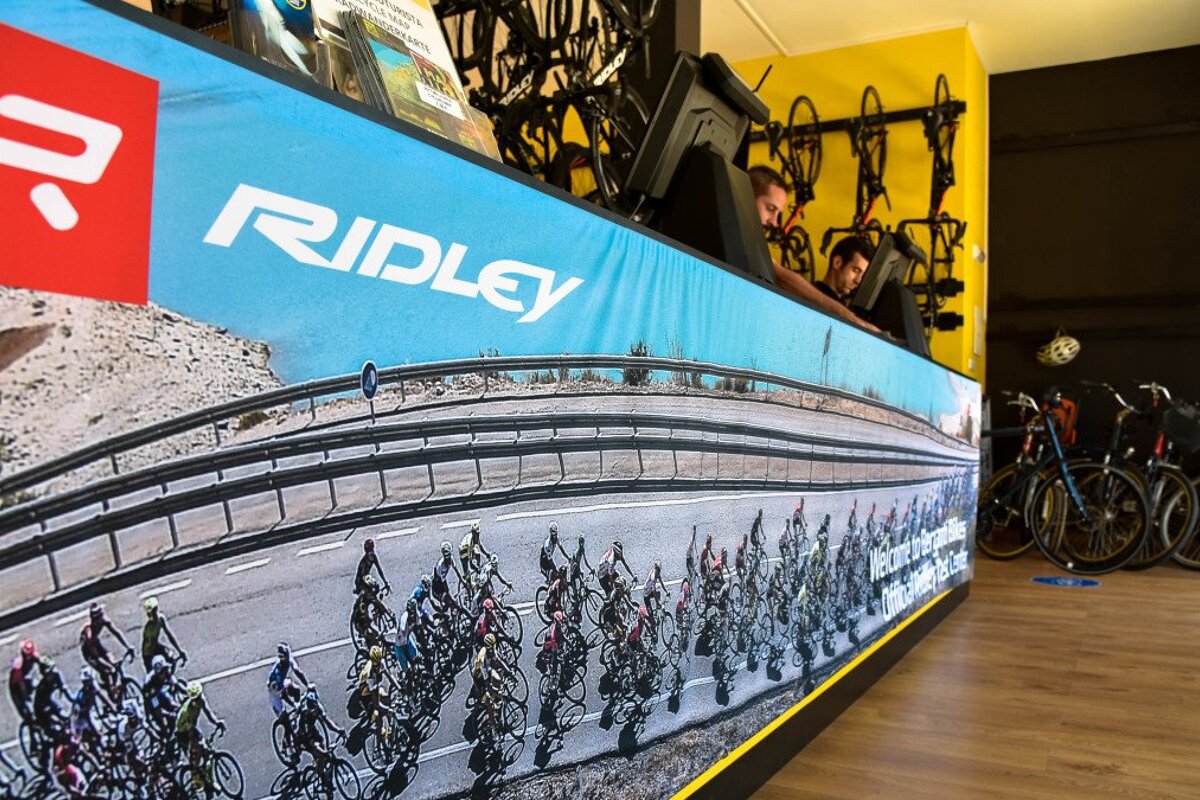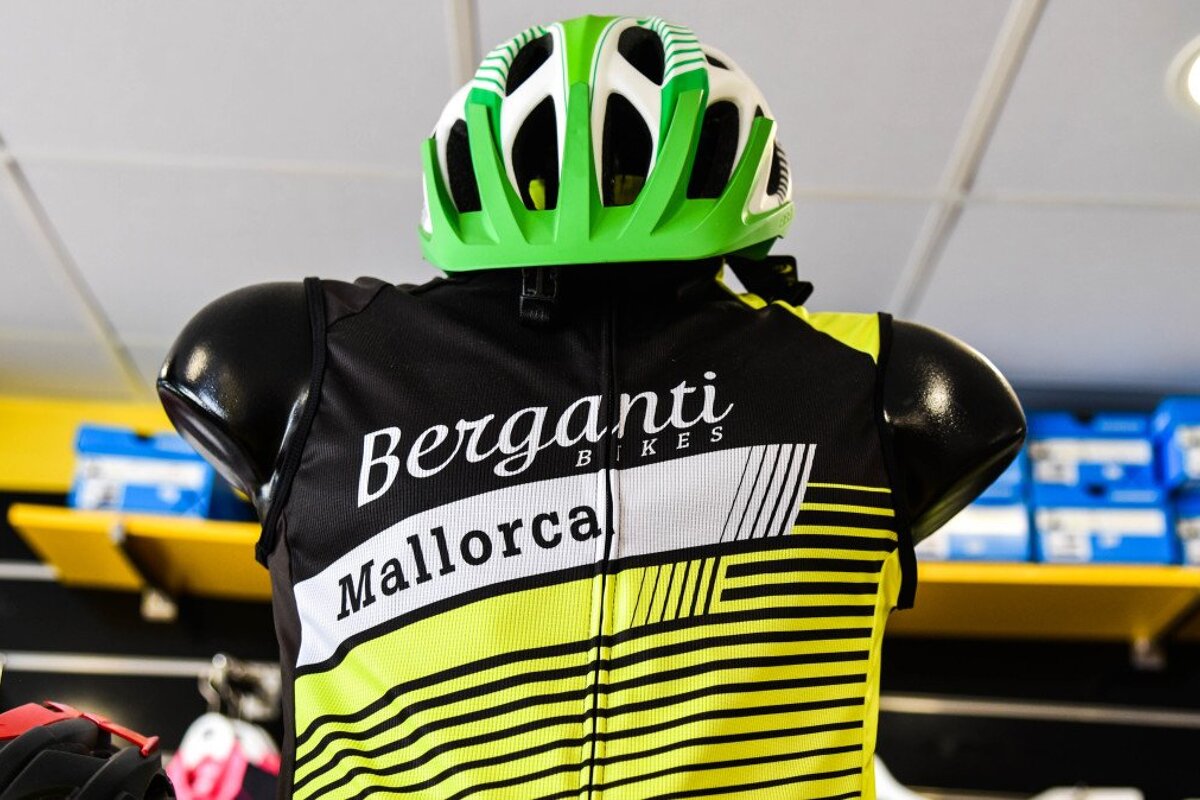 Beachfront cycling in Playa de Palma
Cycle route with bikes rented at Berganti Bikes
Mallorca might only be an island, but its 300 days of sunshine and wide range of cycle routes across scenic flat plains and the Serra de Tramuntana Mountains have made it a first class cycling destination.
While some might think it crazy to go cycling in more than 30-degree heat, I would say don't knock it until you try it! Don't get me wrong, I wouldn't advise a difficult cycle ride, cycling enthusiasts doing challenging inclines tend to visit in autumn, winter and spring, but there's nothing quite like feeling that sea breeze brushing over your body while cycling along Mallorca's coastline in the summer months. Not to mention the spectacular panoramic views on offer while on the move. A summer cycle ride is an activity for someone who can't just lie on a beach, the type of person who prefers to get outside and explore whilst on holiday.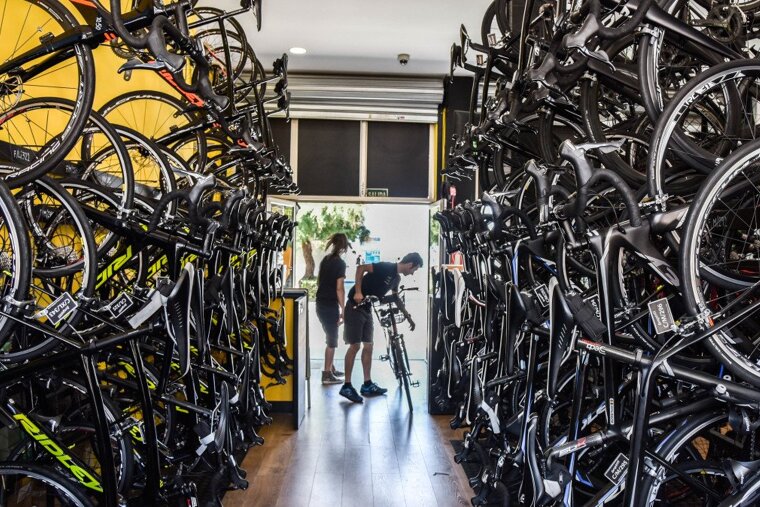 On a sunny Saturday we headed to the reputable Berganti Bikes in S'Arenal, near Palma de Mallorca's airport, to rent some bikes for the day. Known as the official Ridley Test Center, this shop boasts a diverse fleet of bikes including race, hybrid, MTB and ebikes, most of which are under a year old. I have rented bikes from various shops in Palma in the past, but cyclists travel far and wide across the island to get their bikes from this place, so I wanted to check it out for myself.
You will find Berganti Bikes in Can Pastilla along the west side of Playa de Palma's seafront. The shop is easy to find thanks to the bright yellow and black Berganti Bikes branding outside. Failing that, look for the bikes outside the shop and you can't go wrong! Aesthetically the shop looks sleek and professional and sets the tone for the whole experience. When we arrived, we were welcomed by a friendly guy called Isaac who was keen to help us, from talking through the different bikes we could hire to finding out what we wanted from our day to then helping us plan our route.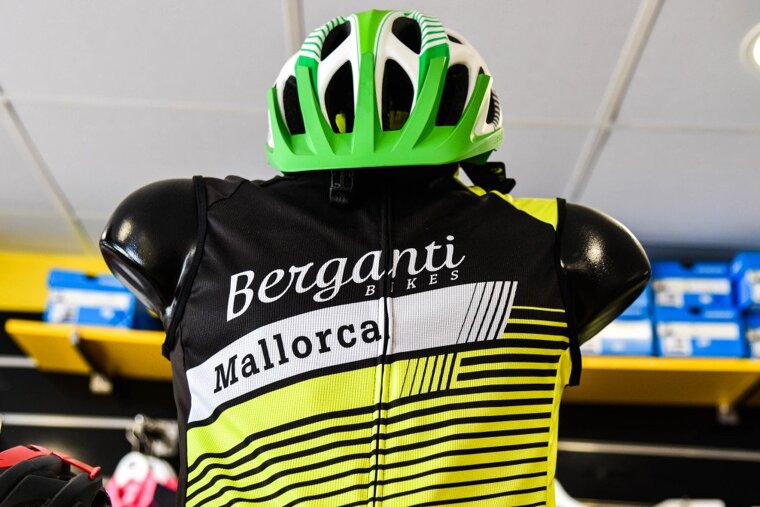 We wandered around the shop and checked out their collection of bikes and were impressed by both the quantity and quality of all the bikes as well as the vast range of cycling gear for sale in the shop. Clearly, bike rentals are only the half of it, for this shop was stocked full of all the cycling essentials you could possibly want. Cycling helmets or shoes? Check! Cycling clothing? It's all about looking the part! Water bottles? It's important to keep hydrated. And, of course, no cycling trip would be complete without a Berganti Bikes Mallorca cycling top! We also asked for a little tour of the shop and even got to have a sneak peek of the fully equipped bike maintenance and repair service workshop.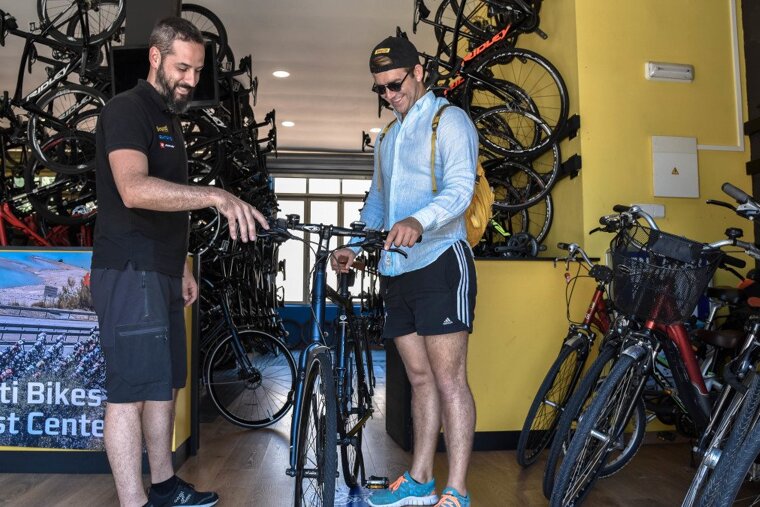 Before we knew it, we were picking our bikes based on Isaac's recommendation, which was the Ridley Tempo Hybrid. He made the necessary adjustments for us and gave a little induction on how the bikes worked before we went on our way. In case you hadn't guessed from the bikes we selected, we had taken into account the warm weather and had decided to stay on the coastline rather than taking to the mountains in the sizzling heat.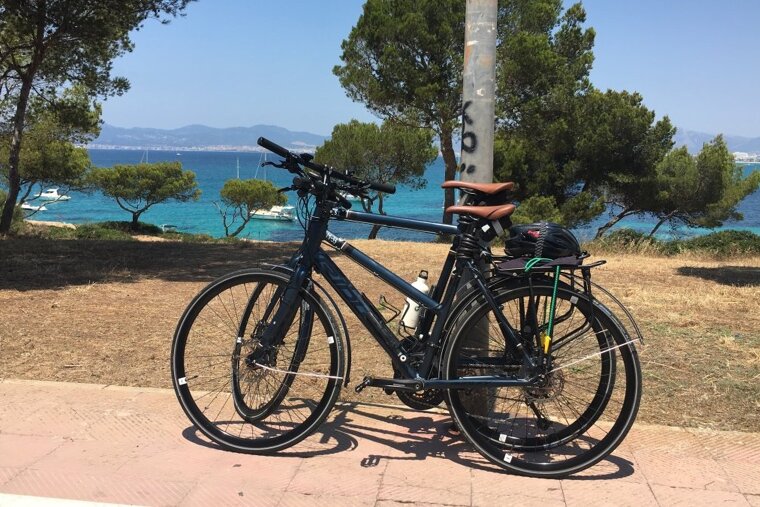 The coastline around Palma boasts a stretch of cycle path of around 20km, making cycling attractive to even the least experienced cyclists. From Berganti Bikes a popular summer route is to cycle along this path and head west towards Palma. It's an easy level, with no inclines but gorgeous coastal scenery and plenty of little restaurants, bars and beach clubs like Purobeach, Nassau Beach and Anima Beach to stop off at on the way! It's the type of bike ride where you can also hop off the bikes and jump into the sea to cool down because a large proportion of the route borders the beaches of Palma's bay.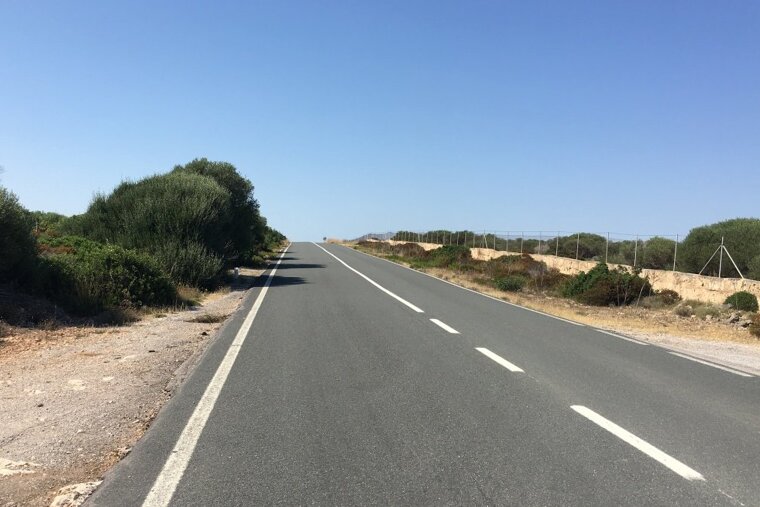 Alternatively, if you want to get away from the other cyclists, it might be better to head east along the coastline through the resort of Playa de Palma. Get off the cycle path and onto some main roads to explore a little of the island's inland. This route lacks beaches and is slightly more challenging with inclines and more diverse terrain.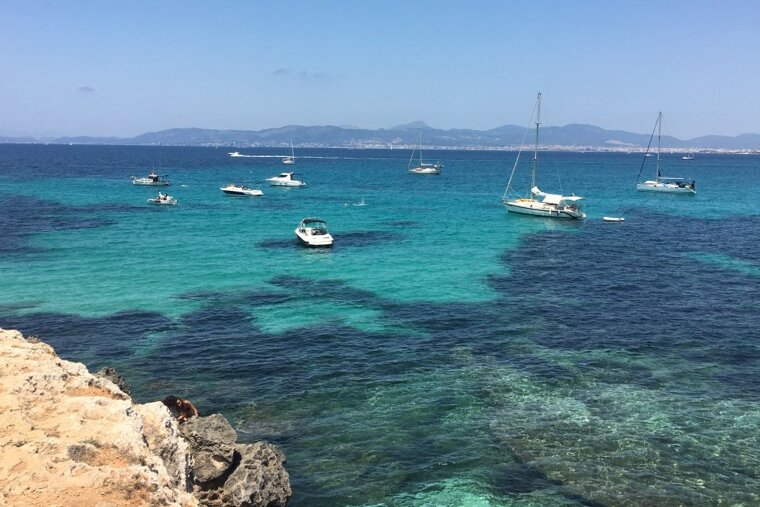 We decided to do a little coastline and a little on the main roads with some inclines just to get a feel for what the bikes could do. They were everything we could have wanted and more. There was a significant difference between these and the city bikes we have hired in the past. I found myself working my way through the many more gears with ease and found the inclines much easier to tackle than when I had attempted them before with a standard city bike. This is a dynamic and lightweight bike, creating a seamless experience. A few hours later, after exploring the local area we returned to the shop and reluctantly handed the bikes back over. I wanted to take mine home with me!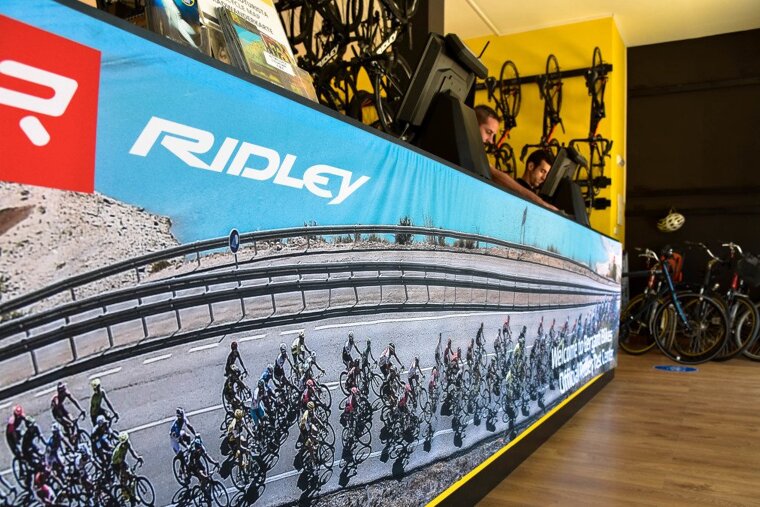 The bike and route we chose are for tourists looking to explore the island by bike but Berganti Bikes is a favourite for international cyclists who want to save the time, money and hassle of transporting their bikes over to Mallorca. Being perfectly placed 2km away from the airport makes this a convenient place to pick up your bike on arriving to the island. Whilst they have hundreds of bikes to offer, it's recommended you book bikes in advance to avoid disappointment. The cycling specialists will be on hand to make any adjustments needed once you arrive at the shop. Bike locks and helmets are also provided.
Location