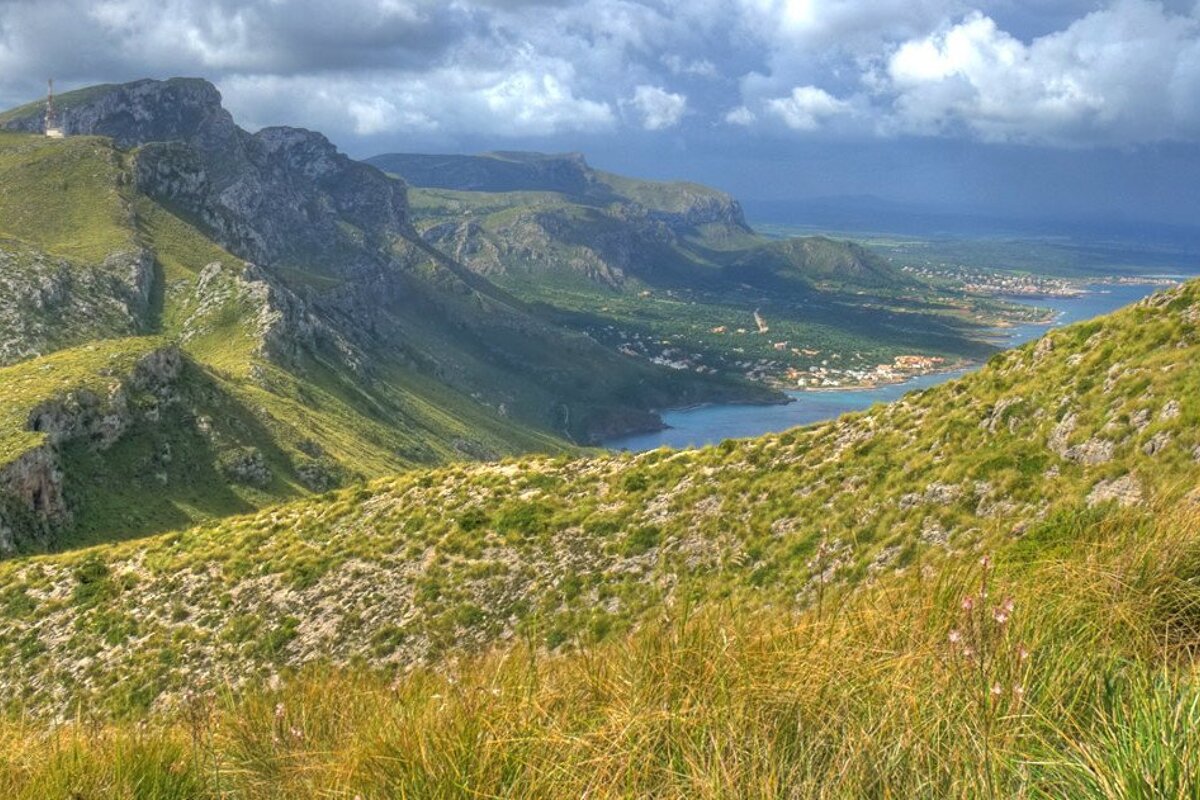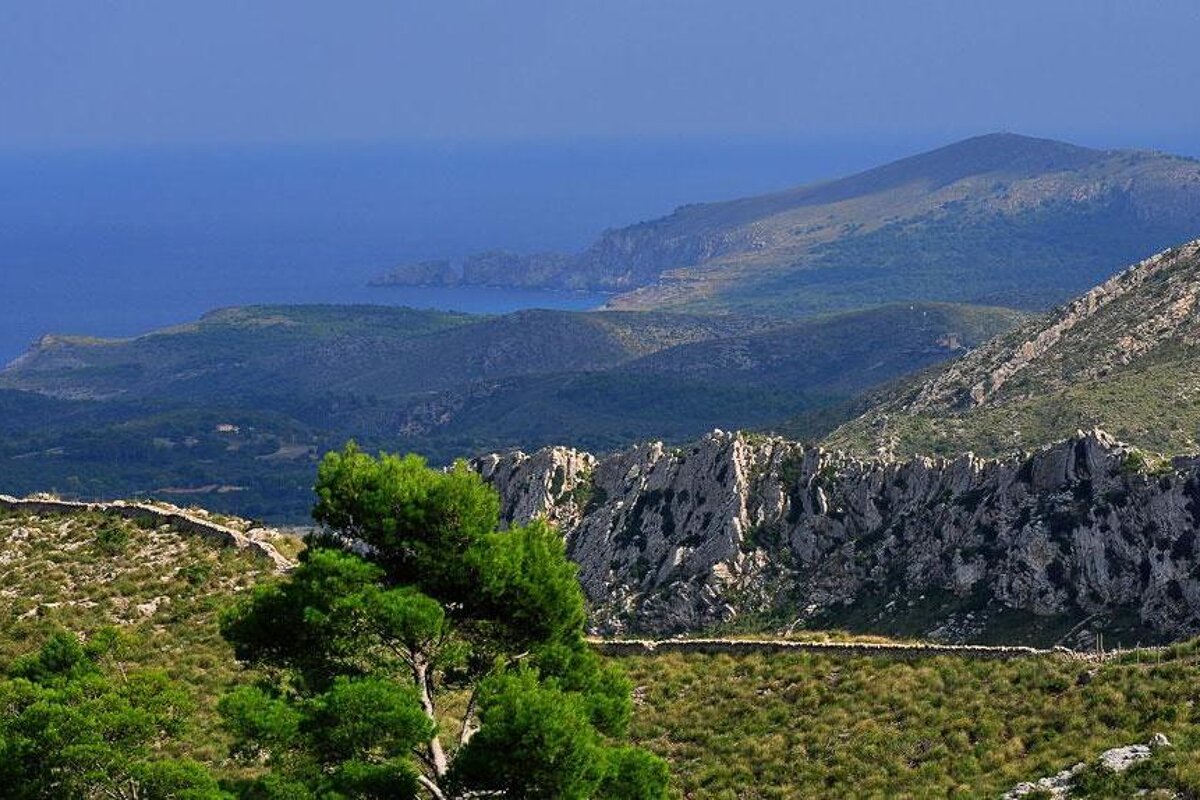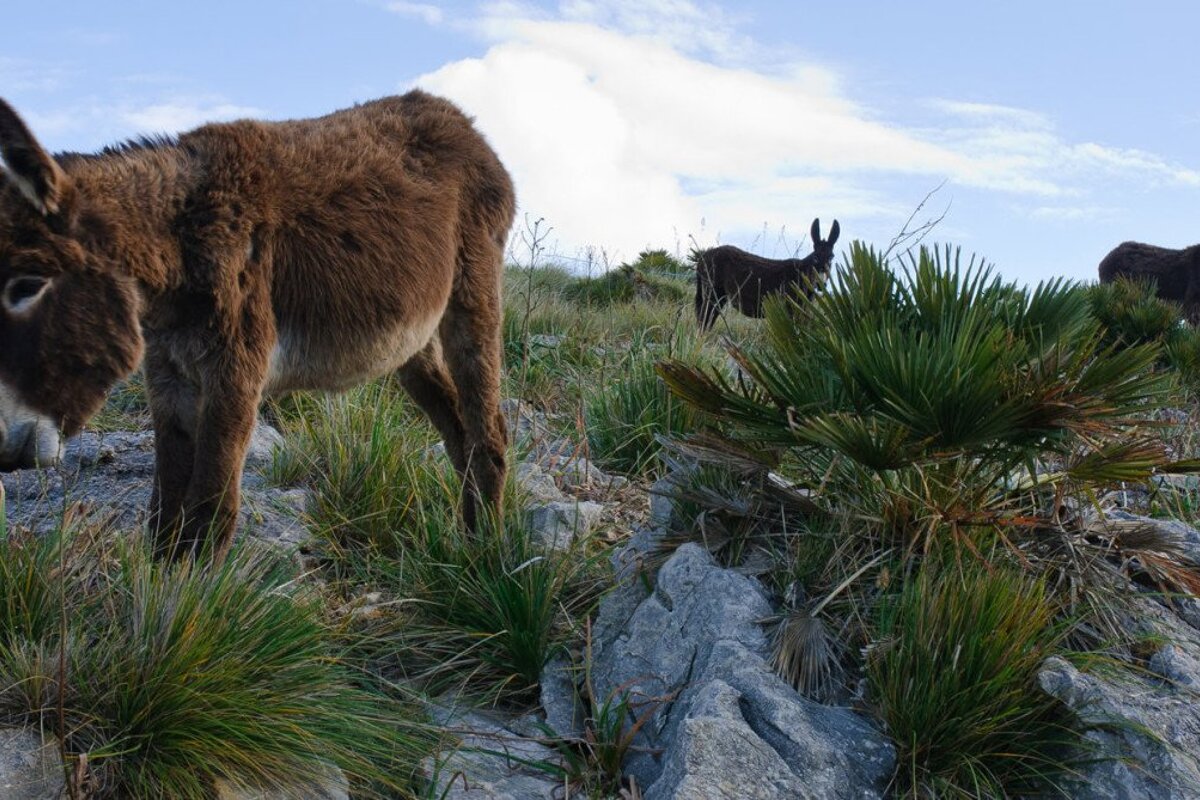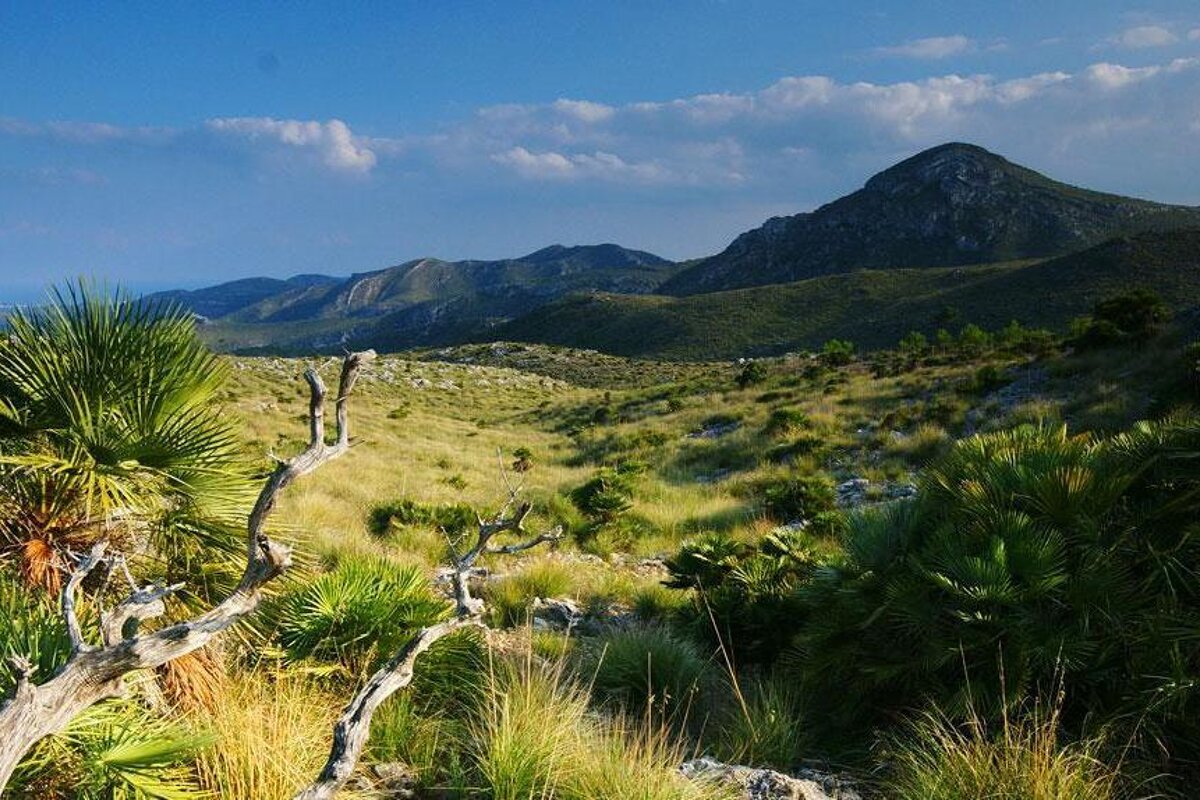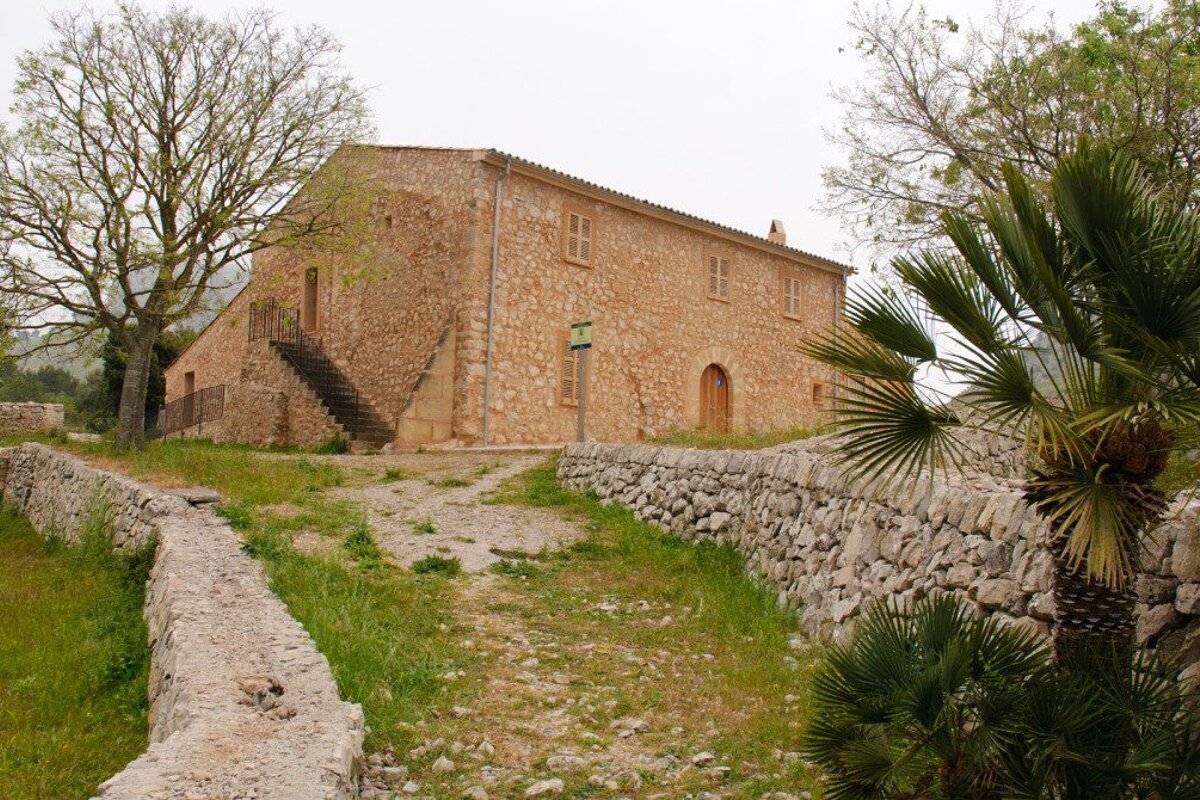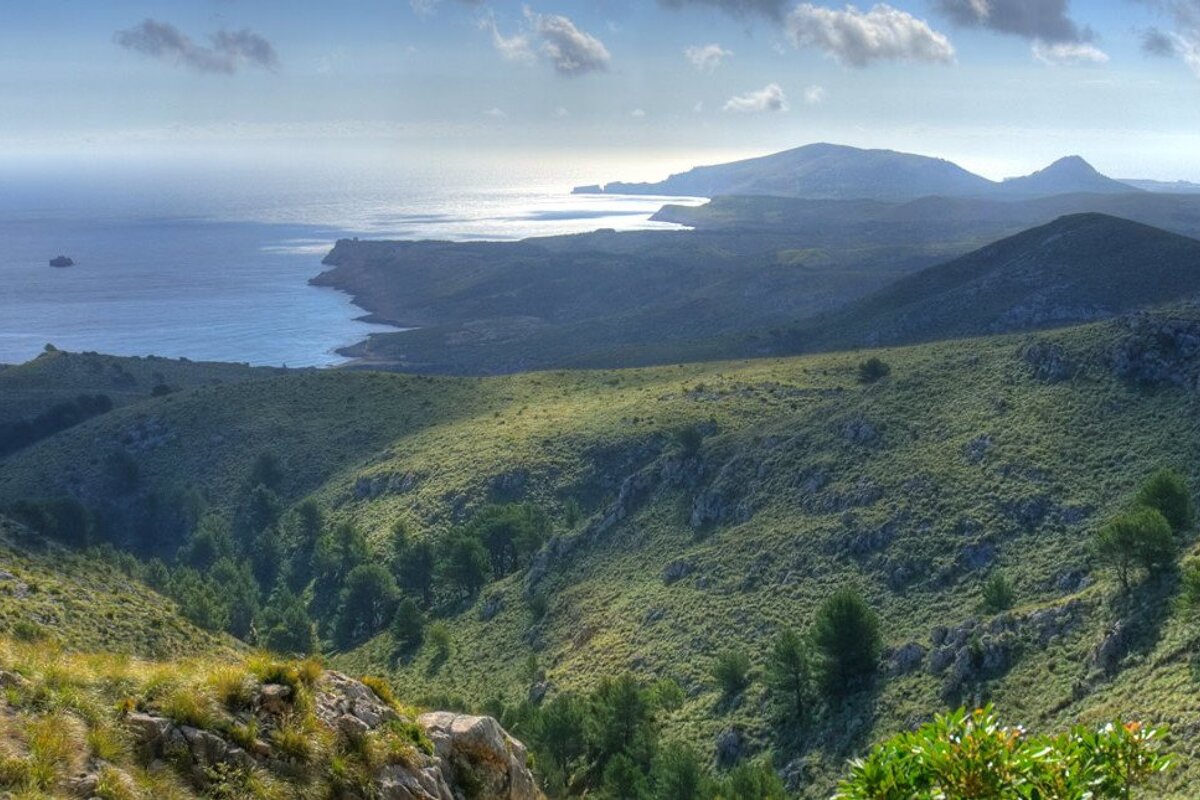 Llevant Peninsula Nature Reserve, Mallorca
Beautiful rugged hills & coastline in the north east of Mallorca
The Llevant Peninsula is found on the north east of Mallorca. This hilly terrain could almost pass for the Scottish highlands (on a good day!), with its covering of heathers and shrubs at the higher altitudes.
With a protected surface area of 1671 hectares, the Peninsula de Llevant Natural Park covers much of Artà's mountain range (Muntanyes d'Artà) and includes the highest peaks of the Serres de Llevant: Puig Morei which stands at 564 m; Puig des Porrassar at 491 m; and Puig de sa Tudossa, at 441 m.
This area was declared a National Park in 2002 and is renowned for its remote and unspoilt beaches, and its colonies of Mediterranean tortoises. You can drive through the reserve up a narrow road if you prefer not to walk, and the views from the top down on to the Bay of Alcudia are astounding. The road then drops down to a remote church, the Ermita de Betlem, just next to the coastline. A number of hiking trails start from here.
Llevant Nature Reserve is also a popular destination for bird watching. Some of the land is privately owned and there is a visitor centre, again with hiking trails, on the road from Arta to the Ermita. Read about our experience when we went Walking & Birdwatching in the Llevant Peninsula.
There are mountain huts in Llevant where you can stay overnight. Refugio de s'Alzina has six rooms and Refugio de s'Arenalet has 18 beds and there is a campsite at La Caseta des Oguers. Otherwise, the closest place to stay is Arta in the north east of Mallorca.
Visitor comments
"If you are a keen walker, then this area is fantastic. There are so many walks, from 20 minute scrambles up to a prehistoric site, to all-day circular challenges. The coastal walks are sublime (although I imagine they would not be as enjoyable in high-season when the sunbathers crowd the beaches). Some of the walks are covered in the usual walking guides (Rother etc.), but others are only shown in the leaflets you can get from tourist information and the actual information centre inside the park. The area is very popular with local mountain bikers - and I can see why - the routes are amazing." - Trip Advisor
Location
Arta, Mallorca