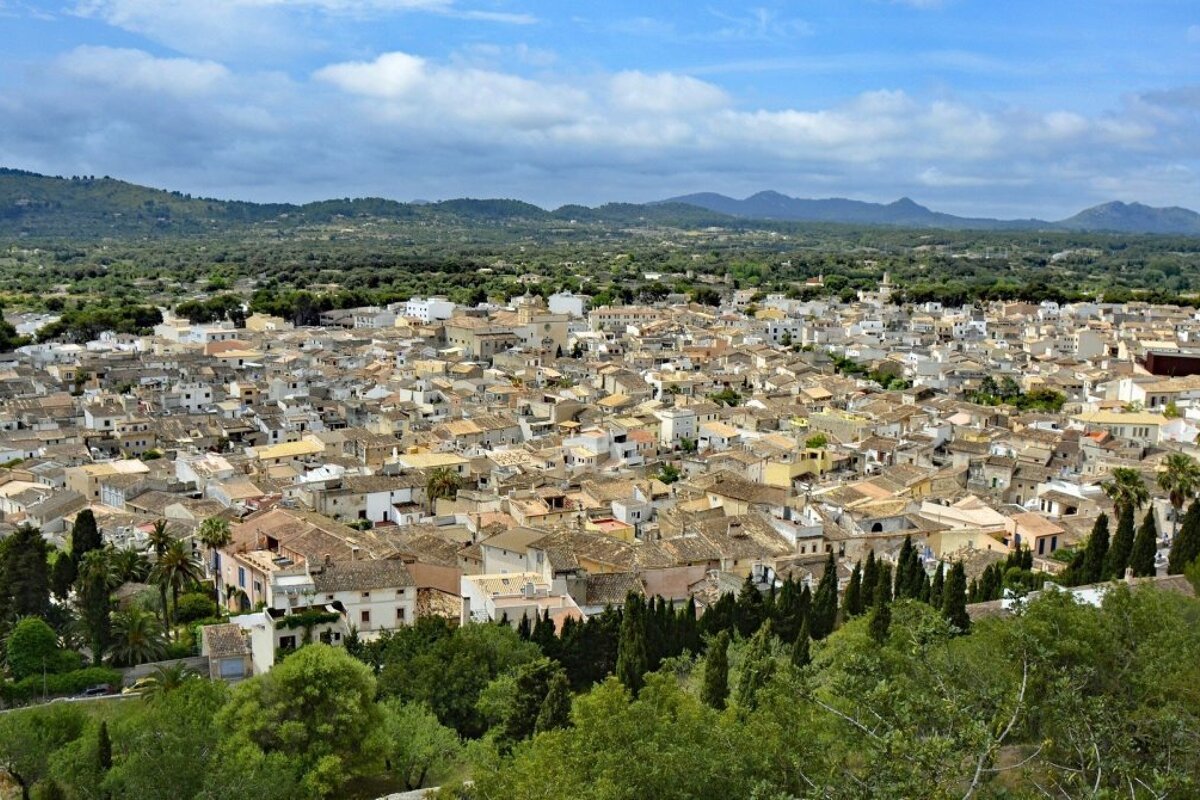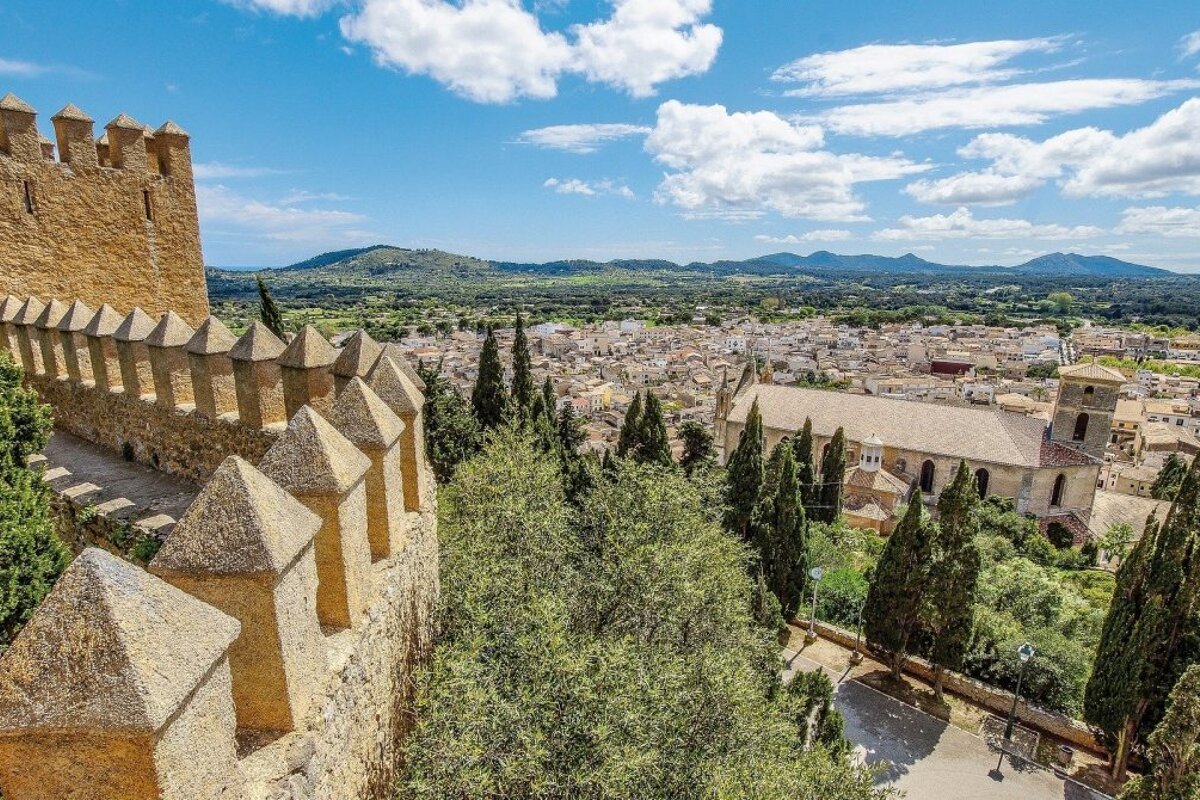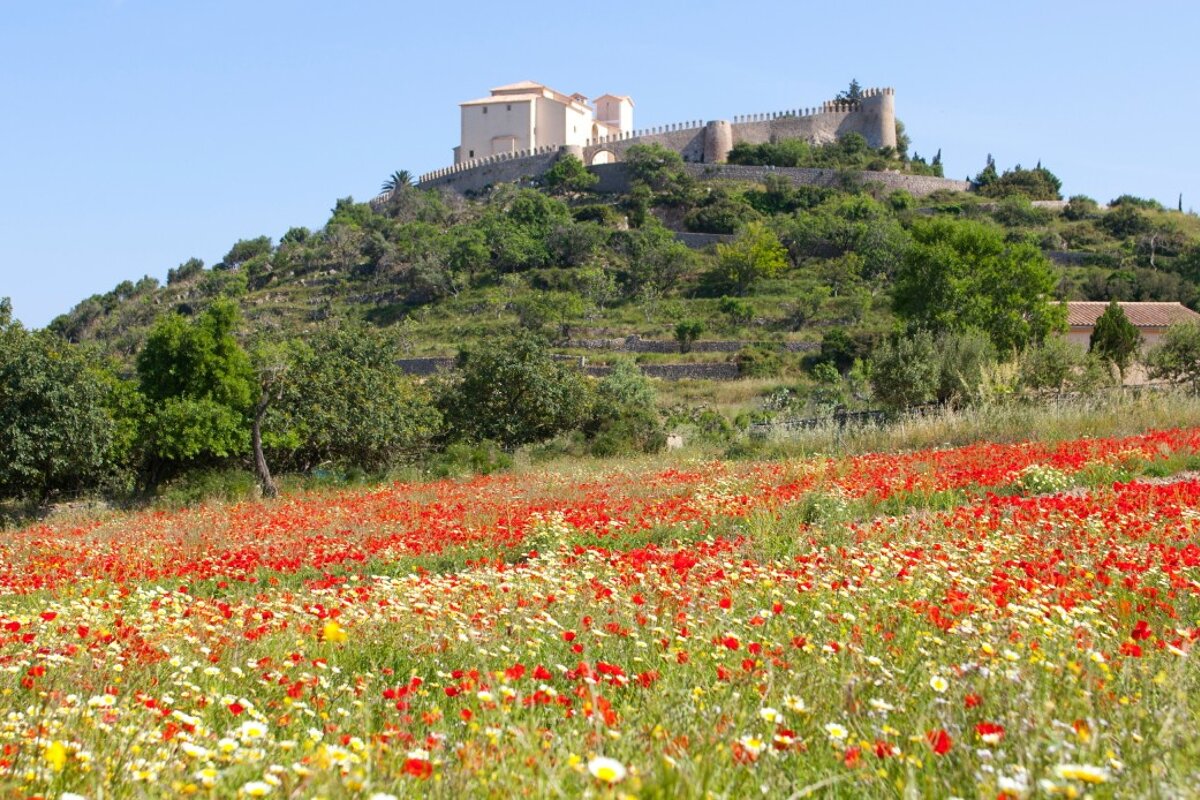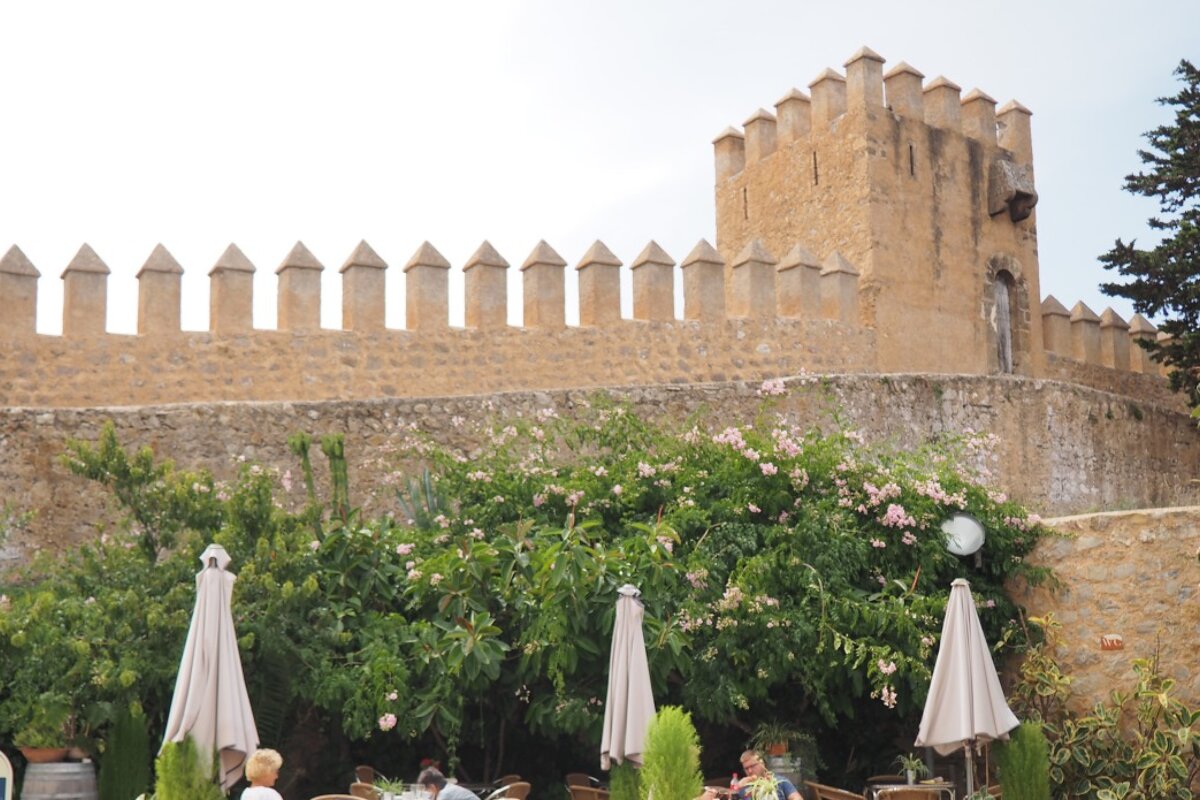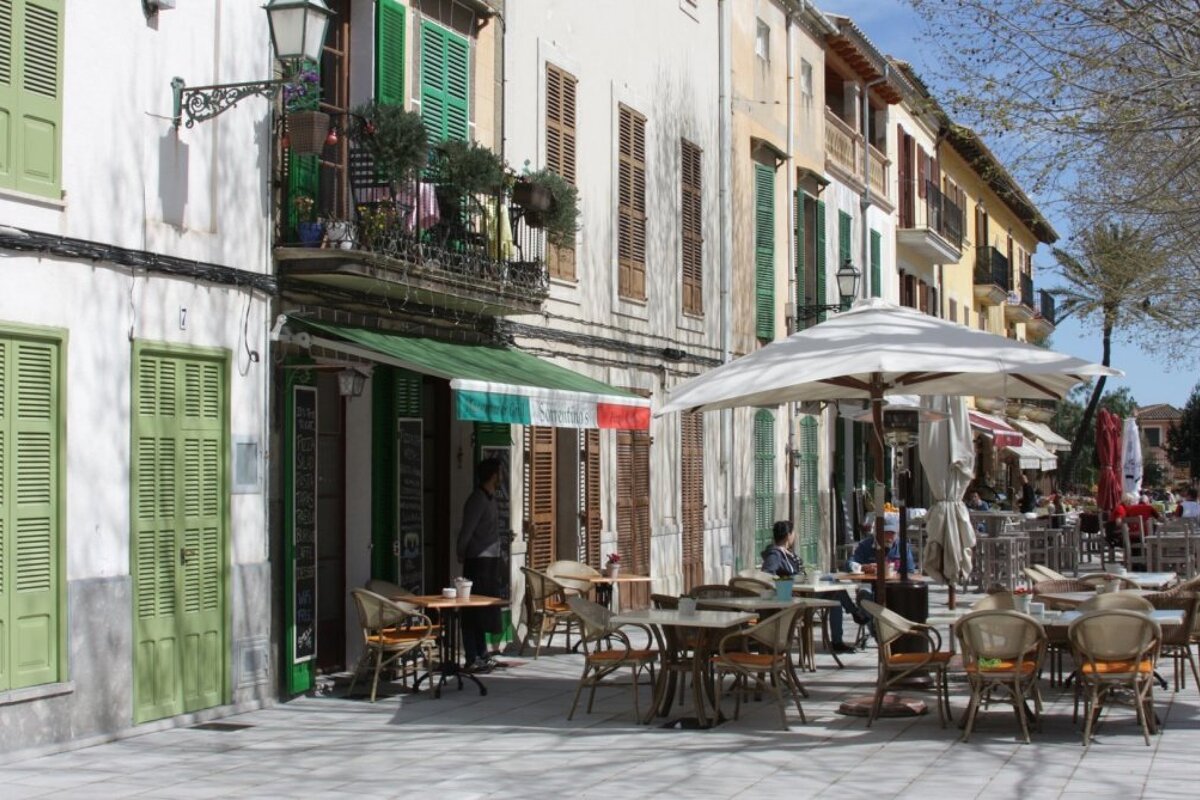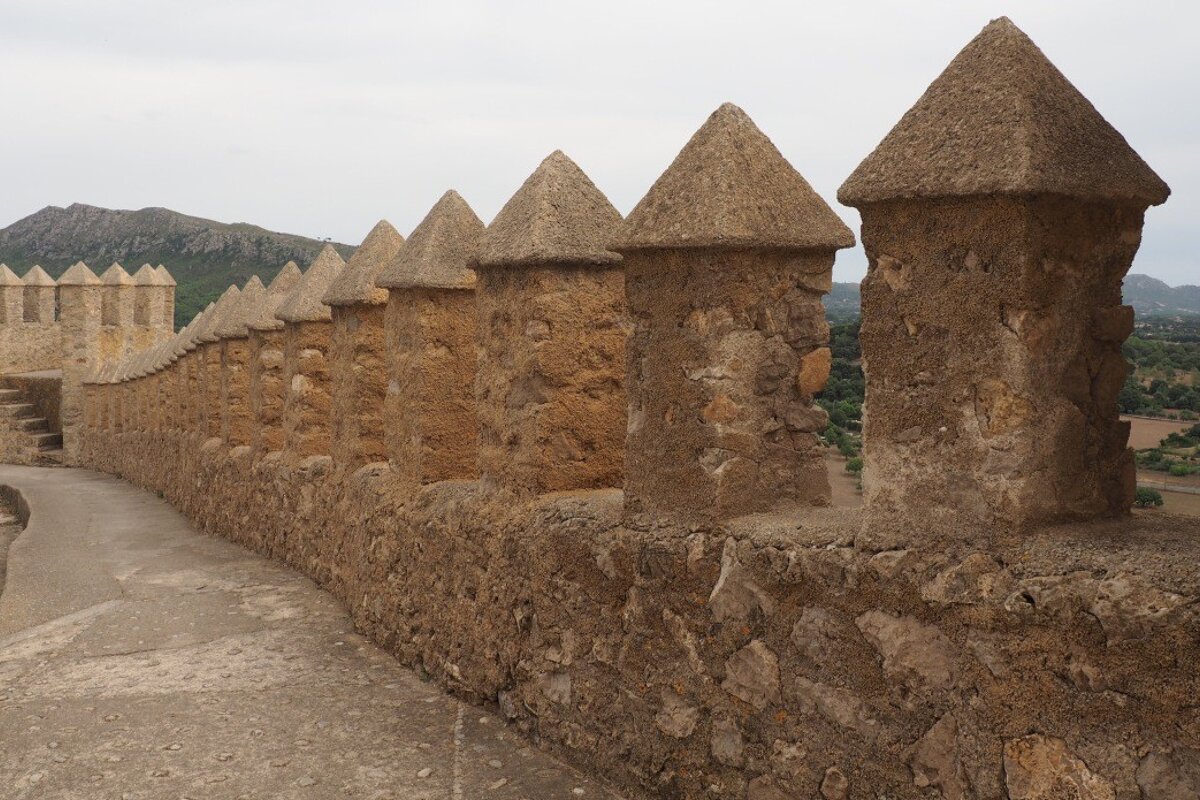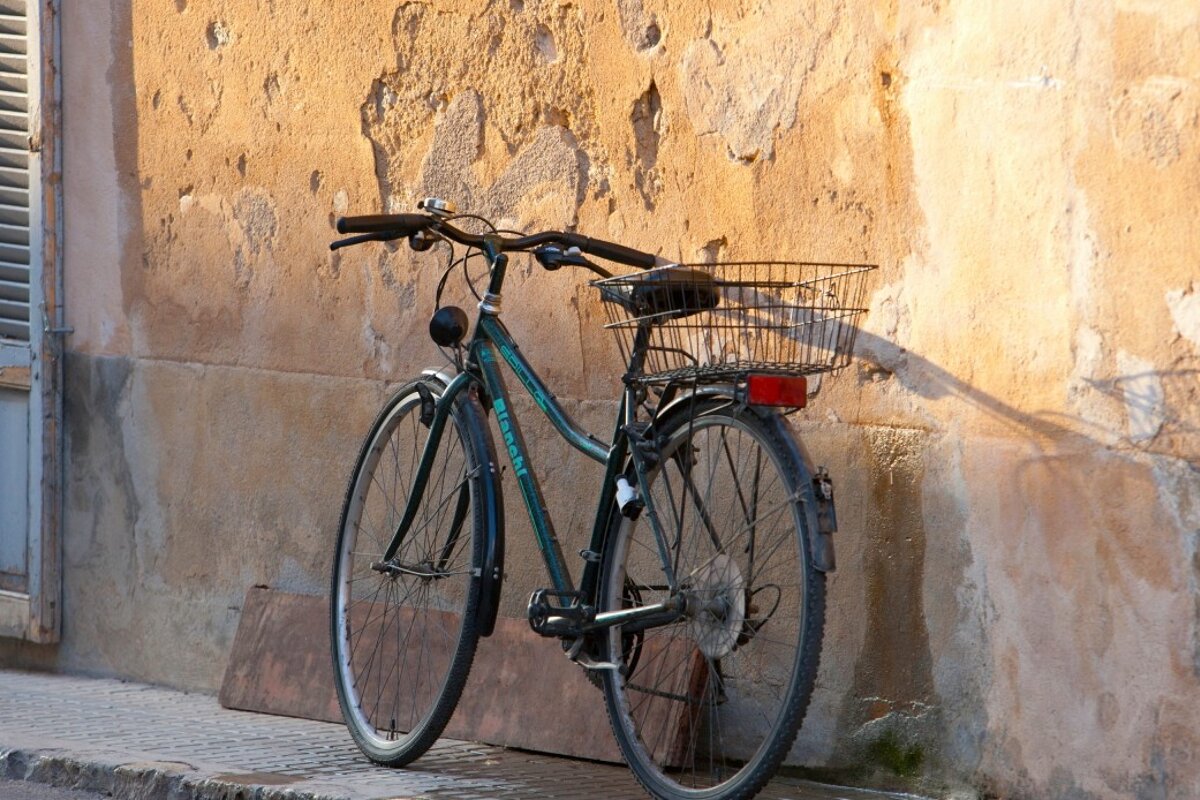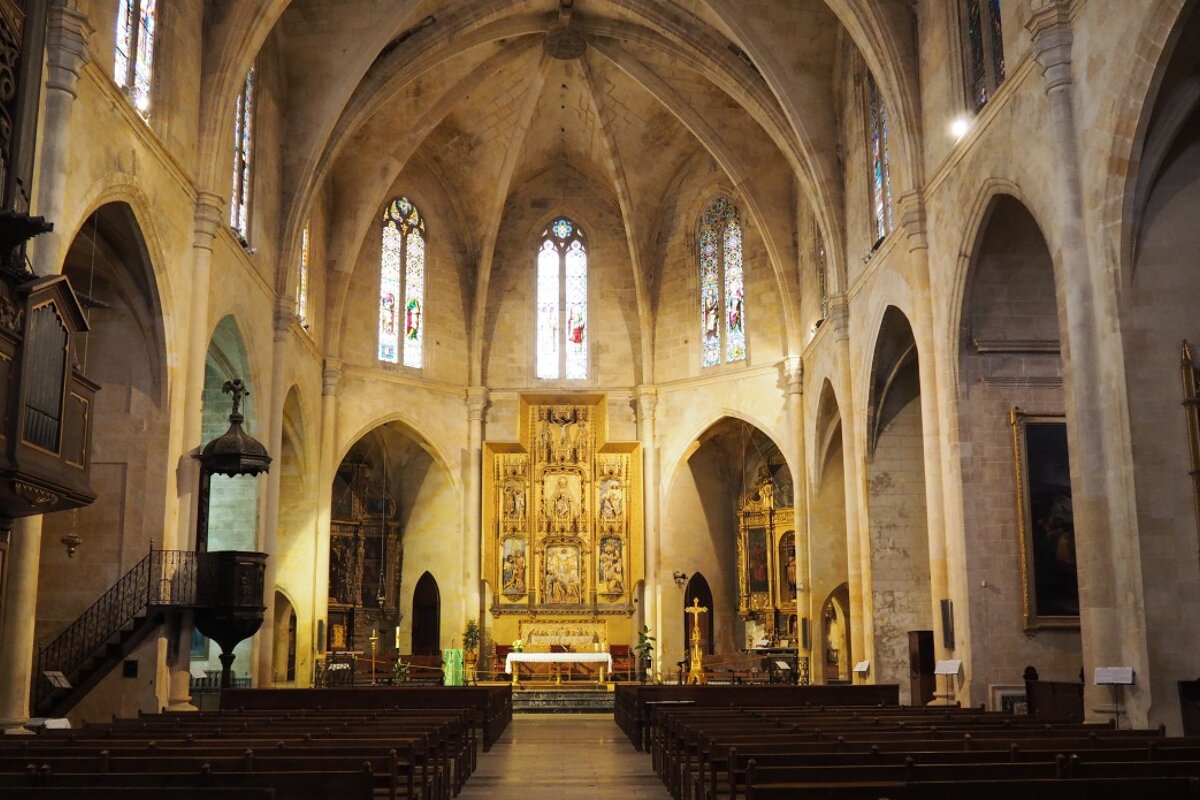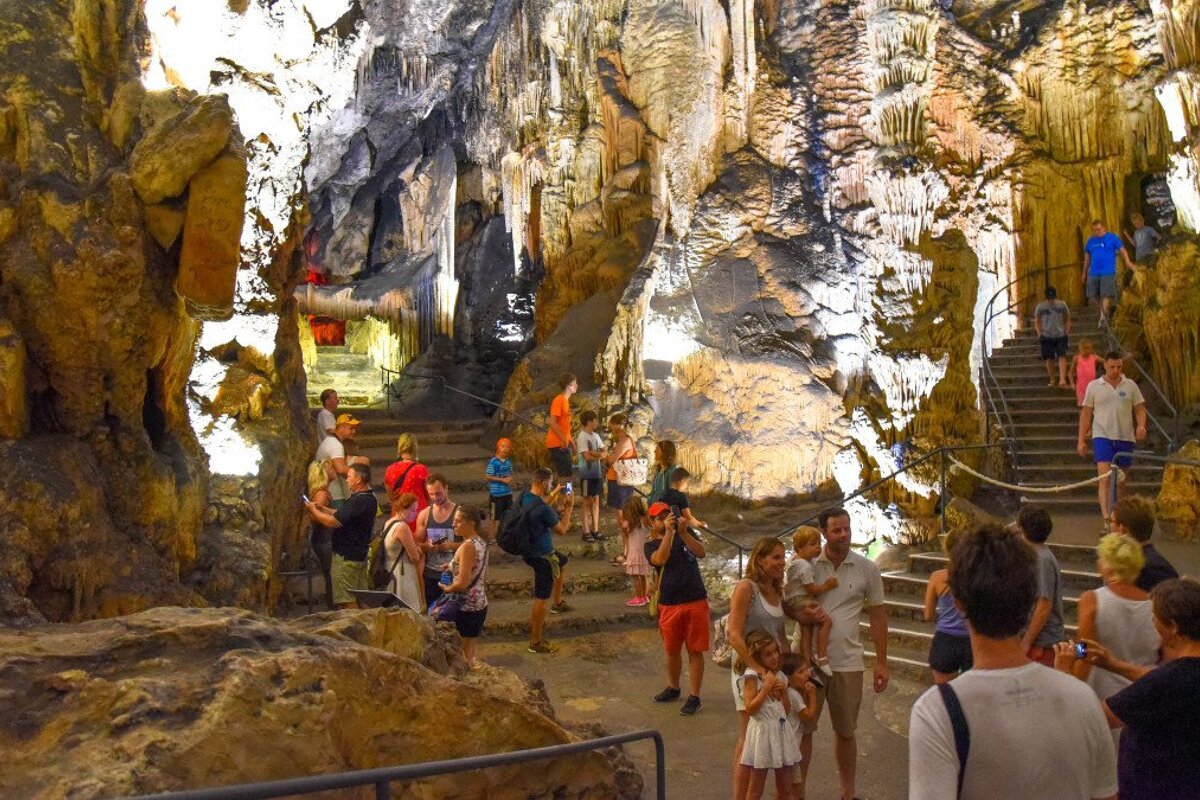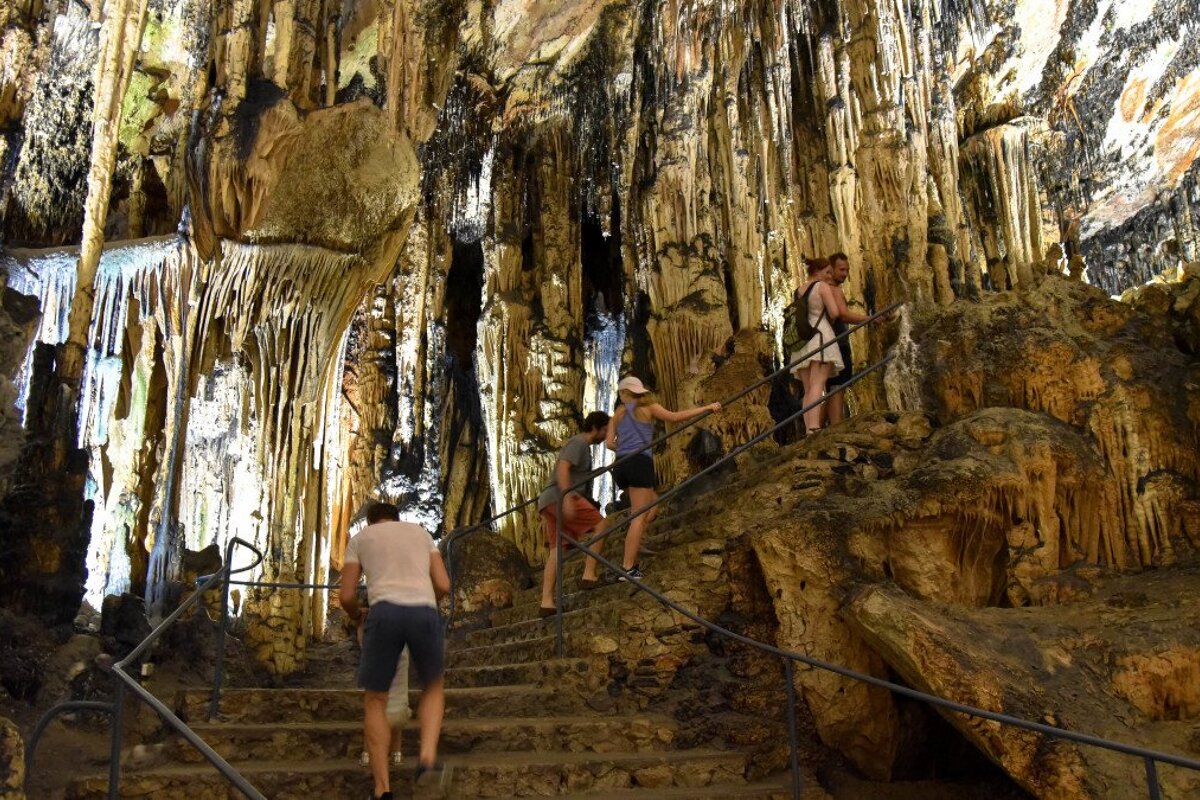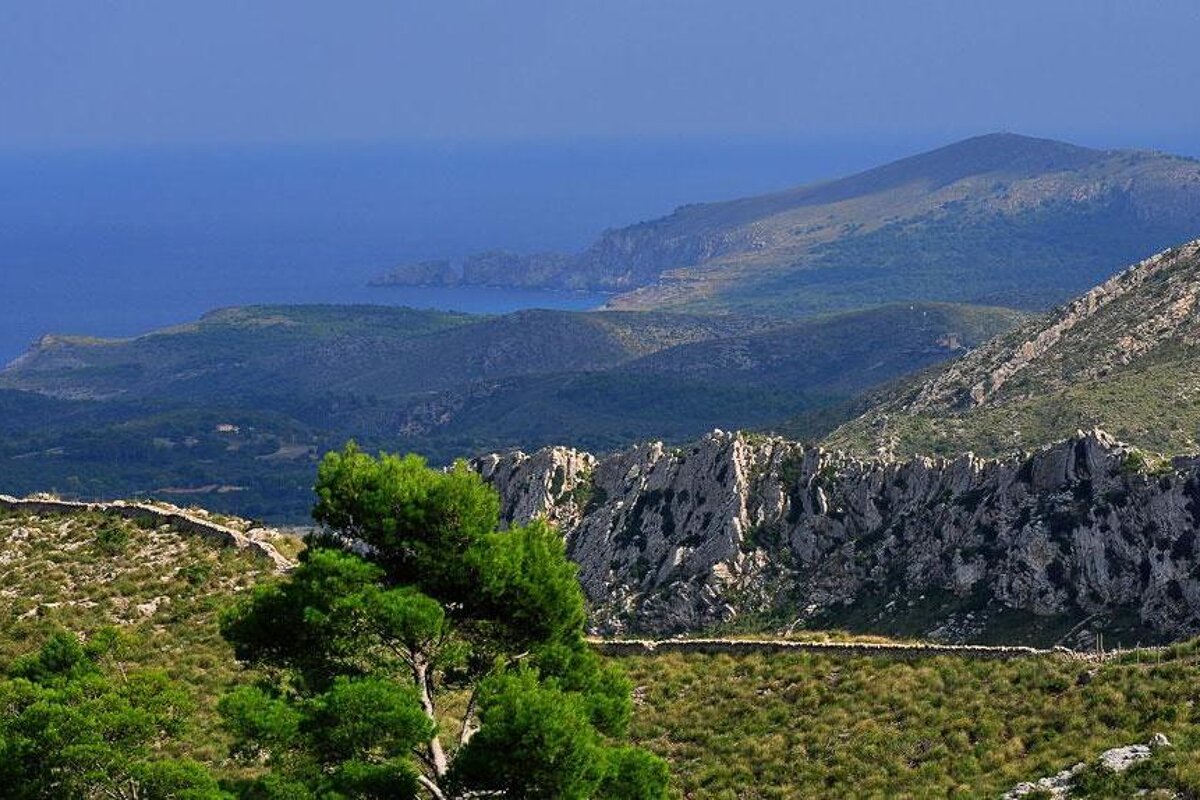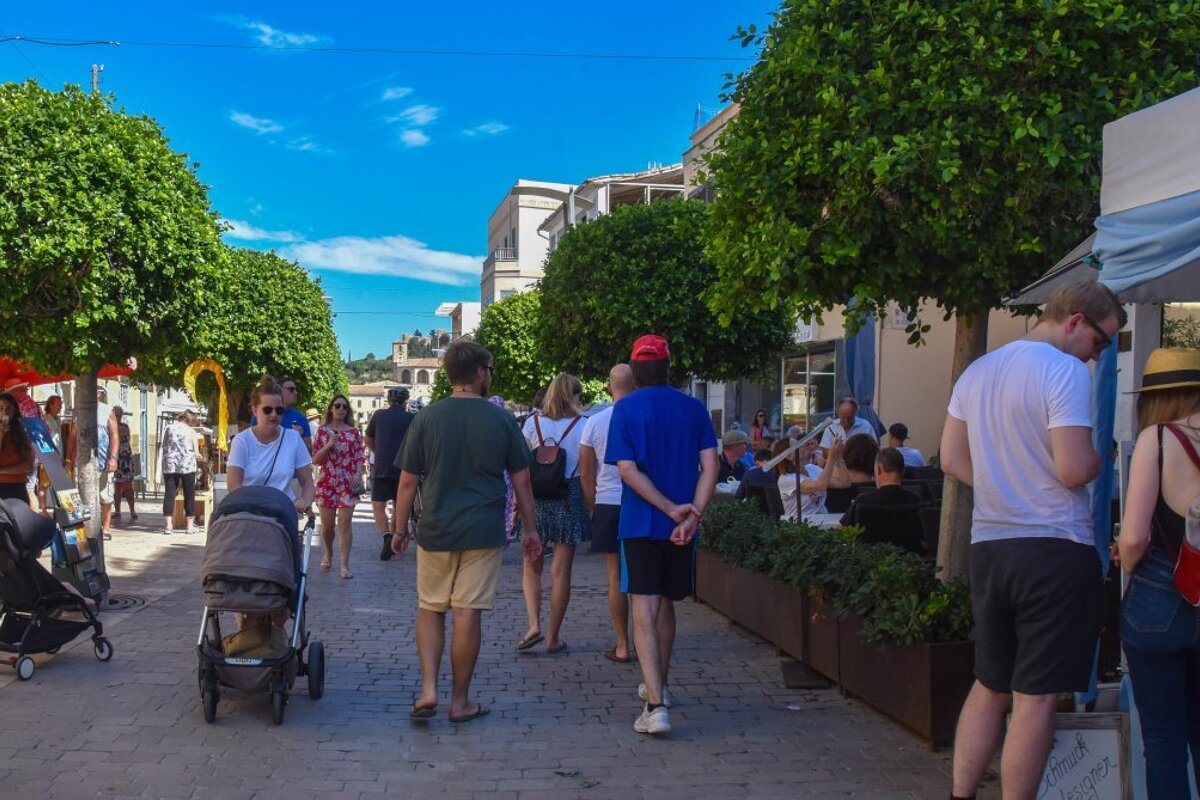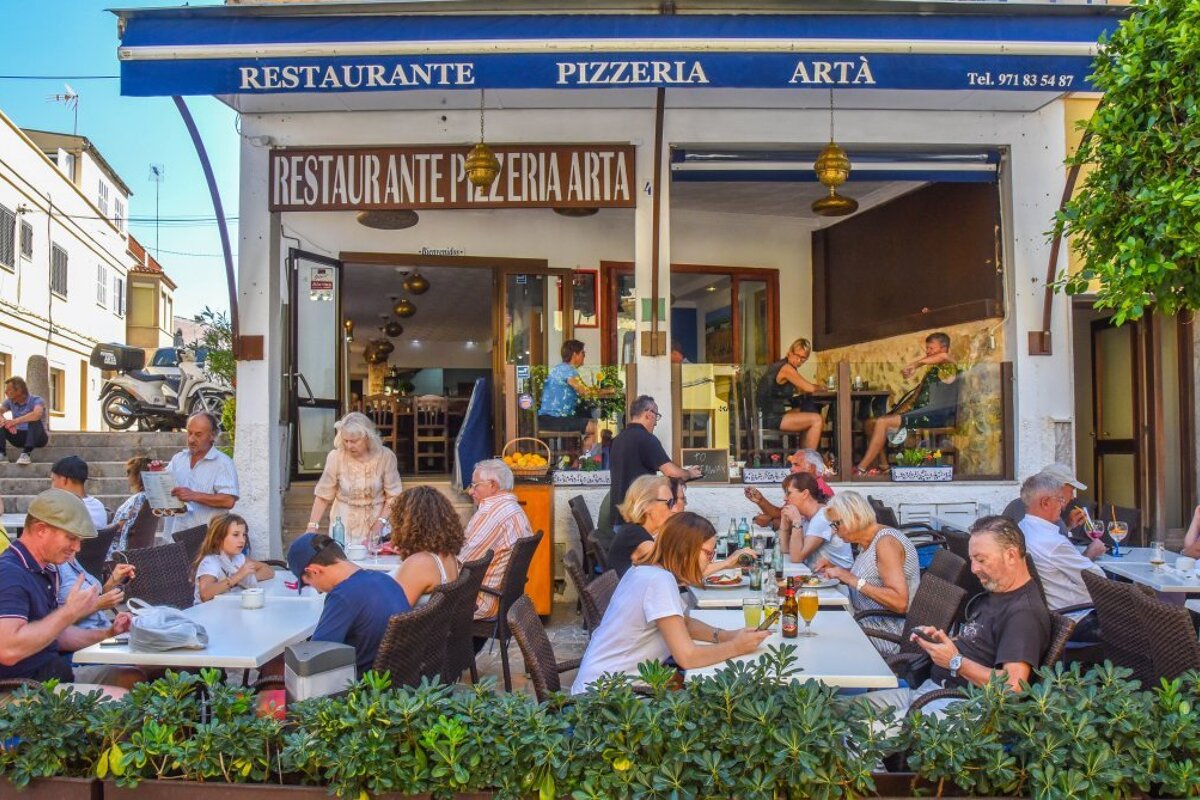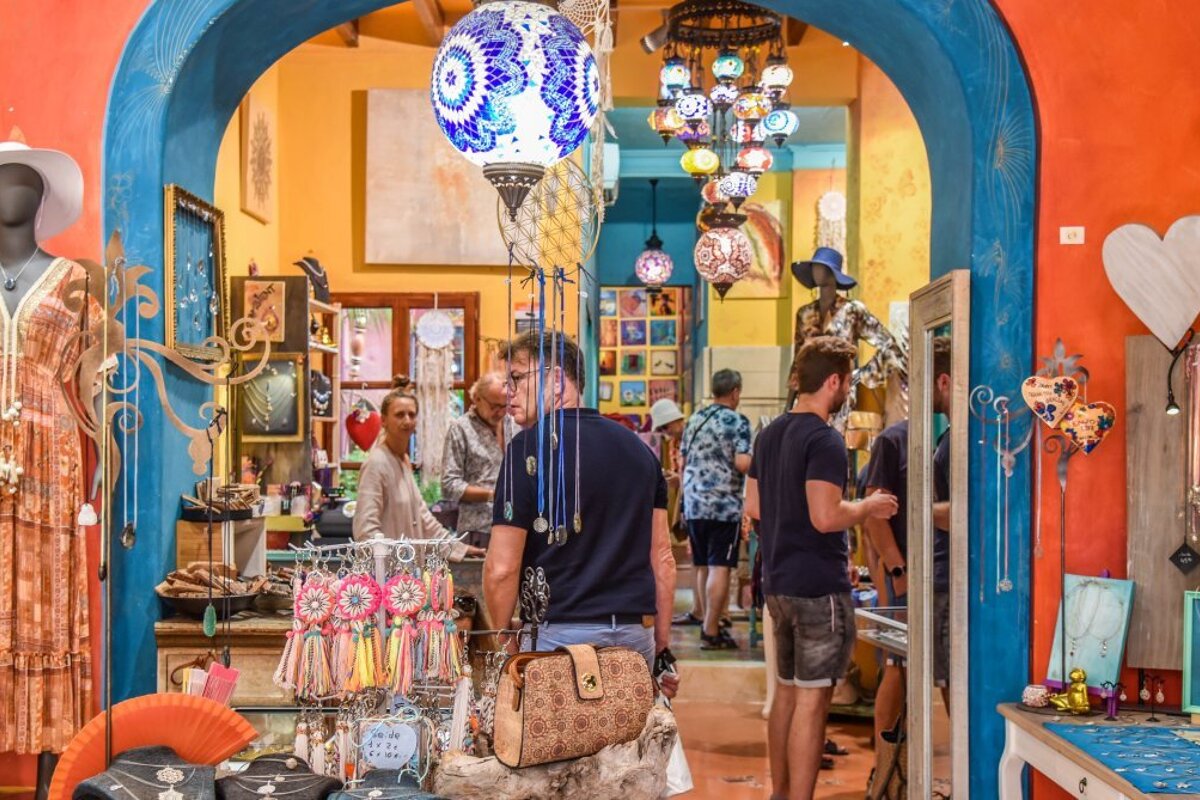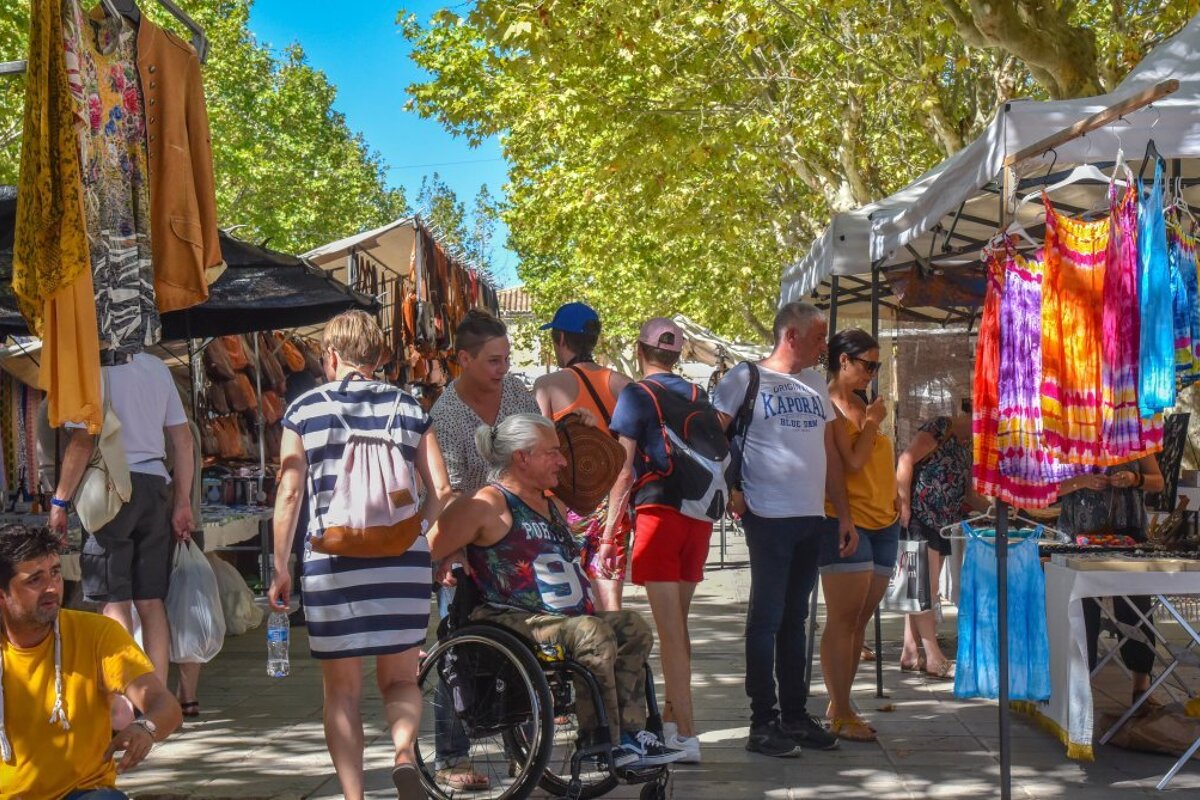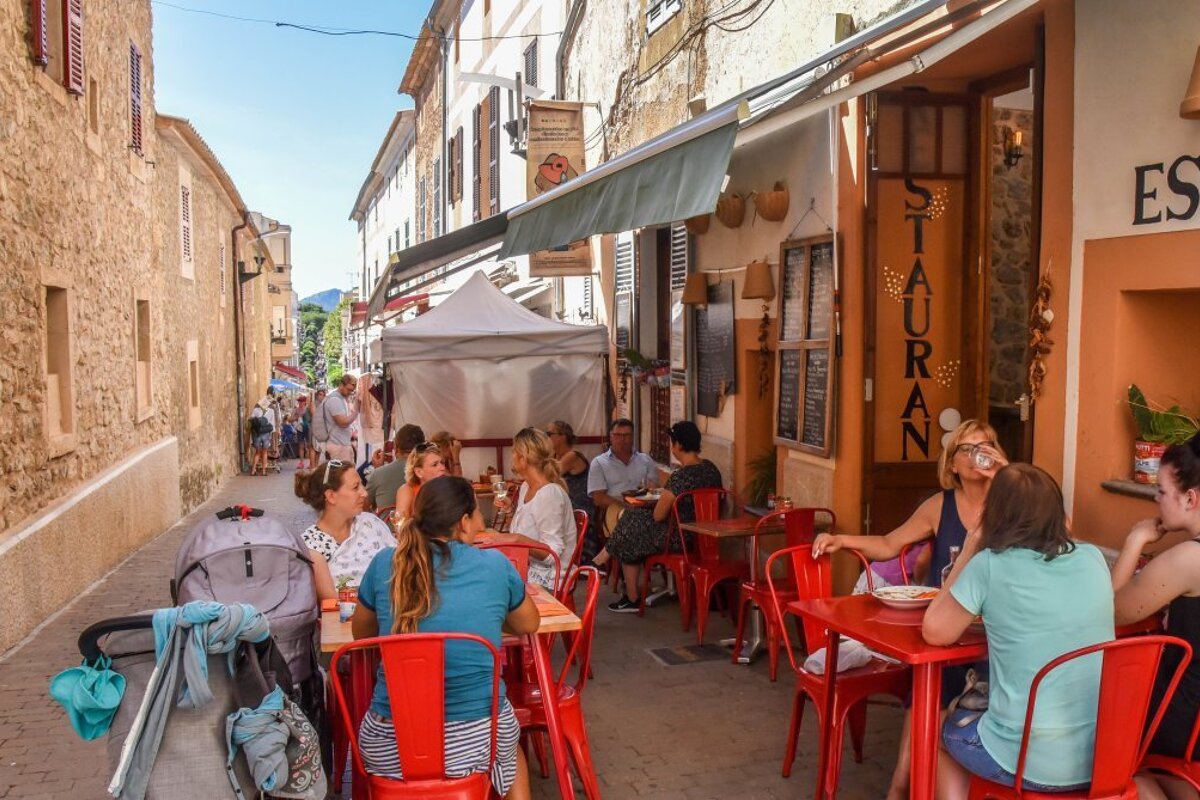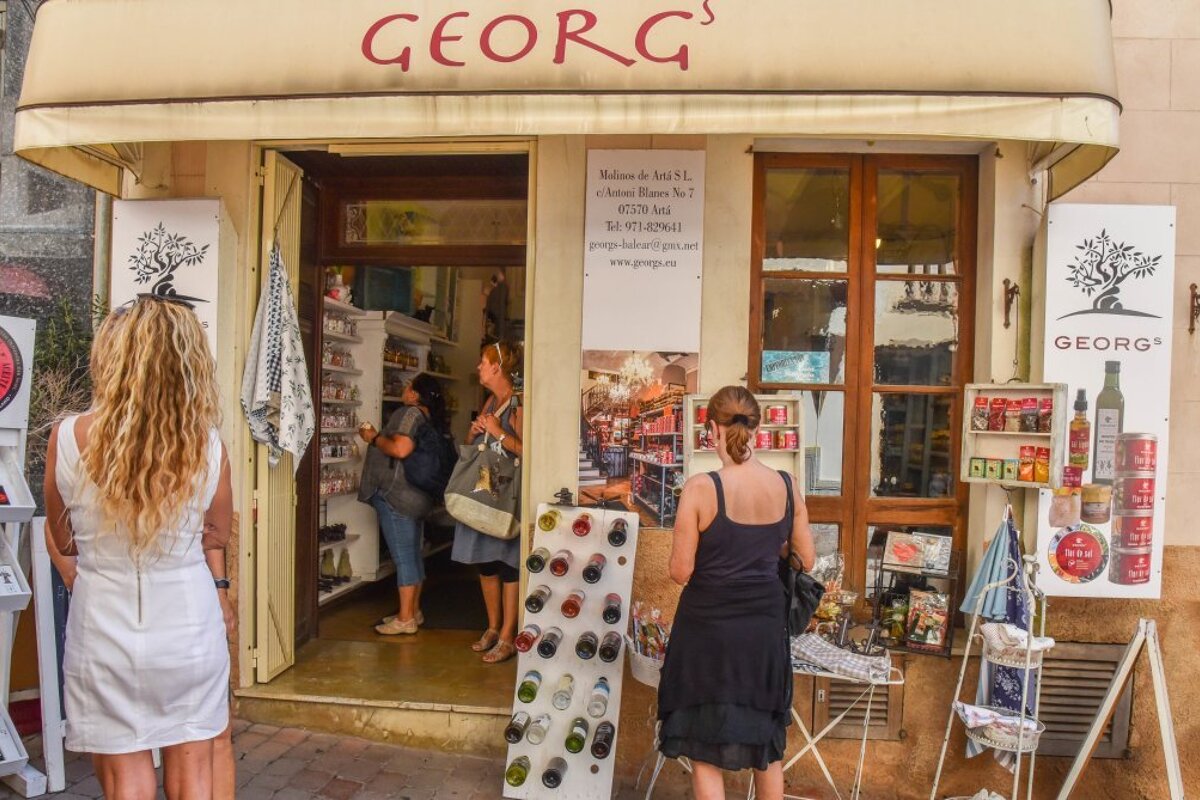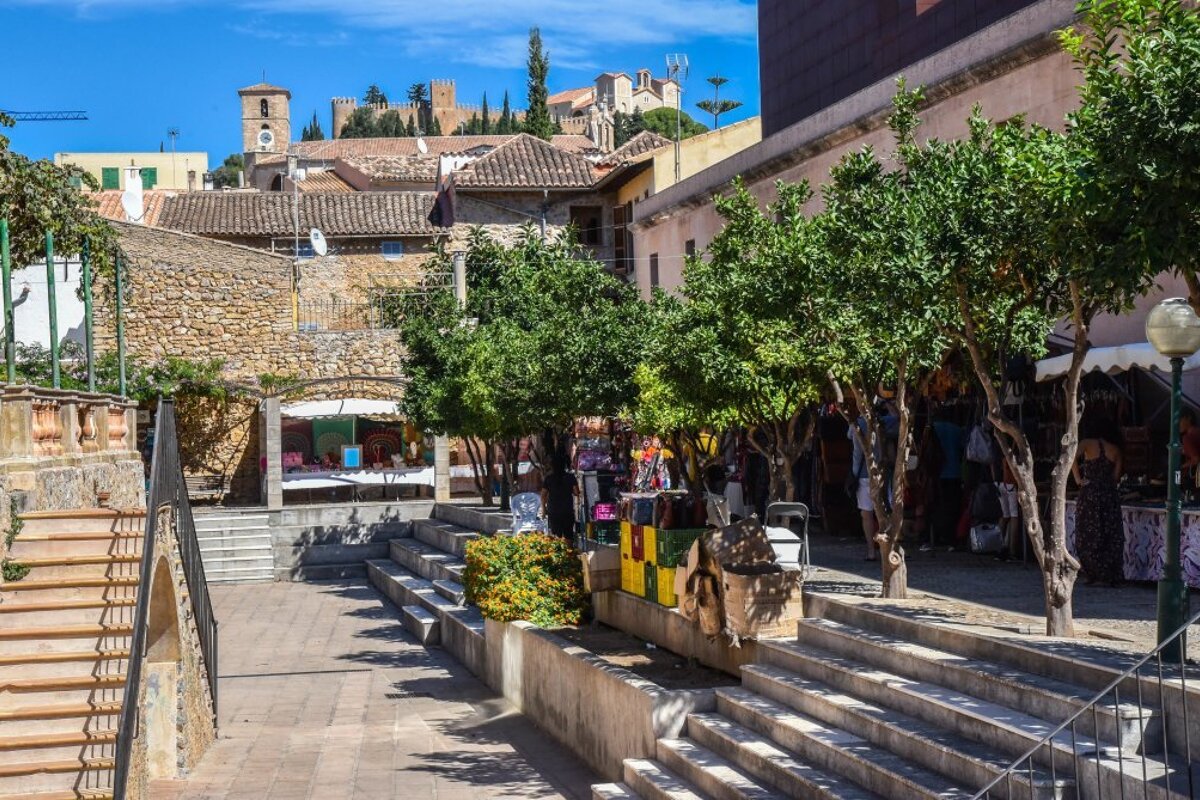 Arta, Mallorca
Attractive rural town in the north-east of Mallorca
Artà is a picturesque town just a few kilometres inland from the north-east coast of Mallorca. Tucked in a valley, it is surrounded by the mountains of the Llevant Natural Park along with some of the island's most beautiful rural plains.
The residents of Arta are primarily Mallorquin but the town does tend to attract tourists on Tuesdays for its weekly market, which is famous for its local pottery and basket weaving. Culture vultures are drawn to this area for its historic landmarks, particularly the Bronze Age Talaiotic settlement of Ses Païsses, the Sanctuary of Sant Salvador, and the ancient fortress walls that surround it, and, of course, the legendary Caves d'Arta.
Having stayed relatively untouched by tourism, Artà is a great destination to discover the authentic rural Mallorca. The coast is about 10km away and is easy to access thanks to the island's good public transport links.
History & Culture in Arta
Early history
The origins of Artá are lost in time but many prehistoric remains have been found around the town, as well as traces of the Roman and Moorish domination. The name Arta derives from the Arab word "Gertan" for garden. Artá's fortress was built during the Muslim reign when the peninsula was called Yartan. Its walls still surround the 16th-century pilgrimage church of Sant Salvador, a Gothic-style church which replaced the ancient parish church consecrated in 1248 on the site of an earlier mosque. Sant Salvador is today one of Artà's most iconic landmarks, it stands at the top of a hill overlooking the town and boasts panoramic views across Mallorca's landscape all the way to the coast.
From the 16th to the 18th century
Between the 16th and 18th centuries, Arta's textile industry flourished, as did the town's population. Archaeological sites around this area have unearthed woven fibres that suggest basket weaving is something the area has been specialising in for a number of years.
From the 19th century to our days
A late outbreak of the bubonic plague caused a set-back in 1820 as the town lost 1200 people, but there was a slow road to recovery. In more recent years, due to its location away from the coastline, the town managed to escape the large tourist development of the 1970s and today retains its heritage and status of an authentic rural Mallorcan town.
Sights & Attractions in Arta
Sights inside the town of Artà
The town of Artà is dominated by Calvary Hill on which the Sanctuary of San Salvador sits, giving its visitors some insight into the town's past as well as wonderful views of the surrounding countryside. It can be reached either by a windy road from the town or via steps from outside the Transfiguració del Senyor, the parish church of Arta. The Sanctuary of San Salvador is home to a multi-coloured, carved, wooden statue of the Virgin Mary which is rumoured to have been brought to the island by Jaume I during the medieval conquest of Mallorca. Surrounding the sanctuary, you'll find the remains of a one-metre-thick fortress wall with nine towers, including the main tower of Sant Miquel.
Arta also has a small museum, the Regional Museum of Arta which can be found at Plaça de Espanya inside Sa Nostra bank. It exhibits archaeological discoveries from as far back as the Roman period, along with a collection of stuffed and preserved local birds.
Ses Païsses Talaiotic settlement
Just outside of town resides the Bronze Age Talaiotic settlement of Ses Païsses, a must-visit if you're in the area as it's one of the most important and best-preserved prehistoric sites in the Balearic Islands. Its origins are thought to date back to 900-800 BC. Most notable is the massive entrance portal, formed from three stone slabs weighing up to eight tonnes each. Inside there are several rooms and an 'atalaia' (watchtower) while the entire settlement is surrounded by a Cyclopean drystone wall.

Sights in Llevant Natural Park
To the north of Artà there is the Llevant Natural Park, a wild, hilly area with a dramatic coastline. Inside stands the Ermita de Betlem, founded by monks in 1805, complete with a solar clock, a rose window and an ancient water mill. It's a steep climb to reach the chapel but you are rewarded with wonderful views and a little taster of what life was like for these monks. This landmark is particularly popular with cyclists and hikers.
Caves d'Artà
The Caves d'Arta are one of the biggest tourist attractions on the northeastern coastline. These thousands-year-old caves are a spectacular sight with various natural rooms created and adorned with countless stalactites and stalagmites of imaginative shapes. Guided tours are available every half an hour from 10:00 throughout the year and last around 45 minutes.
Beaches in Arta
The nearest beaches are in the resort of Cala Ratjada, around 15 minutes away by car and 20 minutes on a public bus. You can catch either TIB bus number 411 or 446, which travel between the two places numerous times per day.
Events in Arta
Sant Antoni Festival
Artà's biggest festival, Sant Antoni, dates back to 1581 and features dancers with cardboard horses strapped to their hips. The main event takes place on the 16th of January. In the morning, demons tour the town with processional music to drum up the atmosphere for the festival. In the evening, when the sun goes down, there's a religious ceremony in the chapel of Sant Antoni followed by bonfires, music, food and drink in the streets of Arta. The festivities end on the 17th of January with a cavalcade and singing of the traditional song. It's also worth watching out for Sant Antoni de Padua, a smaller festival on the 13th June where children perform traditional dances.
Sant Salvador Festival
The patron saint of Arta is Sant Salvador and festivities in his honour take place during the first week of August. You can expect concerts, art exhibitions, parades and parties throughout the week. Celebrations end with fireworks on the final night.
Fira d'Artà
The town also celebrates an autumnal fair, known as the Fira d'Arta, which is held on the second Sunday of September each year. This is a traditional agricultural fair with markets and agricultural exhibitions, children's activities, sporting events and more. Foodies might be interested in visiting some of the restaurants serving up local dishes especially for the event.
Things to Do in Arta
Artà is just a nice village to wander around, with a mix of tree-lined avenues and small winding alleys. The best day to visit is on Tuesdays when the town comes to life with its local market.
Shopping
There are some artisan shops selling traditional ceramics and textiles, along with "llatra", traditional products made by braiding palm leaves (baskets and bags are particularly popular in this craft). Artà Market is held on Tuesday mornings on Plaça Conqueridor, this is the best place to pick up some traditional Mallorcan woven baskets, textiles, pottery and of course fresh fruit and vegetables.
Llevant Natural Park
Active types should head to Llevant Natural Park and its 1671 hectares of protected parkland. It's also Mallorca's second largest mountain range, dropping off into the sea. It has all the ingredients for a great day out exploring the great outdoors whilst soaking up some spectacular scenery. There are plenty of trails for hikers, mountain bikers and cyclists to explore, and is a popular destination for bird watching.
Golf
Golfers are well catered for since Capdepera Golf and Club de Golf Son Servera are within easy reach of the town. Capdepera Golf is an 18-hole course surrounded by mountains, suitable for both beginners and more advanced players. It has a lovely clubhouse with restaurant Roca Viva serving first class food to golfers throughout the day. Club de Golf Son Servera is the second oldest club on the island. A beautiful, challenging, fair and fun course of 18 holes with splendid views over the bay of Cala Millor.
Dining in Arta
There is a good selection of restaurants in Artá, generally traditional in style and serving local Mallorcan cuisine. For a high-end gourmet experience, try Gaudi Restaurant within a luxury palace turned hotel, which provides an elegant setting and serves up modern Mediterranean cuisine.
It's as if you are travelling back in time on a visit to Restaurante Finca Es Serral, offering a cosy vibe when it comes to their establishment, from the décor right through to the food. Expect to be served fresh produce from their own garden and local markets! It's also a great place to try some local wines.
Just outside of town, Sa Tafona de Son Fang is another lovely rural finca with a picture-perfect outdoor terrace for the ultimate al fresco dining experience. Here you can expect to eat homemade Mediterranean cuisine with things like paella, excellent local wine and a crema catalana to die for. Book in advance to avoid disappointment.
Hotels in Arta
There are a couple of nice hotels within Arta itself, while in the surrounding area you will find some handsome, small rural establishments ideal for a peaceful country escapade. If you are a large group, then there are also fincas and more modern villas available to rent on the outskirts of town.
Hotels in the town centre
In the town centre, with Arta's charms right on your doorstep, Hotel Palacio Sant Salvador is probably the name that springs to most minds. This hotel is housed in an old palace and its Gaudi style façade and luxury furnishings provide a characterful yet comfortable stay for guests. Highlights include the seasonal outdoor pool, an attractive courtyard style restaurant and enchanting gardens. Hotel Forn Nou is a more intimate affair that offers great value for money. Although many of its rustic characteristics like the exposed beams and stone floors remain firmly intact there are many modern fixtures and fittings that have been cleverly infused into the property.
Countryside fincas
Outside of town, Son Cardaix was once a 15th-century estate but has been tastefully renovated to a high standard with a rural-chic interior. The garden encompasses a small swimming pool, and the location is perfect for keen cyclists and walkers. Agroturismo Na Set Centes is yet another rural escape with plenty of authentic character and a home-away-from-home vibe. Its tranquil setting and picturesque scenery make it particularly attractive.
How to get to Arta
By car
Arta is around an hour from Palma Airport by car. From the airport, head towards Palma on the Ma-19. Then, after 1.6km, take exit 6 for the Ma-30 towards Inca. At the roundabouts, take the directions for the Ma-15 for Manacor and continue along this road all the way to Arta.
Public transport
There is no direct bus to Arta from the airport. You can, however, catch bus number 1 to the bus station at Plaça d'Espanya. From here, take 411 TIB bus which travels between Palma and Arta a few times per day and takes just under an hour and a half. Please check the latest timetable carefully as it changes throughout the year. The 411 also connects Arta to Manacor, Capdepera, Cala Ratjada and Cala Agulla.
Location