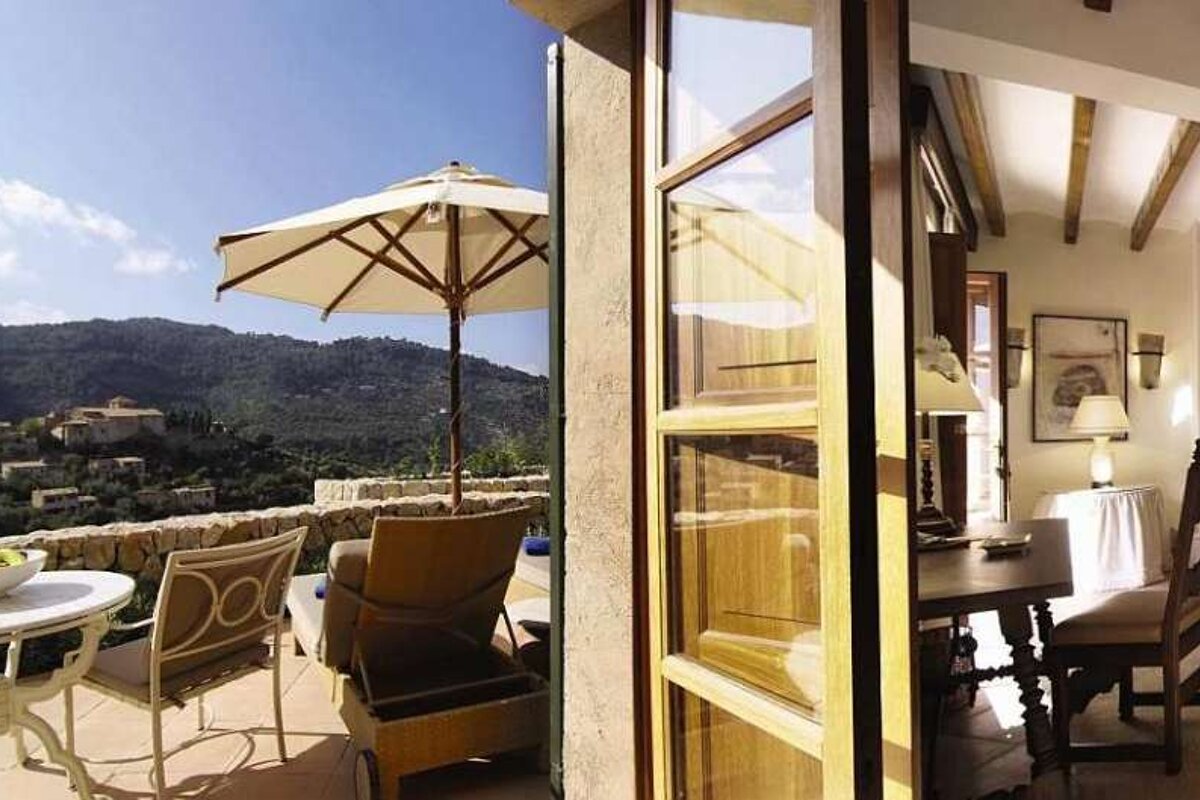 © La Residencia by Orient-Express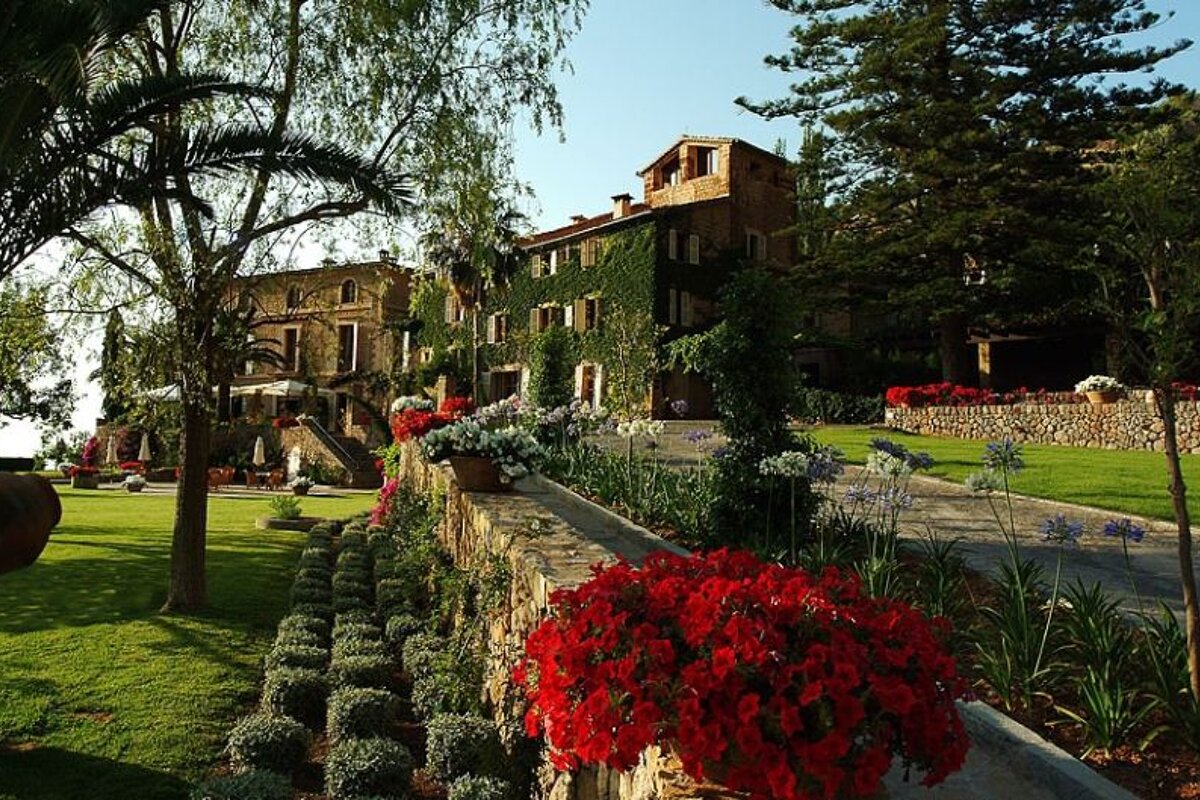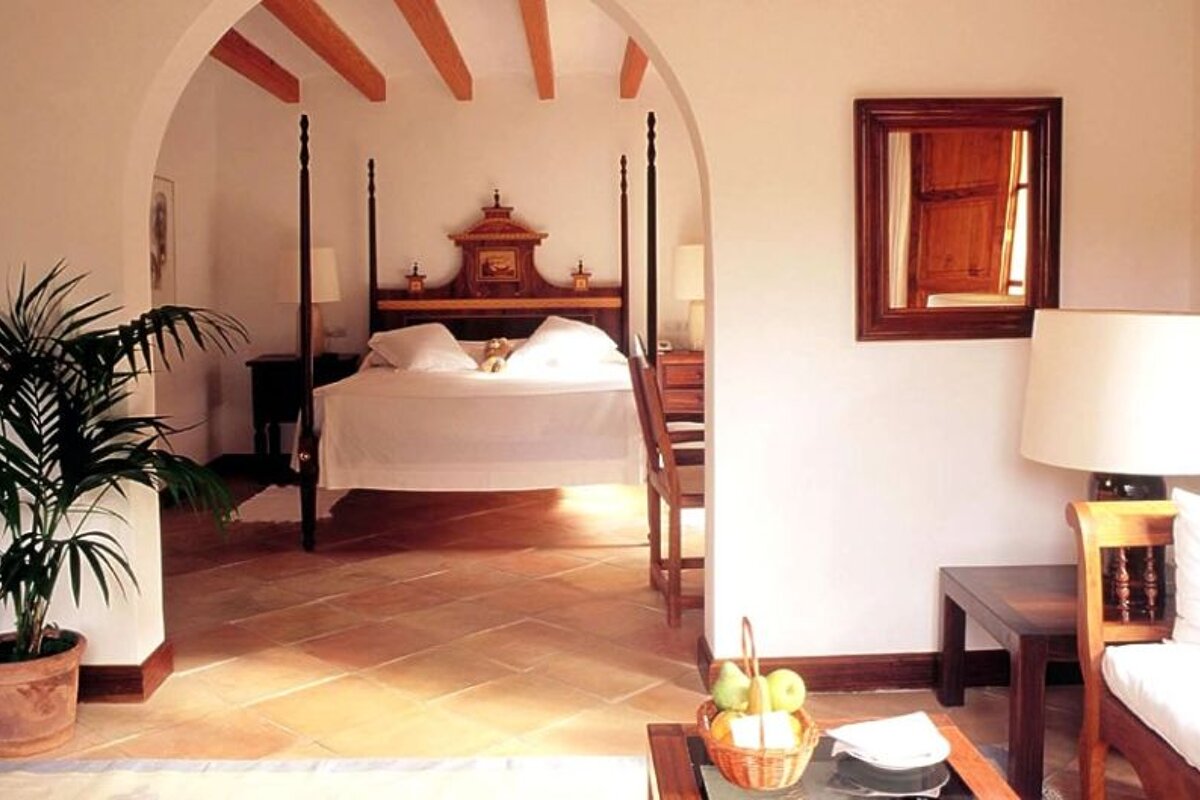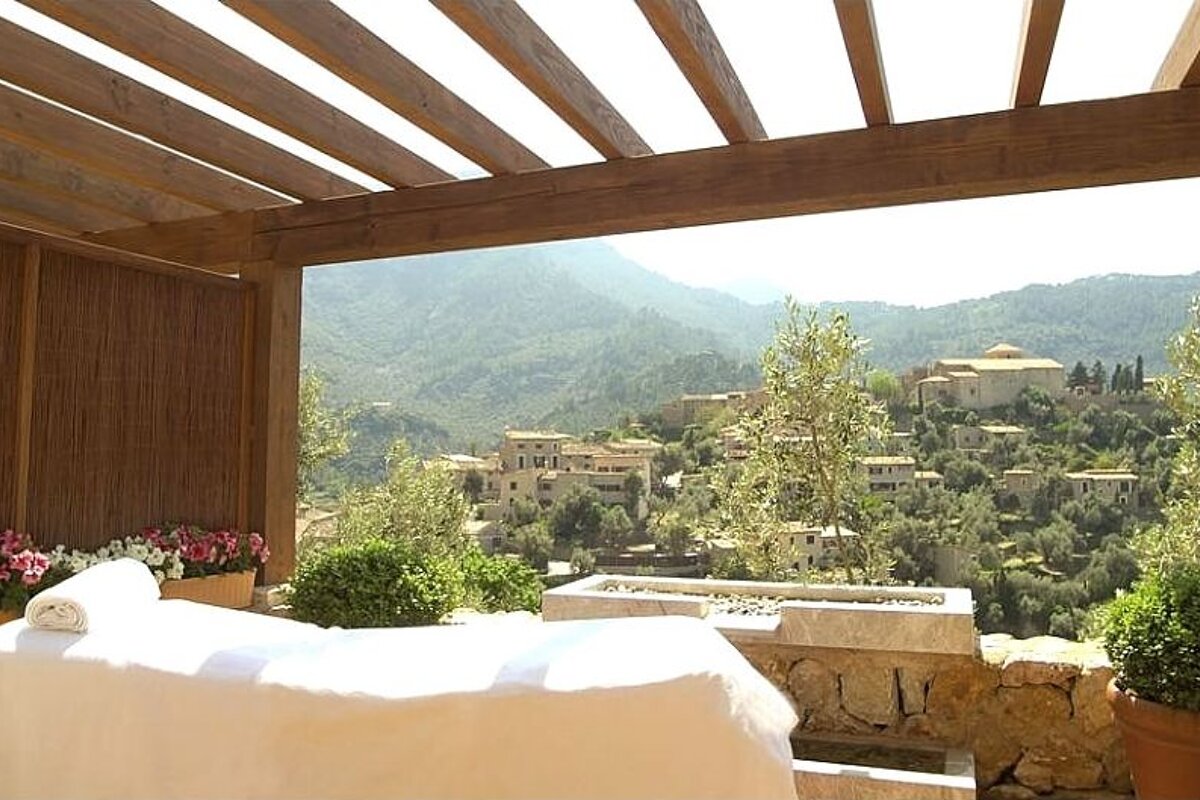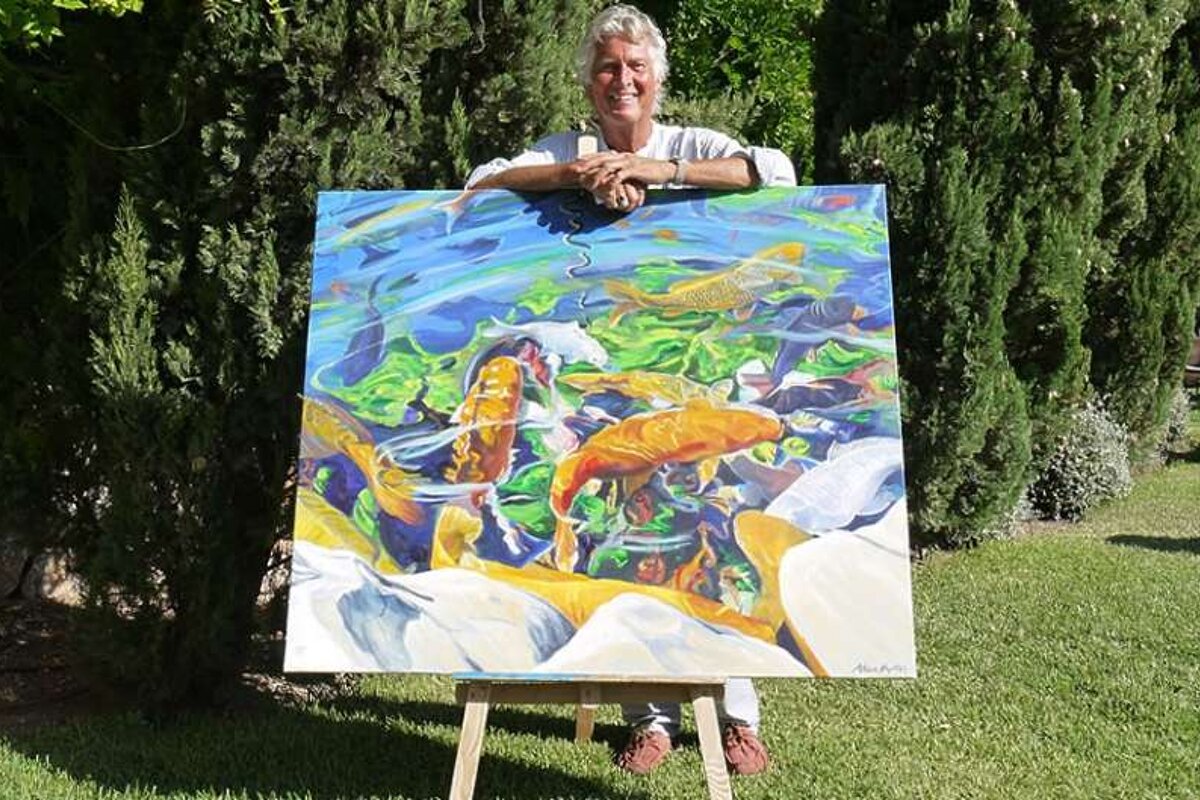 La Residencia Hotel - Review, Deia
Award-winning luxury boutique hotel set against some of Mallorca's most dramatic scenery
La Residencia is the luxury boutique hotel that's hidden in the mountain village of Deia on the tranquil west coast of Mallorca. Famous for it's celebrity guests, the hotel has a long-standing connection with local artists and is now owned by Orient-Express.
We had booked in for a long weekend and were looking forward to doing absolutely nothing for a few days – a lost weekend you might call it. I think like many people, we had been to Deia for the day – to have lunch, go to the beach, explore the charming lanes – but we had never stayed for the night or indeed for any length of time. So it was that we rolled up in our little Fiat 500 and were greeted by lovely reception staff who checked us in whilst another staff member took our bags to our room before parking our car.
In the reception area of the hotel you'll find photos of just a few of its famous visitors. Royalty are amongst these guests - the late Lady Diana Spencer (Princess of Wales), the King & Queen of Spain, and the Emperor & Empress of Japan. Stars from screen & music, such as Francis Ford Coppola, George Lucas, Gwyneth Paltrow, Tom Hanks, Bruce Springsteen, Rod Stewart and Paris Hilton are just a handful of the rich and famous who have visited the hotel. It's not surprising that they choose La Residencia – the hotel seems to win awards every year from a variety of top-end publications, including Conde Nast, Tatler and the Sunday Times, as does its spa and restaurants.
With views of the sea and the picture postcard village of Deia & the Tramuntana Mountains, the hotel has an enviable position on the hillside on the edge of the village. There are several low level traditional honey coloured buildings which make up the hotel, dotted around the 14 hectare estate - some of which date back to the 16th & 17th centuries. They are linked by a myriad of terraces and walkways filled with fragrant and colourful Mediterranean foliage, that encourage you to wander past swimming pools, restaurants, olive & citrus groves.
There are a range of bedrooms and suites, from spacious single rooms to rather wonderful luxury suites. In addition to the new Luxury & Tramuntana suites, both of which have plunge pools and private terraces with the best views of Deia and the Mediterranean, there are two unique 'superior' suites available. Perfect for honeymoons, the Tower Suite has been created inside an ancient 16th century tower. You'll find a spacious bedroom and bathroom on the first level which is linked via a spiral staircase to a gorgeous living area that leads to a sun terrace with panoramic views. Very romantic.
Our home for the next few days was to be a junior suite. The double aspect room afforded views to the mountains and to Deia, framed by large windows with beautiful wooden shutters. We had a small living area with sofa and desk, where we found a complementary bottle of Mallorcan red wine, a bottle of estate-grown olive oil, home-made marmalade and a welcome note. A Nespresso coffee machine, complementary still & sparkling water, and excellent wifi completed the room's amenities. The bedroom area held an enormous four-poster bed and the TV was cunningly hidden in a cupboard at the end of the bed. The décor was definitely traditional Mallorca – dark antique furniture set against white walls, and a tiled floor. The en-suite bathroom continued the traditional theme and was fitted with a bath/shower, and a generous double sink and vanity unit. It was a touch dated for my tastes, and the water pressure might have been stronger, but the complementary Ren Skincare products were very much appreciated. Turndown is included in the service, and you may find little gifts such as a La Residencia hardback notepad, a cute siurell, or chocolates waiting for you when you return from dinner.
We were happy just to potter around the hotel during our stay and munch our way through successive breakfasts, lunches and dinners. Breakfast is held in Son Fony, with its large atrium style dining room and pretty terrace. The buffet is varied and complete, and you can order eggs and crepes separately. Lunch can be taken at Son Moragues which overlooks the hotel's front garden and sculpture park. It offers a tapas style menu throughout the day and night, and traditional English afternoon tea is served from 3.30pm to 7.00pm. The star of the dining options though, is El Olivo. This is one of Mallorca's premier gourmet restaurants and has been highly regarded for many years. It's the more formal restaurant of the hotel and features the best produce Mallorca has to offer. It also has an extensive and select wine list that has been awarded 'Wine Spectator Award of Excellence' for many years on the trot.
The beautiful and large swimming pool provides a relaxing spot looking out on to the mountains and is served by Safereix pool bar & restaurant from May to September. We had the most delicious 'fish and chips' there one lunchtime. The award-winning hotel spa is found above the swimming pool away from the main area and offers an indoor swimming pool, outdoor Jacuzzi, sauna & steam room in addition to a great selection of spa and beauty treatments. A spacious gym with a good selection of weights and aerobic machines can be found next to the spa.
The hotel arranges plenty of activities which are communicated to you via a daily dairy left on the bed at turndown. This handy publication informs you of the imminent weather forecast, markets to visit, and activities such as a tour of Deia and its artists, mountain pic-nics with donkeys, tennis instruction (there are two tennis courts), Tai-Chi, cycling, and countryside hikes for all levels. The hotel can also provide tours of Mallorca with a guide by car, boat, hot-air balloon or helicopter – just ask at reception.
Many guests come to La Residencia for art courses and to see for themselves the influence Deia has had on artists throughout the last century. La Residencia has for many years supported the local artist community by exhibiting their work throughout the hotel – the colourful modern art canvases make a striking impact on the white corridors and in the rooms & suites. Painting and sculpture courses are offered by the hotel from their Artist in Residence Alan Hydes, and Sculptur in Residence, Juan Waelder. Ceramics workshops can also be arranged. The hotel contains an art gallery (the only one in Deia surprisingly), Sa Tafona, and also arranges regular tours of the artist's workshops in the village of Deia itself.
When the time came to check out, our car was brought back to reception and we were waved off on our merry way back to the airport. Our minds and bodies had been refreshed, we had relaxed into 'Spanish time' and were ready to take on the world again, albeit at a slower pace than previously. Perhaps we took the slower pace a little too far – we managed to miss our flight home.
The hotel is closed in December and January, and reopens on the 14th February 2013. Special offers are available until May 2013. Contact details for La Residencia Hotel can be found at the top of this page.
Location
Deia, Mallorca