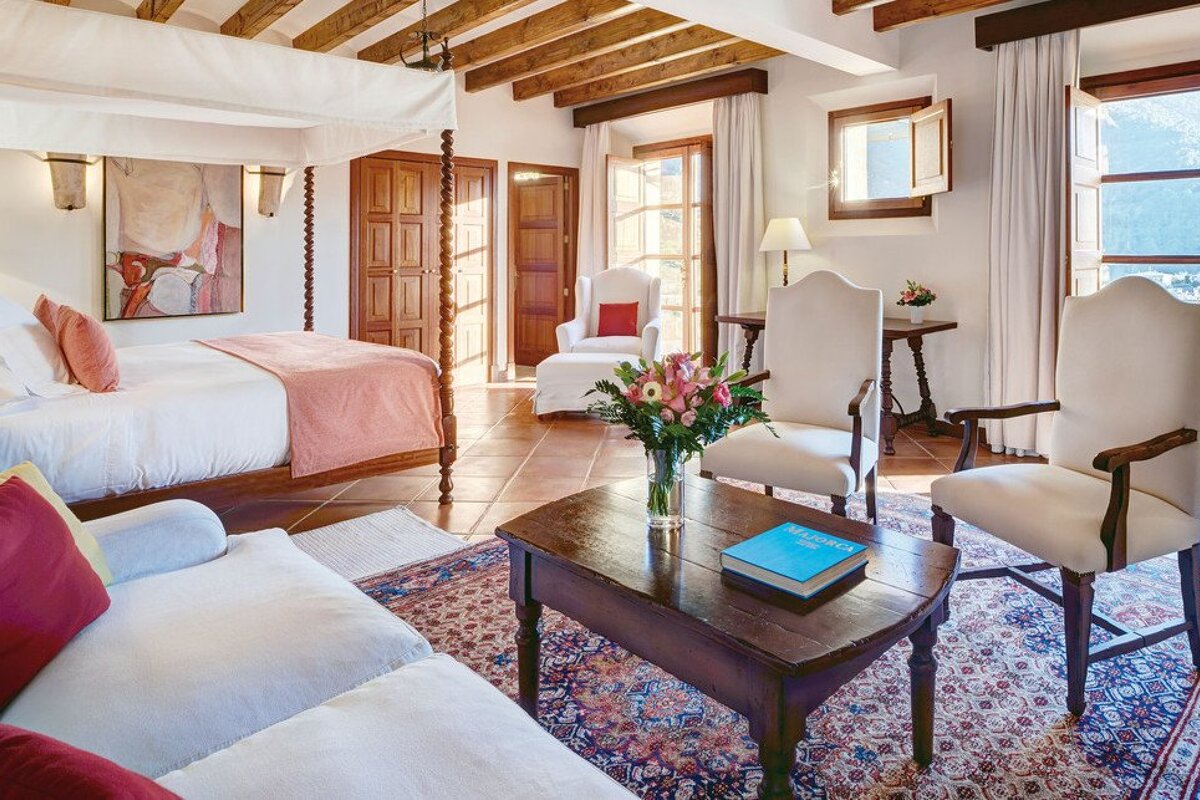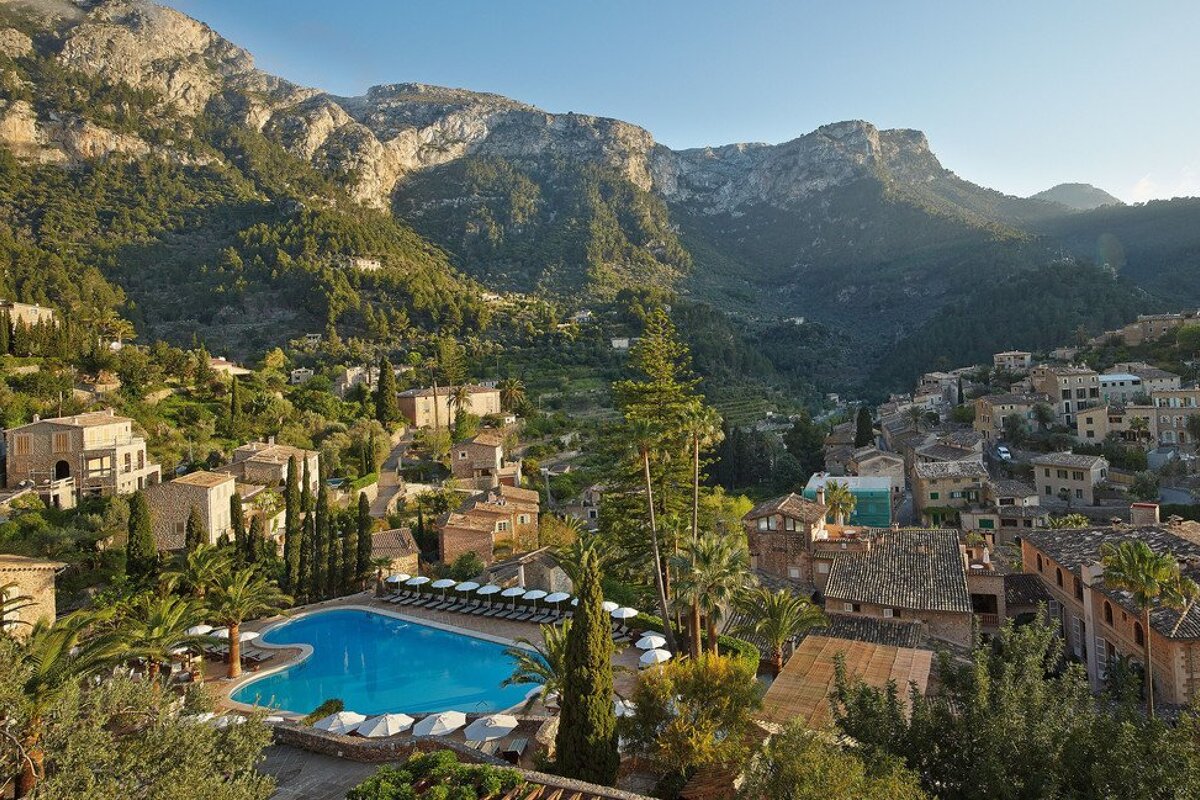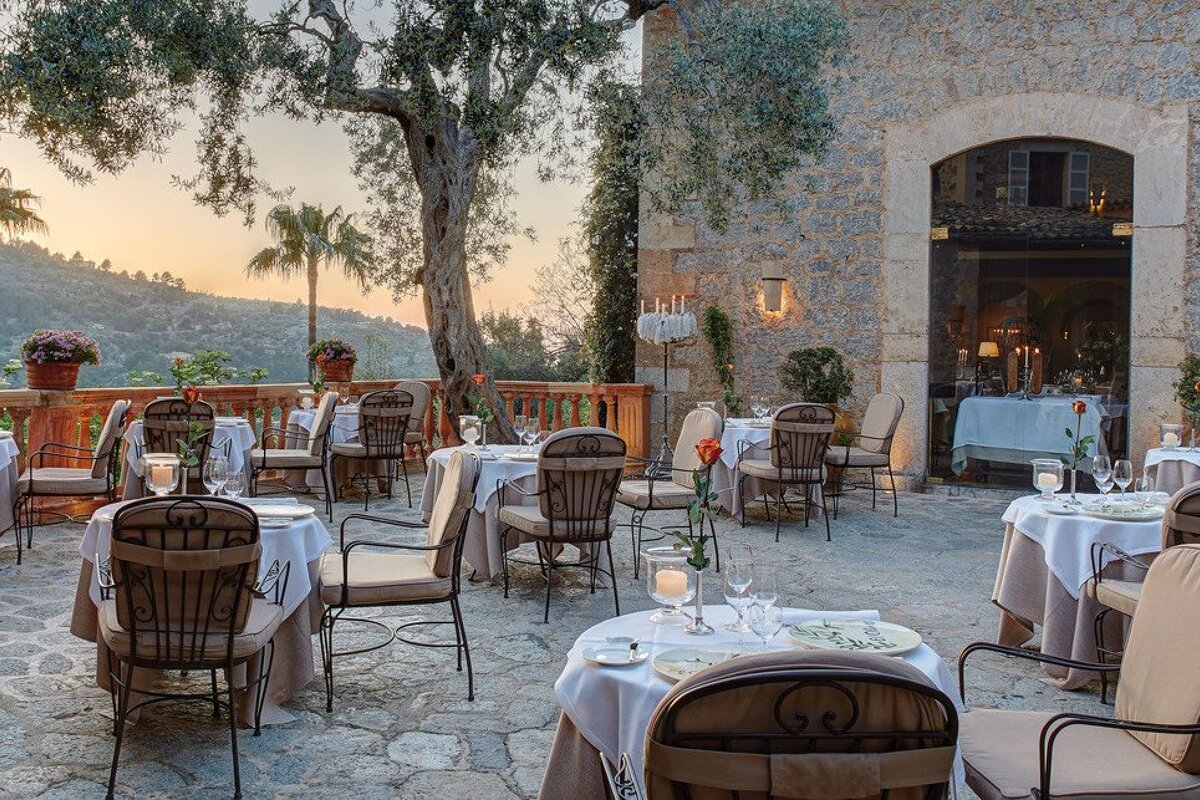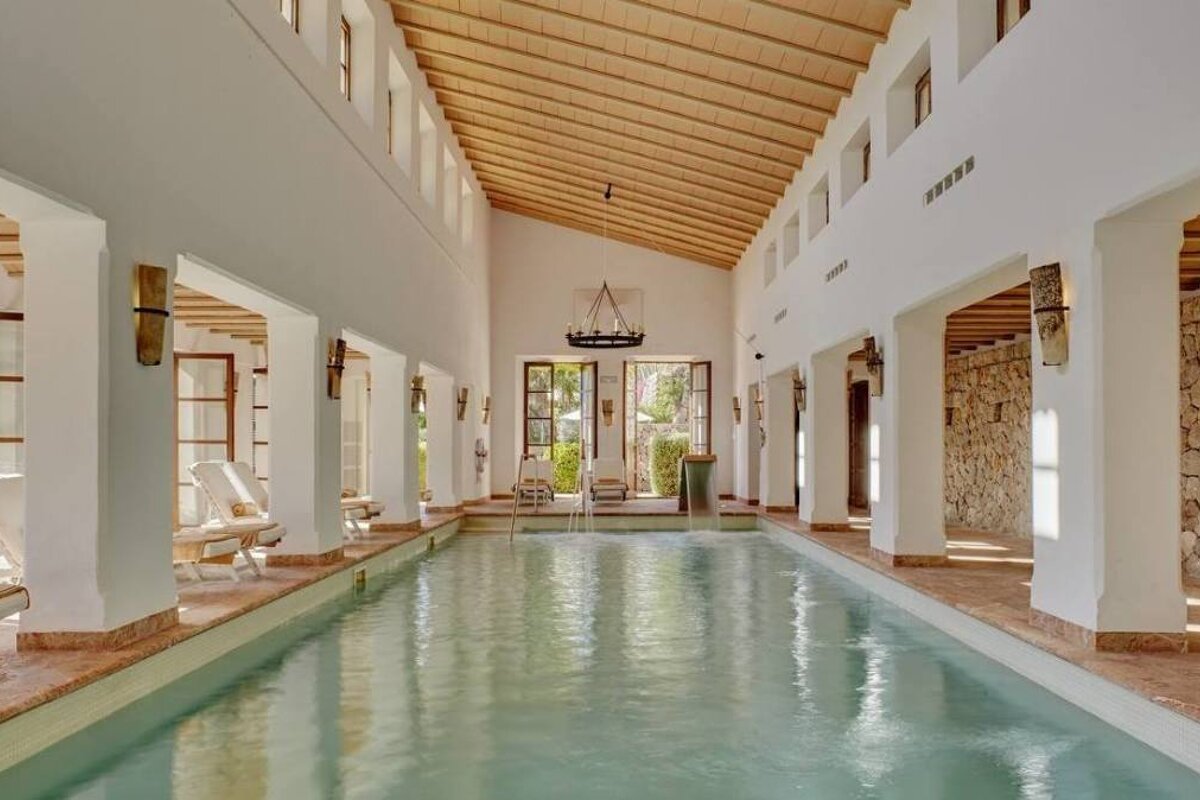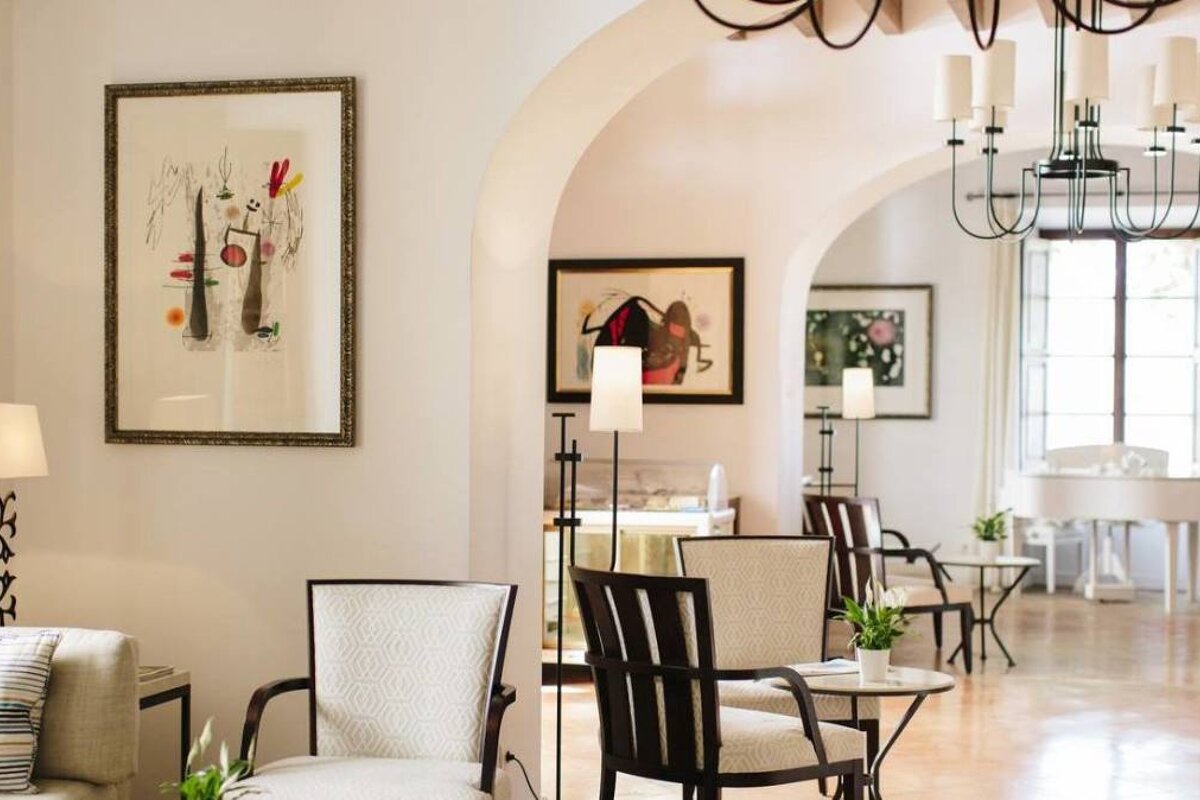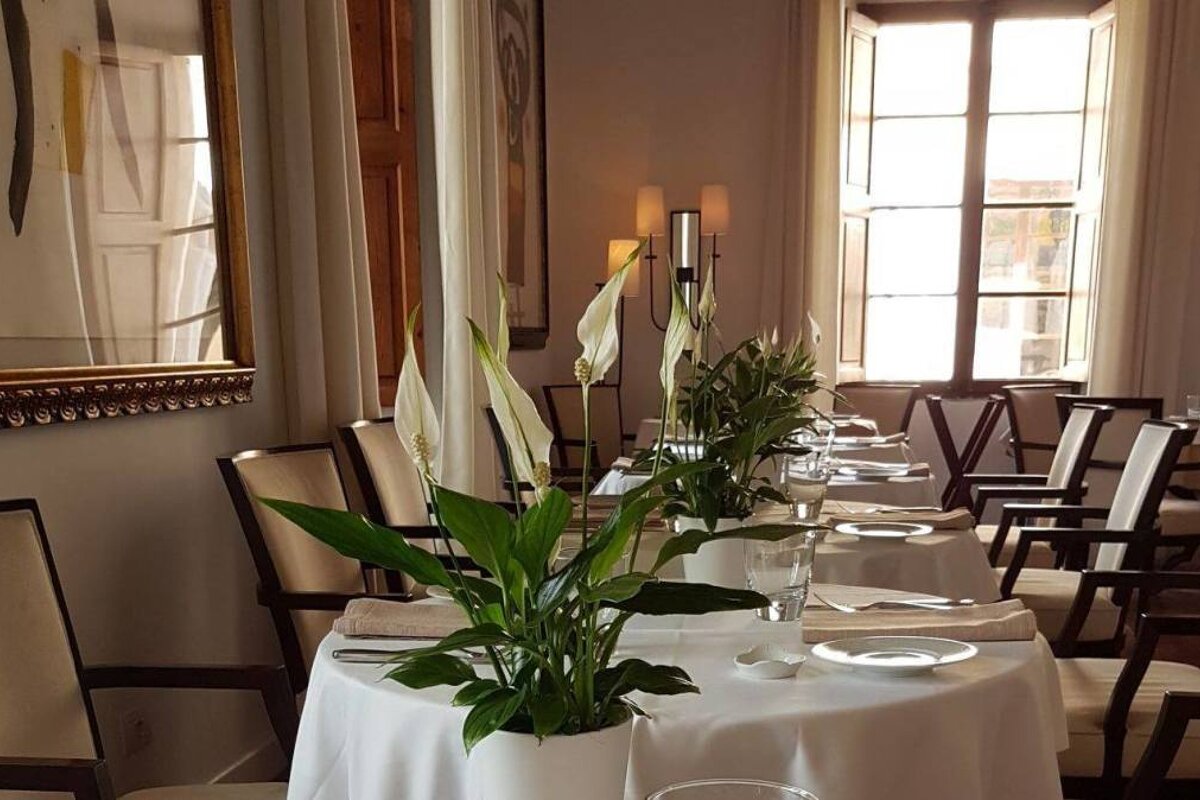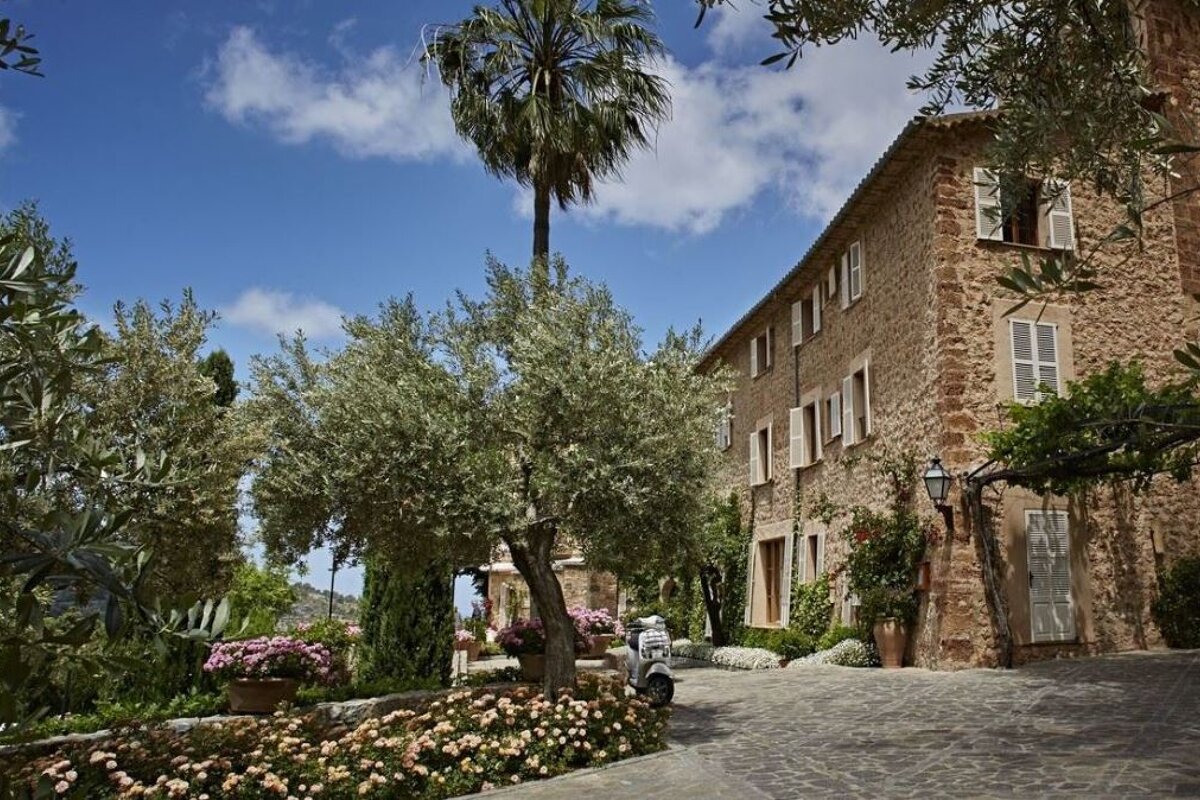 La Residencia Luxury Hotel, Deia
A world famous Hotel and Spa in the secluded artistic hamlet of Deia
This hotel is the height of relaxed luxury, hidden in the north of the island with award winning gourmet restaurant El Olivo and the more relaxed Cafe Miró, beautiful pools and gorgeous tennis courts.
Choose from a selection of beautifully decorated bedrooms with four-poster beds, suites with their own private terrace in the main hotel or the luxurious Villa, which comprises of spacious accommodation just a short stroll from the main hotel.
The villa has 3 double bedrooms and has a large living space suitable for larger families or groups looking for more private luxury accommodation. It has its own pool, barbecue and fully-equipped kitchen for self-catering.
You'll also find an award-winning spa on site with an indoor swimming pool, jacuzzi, sauna, steam room, gym and six treatment rooms. Three of these benefit from open-air terraces, allowing guests to enjoy a soothing treatment while looking out over the Tramuntana mountains and breathing in the scent of fragrant herbs.
The hotel's Leisure Concierge has a wealth of inside information to help you make the most of your stay. Discover off-the-beaten-track treasures, find breathtaking panoramas or visit specialist shops. You can also make use of two superb tennis courts. Surrounded by the Tramuntana Mountains and overlooking the sparkling Mediterranean, they offer an uplifting experience for any player.
If you fancy exploring further afield during your stay, then they are happy to recommend a variety of tours, excursions and activities to keep you entertained. All you have to do is decide how active you want to be!
Reviews
413 verified reviews by
Watch this
Who should go
This hotel suits all travellers from couples to families and the single traveller.
Pets are not allowed at this hotel.
The Neighbourhood
Situated on the more peaceful north west coast of the Island of Mallorca, the hotel is sheltered by the green mountains of the Tramuntana mountain range. Sitting on the edge of the village of Deia, well known for its artistic community, and set amongst olive and citrus groves, the hotel is in an idyllic spot.
The Pool
Surrounded by the dramatic Tramuntana mountain range, the two outdoor pools are the perfect spot to enjoy a light lunch or refreshing cocktail. There is also a heated indoor pool, sauna and jacuzzi adjacent to the spa. If you're seeking a secluded pool experience, they offer a selection of suites with private full-size or plunge pools.
The Restaurant
The hotel has four different restaurants. You can try award-winning fine dining at El Olivo where Chef Guillermo Mendez and his team use local produce to create their creatively inspired Mediterranean cuisine. With an a la carte menu and vegetarian menus there is something for everyone. Served with an excellent and select wine list.
Cafe Miro is a bar and restaurant offering lunch, afternoon tea and dinner. You'll also find a delicious selection of Mediterranean tapas, as well as regional favourites such as paella and Sóller prawns. Art lovers can admire the unique collection of 33 original Joan Miró paintings. Take a seat on the terrace and enjoy cocktails while soaking up views of Deià and the mountains.
The Pool Restaurant, open between May and September, serves Mediterranean specialities and cocktails. Son Fony is a Mediterranean buffet restaurant overlooking the pool and the surrounding mountains.
Visitor comments
"I'm sitting by the pool writing this review. I think we've come here every year for the past 6 or 7 years. La Residencia is quite simply my family's favourite European hotel. Deia is beautiful. The weather is stunning. The hotel is not flash, expensive, compact and quite busy during the summer - so why do we love it? Obviously the views and the sunshine, but also the staff who remember your names and treat you like friends, the way everything just works, the way it feels small and personal here, the peace and quiet." - Trip Advisor
"From the gorgeous setting to the fabulous service, restaurants and rooms (plus it's close proximity to the really charming village of Deia) this hotel is a 10!!! Two amazing pools and extensive and lovely breakfast on the terrace looking at the mountains too!" - Trip Advisor
"We had a wonderful stay at La Residencia...it more than lived up to its reputation. What set the hotel apart was the staff - we enjoyed the best service consistently of any hotel we've stayed at in recent years. They were warm, welcoming and professional and seemed genuinely interested in making our stay perfect. Couple this with a wonderful location...wonderful food...and wonderful rooms and I'd say this is quite possibly the best hotel EVER!" - Trip Advisor
Directions
Palma International Airport is the closest airport, located approximately 50 km (45-minute drive) from Belmond La Residencia.
Taxis are readily available at the airport and in Palma. You may also schedule a transfer when you book online.
Location
Deia, Mallorca