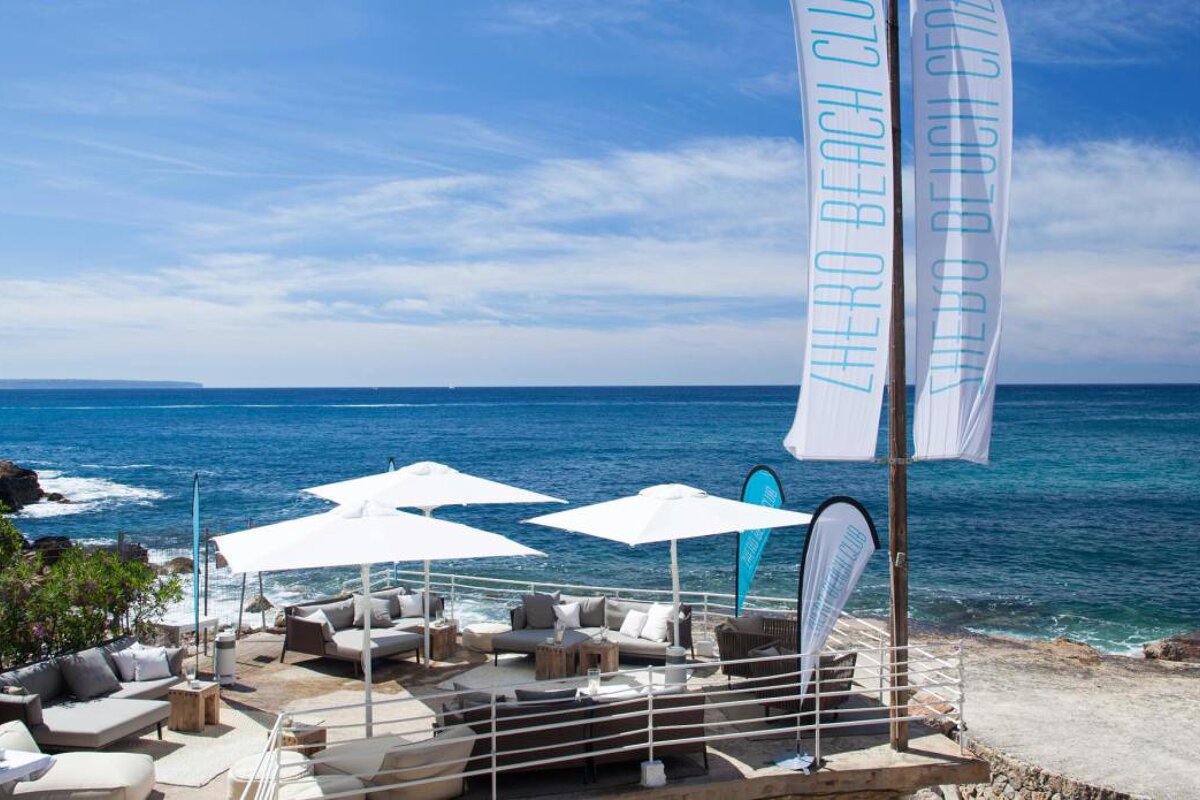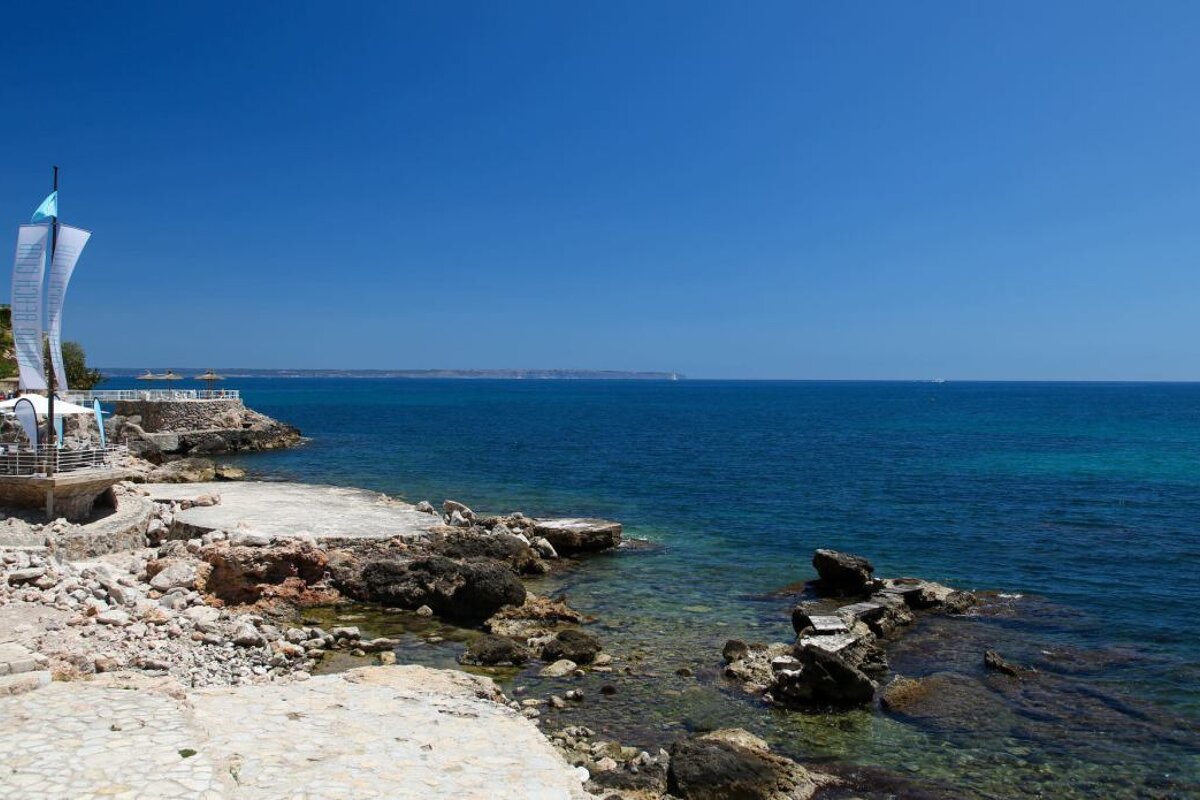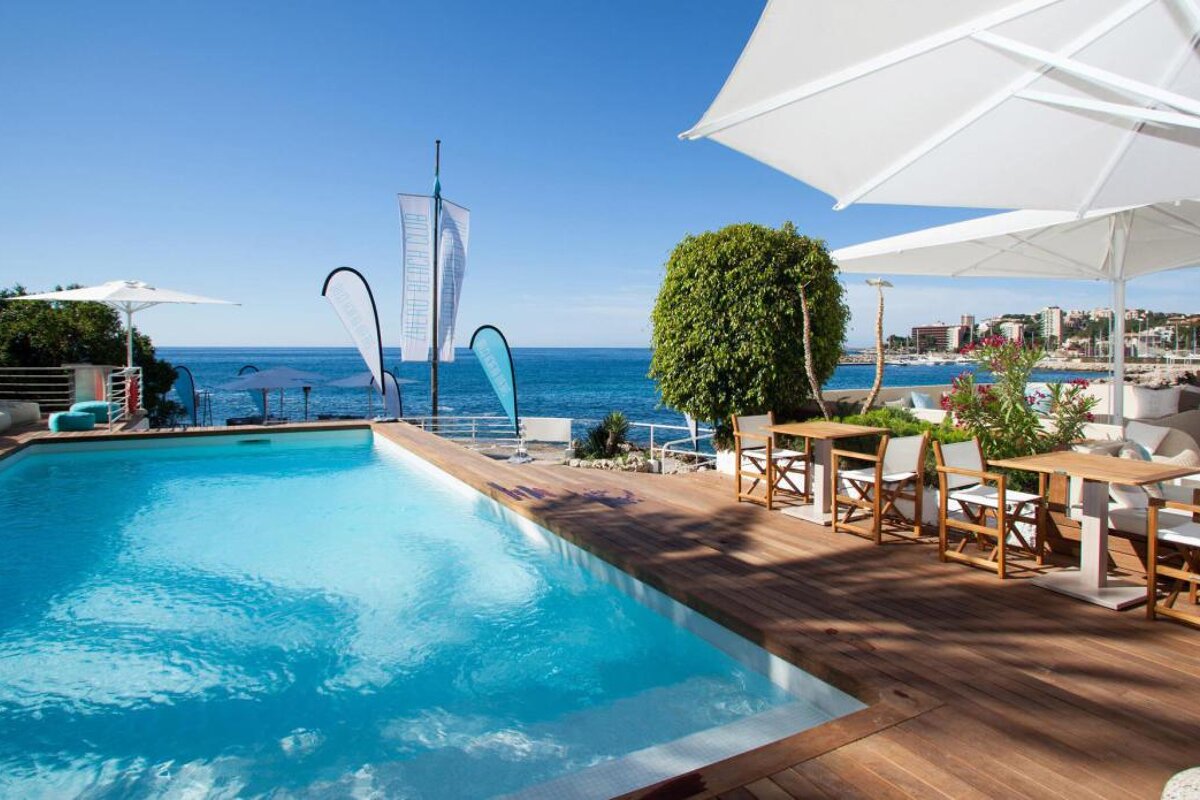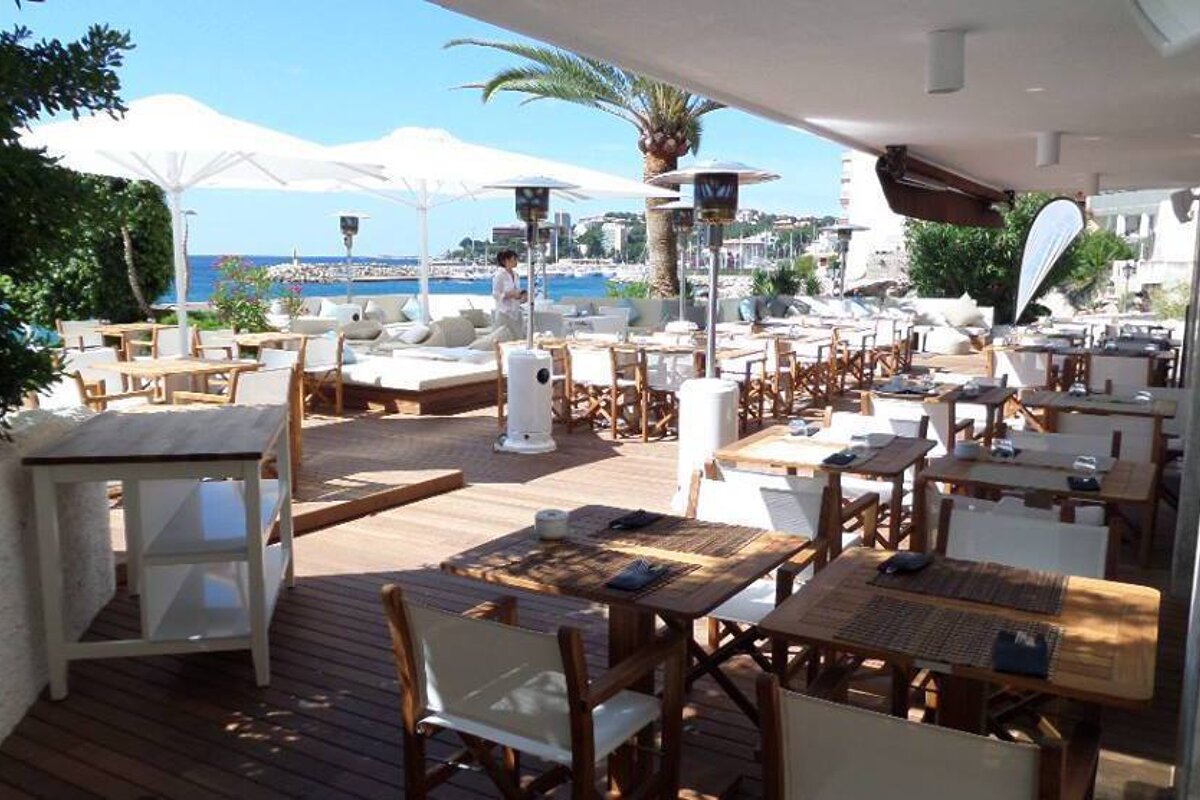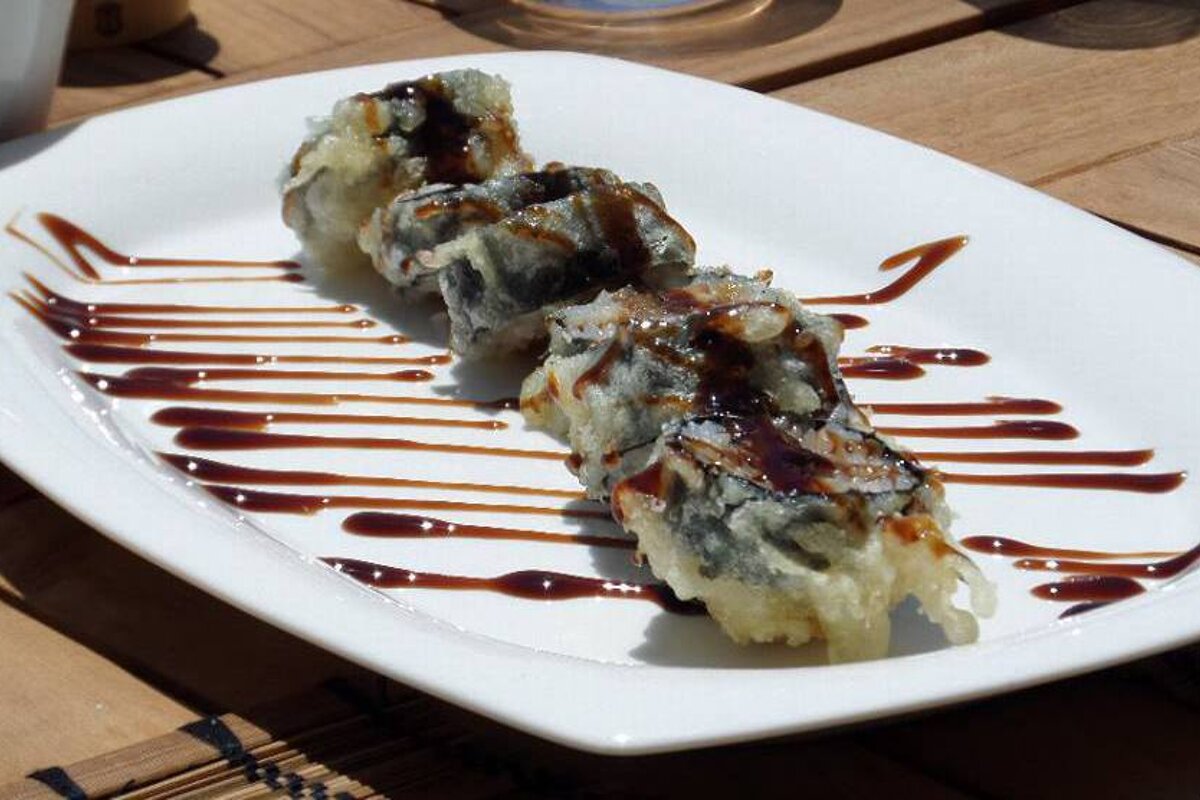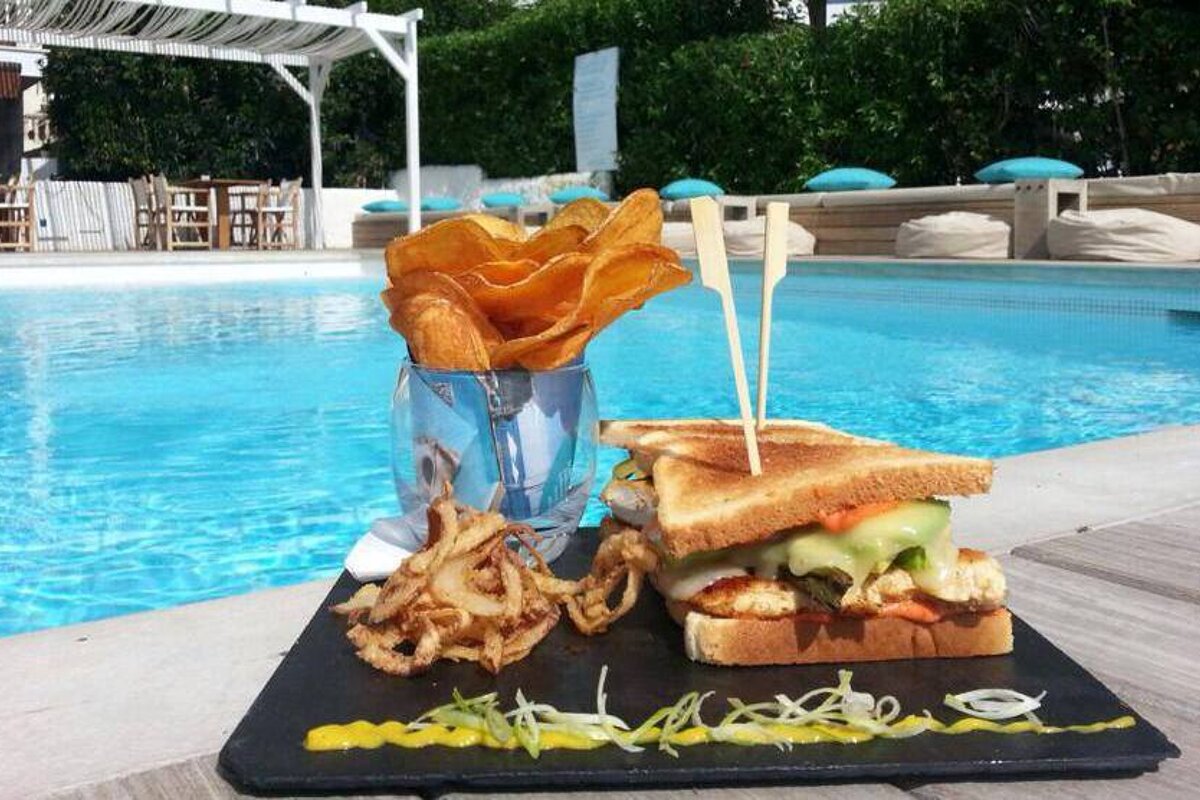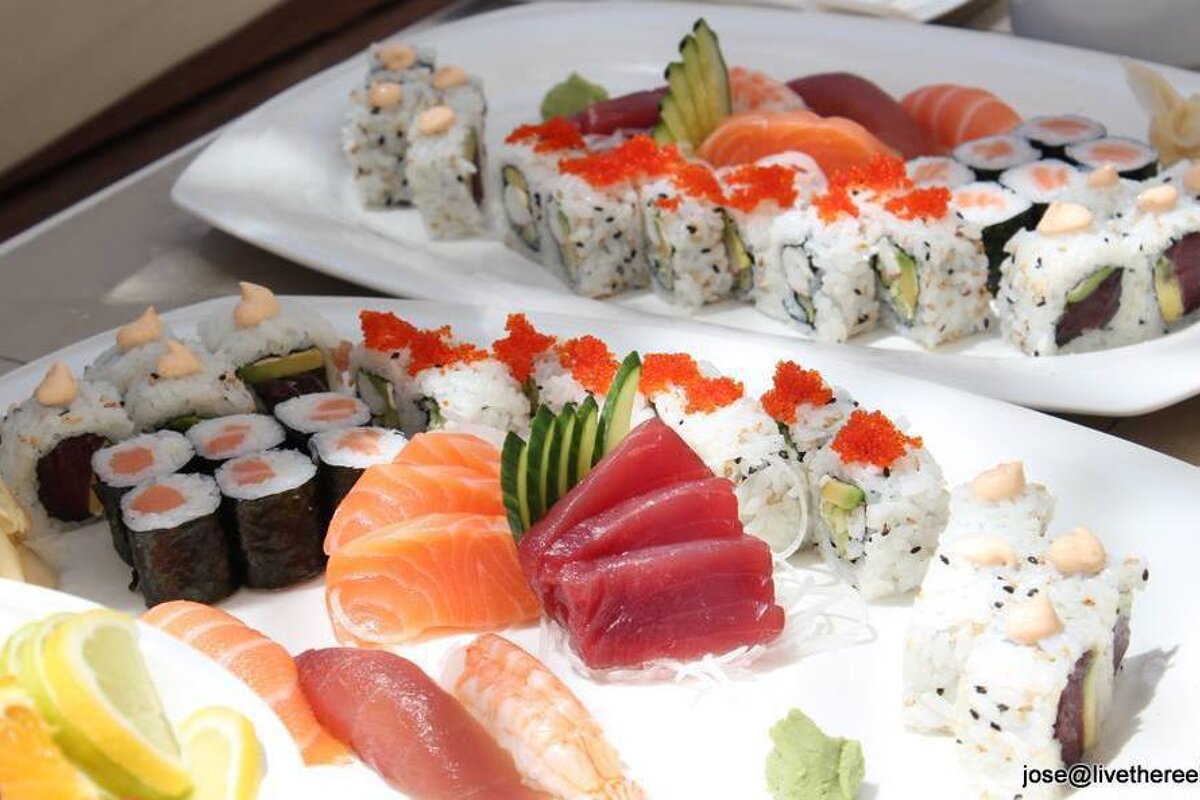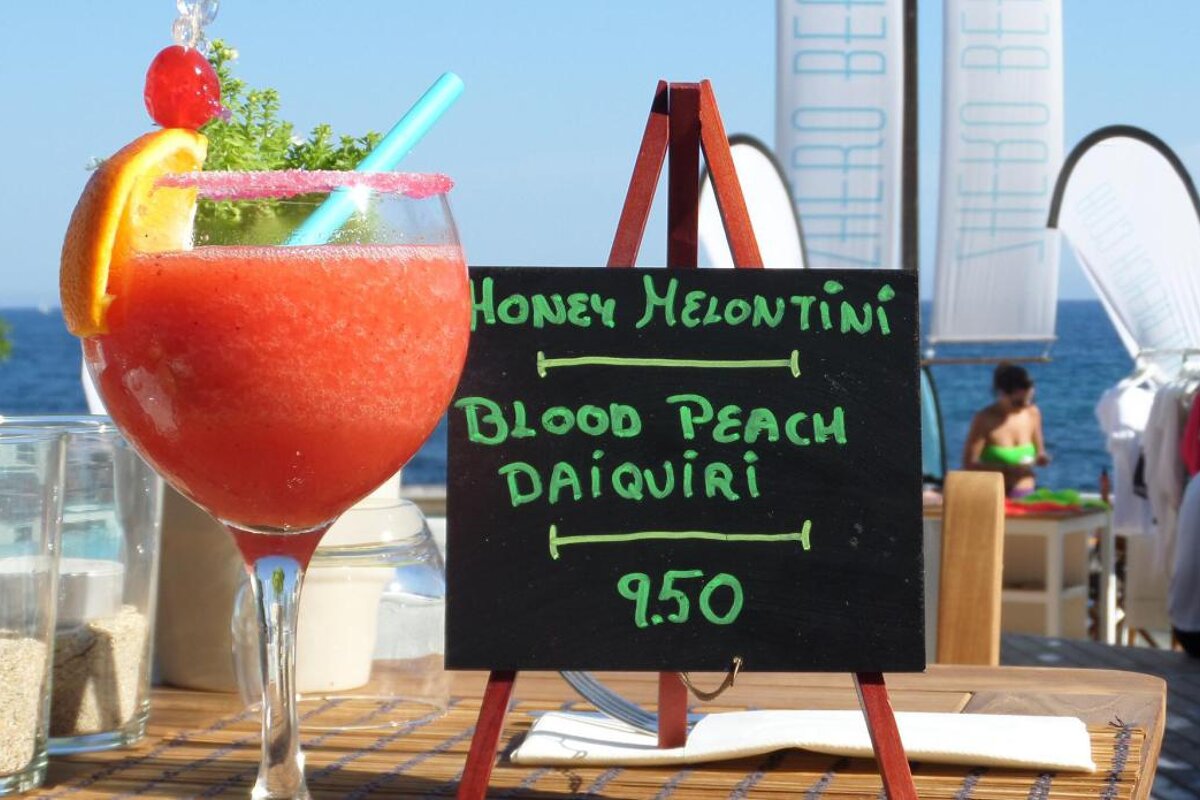 Zhero Beach Club, near Palma de Mallorca
Exclusive beach club with a private pool, great food & music
Lounge music, healthy and tasty food, a private pool, direct access to the sea, Balinese day beds... definitely a great place to relax an unwind not far from Palma.
Take a dip in the pool, relax on a day bed or sample some of their menu, highlights of which include contemporary sushi, salads, premium burgers, Mallorcan wines, cava, champagne and cocktails.
Located over the beautiful rocky cove of San Agustin, you can swim in the pool or the sea and sunbathe on the large teak terrace listening to the sound of the waves. They also have a team of therapists so you can enjoy a massage, take a yoga lesson on the cove or maybe even check out what they have for sale at the boutique.
Sun loungers come with towels, fruit, a champagne glass, a smoothie and wet towels. If you book a Balinese day bed, you will also get a whole champagne bottle and San Pellegrino water.
Opening hours are as follows:
April to mid May: 11:00-23:30
Mid May to September: 09:00-00:30
September to October: 11:00-23:00
Call or send a booking request to reserve.
The Pool
Their beautiful swimming pool is surrounded by teak decking. From the pool you can enjoy wonderful sea views.
The Bar
Their cocktail bar will keep you hydrated while you relax in the sun.
The Restaurant
Enjoy their fresh and healthy cuisine on their large terrace, from which you can witness the sunset while you dine. Choose from their carefully selected grilled meats, fish, sushi, salads, homemade desserts, pastas and Mediterranean recipes.
Visitor comments
"Such a chilled out vibe at night, nice discreet location overlooking the sea for great sunset views. Brilliant cocktails, and fantastically presented food! Friendly service and a hidden gem! Can't wait to visit again" - Trip Advisor
"Close to Palma, in Sant Agusti/Cala Major, Zhero Beach Club offers wonderful setting with direct access to the sea. Nice and stylish lounge area where excellent food is served: sushi, sashimi, salads, burgers, steaks..." - Trip Advisor
"We watched an orange full moon rising from the horizon over the water and beach as we enjoyed unusual cocktails on our final evening in Magaluf. Yen was our guide and he was very pleasant. We enjoyed conversation with him in this subdued and upscale beach-like haven outside, with decks, sandy areas with comfortable furniture allowing us to really "soak in" the ambiance! Foods are available." - Trip Advisor
Location