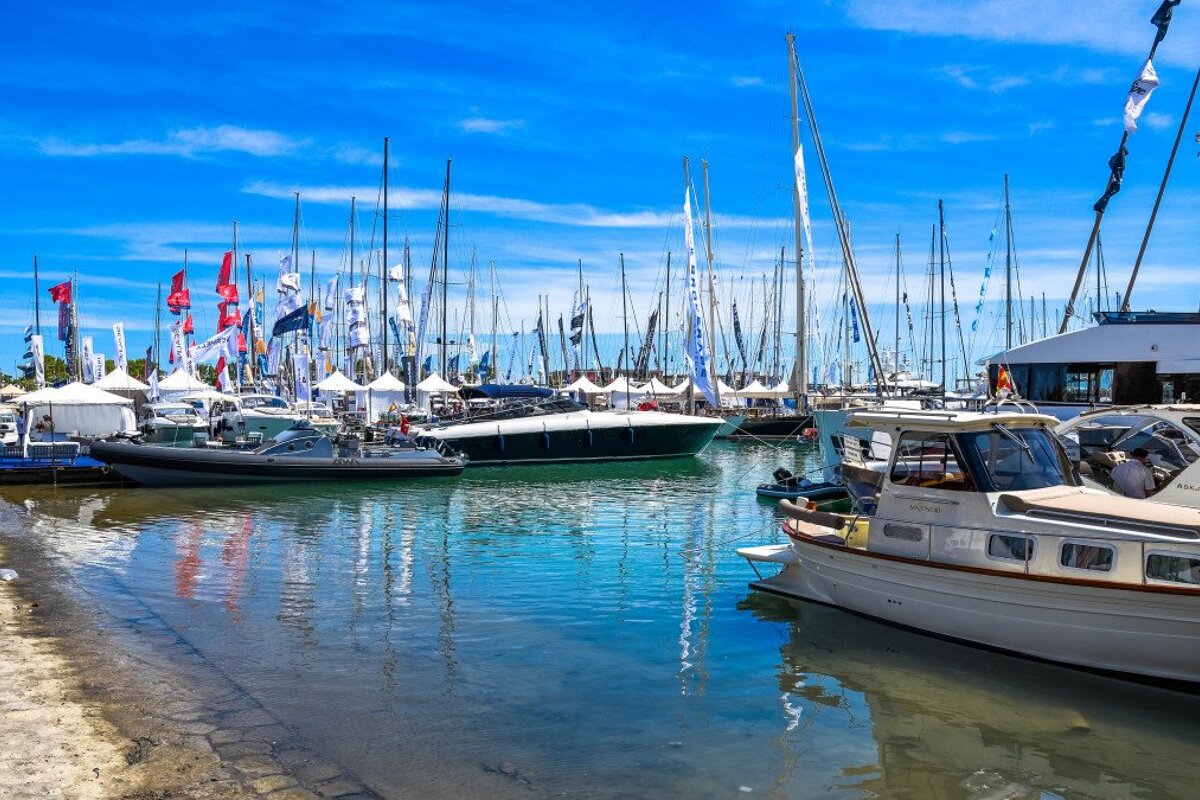 April in Mallorca: What's On & Weather
Annual fairs, beach club openings, sporting and yachting events
April is the month when you notice that Mallorca really comes to life again. As temperatures rise above 20ºC, people flock to the island and its beaches to bask in the Mediterranean sun. Even though the sea remains at a chilly 15ºC, you will definitely catch sight of some courageous individuals indulging in their first swim of the year.
This month the seasonal resorts open, the spring fairs are in full swing and you will find there's a jam-packed schedule of events taking place around the island, making Mallorca a top destination to visit in April.
Spring fairs fill the calendar throughout April and we believe Port d'Alcudia, Andratx, Colonia de Sant Jordi, and Calvia host some of the biggest and best as they each celebrate their local specialities.
Cyclists travel from far and wide to compete in Mallorca's legendary 312 cycling challenge and as the weather gets better, many yachts are out on the water, and two big yachting events bring all different types of yacht lovers onto the island. Olympic sailers come from around the world to compete for the SAR Princesa Sofia Sailing Trophy at the beginning of the month, and Palma marina comes alive thanks to Palma International Boat Show at the end of the month.
What's the weather like in Mallorca in April?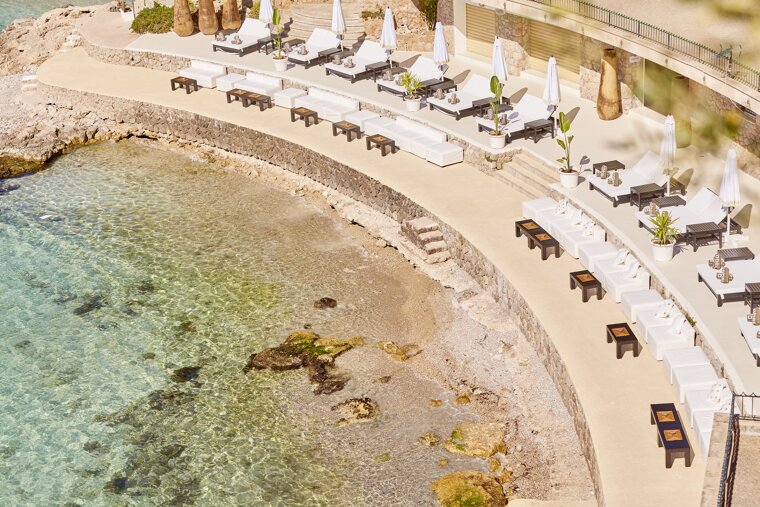 In April there's a notable increase in temperature which is why many seasonal businesses choose this month to start their summer season. You can expect an average of 8 hours of sunshine per day and it's common for temperatures to reach the early twenties. So whether you are looking to embark on some sporting activities like cycling and hiking, lounging by a pool or exploring some of Mallorca's idyllic beaches, you will enjoy some warm but comfortable weather. When packing your suitcase, we recommend bringing 'layers' as the evenings are still quite cool, and there is the odd day of rain. By the end of the month sunrise is before 07.00 and sunset reaches past 20.30 so the days are feeling a lot longer now.
What's on in Mallorca in April?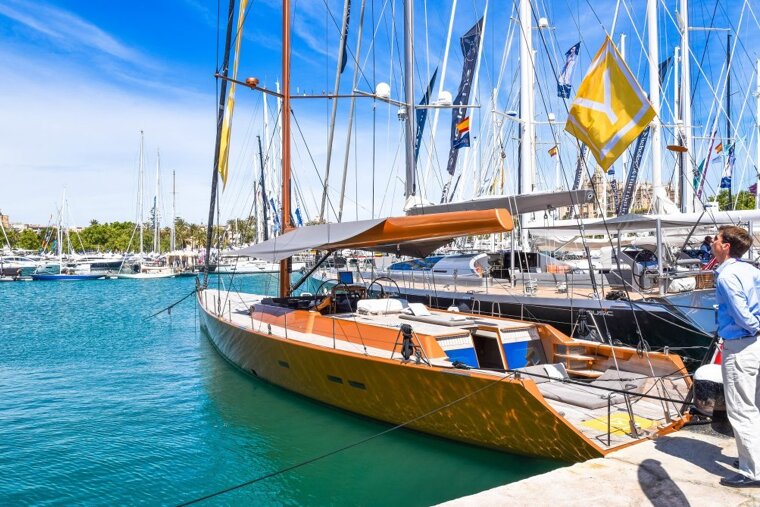 Yachting events
At the beginning of the month, you might notice that Palma Bay is full of sailing boats. This is because Palma hosts an important regatta in the sailing calendar as olympic and professional sailors from more than 50 countries come to compete for the SAR Princesa Sofia Sailing Trophy.
At the end of the month, thousands of international visitors arrive in the capital for the Palma International Boat Show. An event that is growing year on year, exhibitors include yacht brokers, nautical equipment and toys, nautical schools and so much more. Keep an eye on the date for the 'night of the sea' as its the one night where the show goes on until 23:00, the drinks are flowing and entertainment is taken up a notch, we always expect a show-stopping party.
An international cycle tour
The famous Mallorca 312 Cycling Challenge is where hundreds of cyclists compete in a tour around the island. The main event involves covering 312 kilometres and 5050 metres of altitude gain, but there are also two shorter versions of the race, one is 225 kilometres and another 167 kilometres. Drivers, be aware, there will be quite a few road closures around the island so we urge you to plan your route in advance.
Spring fairs
Over the coming weeks, traditional spring fairs will be popping up around the island. These events are the perfect way to get away from tourist hot spots and explore the 'real' Mallorca. There are too many to mention but here are some of our favourites. Alcúdia's Cuttlefish and Nautical Fair is a popular festival for foodies, along with Colonia de Sant Jordi's annual salt fair, where they celebrate the local production of salt. Calvia's Agricultural Fair will be taking place with sheep and goats headlining the show – this one's a great day out for families with young children.
Fairground fun
If funfairs are more your idea of the perfect family day out, we would recommend you head to Palma's annual Fira del Ram, a funfair in Son Fusteret. Expect thrill seeking rides, a 60-metre high Ferris wheel and more sweet treats than you could ever imagine.
International celebrations
With a large international community, it should come as no surprise that the Mallorca World Folk Festival is a big affair on the island. Different places around the capital city of Palma will host performances from Brazil, Bulgaria, Colombia, Egypt, Greece, India, Italy, Kosovo, Lithuania, the Netherlands, Poland, Portugal, Romania, Russia and Turkey.
Beach Club Openings in April
Indulgent lunches and relaxing days out
The beginning of April sees our favourite beach clubs opening their doors all across the island in some of the most idyllic locations. In recent years, some world famous names have made an appearance on the island. So whether you prefer to lounge on the sun lounger or fancy a swanky spot for lunch or dinner, you can enjoy some top-notch food, scrumptious cocktails or a chilled glass of champagne in a photo worthy setting!
Cycling in April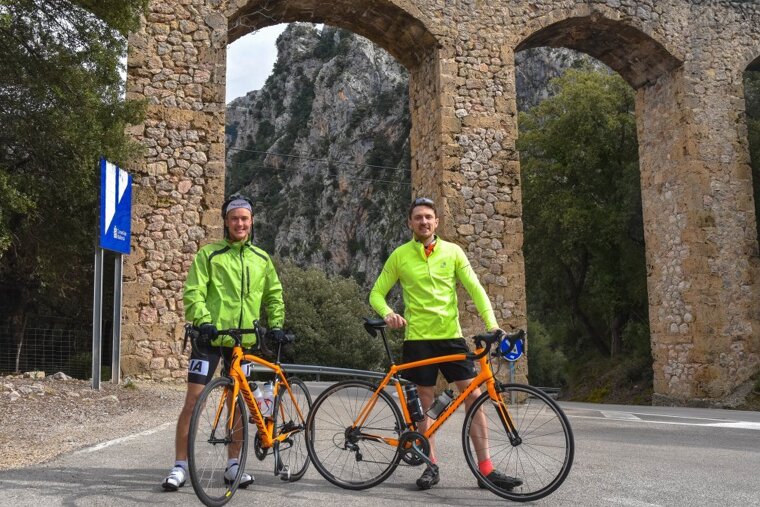 Road biking season
Mallorca is now a cycling mecca, and April is a particularly popular time for cyclists thanks to major cycling events and the wonderful climate. Head to the Sierra de Tramuntana for the most challenging routes, or for some easier terrain veer towards the middle of the island. If you don't fancy bringing your own bike, there are plenty of places to hire world-class road bikes on the island.
Hiking in April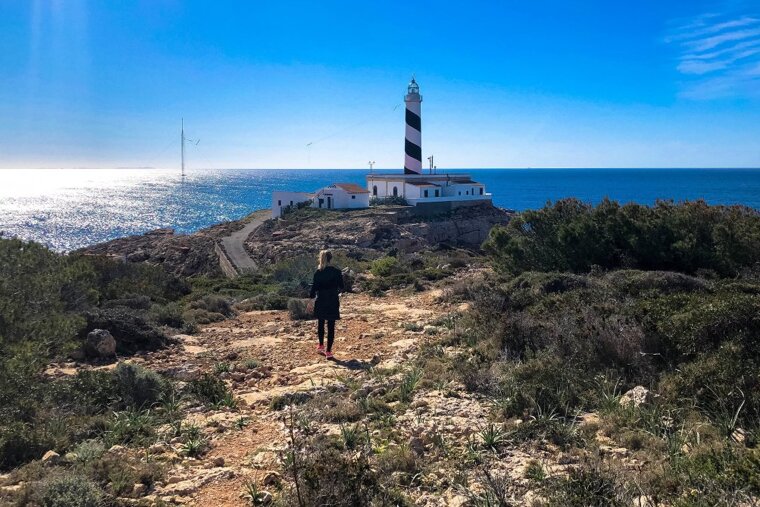 Explore the island by foot
Discover some of Mallorca's most beautiful scenery by foot! The GR 221 'Ruta de pedra en sec'​ (Dry Stone Route) which spans the rugged Serra de Tramuntana mountain range is now internationally famed amongst the most seasoned hikers. If you are looking for something a little more leisurely, fear not there are plenty of easy routes for you to get your fix.
Mountain Villages in April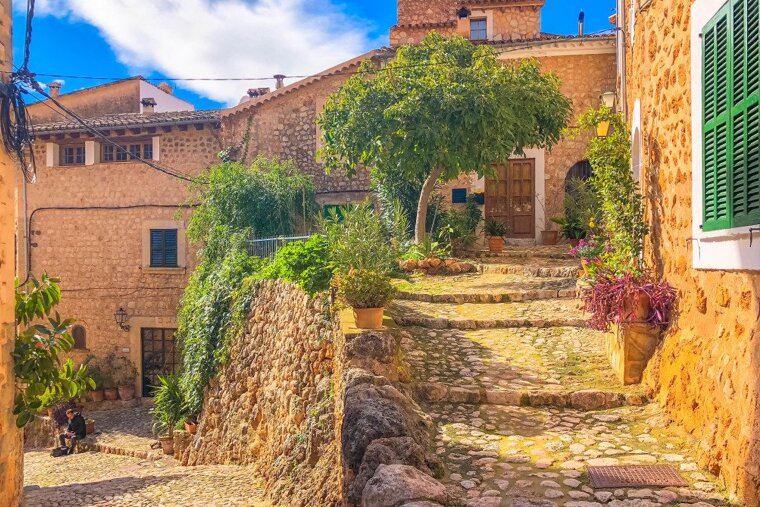 Tour the mountain villages
Spring is a wonderful time to tour the mountain villages of the Sierra de Tramuntana! There are many beautiful villages scattered across this magnificent mountain range, but if we had to pick 5 for you to see, we would suggest Valldemossa, Deia, Fornalutx, Soller and Banalbufar. You will be enchanted by their blonde stone architecture, pretty plants, cobbled streets, charismatic village squares, boutique shops and quaint cafes. A trip to the mountains is good for the soul, and there are plenty of boutique and agroturismo hotels in this part of the island, as well as fincas (old Spanish farm houses) to rent. Perfect for some rest and rehabilitation.
Markets in April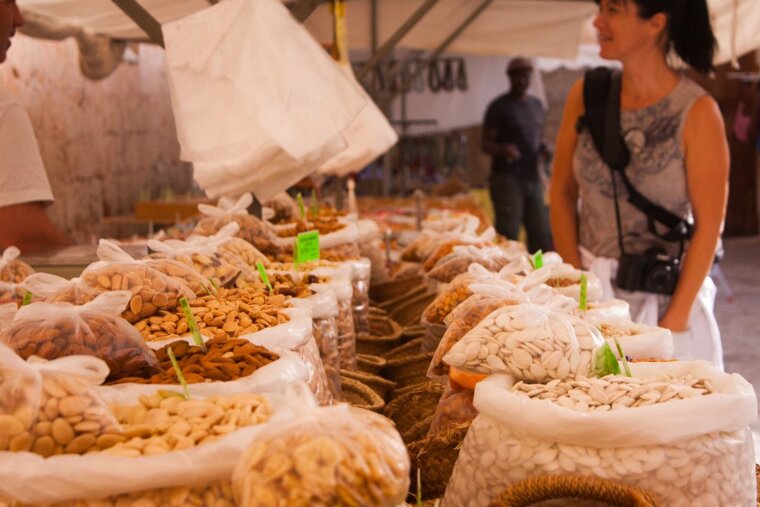 Mingle with the locals at a market
Whatever day it is, there's usually a market taking place somewhere on the island. These are a great place to pick up local produce including top notch food goods like fresh fruit and vegetables, local cheeses and meats, honey, almonds, olives and more. There's also a good selection of artisan goods, handmade jewellery, summer clothing and textiles. As a general rule, these markets usually start between 08.00 and 09.00 in the morning and finish at 13.00, so make sure you get up early. You could even grab a traditional Mallorquin Ensaimada with your cafe con leche at one of the local restaurants or towns you are visiting.
Location