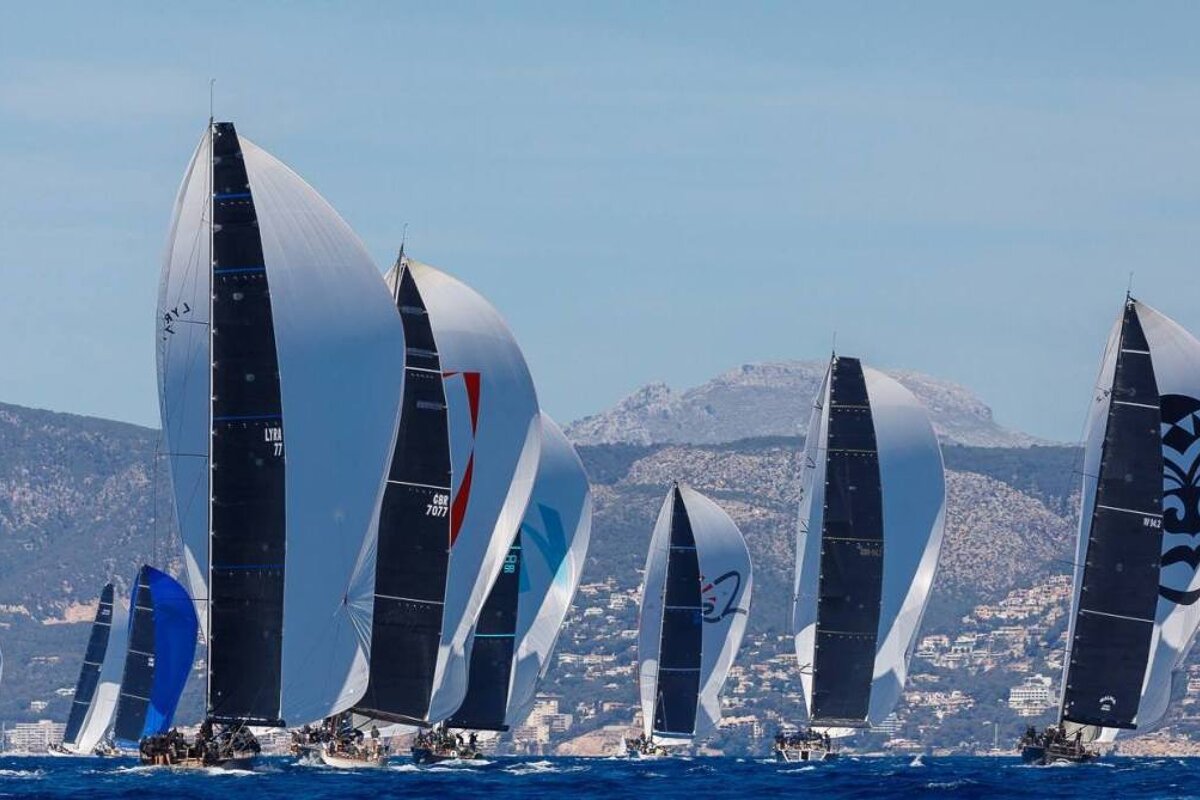 © Nico Martinez / Sail Racing PalmaVela
May in Mallorca: What's On & Weather
Beach clubs, traditional fairs, and contemporary art are on the horizon for May in Mallorca
May usually provides the perfect temperature to get out and explore the best of this magical island. There's a buzz in the air as the island gears up for summer. We've whittled down a list of our favourite events and things to see and do in May.
By the beginning of May, most of the island's beach bars and beach clubs are open, and Mallorca's beaches and ports are prepped for the season. Sporting enthusiasts are out in force as the island hosts some exciting sporting events including PalmaVela Regatta and IronMan 70.3. First class music events are on the agenda with Mallorca Live and Deià's International Music Festival.
There's plenty of opportunity to soak up some of the islands culture throughout the month with traditional fiestas and fairs taking place across the island. Soller's Es Firo, Capdepera's Medieval Market and Pollenca's Wine Fair are some of our top picks. Art Palma Brunch is a big art affair on the art scene and there's also the chance to sample local produce at the Puerto Portals Farmers Market.
Keep an eye on our events calendar as we endeavour to keep you up to date with the latest information.
What's the weather like in Mallorca in May?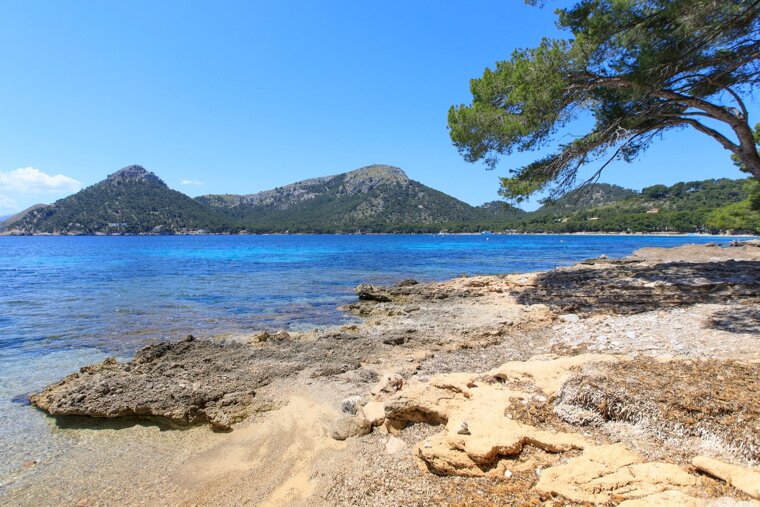 In May the climate gets noticeably warmer, with just a few days of rain usually forecast across the month and an average temperature of 22.5°C at the hottest part of the day. Sunrise is before 07.00, ideal for cyclists or hikers keen to explore the island before before lunch. The average temperature climbs to around 17°C in the evening, so you can really settle in and enjoy an al fresco dinner and sunset at around 21.00.
What's on in Mallorca in May?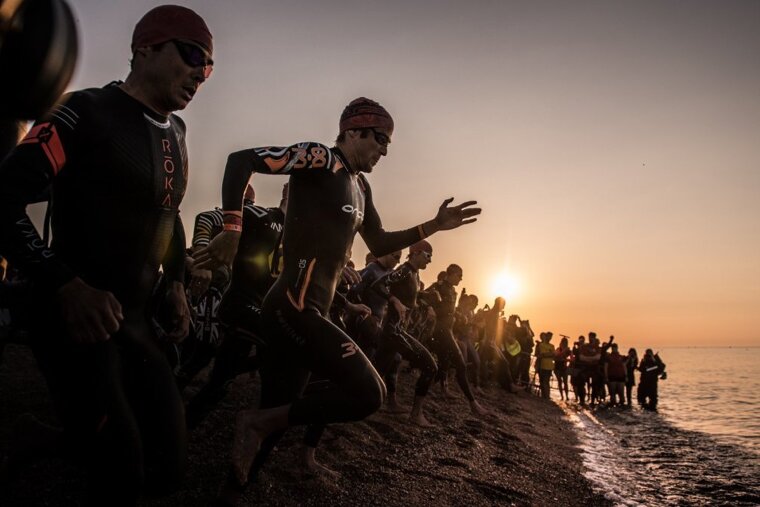 Historic fiesta's and fairs
Soller's biggest historic festival Es Firo is a weekend-long fiesta within the ancient fishing town, expect parades, live music and market stalls. The main event takes place on a Monday, when locals perform a colourful reenactment of the battle between Christians and Moors that took place in 1561. Boats filled with "North African pirates" land at the Port of Sóller in the early afternoon and march into town battling the local men and women, with a spectacular final fight taking place in the main square. Mid-May usually sees the historic town of Capdepera travel back in time hundreds of years for its Medieval Fair. Here you can enjoy medieval-inspired arts & crafts, food, drink and live entertainment around the 14th-century castle. It's a great day out for the whole family to enjoy!
A sailing regatta
PalmaVela Regatta has become a rather large international affair. One can expect to see large yacht classes like Wally and Maxi, and smaller yachts like IRC, ORC, TP52, Swan, J80, FF, Dragon, and more.
An Ironman competition
IronMan 70.3 is a major attraction for triathletes as the race covers some of Mallorca's best bits. Competitors will swim in the waters of Port d'Alcúdia beach, cycle within the Serra de Tramuntana mountains, and run along the Bay of Alcúdia.
Music festivals
Mallorca will welcome some big names in the national and international music industries across indie, rock, electronic and urban music genres at Mallorca Live Festival. The Deià International Music Festival is one of the biggest and best classical music festivals on the island. There are various performances taking place at the magnificent setting of Son Marroig. International pianists, violinists, cellists and a string quartet will feature over the summer.
Art events
Until mid-May Art Palma Brunch continues to celebrate contemporary art in Mallorca as galleries around the capital city of Palma present dozens of artists of different nationalities. Guided tours are available, but reserve your spot in advance. Throughout May, Rialto Living will exhibit yet another talented artist. Keep your eyes peeled on our events calendar to find out more about the works on offer over the coming month.
A farmer's market
The Puerto Portals Farmers Market at the beginning of May is a great opportunity to sample and buy a selection of Mallorca's finest produce, with food, island crafts, plants and ceramics all making an appearance. May is also when many of the villages all around Mallorca celebrate their spring festivals, so you can rub shoulders with the locals and join in their age-old traditions.
A wine fair
The increasingly popular Pollença Wine Fair is a wine extravaganza offering the chance to sample wines from more than 40 vineyards around the island. There's a small entry fee, in which you receive a glass and then you can go around the fair and taste as many wines as you want.
A beer festival
Palma's annual beer festival pops up in Parc de la Mar in front of the iconic cathedral in May. Visitors can sample more than 100 beers from around the world, including some native to Mallorca.
Beach Bars & Clubs in May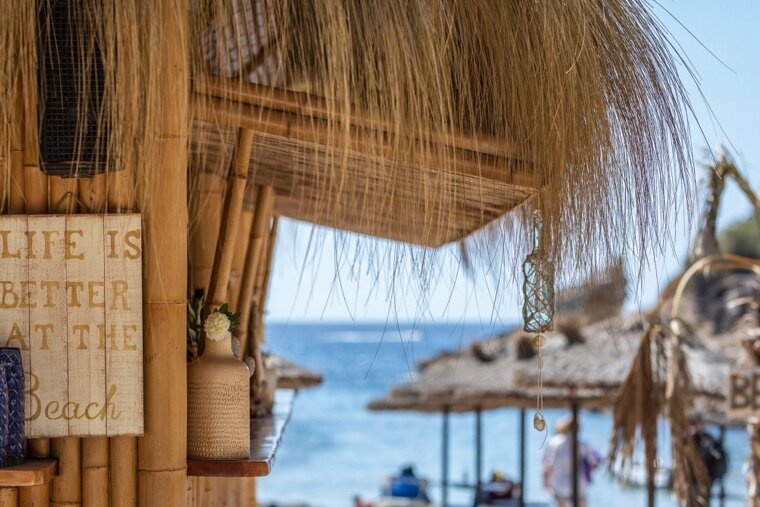 Beach Bars & Restaurants
We think there's no better way to spend the day than with a mojito in hand and toes in the sand. There are lots of beach bars and restaurants around the island to indulge in some tropical fun, where you will find cocktails, music, a mouthwatering menu and a fun atmosphere.
Beach Clubs
Of course for a more extravagant day out, then a beach club is a must and the island's glitterazzi will be found sipping cocktails poolside or enjoying lengthy luncheons with their nearest and dearest. Keep an eye on our events calendar as we endeavour to share the biggest and best parties.
Golf in May
Mallorca's golf courses
The stunning scenery and idyllic temperatures in Mallorca make for a memorable golfing holiday. Tourists have access to more than 20 golf courses on the island, most of which are 18-hole courses, including some internationally acclaimed on the golf circuit.
Boating in May
Boat trips
By May the boating season has well and truly started, and no matter where you might be on the island, there will be the opportunity to take to the water close by. Many companies offer group boat trips where you buy a ticket, and join a group on a day, half day or sunset cruise.
Charter a yacht
Or if for a more exclusive experience, and the purse strings allow, then chartering a private yacht is also an option. This gives the flexibility to explore Mallorca's best bits on your own time frame.
More inspiration...
There is plenty going for everyone in Mallorca in May. Don't forget to check out our accommodation options for the best deals on the island.
Location
Mallorca Island, Mallorca