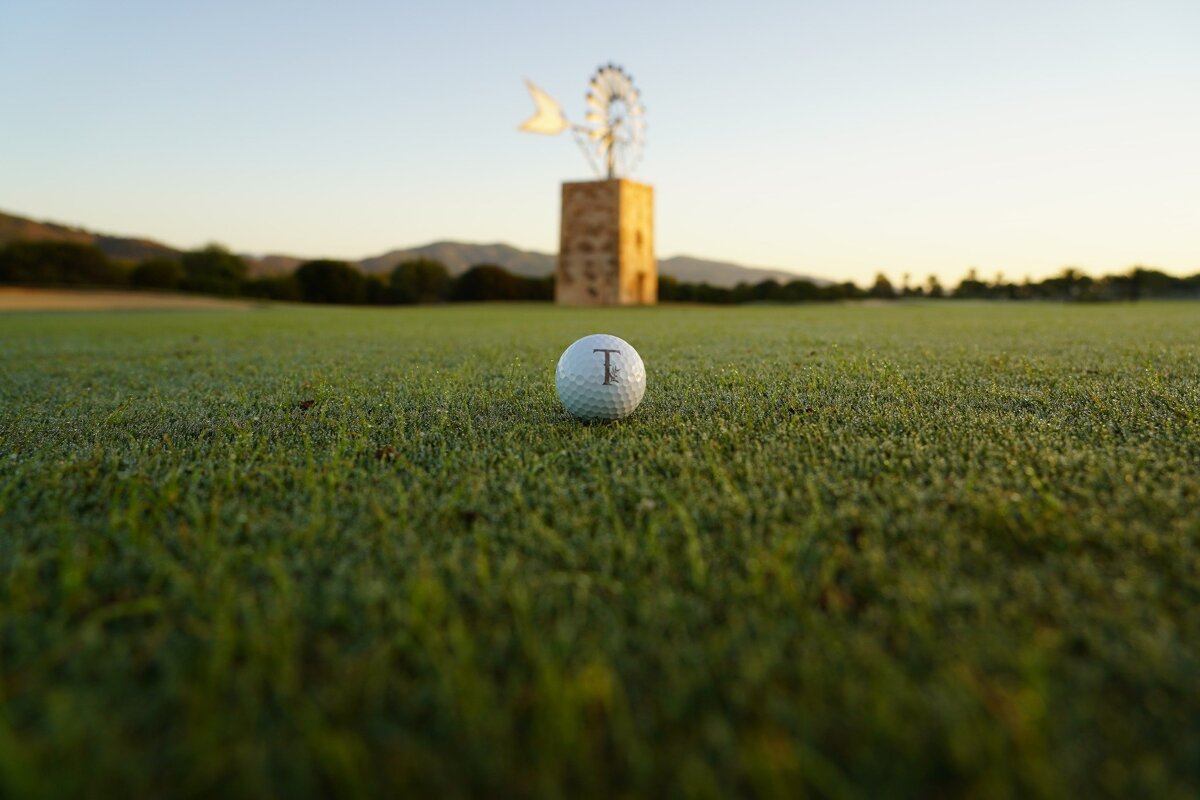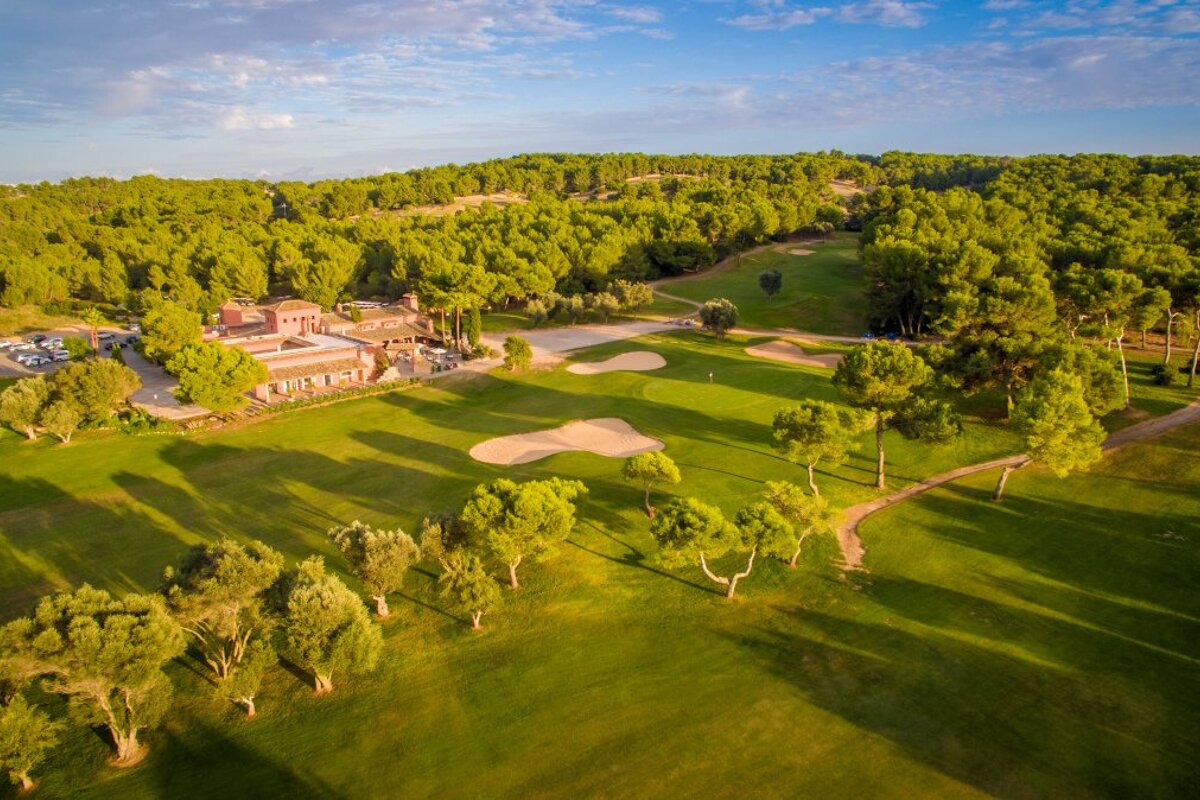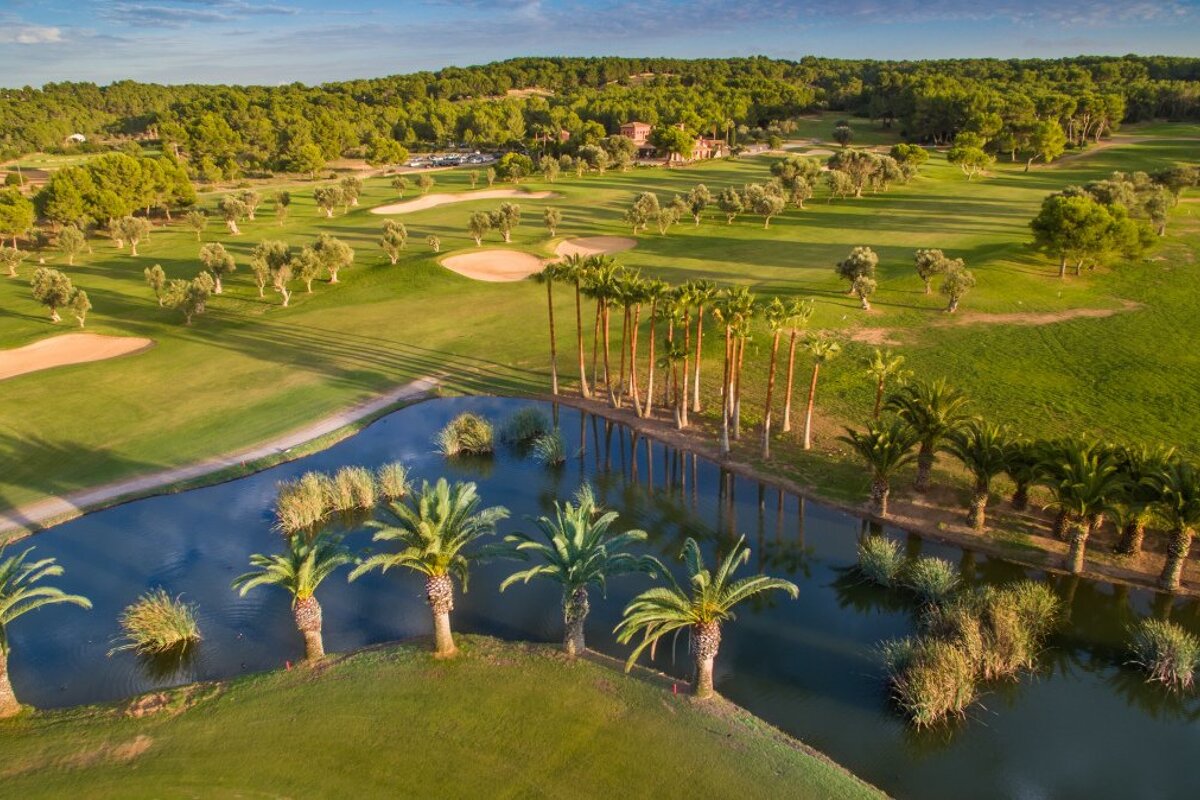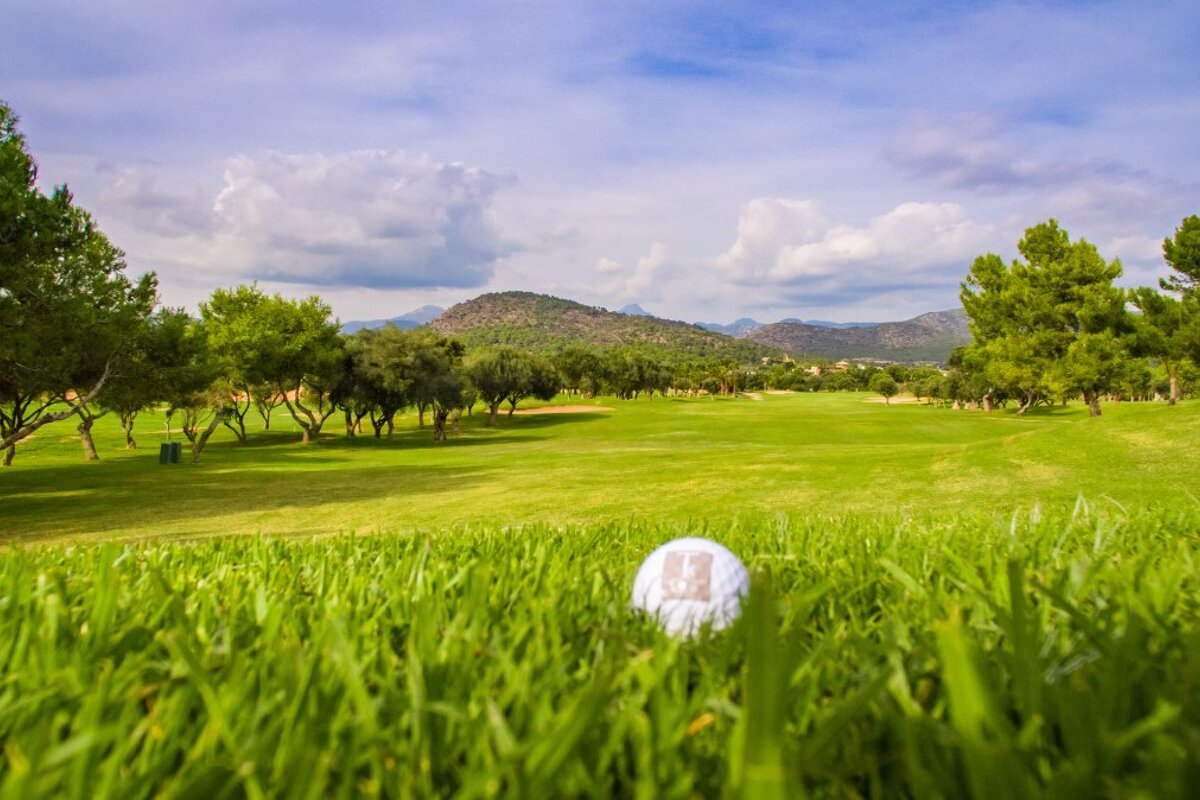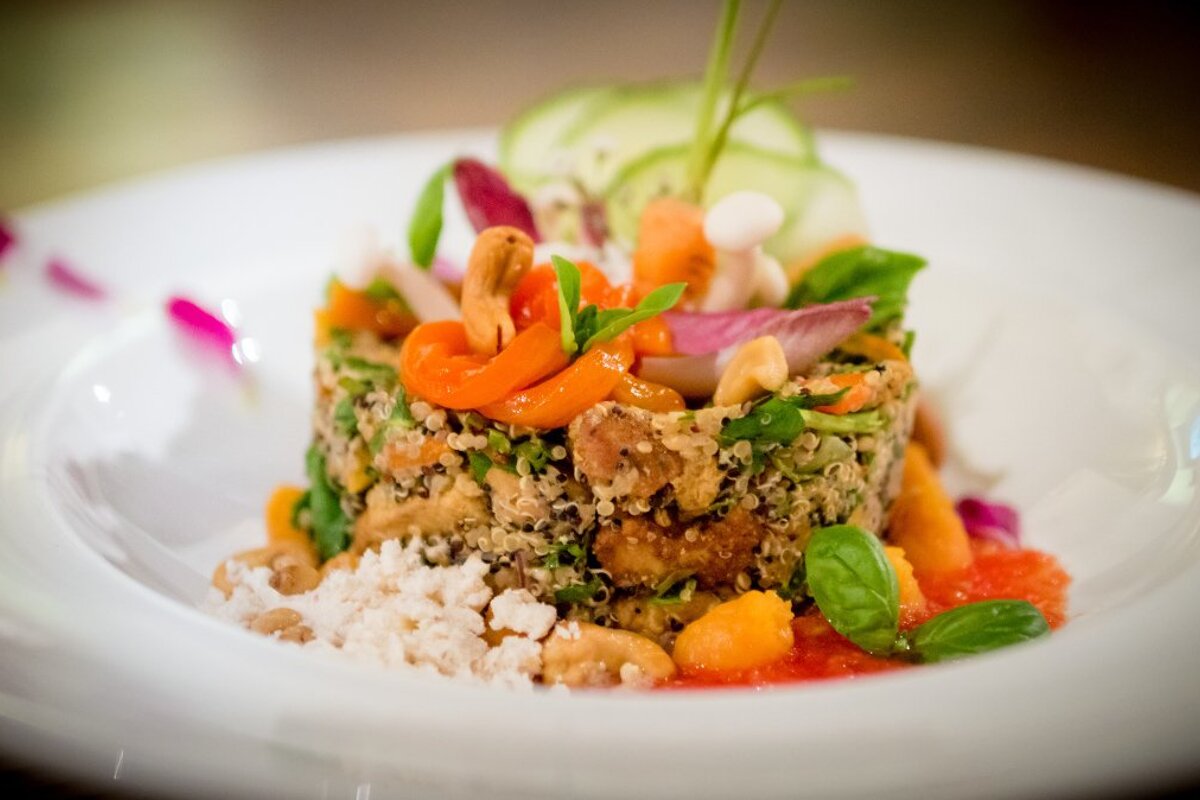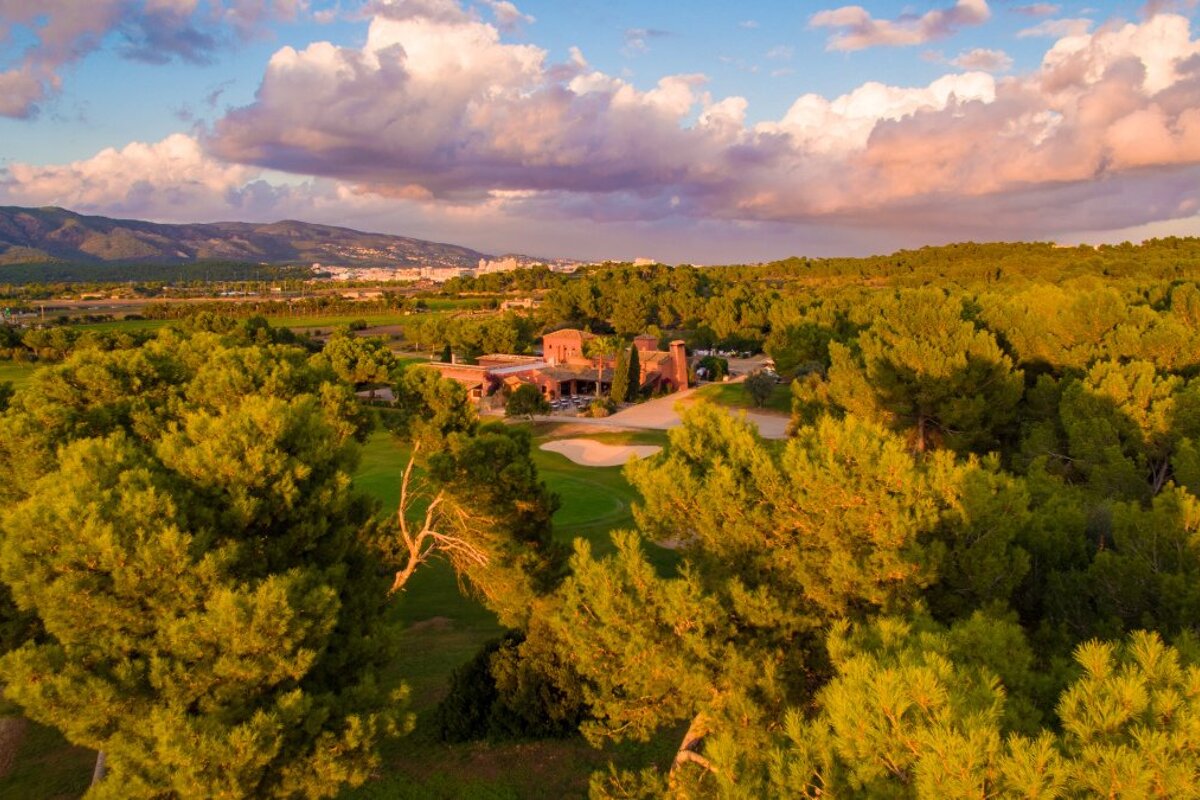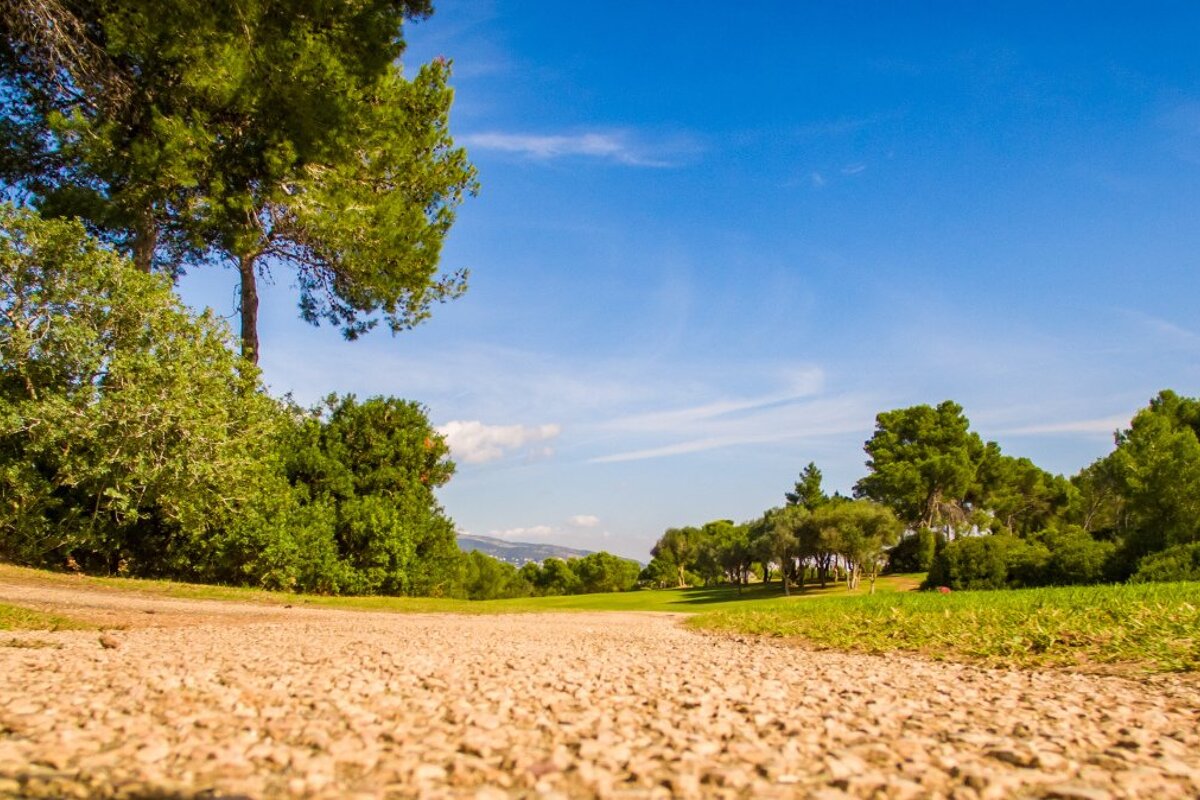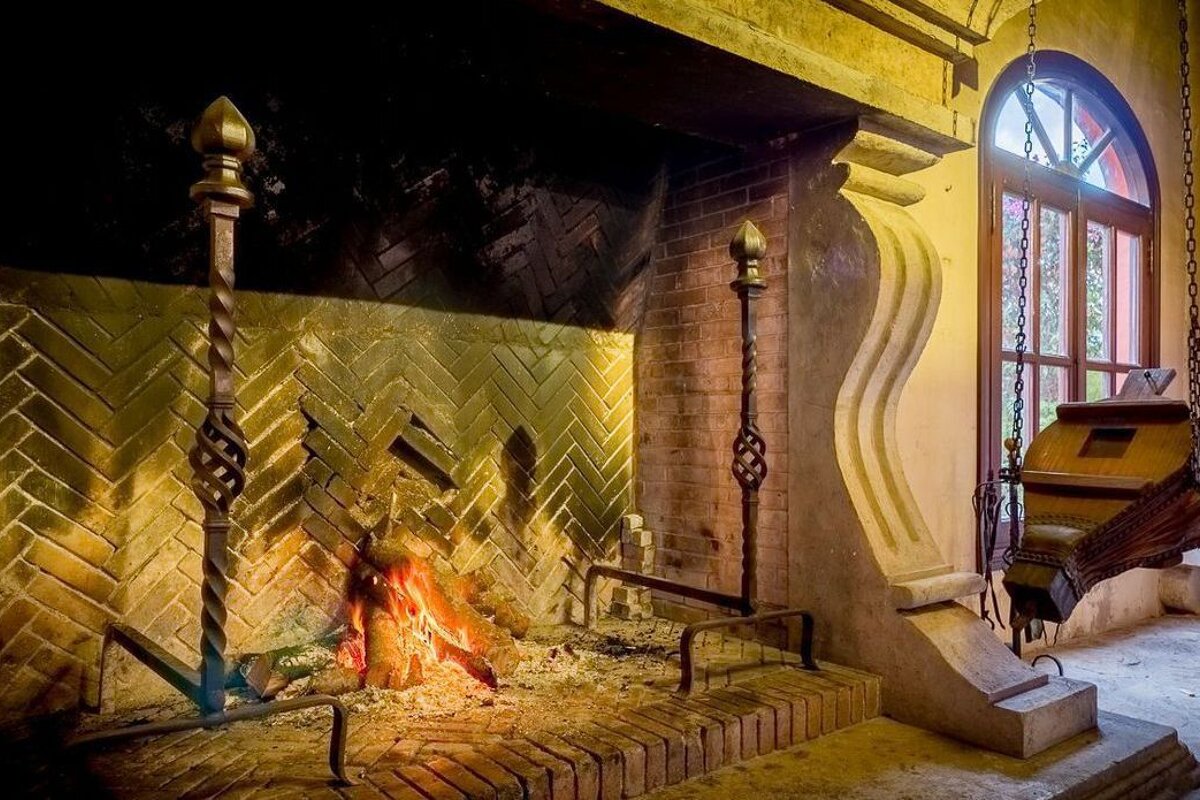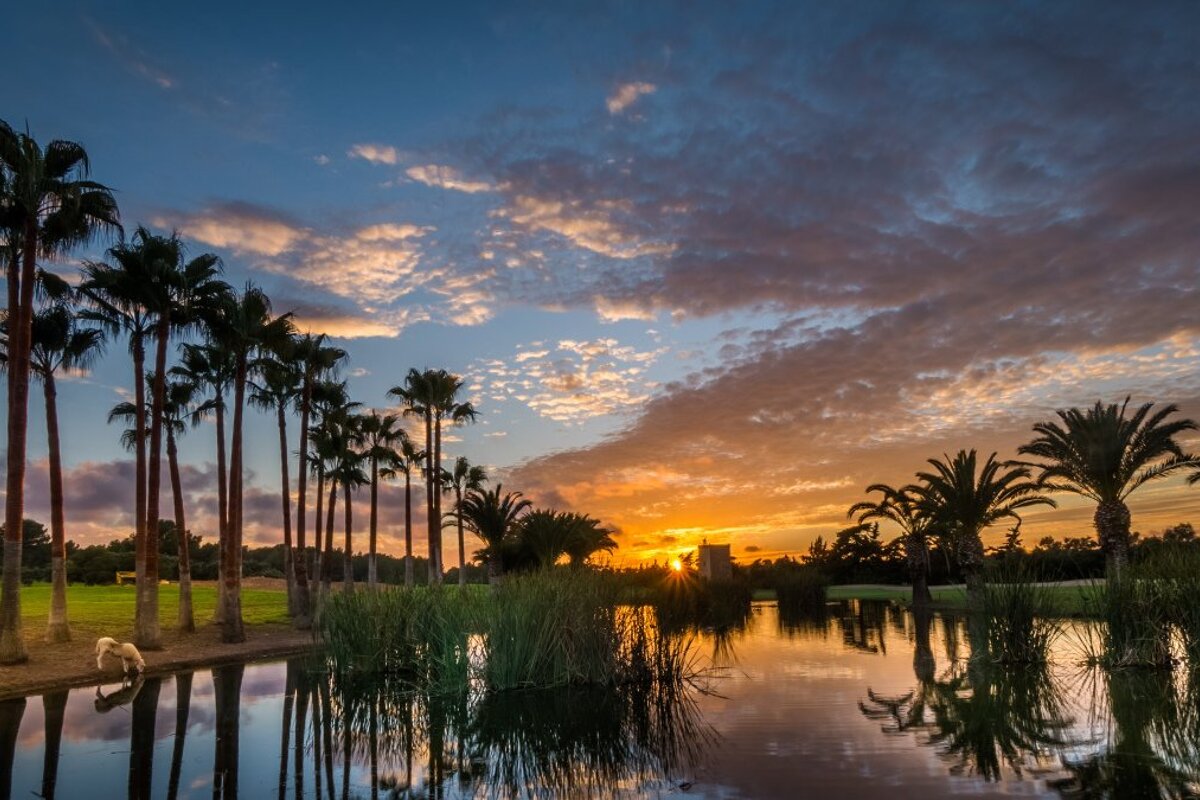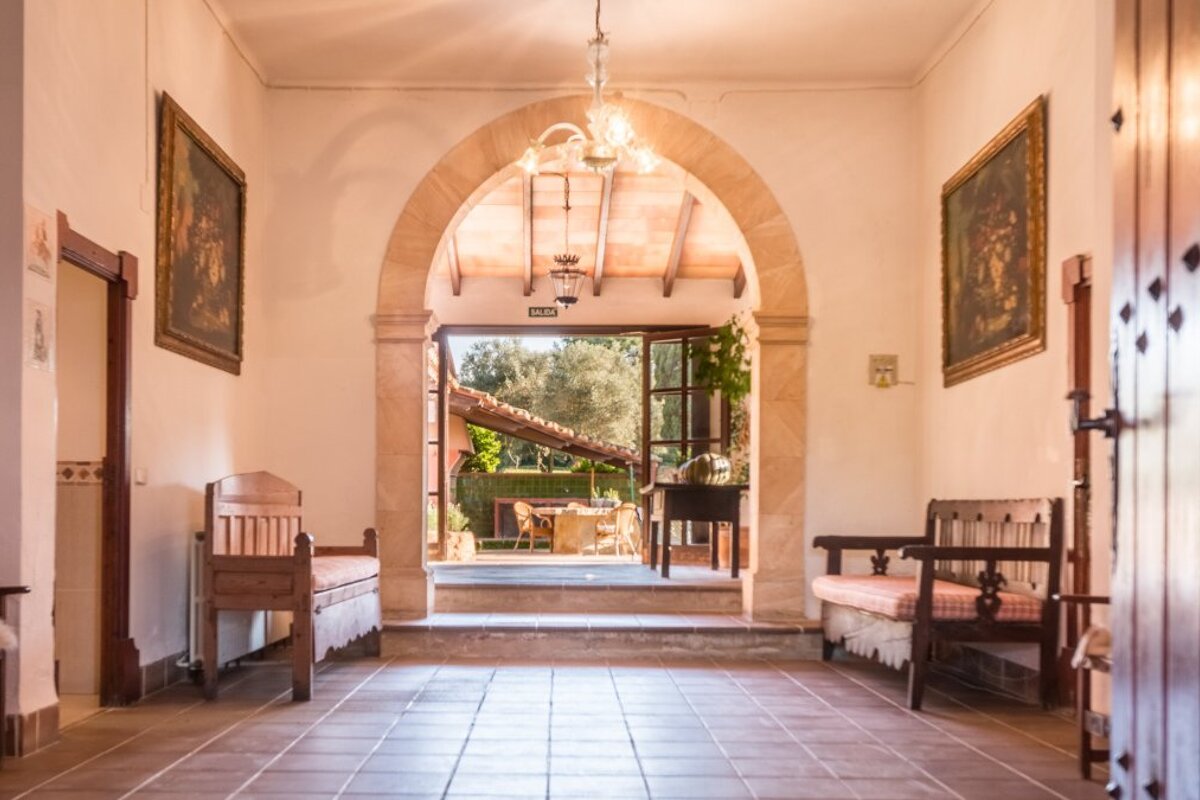 T-Golf & Country Club, Calvia
One of the oldest and most respected golf courses in Mallorca
The views from the 8th and 11th holes alone are worth a visit to the T Golf and Country Club Poniente. The recently renovated clubhouse is a perfect place to relax and unwind after an unforgettable day of golf.
Just 12km away from the city of Palma its wide fairways and large greens make a great challenge to any level golfer. The 18 holes, par 72, measures 6430 meters and runs through beautiful rolling hills. Designed by John Harris and opened in 1978, the majestic pines, seven lakes, numerous bunkers all combine to make this one of the most enjoyable rounds you will ever play.
T Golf and Country Club Poniente offer a number of ways for you to enjoy a round of golf. From one-off rounds of 9 or 18 holes to full memberships allowing you to play anytime. Then also offering a variety of special offers from discounts to juniors or twilight specials, to whole holiday packages including your hotel stay and golf fees.
They also offer a golf academy and are striving to become the leading academy in Mallorca. Using the latest Flightscope technology and PGA certified professionals they follow their proven teaching philosophy: "Keep it simple and stick to the fundamentals". This is the best way to understand golf technique, enjoy playing golf and achieve your full potential which is their ultimate goal. Providing instruction in various languages, English, German, Spanish, Italian, French and Catalan.
After your round enjoy a delicious meal in the club house's restaurant or just sit and relax with a glass of fine wine and enjoy the magnificent view from the restaurant's terrace. The clubhouse was recently renovated to a high standard to create a rustic escape from the city as described by the interior designer Ignacio de Gregorio, "a place you could still smell the kindle of firewood in the grate". It is a wonderful retreat where you can truly revive your spirit and your senses.
For further information or to book your round please contact them directly or visit their website using the links on this page.
Watch this
Worth knowing
This golf course has been under new management since September 2015 and the team have been working hard to make vast improvements to this stunning golf course.
The Restaurant
The restaurant, T-elicious, is run by Isaac González who has worked in some of the best hotels and resorts in Europe. Isaac's stunning dishes offer elegance and sophistication, with a blend of unique ingredients served in a charming countryside setting overlooking the 18th hole. Using local "fresh from the market" produce the dishes transmit the full flavour of the Mediterranean with an International - Asian touch.
The kitchen of the restaurant is open every day from 12:00 - 19:00, and the restaurant itself is open for refreshments and drinks between 10:00 - 20:00.
Visitor comments
"A great and challenging course with magnificent views. Since September 2015 Golf Poniente now T Golf Poniente is under new management and the course is finally awaking from its slumber. New and very friendly staff at the reception desk and Restaurant Telicious with new menu and very comfortable atmosphere." - Trip Advisor
"Course was excellent and when the greens are refurbished it will definitely have all 5 stars. The food and staff alone deserves all of them. Can't wait till it's all finished." - Trip Advisor
"We Tee'd off at 5:10 to play 9 holes in the evening sunshine. It's obvious that the course is undergoing a transformation and I can see that a lot of TLC is happening, which augers well for the future. A lot of the messy overgrown trees and bushes have been tamed/cut-back and the course feels much better lit by the natural daylight. Very friendly and efficient service in the terrace/bar area afterwards and we were made to feel welcome. Thank you T-golf for a lovely experience!" - Trip Advisor
I have been playing golf at Golf Poniente on and off for 3 years, however, it has been a year since I last played here, OMG !!!!!!! all change!!!! out with the old and in with a new concept , simply fantastic!!!!!! There is not often I can really say WOW , wow , wow .
New everything, decor, terrace furniture, umbrellas, friendly polite helpful waiting staff. And now wait for it .......Simply fantastic food, a great menu, featuring an array of International dishes, influences from the Med, German, British items. Something really for all tastes. We ordered the cold roast beef plate, sauce Remoulade, and crisp roast potatoes, super presentation eye-catching and tasted great. A glass of Verdego white wine and sparkling water, coffee rounded off a delightful lunch. This dining venue is not only for golfers but also the general public, who are looking for a superb meal, friendly service, great views of the Tramuntana mountains. I strongly recommend this restaurant. We will definitely be back ........ soon !!!! Thank you for a delightful experience at your restaurant." - Trip Advisor (Country Club's Restaurant - Telicious)
Location