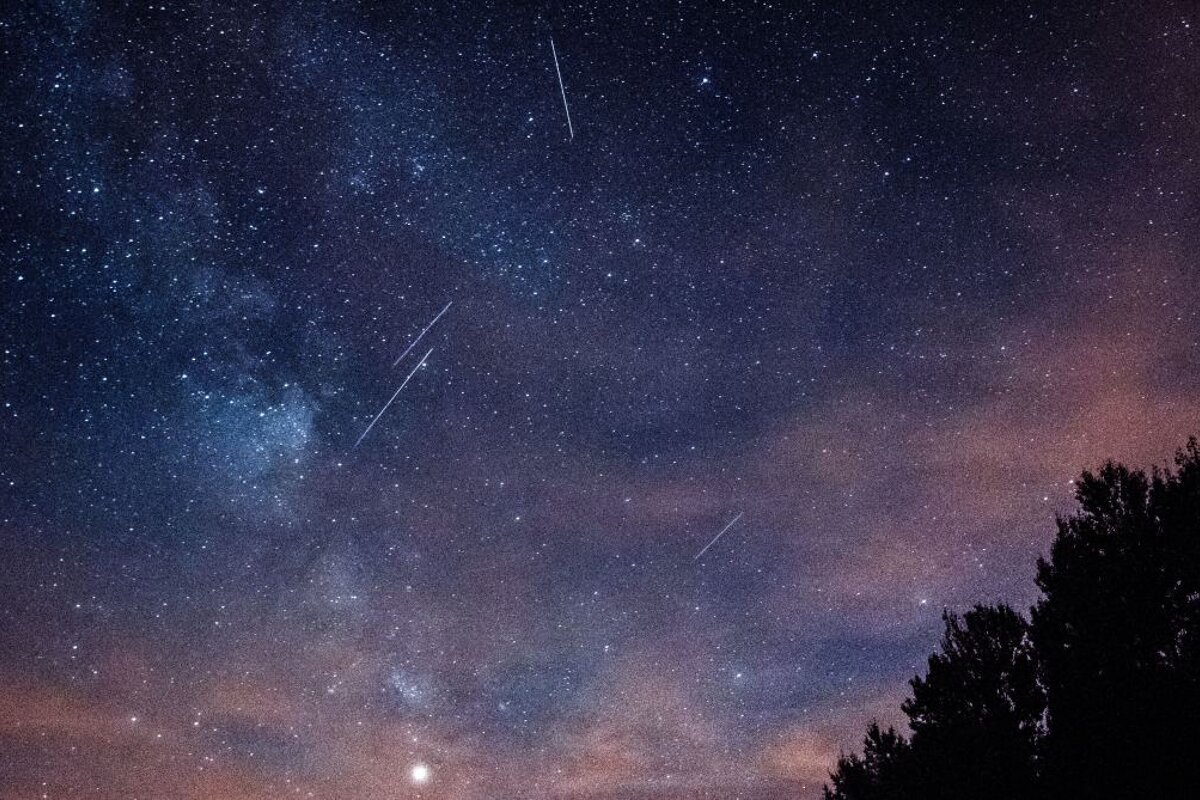 Watch Perseids Meteor shower in Mallorca
Hundreds of shooting stars will cross the sky
The most spectacular astronomical event of the summer is just around the corner, with the Perseids crossing the Mallorcan sky from August 9th to 15th. Monday night will be the best time to watch them.
Even if a few clouds are forecast on Monday night in Mallorca and the almost-full moon may be a bit too bright, eclipsing some of the famous shooting stars, an average temperature of 25ºC will make it the perfect time to head outdoors and watch this beautiful natural phenomenon. These are the organised outings taking place that week, book your spot at one of them to make the most of the experience:
The Mallorcan Institute of Space Science (IMCE) are putting together two events. On August 9th, the meeting spot will be Bellver Castle in Palma from 20:00. Not only will there be telescopes to watch the meteor shower, the moon and Saturn's rings, but also talks about the Perseids and the 50th anniversary of the arrival on the moon, a mobile planetarium and more. You can book your spot (in Catalan or English) online; tickets cost €10 (€7 for children aged 6 to 14). The following day, they'll be at Cases de Galatzó, in the heart of the Tramuntana mountains near Galilea, with tickets also available online.
Mallorca's Astronomical Observatory (OAM) in Costitx are celebrating the 'Nit dels Estels Perseidas' on the night of the 12th to the 13th with non-stop sessions at the planetarium from 22:00 and the grand premiere of their new 550m telescope. Tickets cost €15 (€10 for children from 9 years old and free for children 8 and under). You need to book your spot on oamreservas@gmail.com.
AstroMallorca are also putting together a night out on Saturday, August 10th at the Finca Pública de Son Real, near Can Picafort. Meeting at 21:00, the event is free and open to everyone. Finally, Club Newton will organise group outings on the night of August 11th from 22:00 to midnight at the Es Moleter football pitch in Sant Llorenç, as part of the local fiestas. Then on August 14th, they'll go up to the Monti-Sion Sanctuary in Porreres with telescopes set from 22:00 to midnight, as part of the Festes de Sant Roc.
If you prefer to watch the meteor shower on your own, head as far away from inhabited areas as possible. Hills, beaches and the countryside are the best spots to observe this unique natural phenomenon. The prime time to see them will be on Monday night. Just direct your view to the constellation of Perseus, to the right of the Ursa Major, otherwise known as the 'Plough', and enjoy!